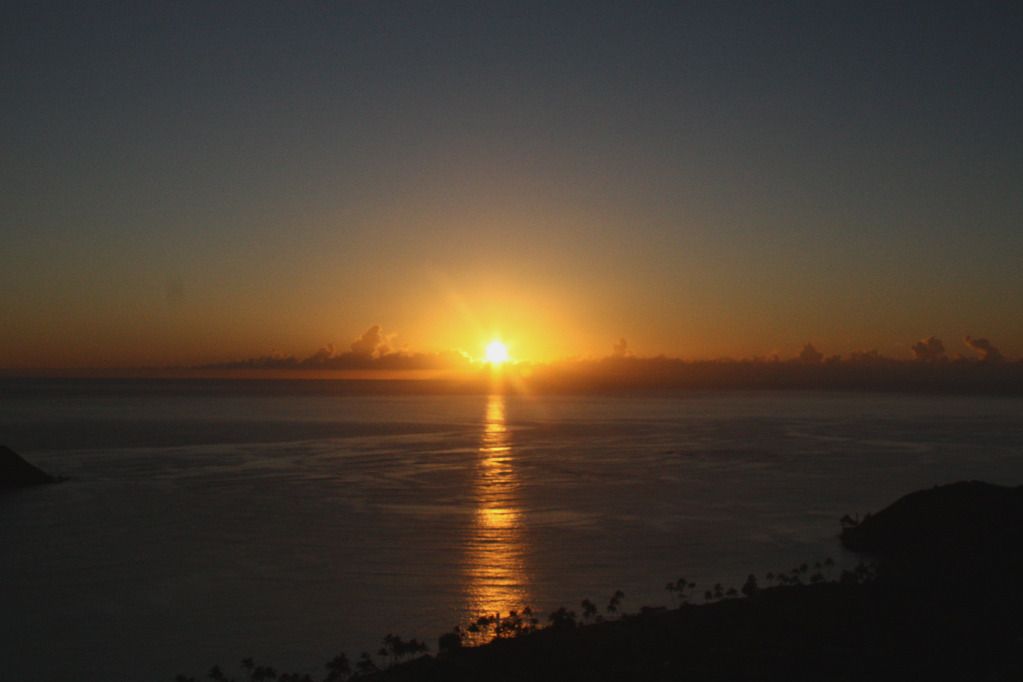 A picture taken from the Lanikai Pillboxes hike last weekend. Woke up at an ungodly hour - 5a.m after only having a 2-hour sleep the night before that just to catch the sunrise. Definitely worth it since I still get to explore new places and had good food afterwards.
I'm glad I didn't choose my usuals, sunny side-ups and bacon and went for this instead. Red velvet pancakes at the Cinnamon's, perfectly
temporarily
satisfied my cravings for red velvet cupcakes. It was only close to 10 when we finished our breakfast and when I reached my dorm, I collapsed and only regained senses till 4pm.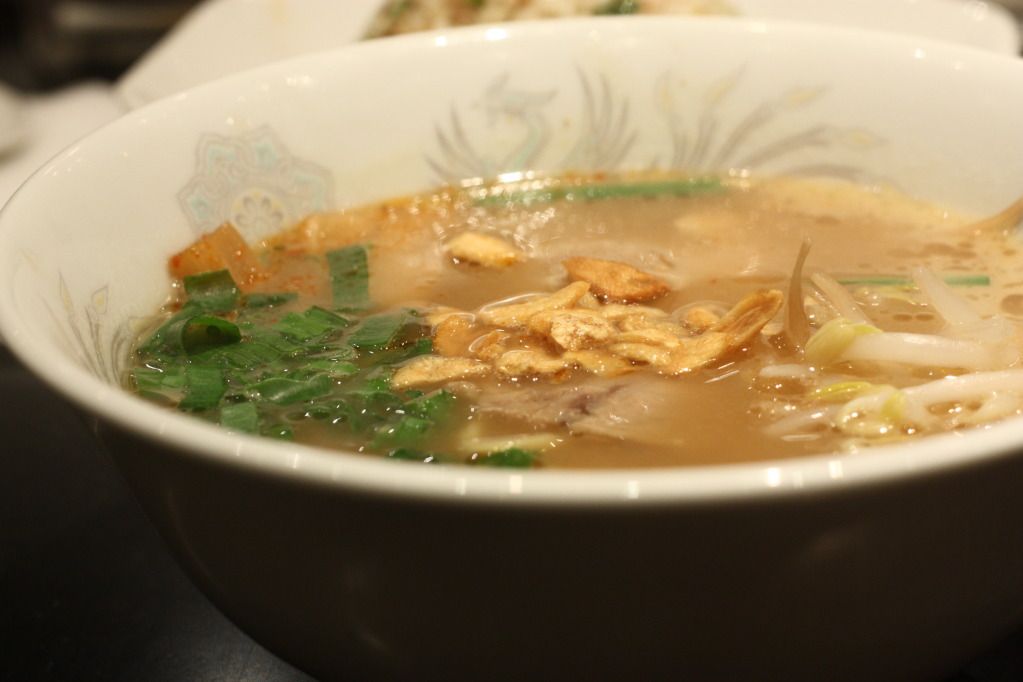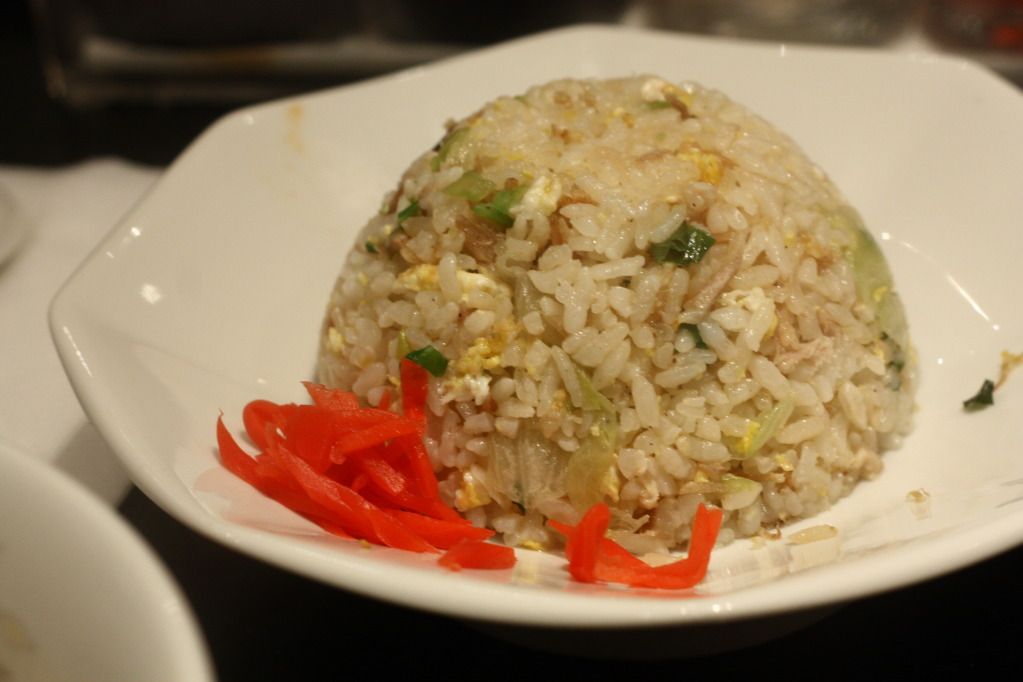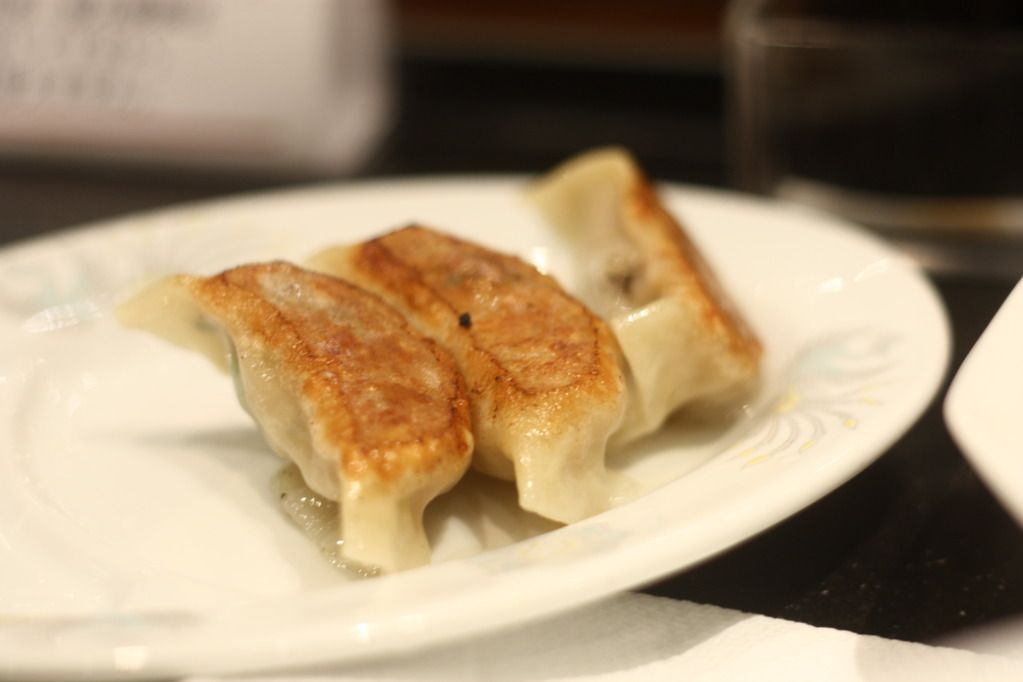 Head down to Waikiki afterwards to catch up with the girls and plan our Big Island trip during the Spring break. We tried out Ramen Nakamura, where I had the best gyoza (dumplings) ever since I came here. Every time single time I have a bowl of ramen, it just reminds me of the more awesome and satisfying
Butao
back in Hong Kong! AHHHH, how I miss queueing up for it.
And this was from last week.
--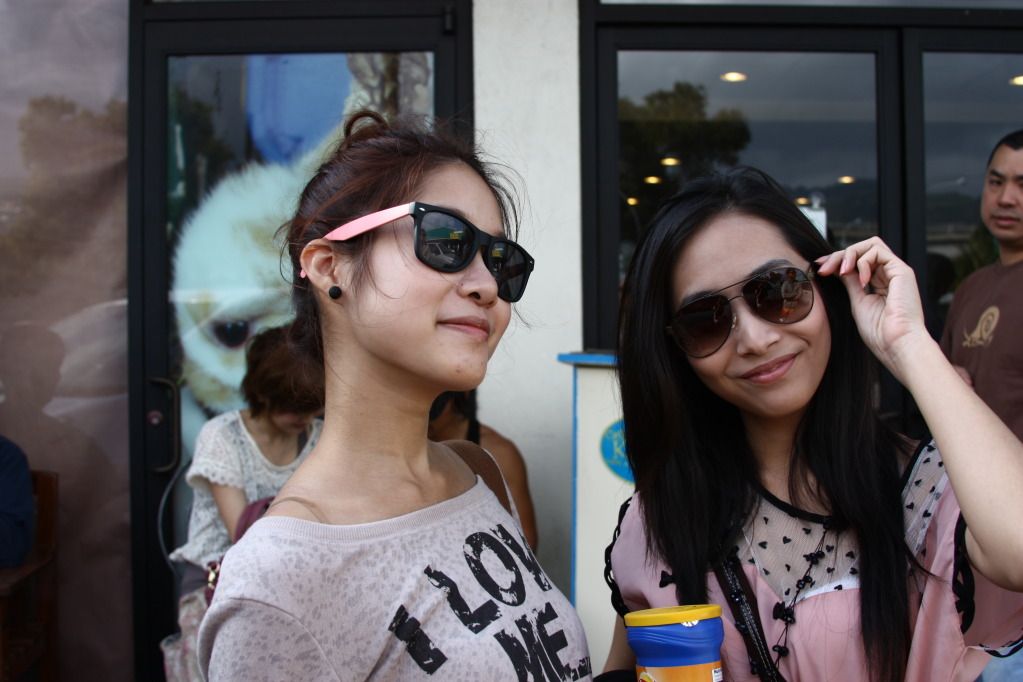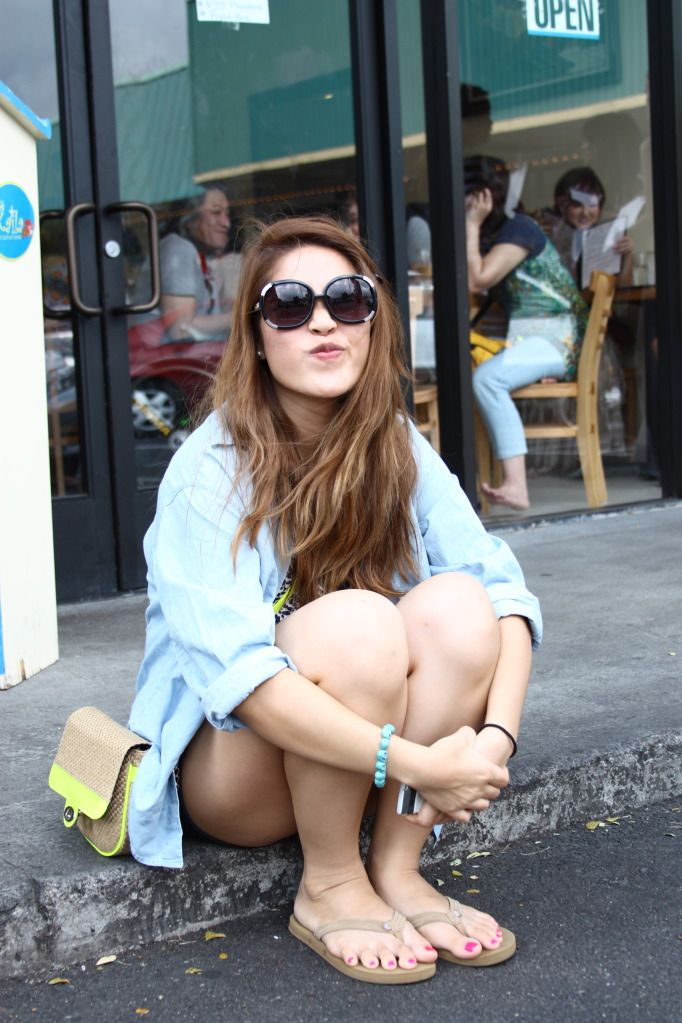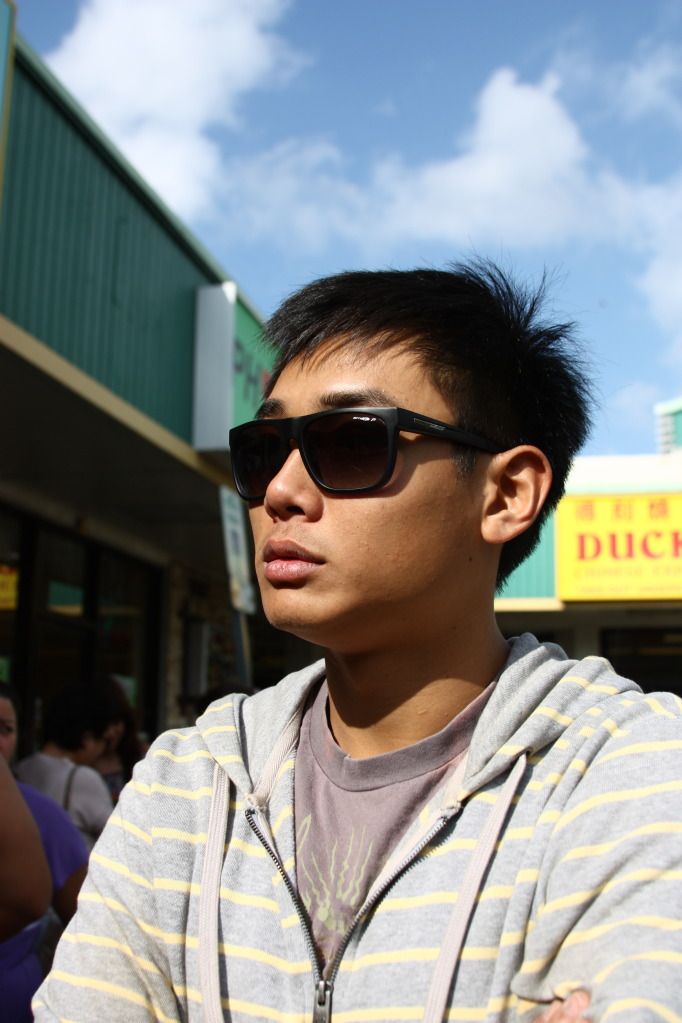 Everyone in their shades, all prepared for a wonderful morning out in the sea to whale watch. Unfortunately the boat engine had to break down yesterday, which lead us to kick start our day with hefty American breakfast instead.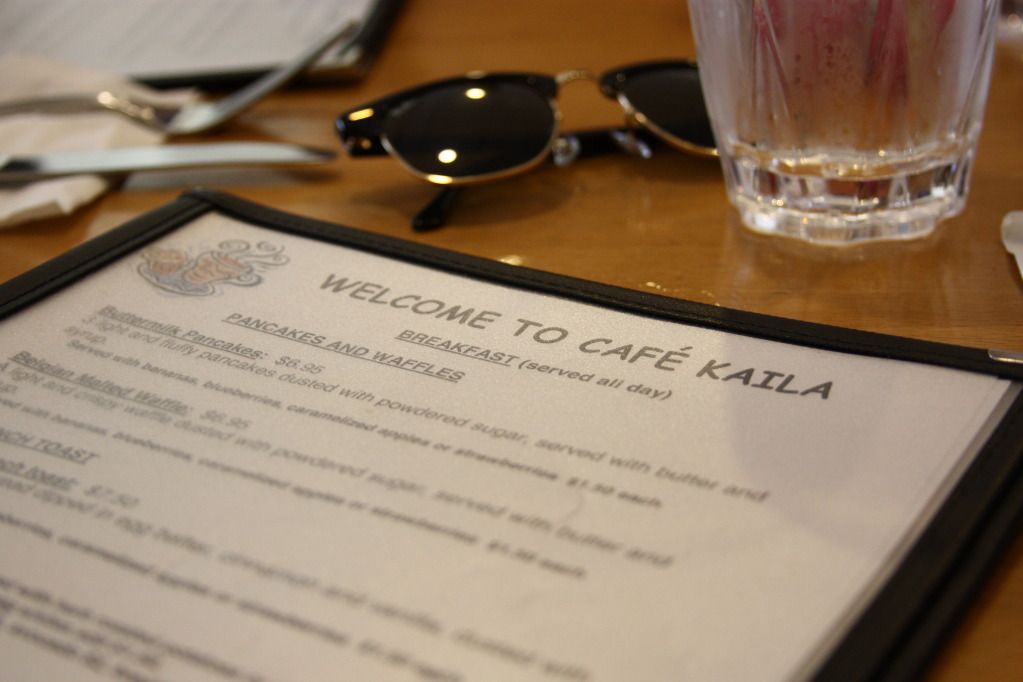 They have pretty awesome waffles, which we get to try while we were waiting for seats.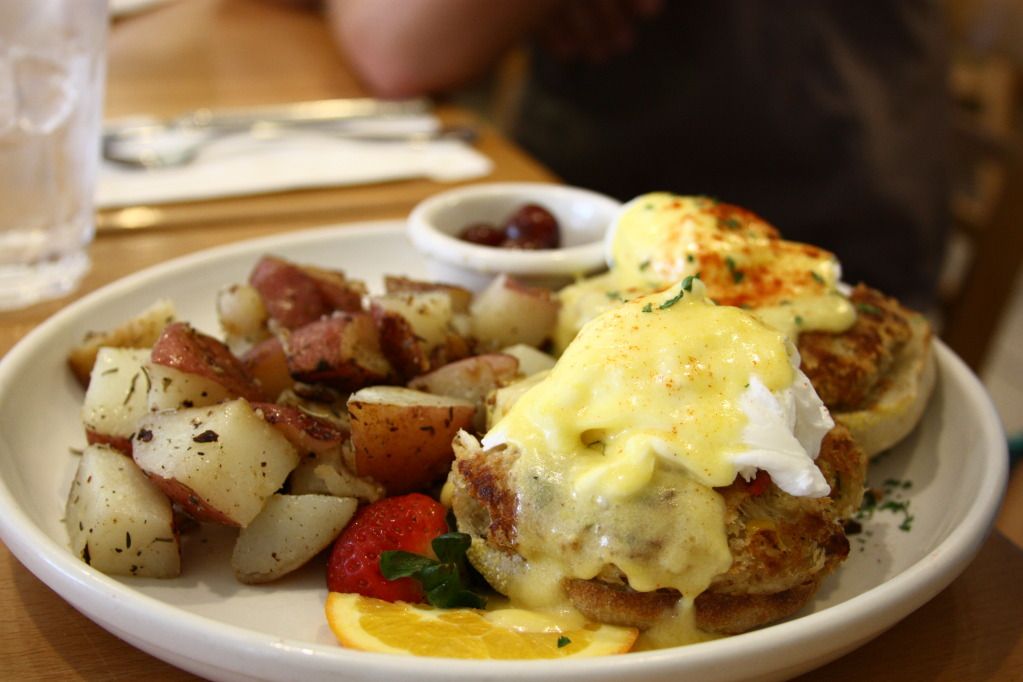 The special crabcake egg benedicts that Tady ordered. Pretty yummy!
Got my usuals! Next time, I'll try scrambled eggs, mmhm I'll try to remember.
As for today, I did another hike at the
Chinaman's Hat island
. Too bad I can't take any pictures since we had to walk/swim to the island. It was a semi tough hike for me, wish I could just not worry about so much things and just hike. Pfft!
Other than experiencing a 'scene' from the boys, I collected a few bruises and cuts from the hike. Well, at least it wasn't another sun burn, 'cause till now my skin are still peeling.
That's roughly what I do every weekend. There's so much to do that I've never really sleep in on the weekends, not complaining though.