As I've blogged about
here
, yesterday was such a beautiful day and I am glad that I've actually had solid plans for it, instead of just laying on the bed.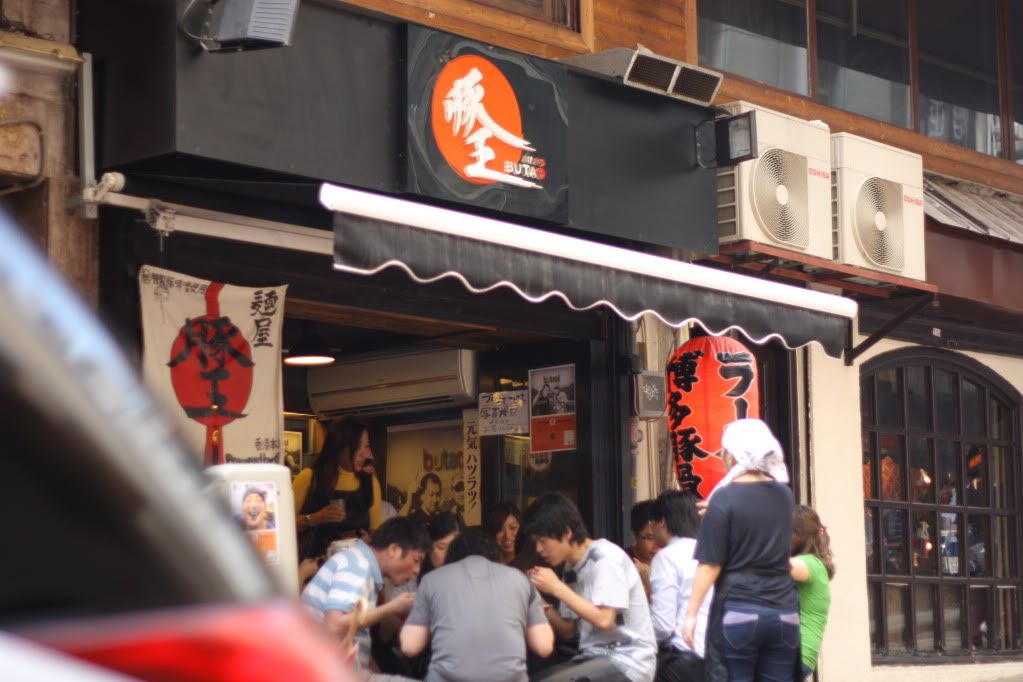 Butao was the highlight of the day. An authentic ramen shop manned by a Japanese, right in the heart of Central.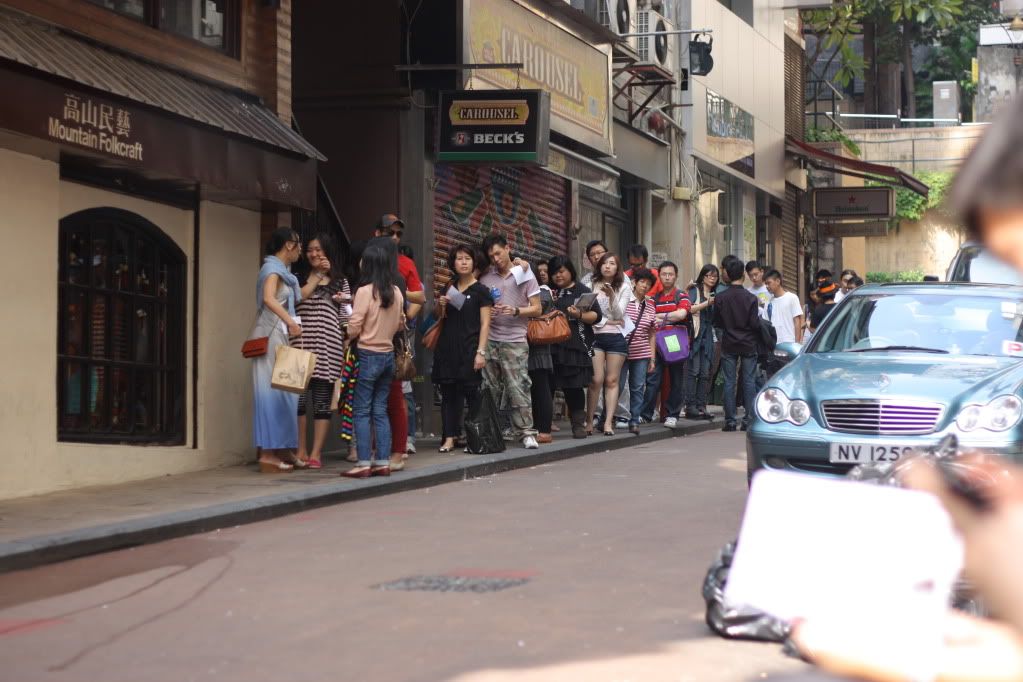 This was only one side of the queue, there was also another line from the place that I was standing. We went 10 minutes after 11am and had to wait for an hour or so for the
legendary
ramen.
There are 4 different flavours to choose from, Butao King, Black King, Red King and the Green King. Don't ask me why they didn't name Butao King as the Yellow King. All 6 of us went with the Black King, after listening to Xiang Hui's recommendation.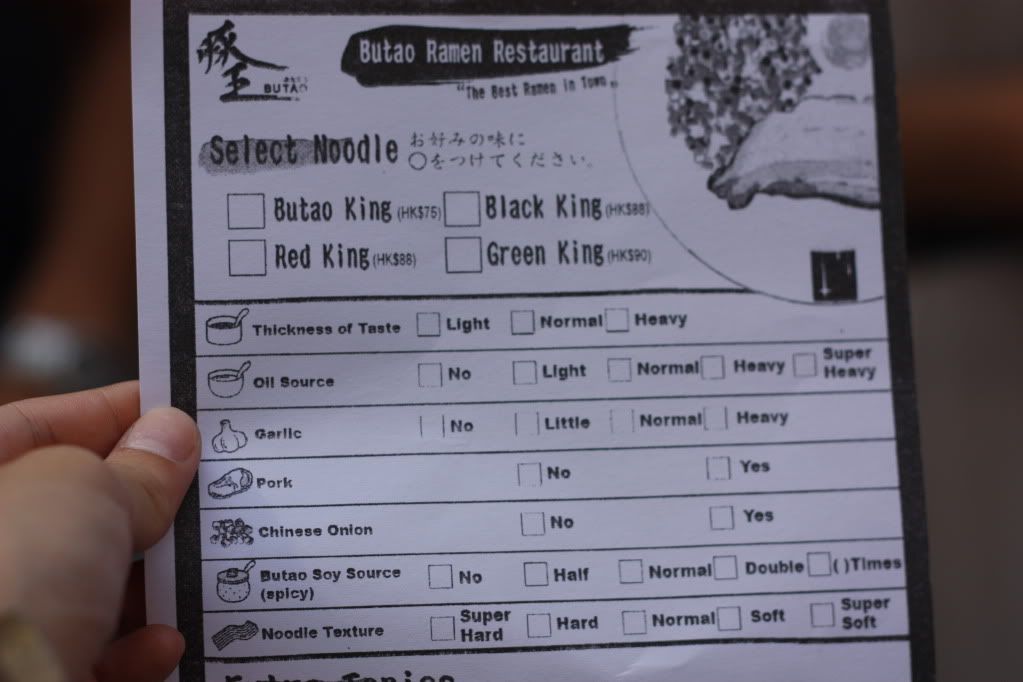 Our order sheet. As you can see, you can basically customize your own bowl of ramen. What's missing on the picture is the extra ingredients that you want to add. I had seaweed added for my ramen.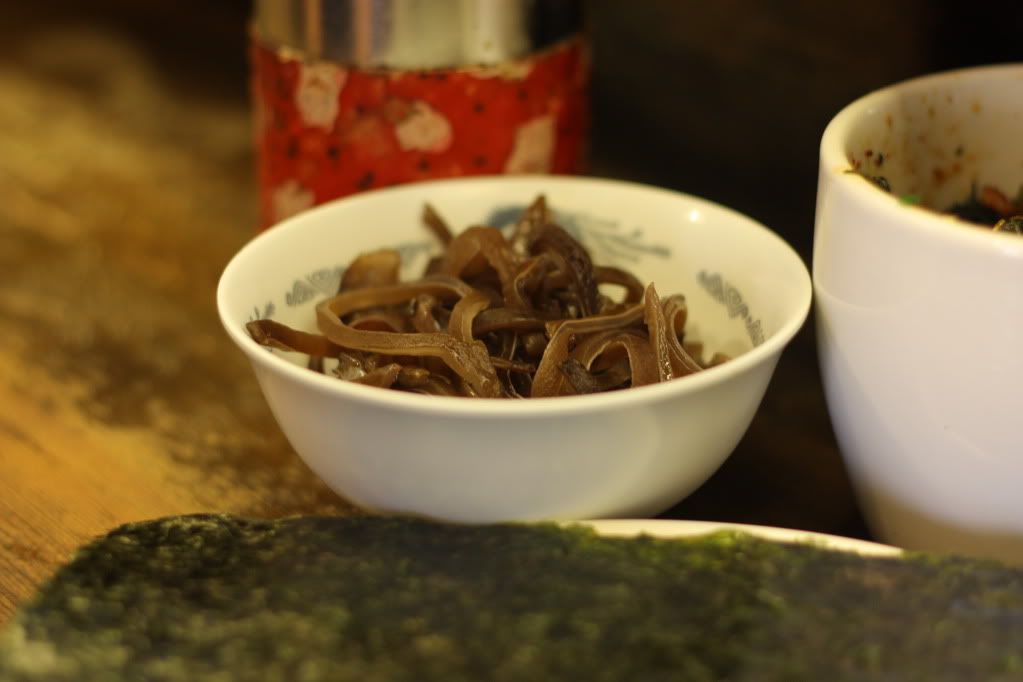 All the extra ingredients come in a separate bowl or plate. Clayton's tree mushroom and my huge sheet of seaweed.
Complementary small side dishes available. You can dig in as much as you want!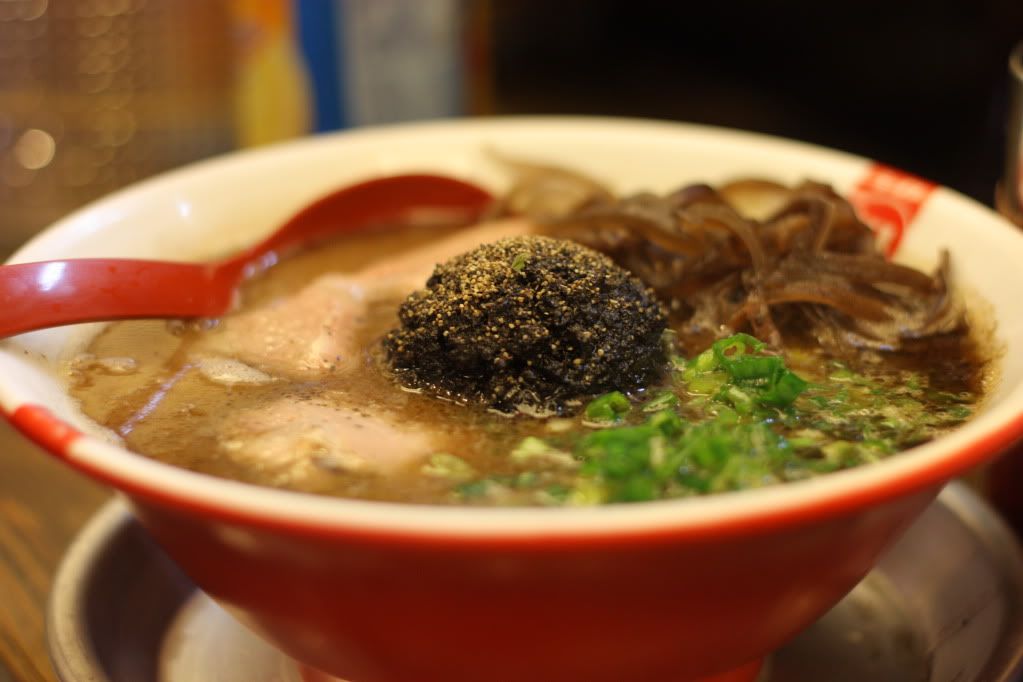 A bowl full of happiness! All I can say that the waiting time is totally justified for this bowl of ramen. Since everyone went with the same flavour, I will have to come back again to try out the others.
Butao
11-12 Wo On Lane, Central.
Mon-Sat 11am-3pm & 6pm-9pm.
Directions: Take the MTR to Central station and exit at Exit D1. When you see Coach, walk straight up the road. At the third junction on your right hand side, you'll see the sign, Wo On Lane.