I do hope that this habit of having American breakfast will become a weekly ritual while I am here. Not worried of having withdrawal symptoms since Hong Kong's
Flying Pan
also serves orgasmic American breakfast! So bring it on Hawaii!
After being awake for 22 hours straight yesterday, I still manage to wake up at 8am this morning. Will blog more about yesterday's hike and tour around the island soon, pictures taken while I was on the Diamond Head hike was spectacular, even though I
still
have crappy landscape photography skills.
Anyway, was up early today for The Original Pancake House with the girls from Hong Kong.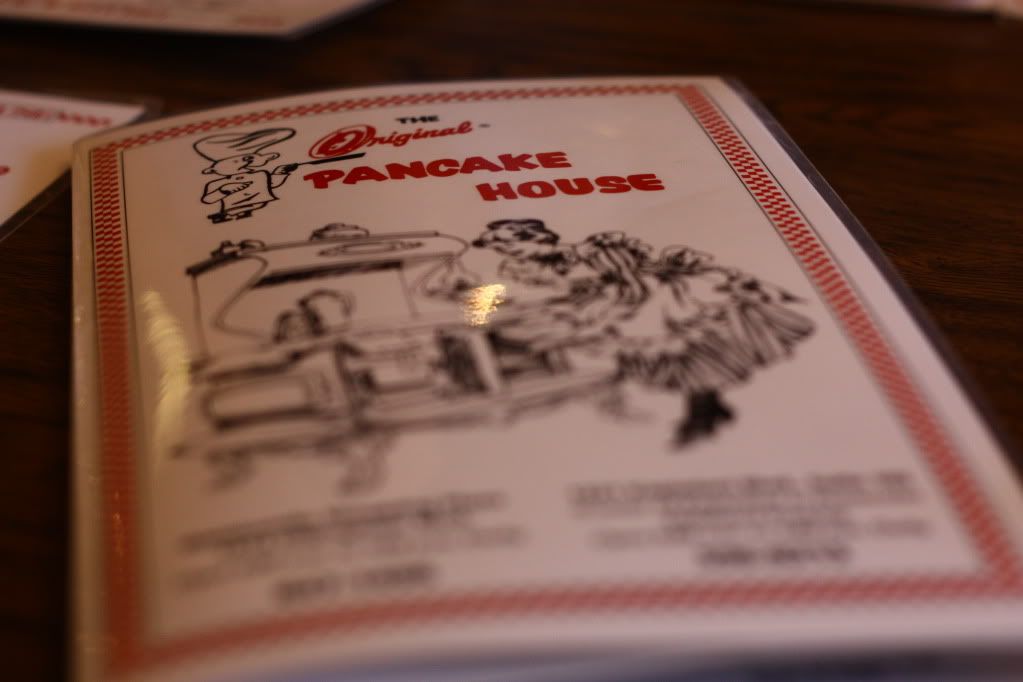 3 out of 4 of use had the Junior Plate, serving 2 pancakes, an egg and a choice of bacon or sausage. The usuals for me, bacon and sunny side-up.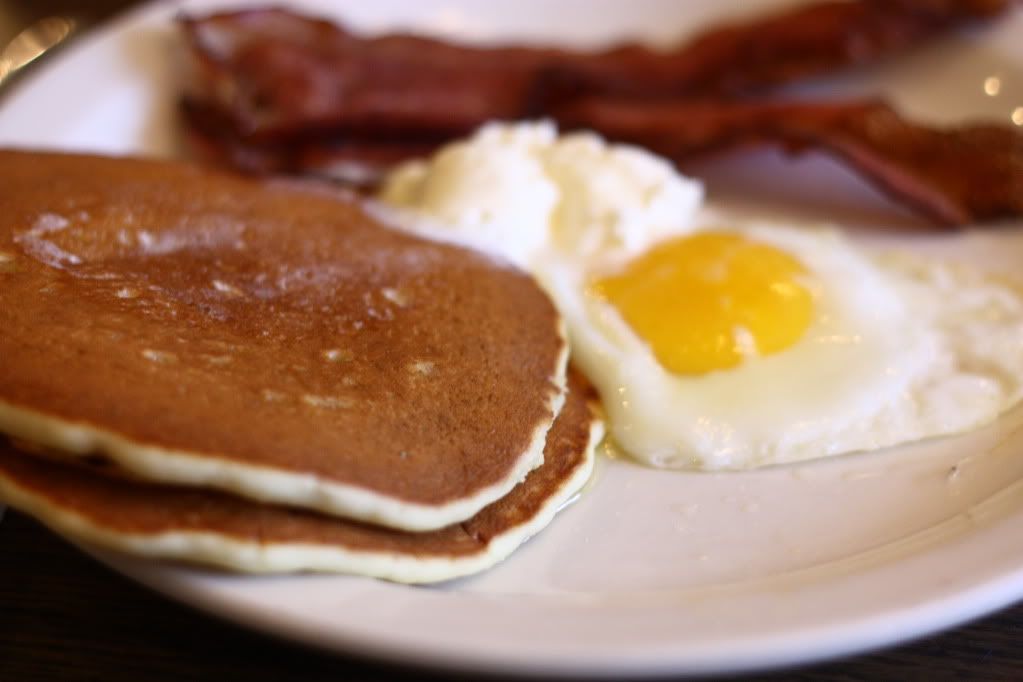 Me being me, I ordered another side, toast with jelly. Thanks to me being ignorant, I was expecting fluffy jelly rather than jelly here being interpreted as jam. YAY to
jelly
and $2.50 worth of toast! Not really.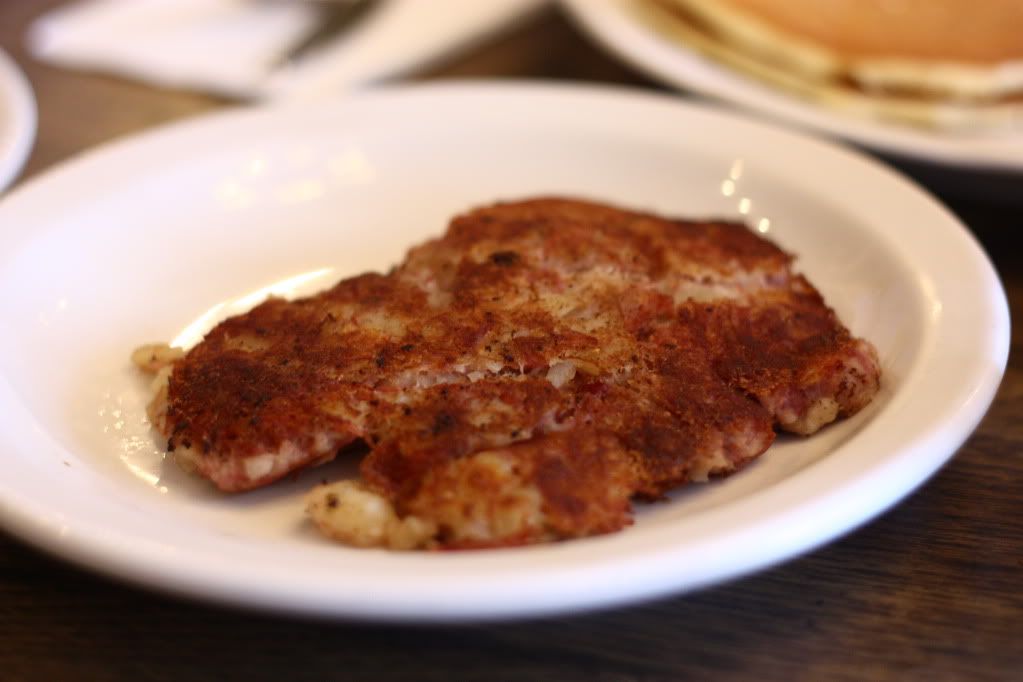 Another side ordered by Vivian, Corn Beef Hash. The presentation of food isn't that great here but still it all tasted really good. If only this hash was served a little bit earlier after it was out from the pan, as it was tad cold. Tasted good, nonetheless, it was my first time trying it.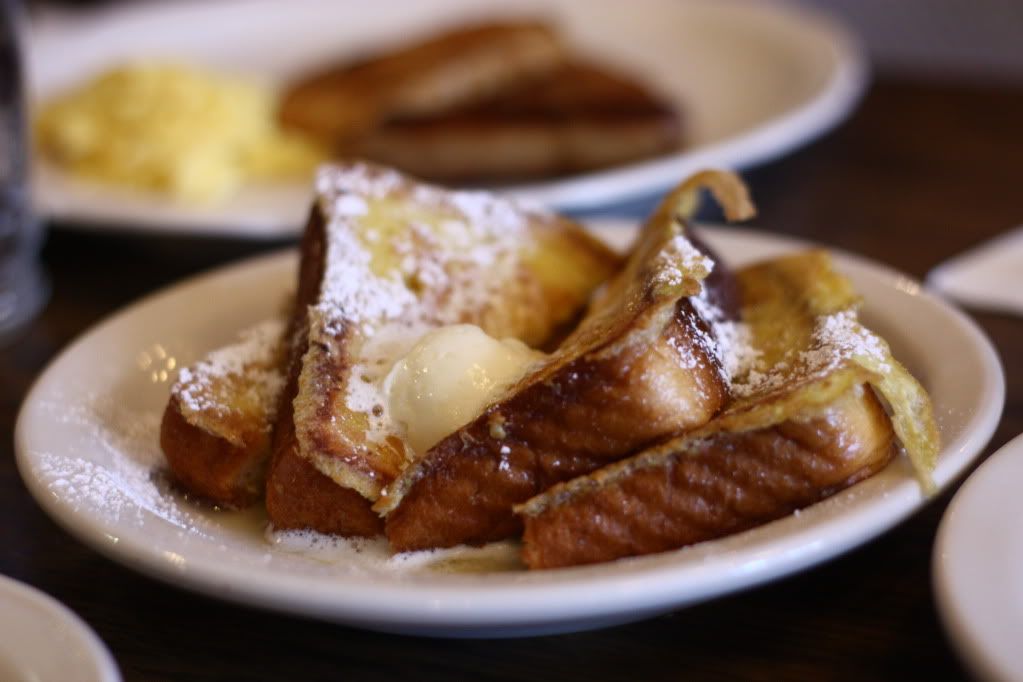 The French Toast, apparently it wasn't that great. Overall, this place is on the above average scale I guess but I will never say no to good pancakes for breakfast.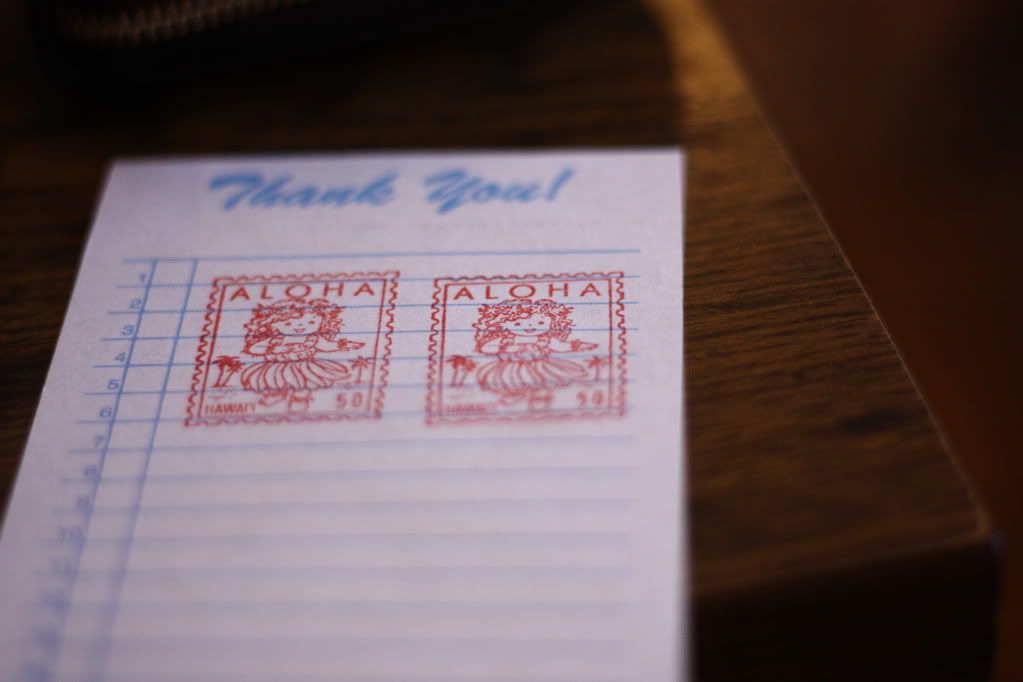 The cute stamp that was behind our bills. Aloha everyone!