As a kid, people always give you a second-standard service compared to when you go to a place with your parents. That's one thing that I personally cannot tolerate. For Al Dente, that was the case.
It was the last day for me to finish off my Central style shots, headed there empty stomach only to find out that Butao and the another char chan teng that I wanted to try was closed. So I walked all the way up to SoHo for Al Dente since I saw a queue outside the shop yesterday.
A tiny shop tucked in SoHo, seating the most 30 people at once. I was told to wait around 5-10 minutes when I first arrived around 1pm. When the table was cleared, the waiter tapped me on my shoulder and told me to get in. I had to admit, I was shocked for a while, never had I seen someone used this way to usher their customers in.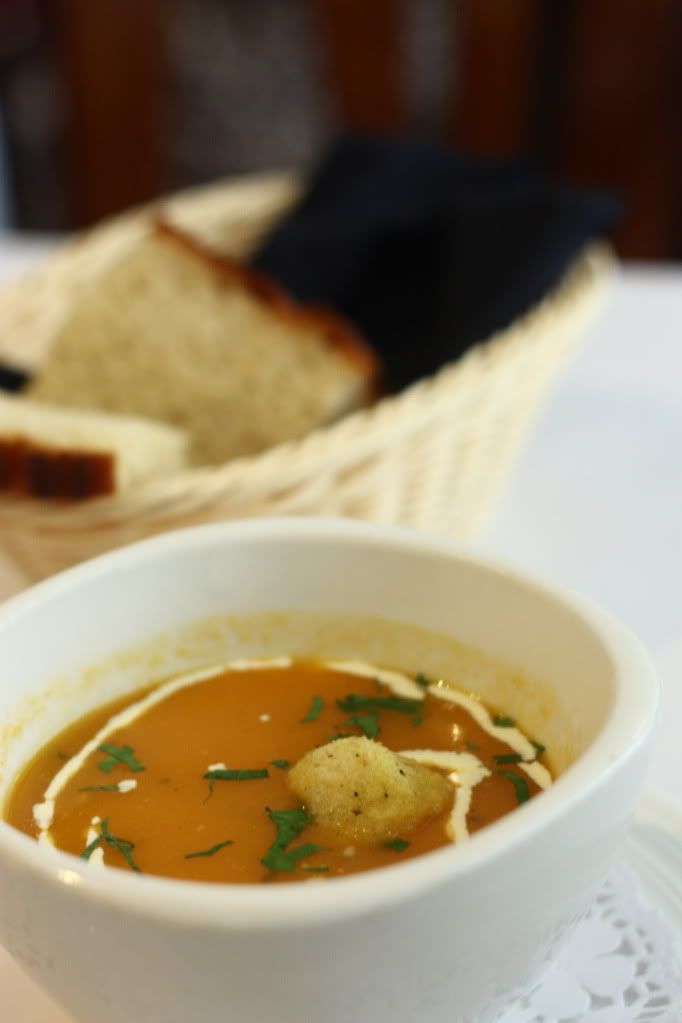 Carrot cream soup with complimentary bread
No one introduced me what's for the Soup of the Day and neither did anyone offer to sprinkle some black pepper on the soup. I only realised that this all were suppose to happen after witnessing them happening on other tables. I had to eavesdrop to know the name of this soup.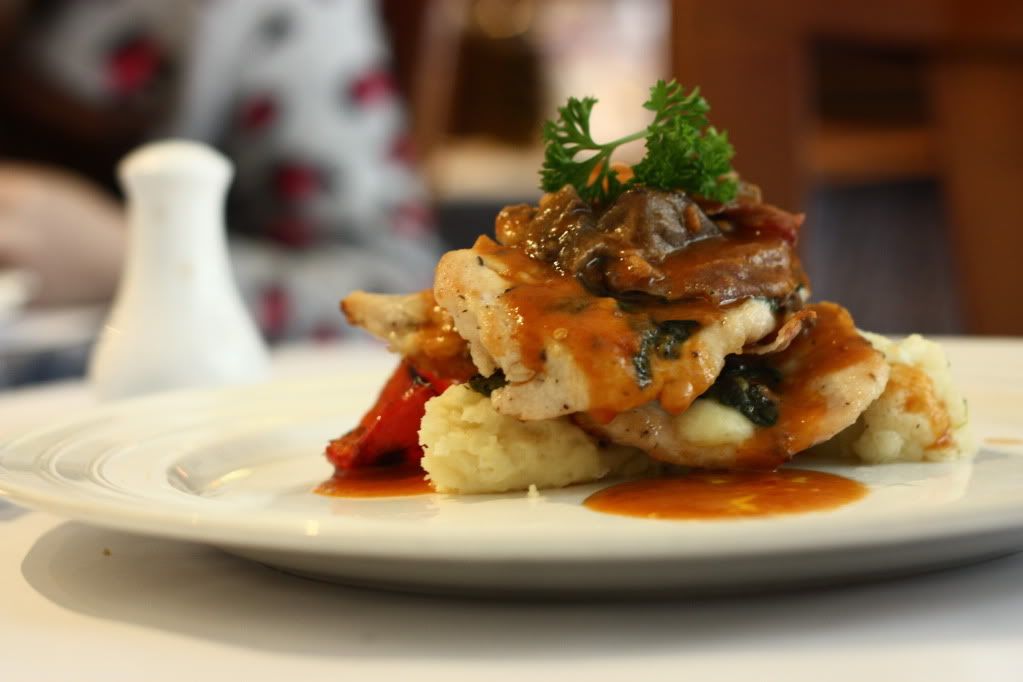 Chicken Saltimbocca
One of the three choices from their set menu. HKD98 before tax, for a three course meal. As what I was expecting, the food was
goooood
. The chicken's meat texture was different from what I use to try, it's soft, almost close to a fish meat's texture yet chewy at the same time. Their mashed potato is one of the best that I've tried, but the crown still has to go to
The Apartment
.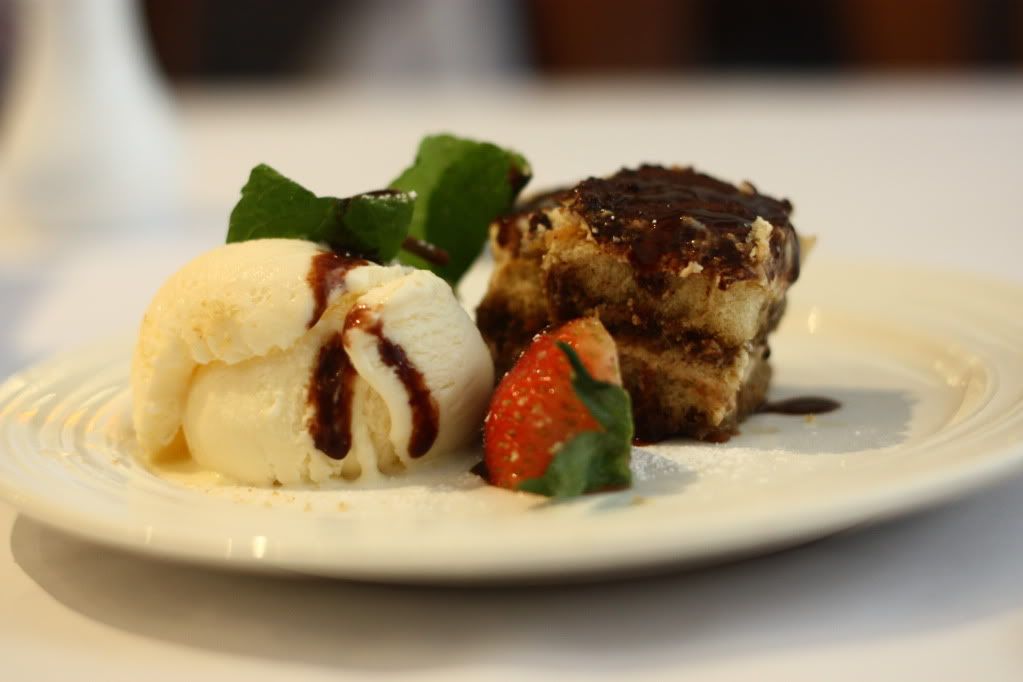 Tiramisu was their dessert for the day. I would say that it was
so-so
since I am not a big fan of soft-textured tiramisu, I would prefer it with a firmer texture.
Overall the bill came up to HKD108. Despite having the bad service, I still drop a reservation for the christmas eve dinner. The first time I asked the waiter about the reservation, he said that he would refer my request to his manager, but no one came to ask me about it later. It was only the second time, I had to talk to the another guy in the shop who
actually
look like the manager to make the reservation. We'll see how things go since he said he will call up to inform me about the menu. On the safe side, I'll definitely make another reservation in another restaurant, just in case.
So, if you're looking for a chilling place with good food but bad service, be my guest and head over to Al Dente. I just read some reviews on Open Rice and apparently I wasn't the only one who suffered. Looks like they really have to do something with their customer service.