One of the
must-dos
when you're in Hong Kong, ticked! Queued the whole night, waiting for the launch of Versace for H&M. First time I slept on the streets, my parents would probably call me up on Skype after reading this post and call me crazy. Well, that's the whole point. Me, Maggie and Ida decided there's no better time to do crazy stuff other than when you're in the university phase. I wouldn't say that I did that in the name of fashion, 'cause I wasn't too enthusiast in the whole collection. We did it because we thought it was crazy and we'll probably only going to do it once in a lifetime.
So it all started after we left Carnegie's.
1.45 a.m - Reached Central, found the line and got settled. All we had was a bottle of water.
3.00 a.m - Started a little reading but ended up having a long chat on job opportunities with Ida.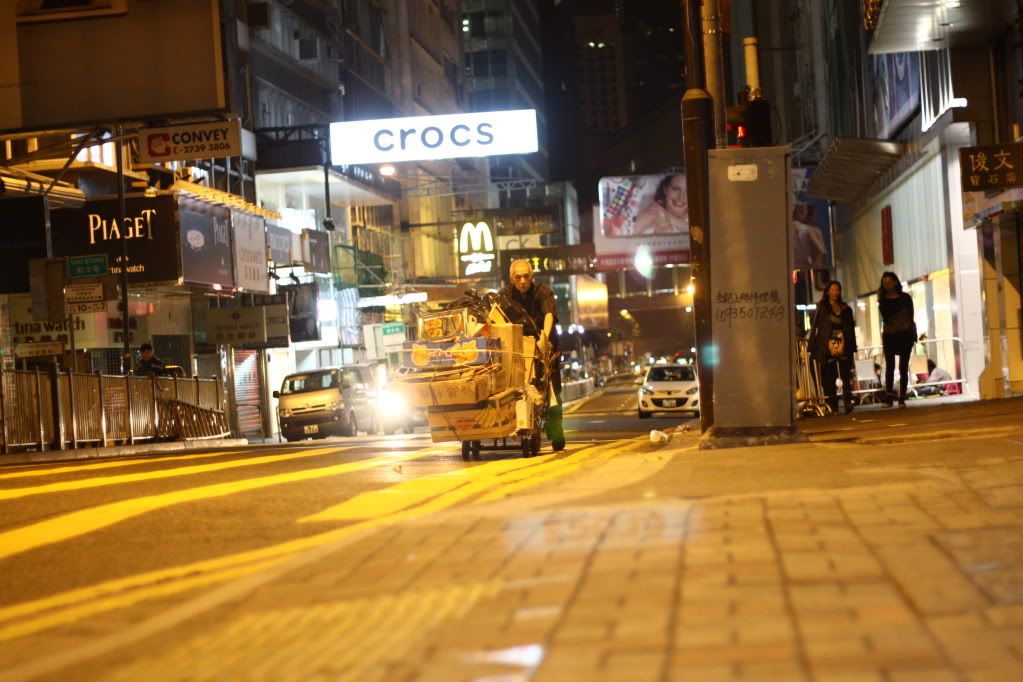 4.00 a.m - Stoned a while, decided that I should sleep since Ida was already treating my book as her pillow.
5.30 a.m - Woke up for a slight while then went back to sleep again. Felt shitty and thought, why am I doing this again?
6.00 a.m - Central was back to its usual busy scene. Hearing trucks and buses passing by, not helpful at all for me to fall back asleep.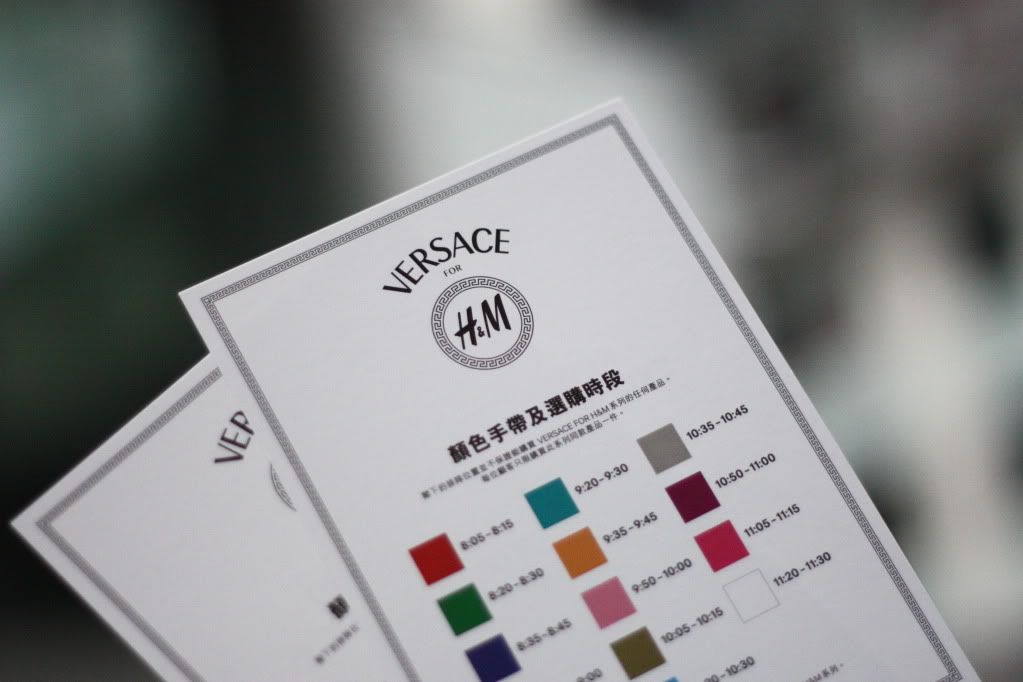 6.30 a.m - H&M team started briefing on how the queueing system works.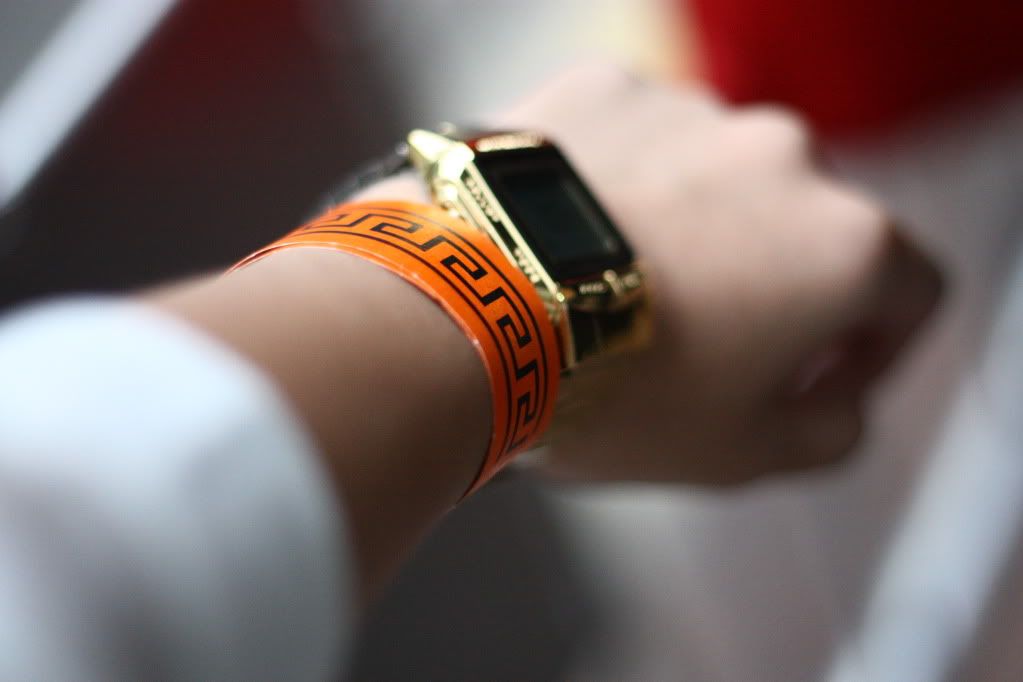 6.55 a.m - Bands were handed out.
7.30 a.m - I went around and scouted for a few style shots.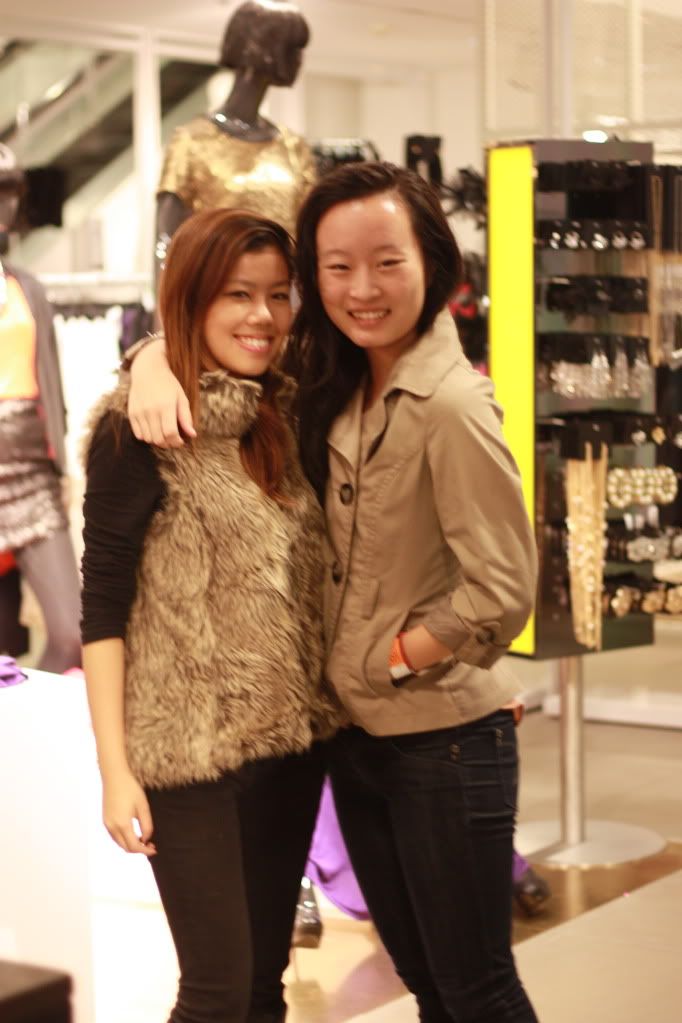 8.05 a.m - Everyone was ushered into H&M.
This was the moment that we all been waiting for. After all, we weren't entirely there for the clothing. The first batch went in at 8.05 a.m and we were on the outside looking at the people, literally sweeping every single thing on the shelves. It was definitely a jaw-dropping moment.
Since we had more than an hour to
kepoh
(read: meddle) around, we talked to the people who bought not 2, not 3 but 7 huge ass bags of Versace for H&M and to know that they've spent HKD 40,000 on it. At the store front, they were even 'paparazzis' shooting away and interviewing the shoppers that came out of the store with more than 5 number of bags. We even manage to see people putting on masks so that they won't be recognise by their friends or colleagues if they picture happen to be published to the public.
Crazy huh? All three of us totally agree the night spent outside on the street was
kind of
justified.
9.10 a.m - Queued a while outside the designated area and started discussing on which item was worth getting.
10.15 a.m - Decided, paid and left the store.
It was good that we were pretty calm about the whole process. Maggie even helped someone to pick the stuff since she didn't have anything in mind that she
really
wanted to get. Me and Ida even chatted with a guy from the H&M's support office while waiting for our turns.
If you were wondering, some people did camp there as early as 7p.m for the money. I saw people exchanging the bands while walking to MacDonalds and they were paid for more than HKD500. The people that was bagging all the Versace for H&M products, no doubt some of them would actually sell them on the eBay or Yahoo Market.
Also, bumped into the all-time
Lookbook
celebrity,
Camille
and took a style shot of her as well. She's such a sweetheart!
By the way, some updates already done at the
Shop
.