Finally the week of madness has finally came and pass by. Right now I'm blogging from the Hong Kong International Airport. I actually wanted to write a post for the Thanksgiving but I only manage to finish packing at 1a.m and crashed on my bed around that time. Woke up at 5 this morning, called for a taxi with my lousy, out of tune canto. So here I am, waiting to board the plane.
Anyway, who say's you can only be thankful on the Thanksgiving. This year has been such a great year for me, I've learnt so much from the things that happened around me and the people that surround me. Also, I've met so much new people who are amazing and inspire me to do better in what I'm doing right now. Tried being different, took the risk and now I'm happier than ever. I do believe that one should follow their passion even if it sometimes require them to defy the norm (
the norm in this case: join the banking industry
).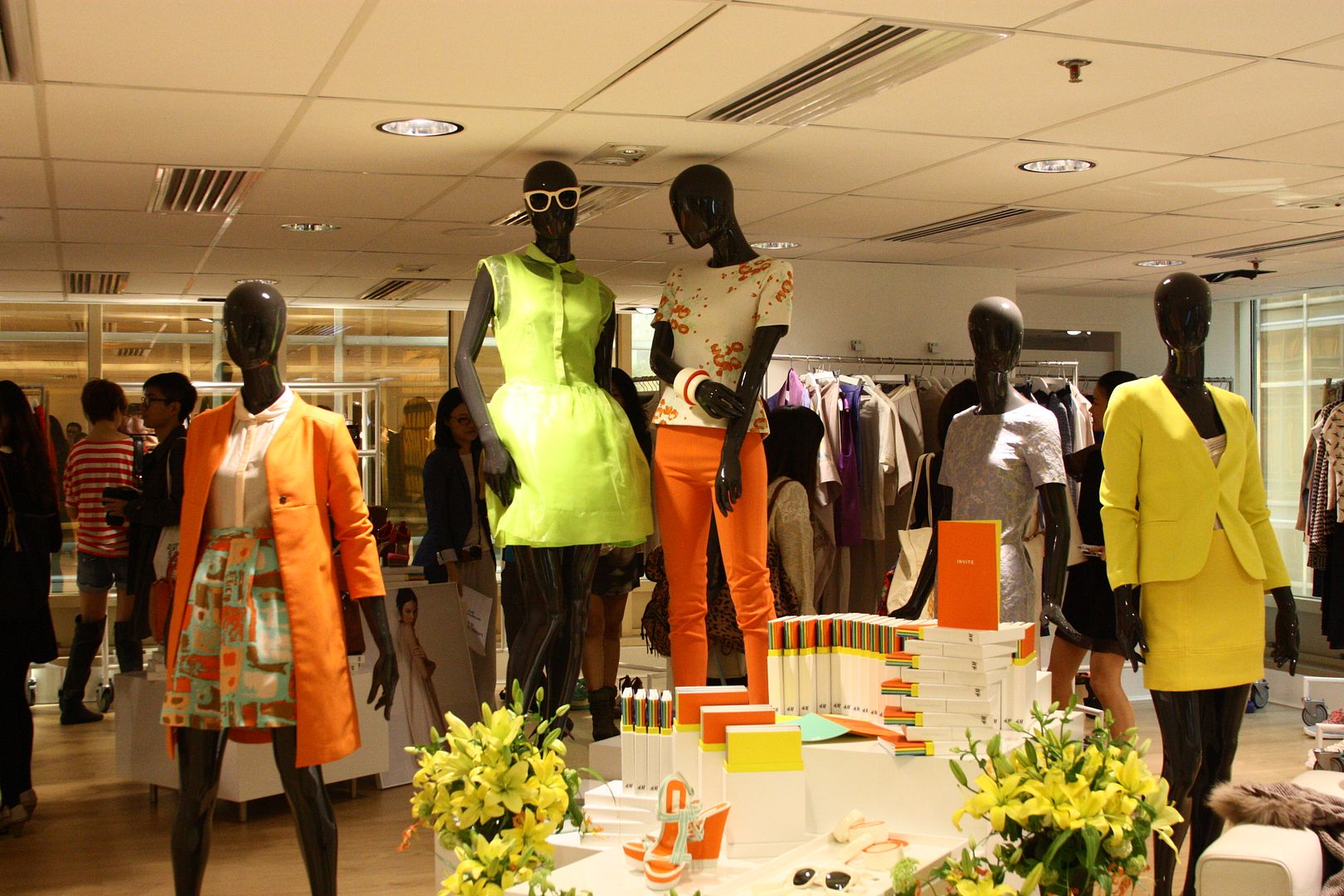 Being an avid H&M fan, it was like a dream come true when
Tongue in Chic
shoot me the invitation for the Summer/Spring 2012 preview in the Hong Kong H&M headquarters. Dropped by the office to take a peek of the collection yesterday, met new people and pluck out my courage to talk to a
blogger
that I personally like. Found some really neat stuff from the collection and I can't wait to get my hands on them! Stay tune to TiC's page as I'll be posting about the preview and some of my personal picks soon!
5 minutes till boarding, 5 hours till touch down. Malaysian food, here I come!
Just a lil' sharing, surfed
Lookbook
just now and I notice that the orange colour wave is hitting us soon. However if you're not a big fan of orange, green will do fine as well. Hopefully I could do a style shot with these two colour in it soon.