Been raving on and on
and on
about this restaurant since I first tried it. Some of my friends even said that I could be the ambassador for this restaurant, apart from
Crumbs
.
Finally I'm actually blogging about this restaurant since I got some pretty nice pictures of their food last weekend. I got lucky since they had the florescent light on that night, so that the white balance of the picture was far more better than the previous sets I have in my iPhoto.
So here goes.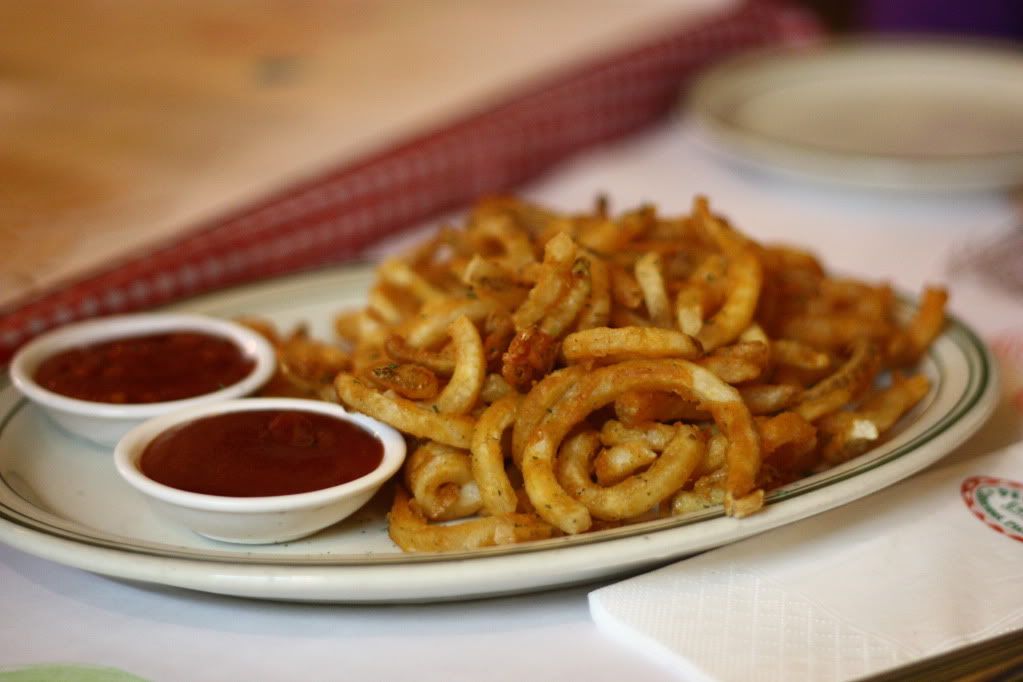 Curly Fries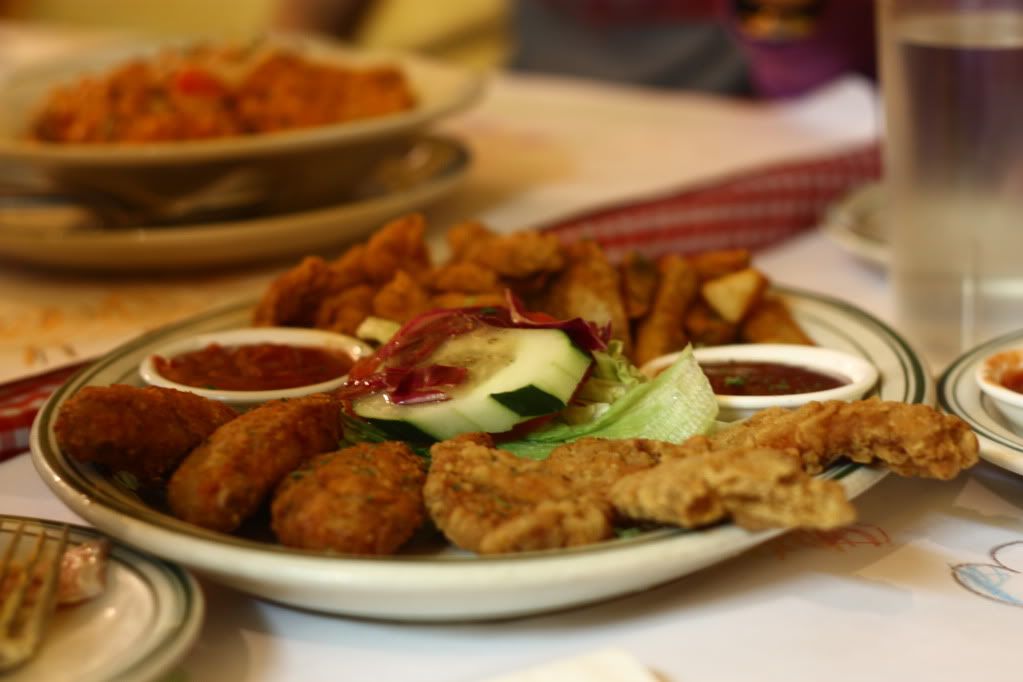 Chickery Chick Starter Platter
As usual, two appetizers to satisfy 8 monsters.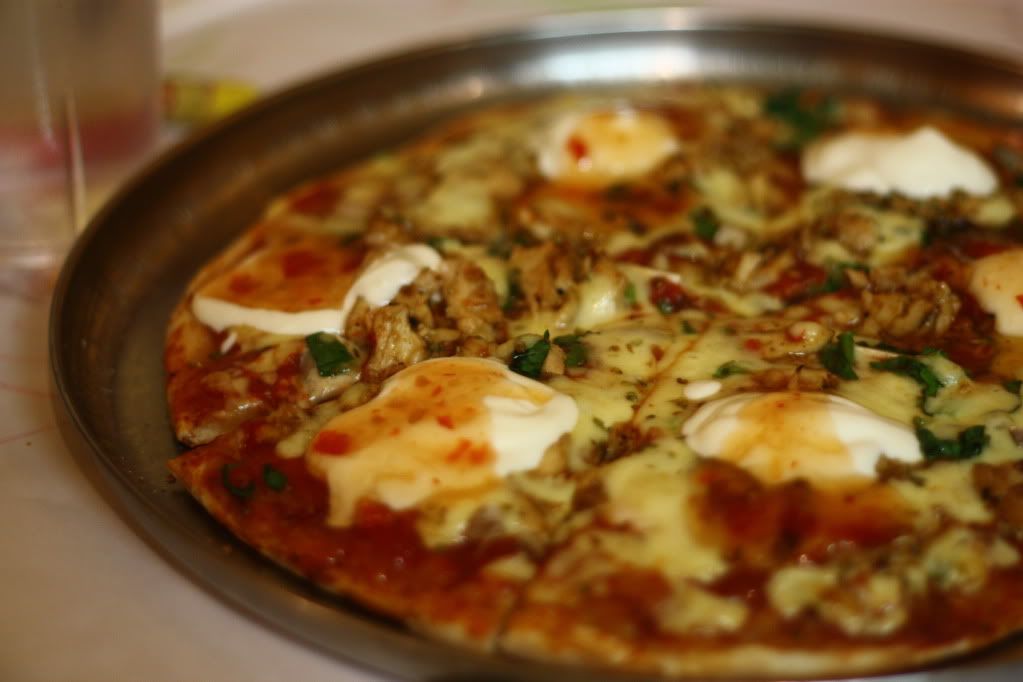 New Orleans Pizza
This is the signature dish for Pepperonis, well at least that's what I think. We had two medium sizes New Orleans since we were
kind of lazy
too hungry to pick another topping from the menu. On the New Orleans pizza, you'll find Cajun spiced chicken, roasted mushrooms, fresh spinach, topped with sour cream and sweet chili, it's like the perfect substitute for the usual Hawaiian pizza in Pepperonis.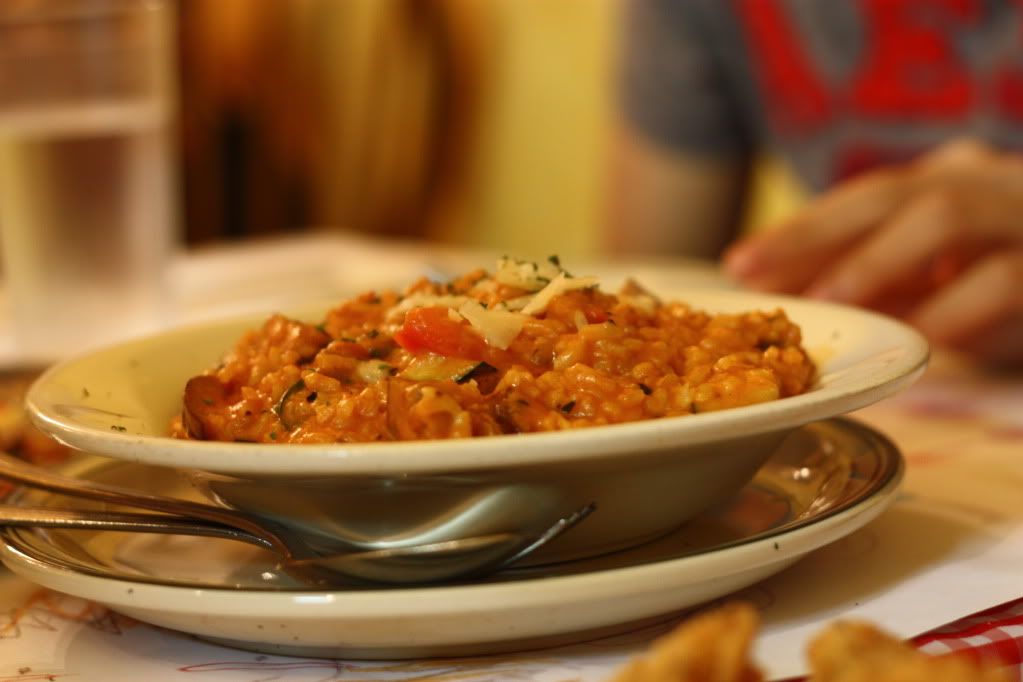 Primavera Risotto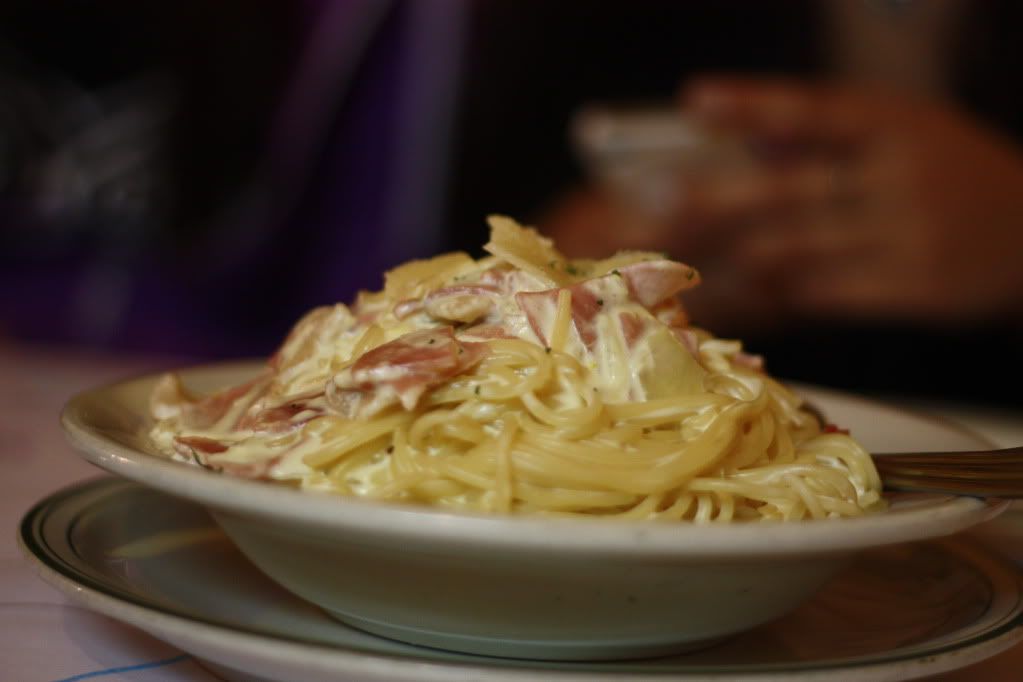 Spaghetti Carbonara
Two sides as well to fill all of our tummies. Most of the time, I will go with Seafood Risotto, since there isn't much ingredient in the Primavera one, other than lots of bell peppers.
Oh, if there's one item that I would not recommend you to have, that would be the Nachos. It tasted like the ones we could buy off the shelves from the supermarket, only with melted cheese on top. Totally got ripped off when we ordered it the last time.
--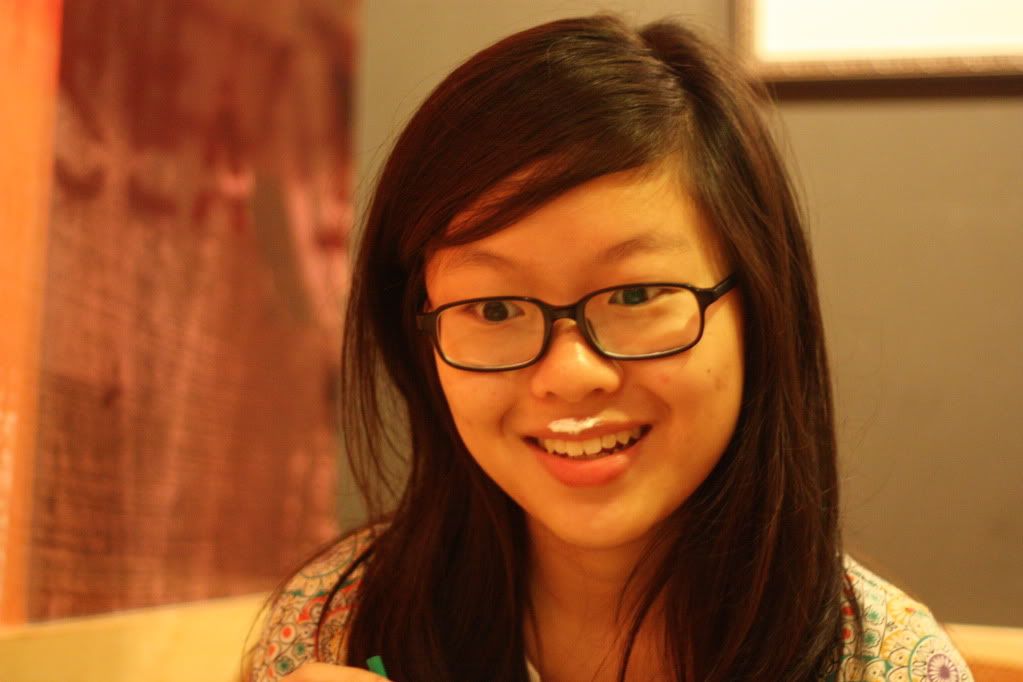 Look how stoning
ly
happy I was after the meal.