I think it's a
semester
thing for me to spend some time alone in Mongkok.
This
post was from last semester, exploring places for food on my own. Yesterday, I almost decided to go ahead with Pepper Lunch, to save the trouble of finding new places to explore. Then, it hit me, since I'm actually spending time to go out, why not go for a new place! Staying in on campus too much has killed my enthusiasm to try out new things.
So as usual, did it the Hong Kong way. I searched
Open Rice
and right way knew that I had to go to this restaurant,
Orchard Garden
.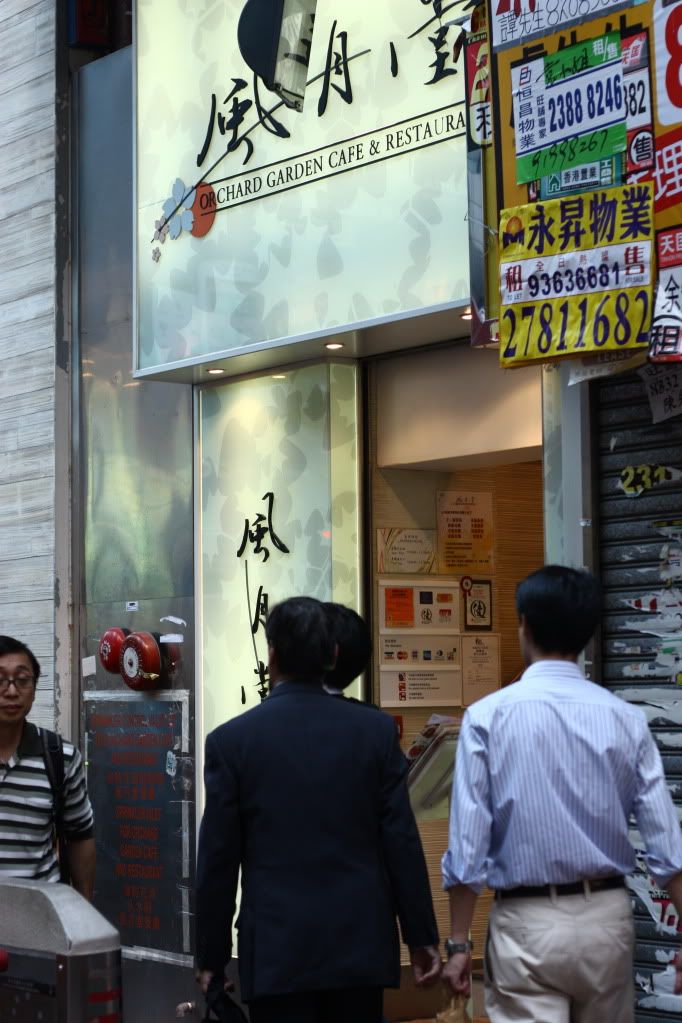 The interior of the restaurant was different from the rest, the concept was clear white and neat. Similar to the Gardens and Full House back home, that's why I had to go there.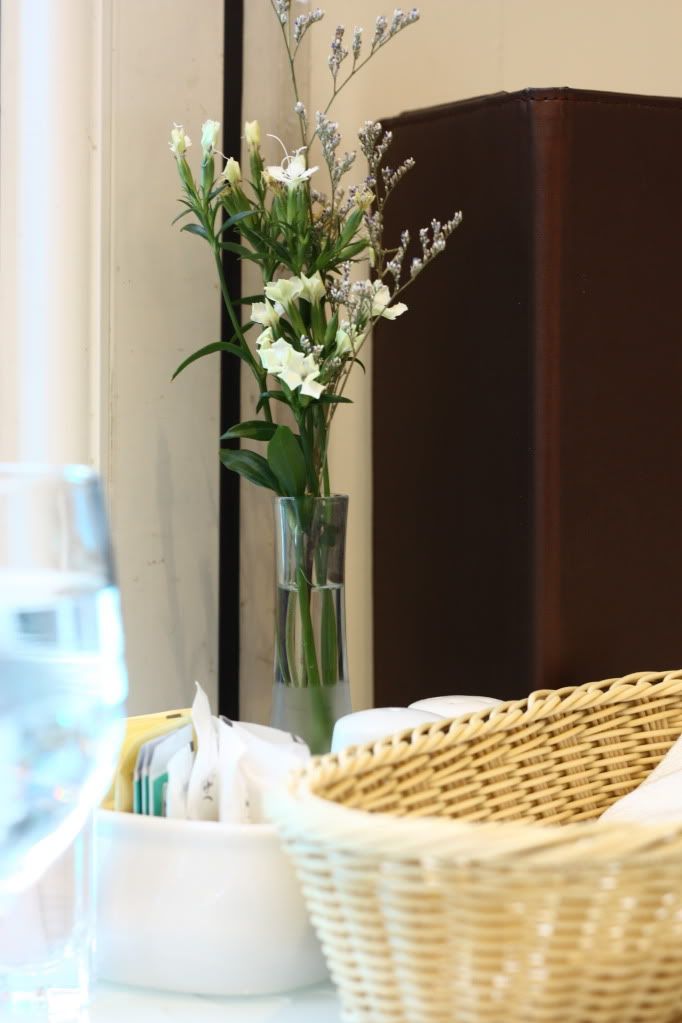 Orchard Garden is situated right outside Mongkok MTR Station's D3 exit, easily spotted, not much hunting skills required.
I went there for an early dinner, around 5 something. The Tea Set Menu was still available, to save some
moolah
and picked a main course from it. I vaguely remember someone telling me that, one way to save money around Hong Kong is to eat early, settle with the restaurant's tea set menu.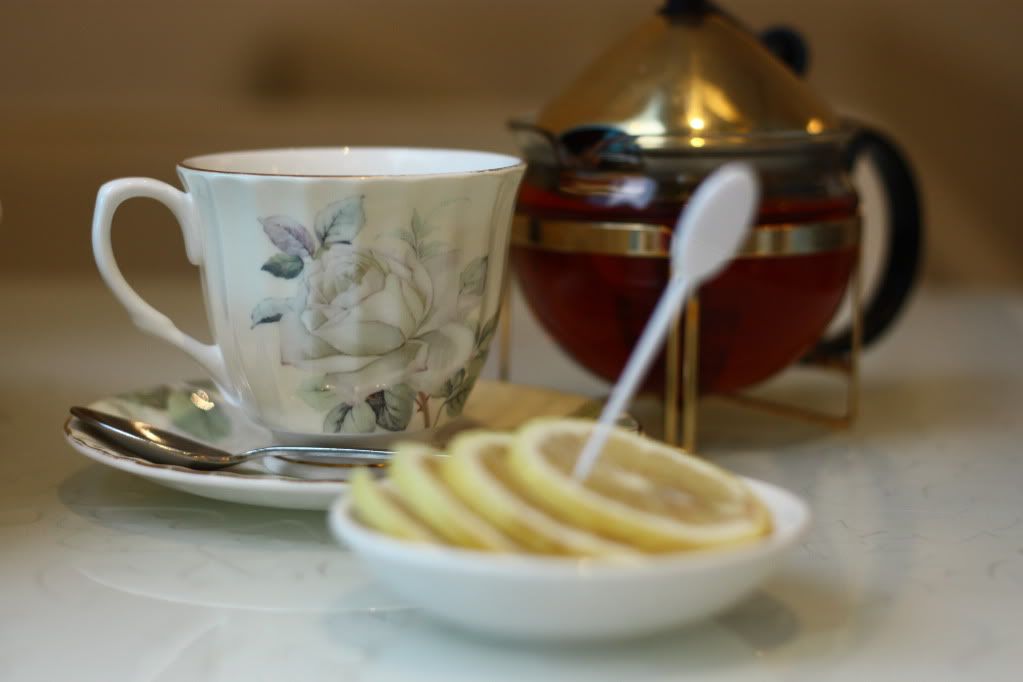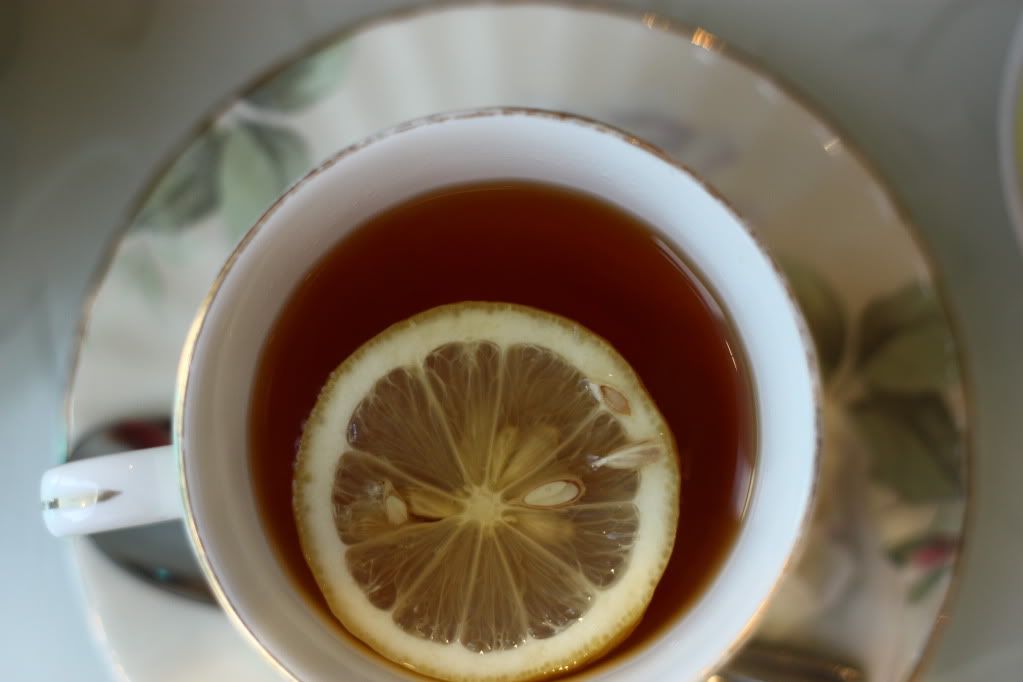 A main course or a dessert plus drinks for only $58, excluding a 10% service charge.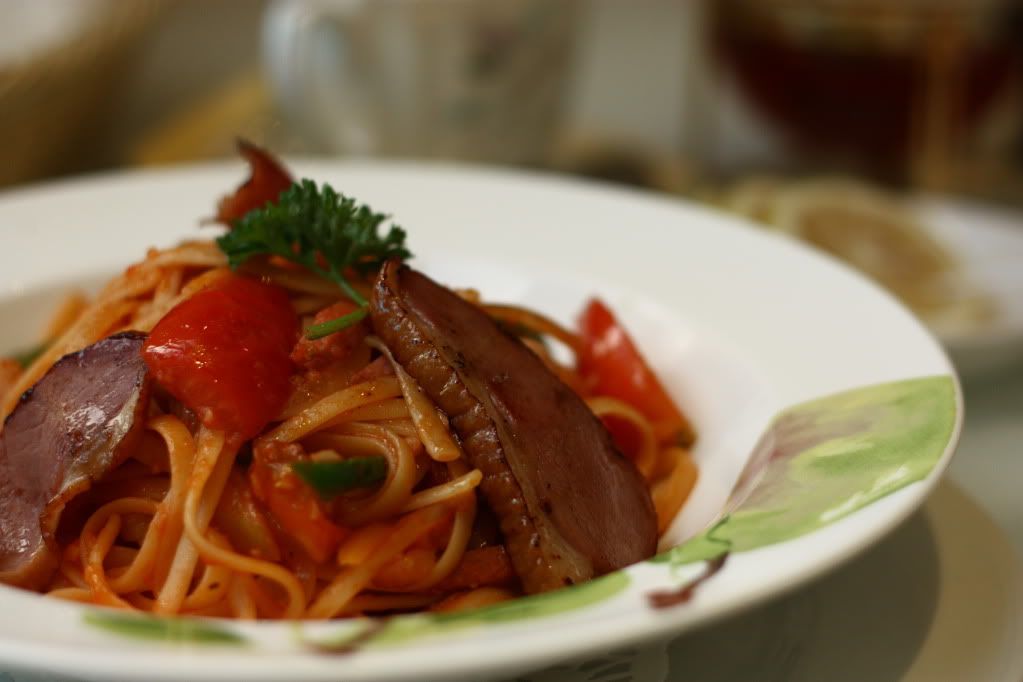 Linguine Napolitana with Smocked Duck Breast
A place worth trying, food was great. I ended up ordering a dessert since I really enjoyed chilling at the restaurant. The crowd wasn't too noisy at that time and also the waiters weren't that free to drop you the hint for you to leave.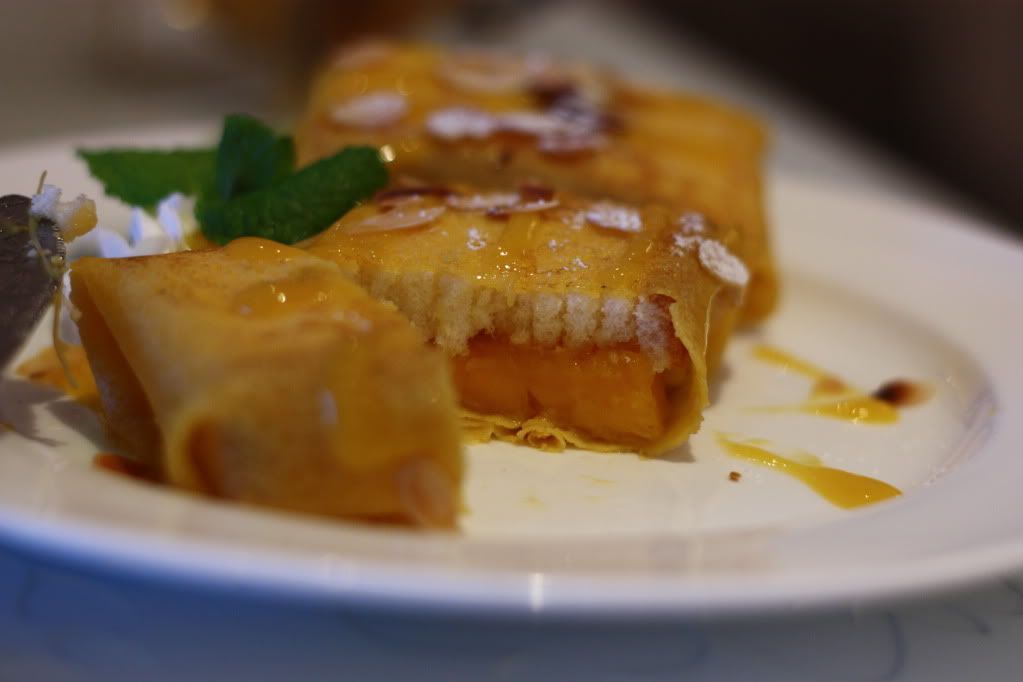 They had a variety of parfait, crepes and waffles. I opted for the Baked Crepe with Banana and Mango, wasn't that satisfied with it. So I guess next time I'll just stick to trying their main course.
The dessert at Orchard Garden wasn't plan since I already had my heart set for waffles. Ocio Waffle was the pick of the night, just nearby Tim Ho Wan.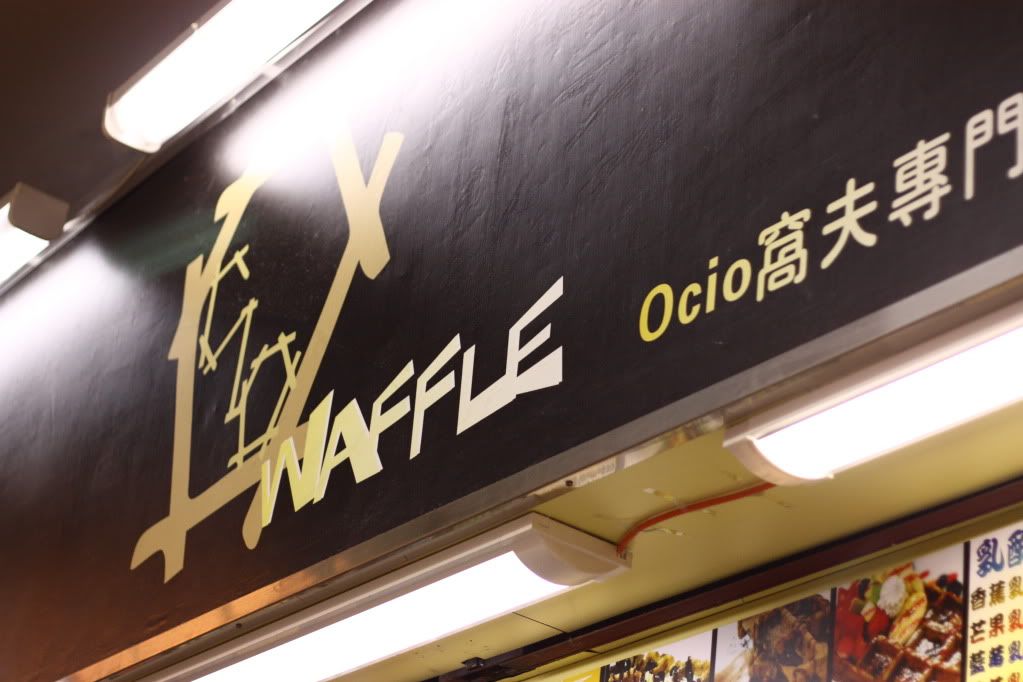 It can be really different experience walking past the same streets in the morning and at night. All these time, I've been walking along Dundas Street in the morning only for
Tim Ho Wan
. This time at night, there were crowds and more food stalls opened along it and I actually had to take some time to convince myself that I am walking towards the right direction.
Original Waffle at $18. You can either opt to take away or stand there eating. To make it more convenient, the waffle is already cut into squares for you. The crispy part of the waffle is just nice as it does not hurt the top part of our mouth, the palate. I bet that is one of the
#firstworldproblems
that everyone hates.
Totally going back there some time to try out their own Ocio Waffle, made from Belgium chocolate with oreo.
*mmhm*
Oh, and while I was standing and eating I read through some of the articles posted outside as well. Apparently, they don't use butter as one of the ingredients for their waffle batter, so that people won't get too sick of it if they happen to have too much.
Ocio Waffle
Shop D, G/F, Yan On Building,
1 Kwong Wa Street, Mong Kok.