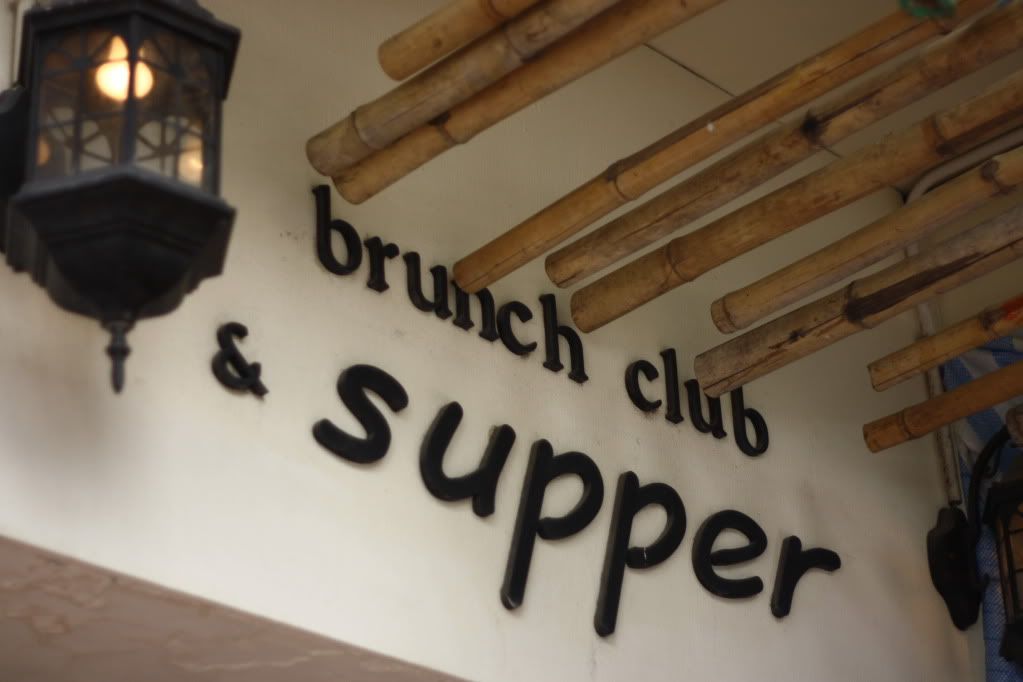 It's hard to not feel upset when you have mega food
kakis
like
Cai Jin
and
Debra
on Facebook. You'll get a dozen of great English breakfast pictures almost every single week, all of them looking lip-smacking. Almost instantly causing a grumbling sound from my stomach, clearly 'protesting' why I never feed it with such awesome food!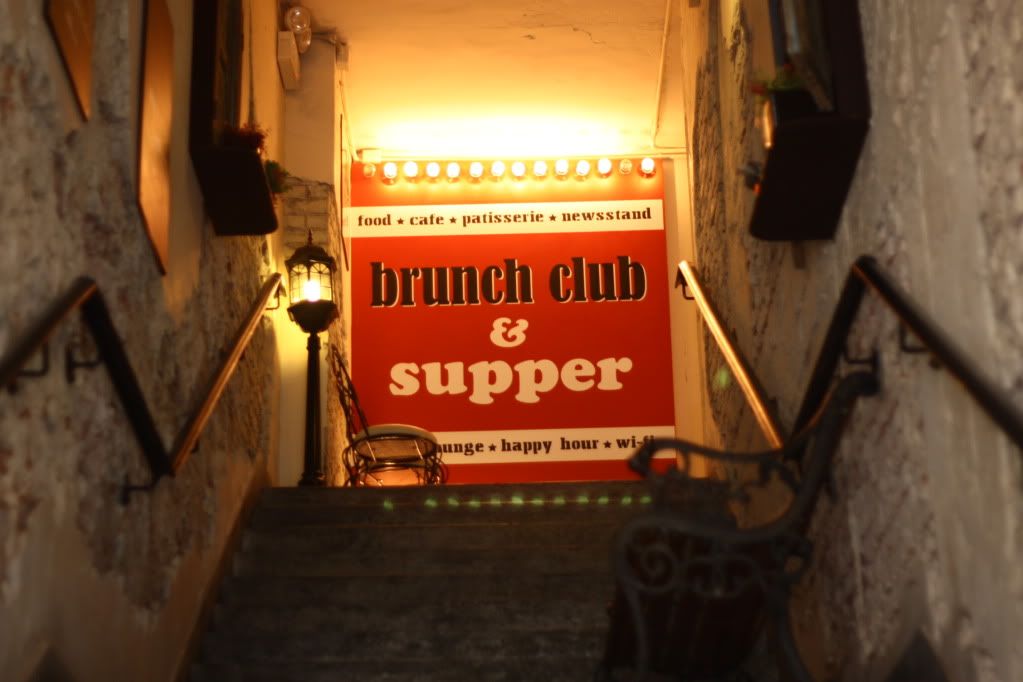 Although I did mention that I've found the place for hefty and tummy-rubbing American breakfast that opens for 24 hours,
Flying Pan
but how can one say no to having more options for a place for breakfast! After all,
breakfast is the most important meal of the day
, says my dad.
The mischievous-looking play date, Michelle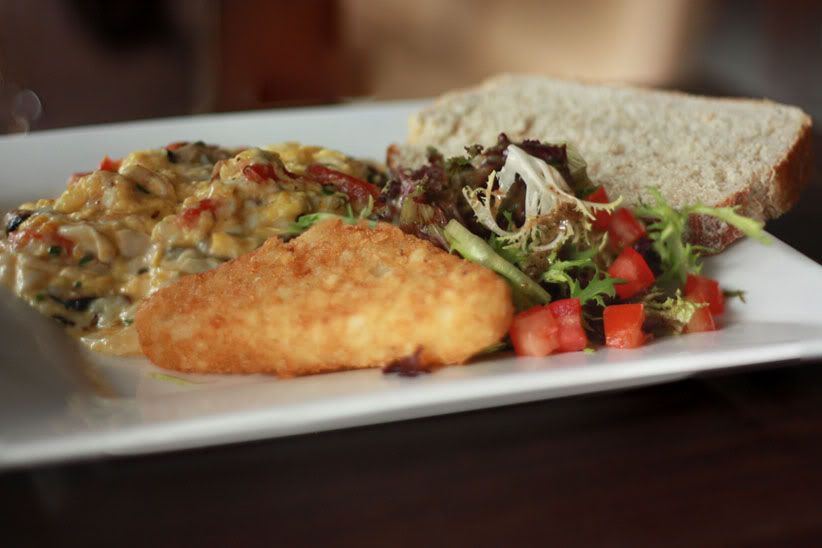 Scrambled egg for her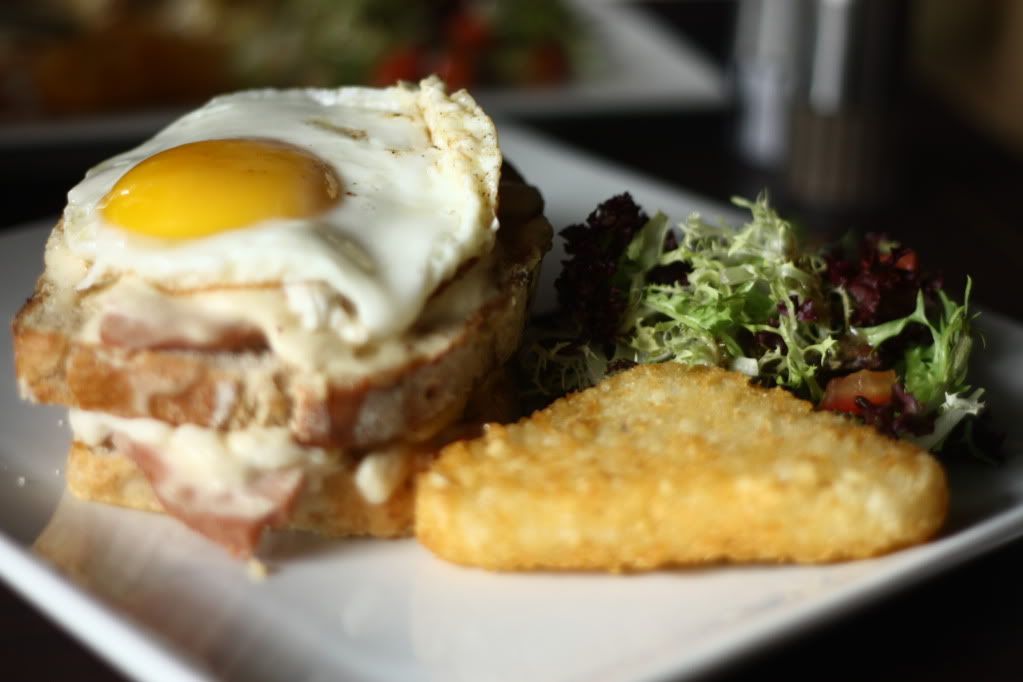 Brunch Club Croque-Monsiuer for me
And if you're thinking that we only had these for our brunch, then you must have not been an avid reader of this blog.
Of course we had desserts to wrap up this lovely meal.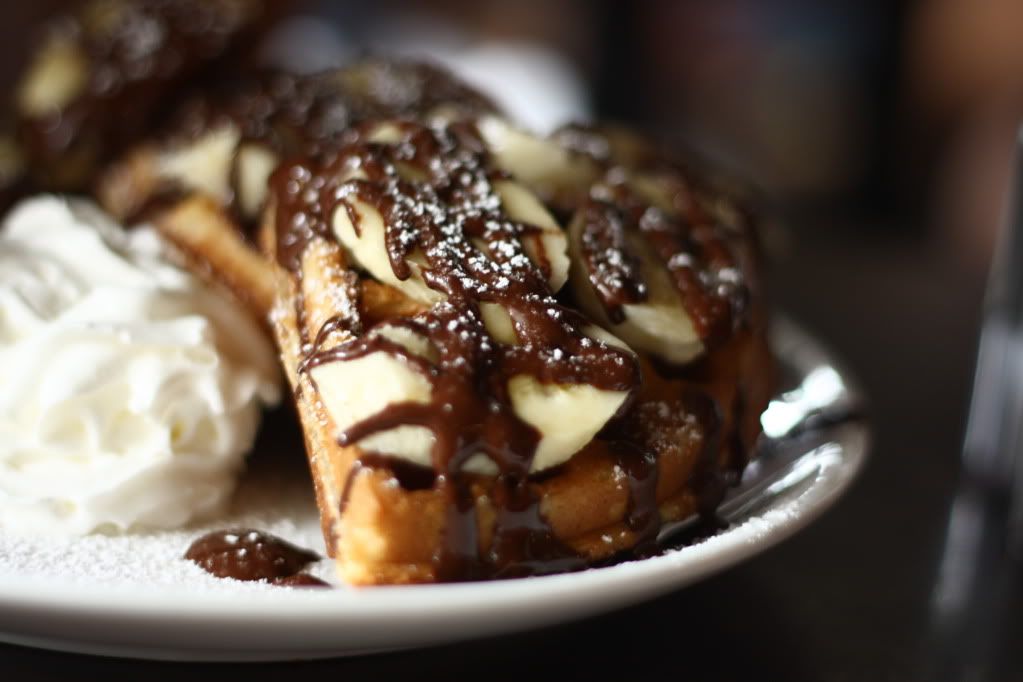 Waffles with Chocolate and Banana, mmhm.
Located in one of the busiest district in Hong Kong, Causeway Bay, I would advise you to have your brunch early on a weekend to avoid the waiting time needed for seats.
Brunch Club & Supper

First Floor,
13 Leighton Road,
Causeway Bay, Hong Kong