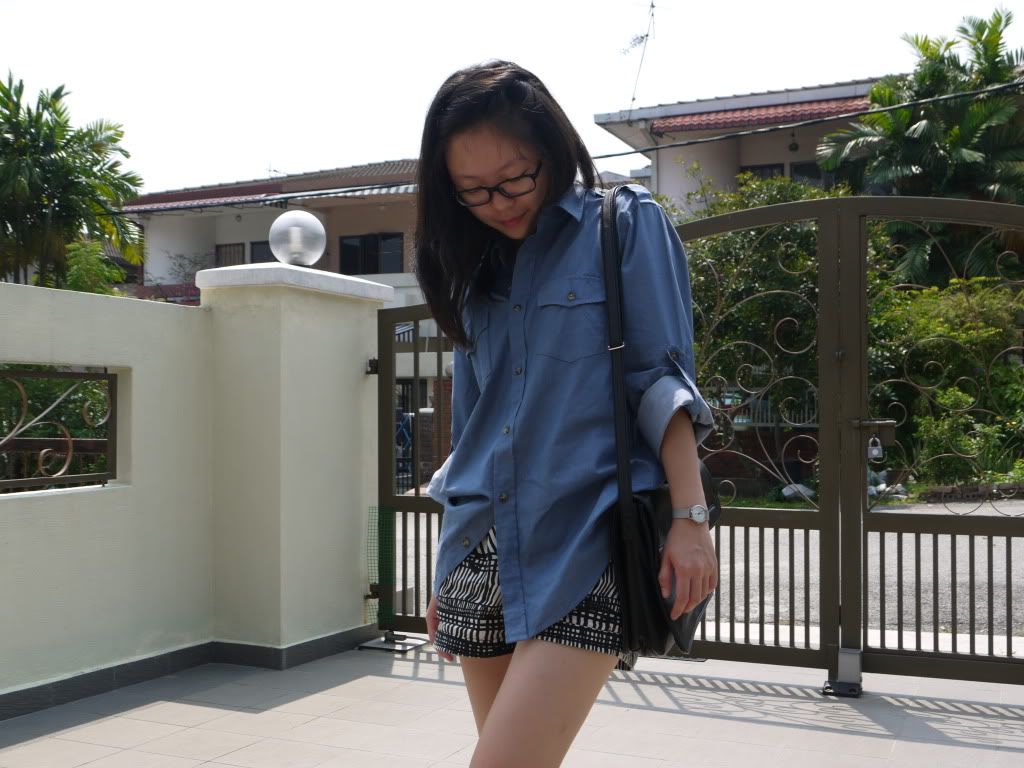 The one and only reason for the lack of style shots is that it is so difficult to get someone to take a proper picture for me. I either get really awkward posing in front of my friends or they couldn't work well with my DSLR, just like my brother.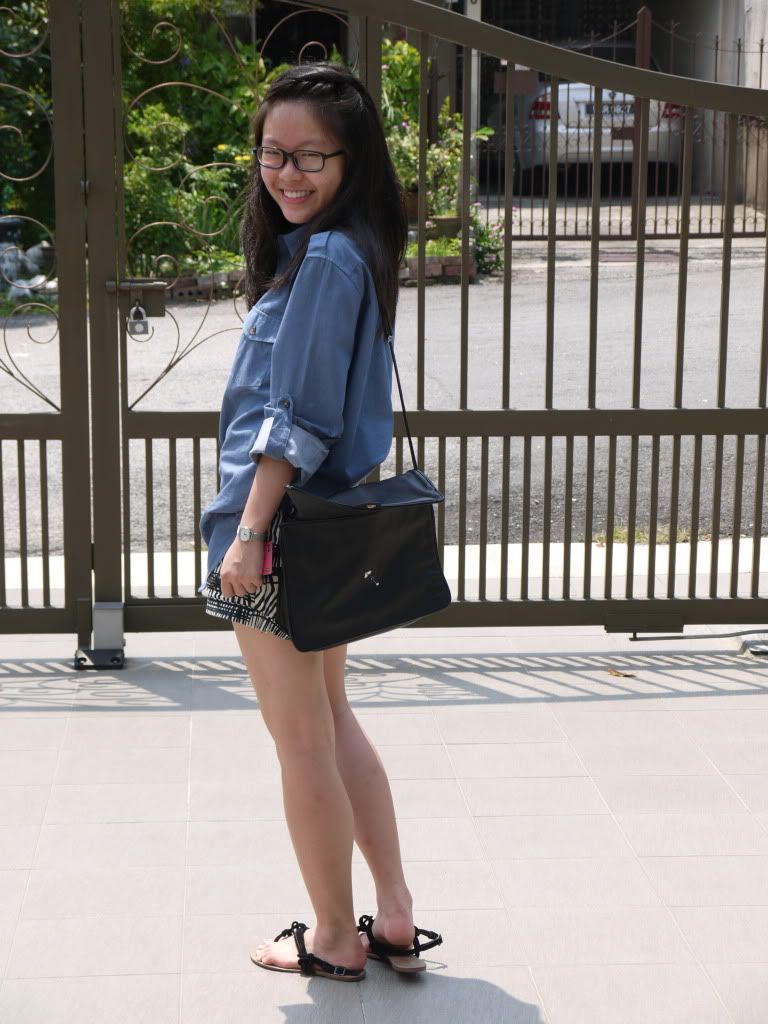 Top: H&M for men
Shorts: H&M
Sandals: Topshop
Bag: Zara
Watch: CK by Calvin Klein
This was taken way back when during this
post
. Surprisingly, I think both these pictures were taken by my mom.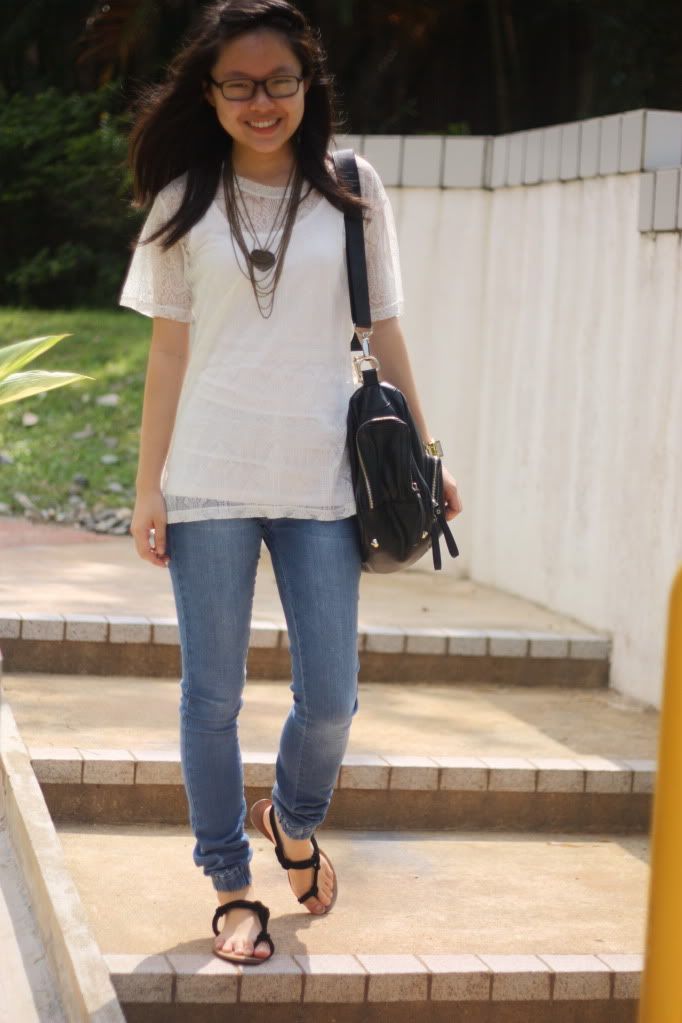 Lace Overlay: Korea
Singlet: H&M
Jeggings: Miss Selfridge
Sandals: Topshop
Bag: Charles & Keith
Watch: Casio
Necklace: Bershka
Of course, this isn't just another narcissistic post about myself. How can we miss out on the food when I just came back to Hong Kong?
Caught up with my favorite girls in town on a sunny afternoon in
Classified
, Sai Kung.
Spinach & Ricotta Ravioli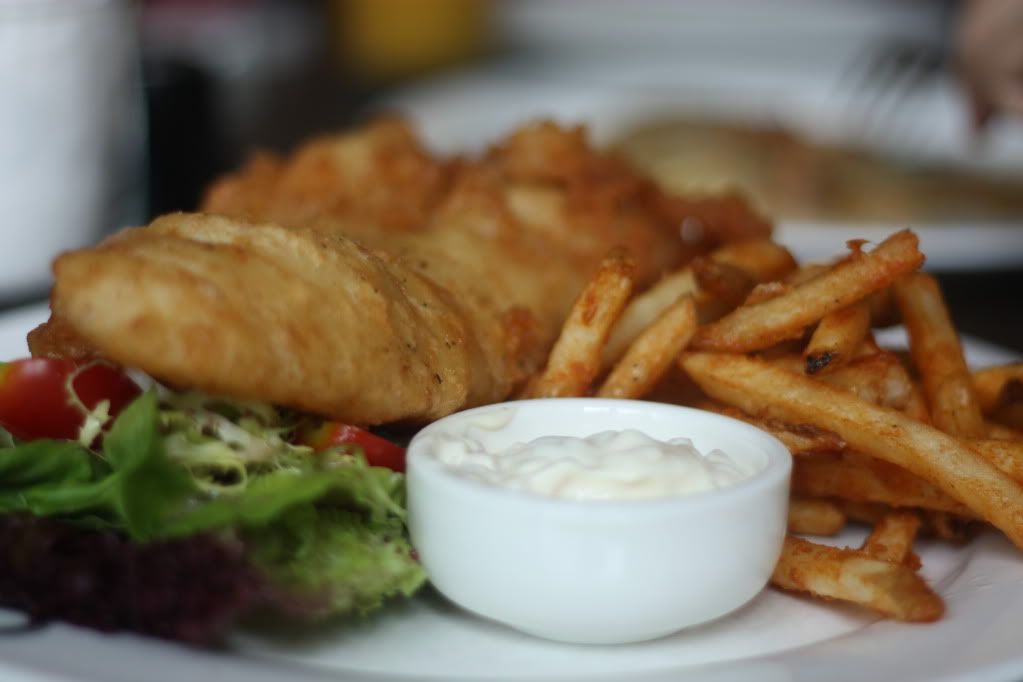 Fish & Chips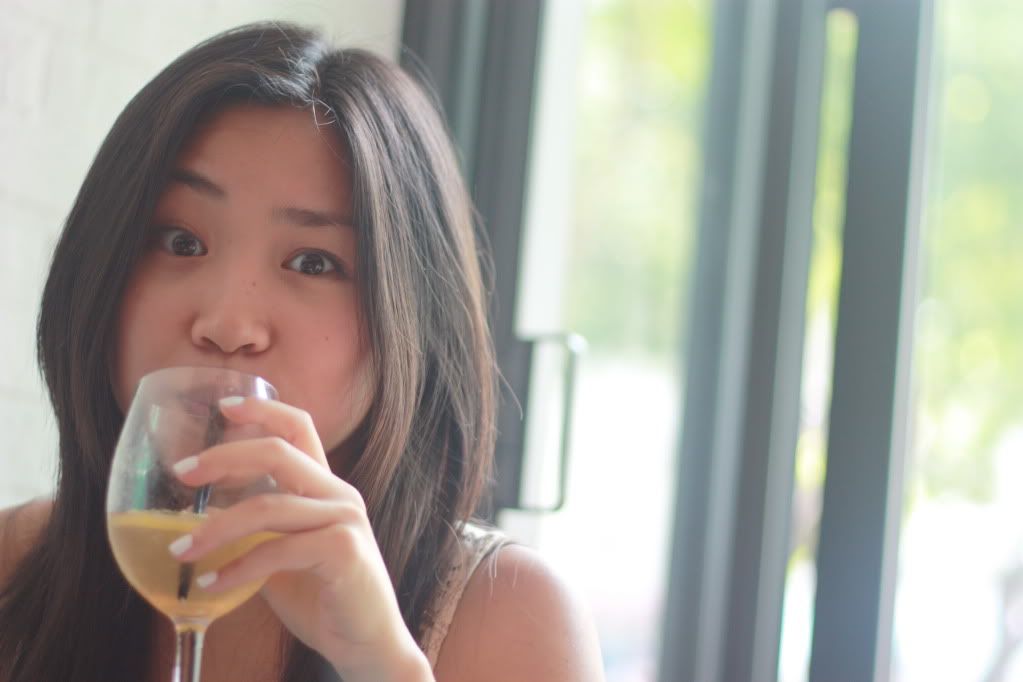 The pint-sized driver of the day, Michelle.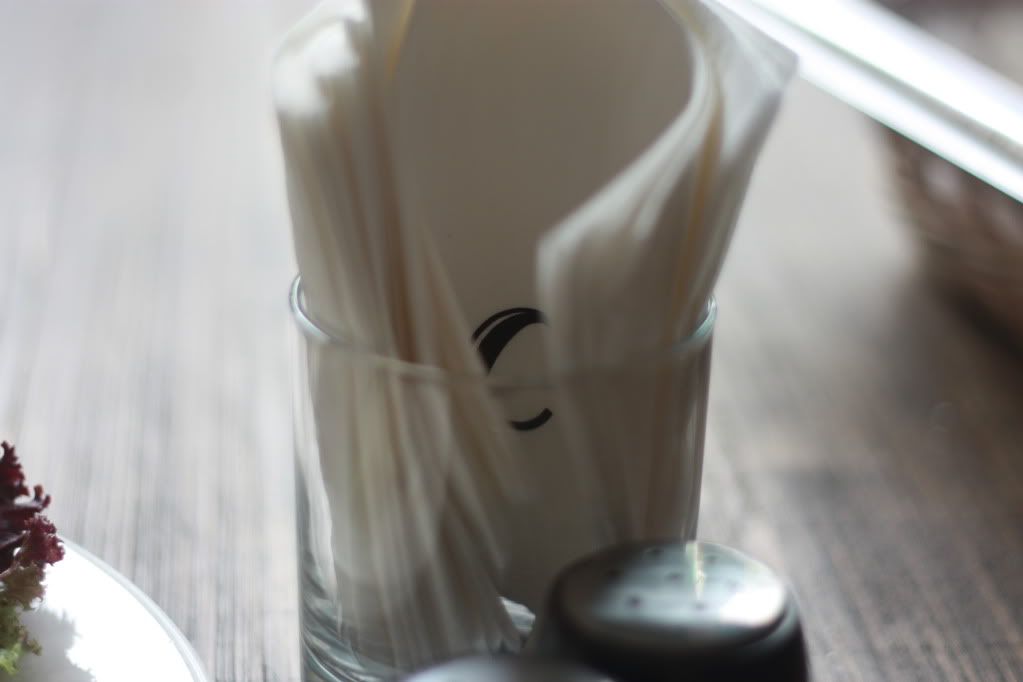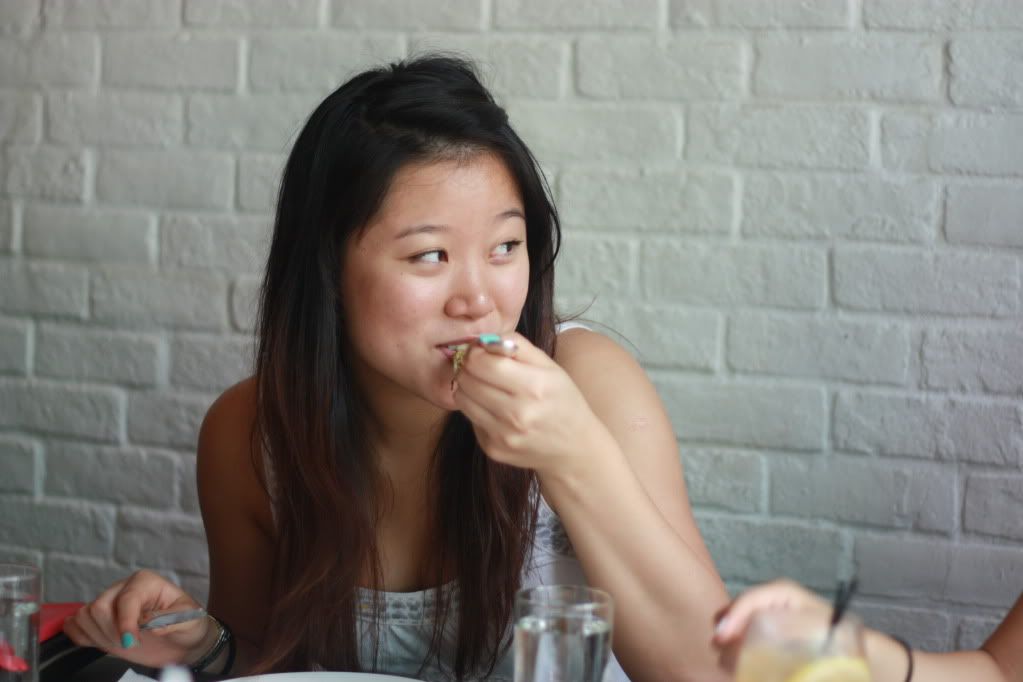 Ronny, future personal driver, TEEHEE.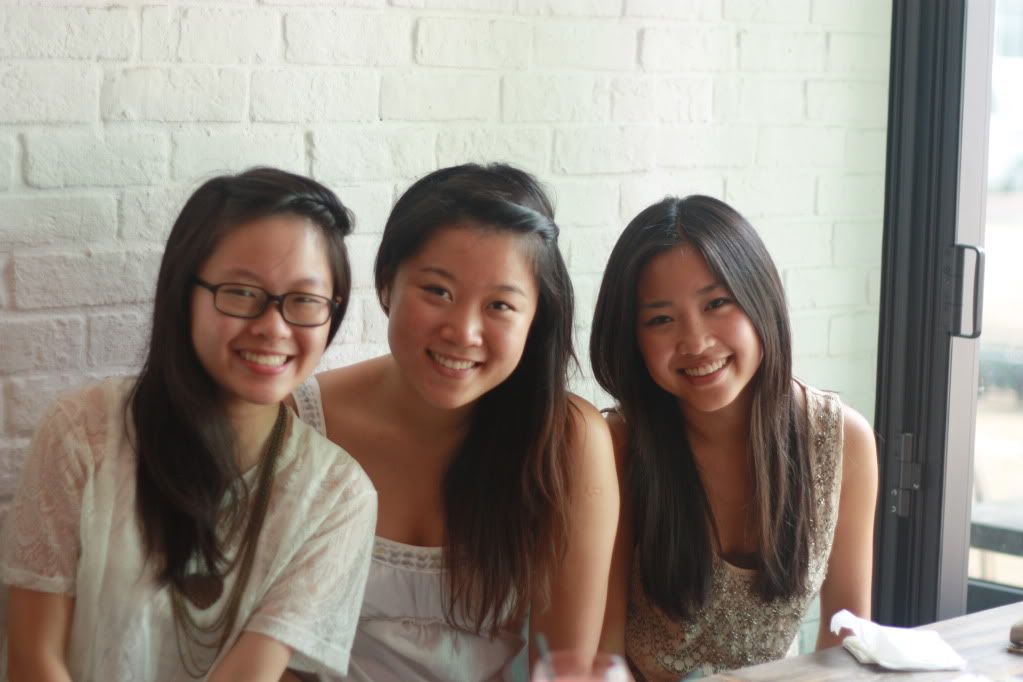 Two most amazing girls that I met from university, definitely can't ask for a better pair of food-hunting partners.