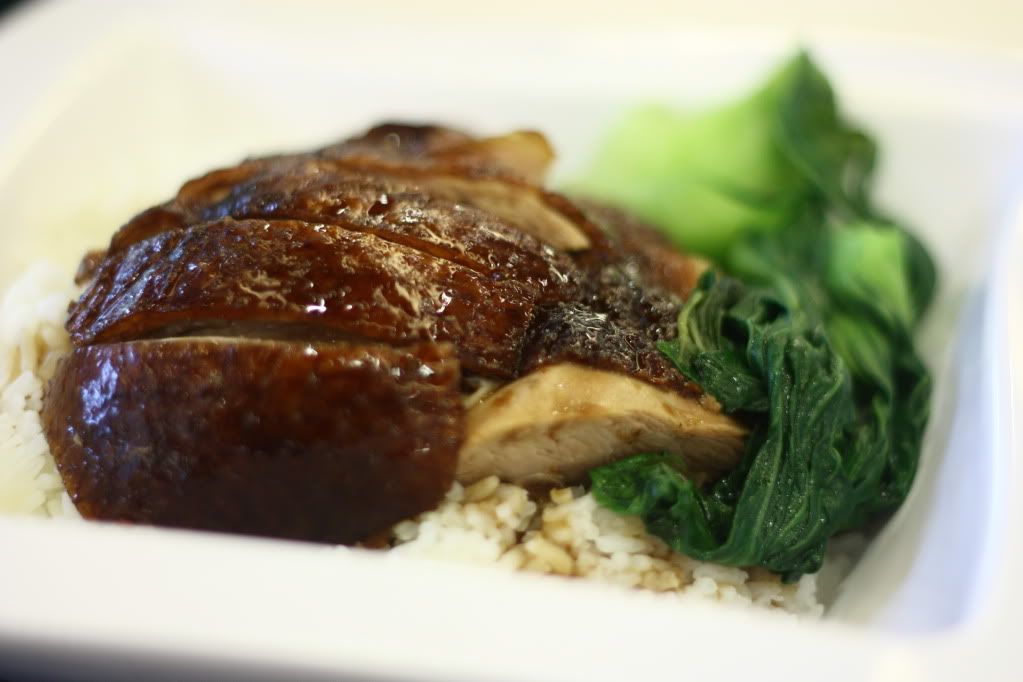 Duck Rice, LG7, HKUST
No matter how good the food is at one's place, it always comes to a certain point of time that you get bored of it. I'm talking about my campus food. Despite having 4 different cafeterias, a restaurant and a fast food chain, McDonalds to treat my tummy, sadly I just couldn't even bear looking or having myself having a meal at any of the places anymore. Though i have to say, this picture of the duck rice from my campus does look delish!
Spaghetti with Honey Pork Rib in BBQ Sauce, CEO Karaoke
These 11 days back in Hong Kong, I've been struggling to adapt back to the heavy meal lifestyle. Mind you, the normal portion of food in Hong Kong is slightly bigger than our Malaysian's. Way before summer, I used to finish a bowl of spaghetti and a cup of mushroom soup with iced lemon tea. Now, I couldn't even finish a bowl of spaghetti, talk about wasting.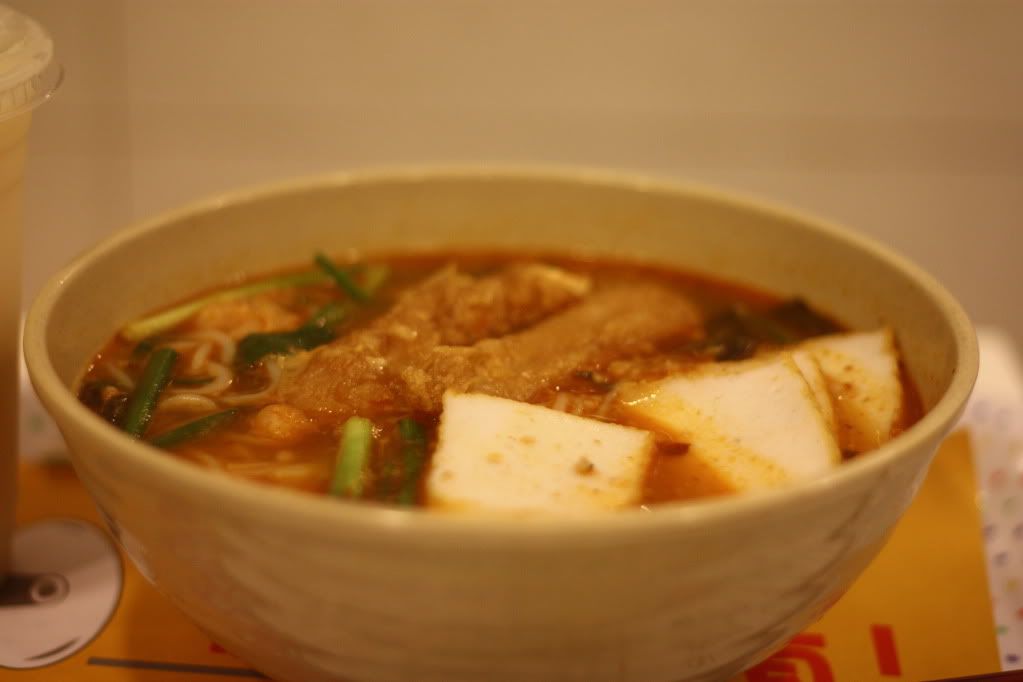 Rice Noodles in Spicy Soup, Nam Kee, Central
But at the same time, I got really tired of heading out just for food nowadays. So whenever I'm out, I would literally demand for something new or special to fill up my stomach.
Sigh, so that's how my life as a student studying overseas. Here comes another weekend, may this semester not be too miserable.
I really have to keep away those negative vibe.