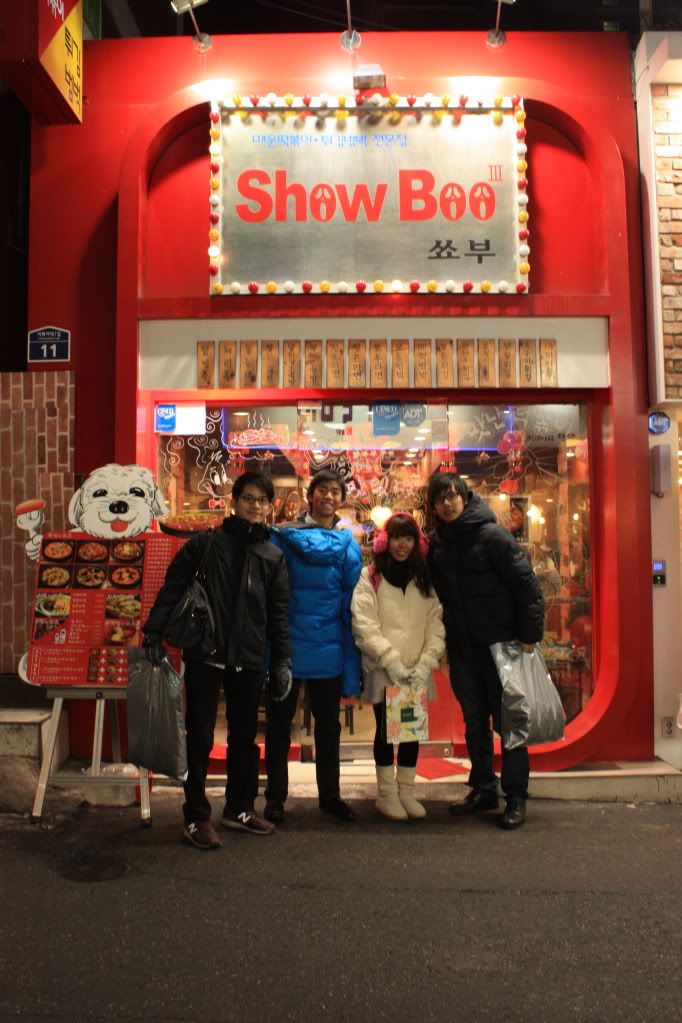 I grew fond of Korean cuisine since my trip to Korea in the early beginning of the year. Until I stepped foot in Korea, I've never tried a single Korean dishes except Shin noodle.
Epic phail
, I know.
In this last post on my trip to Korea, I am going to introduce you my favorite food shop that is located somewhere in the Ewha University shopping area. I tried google
ing
the place to no avail. It's abit depressing as I would love everyone to try this awesome shop!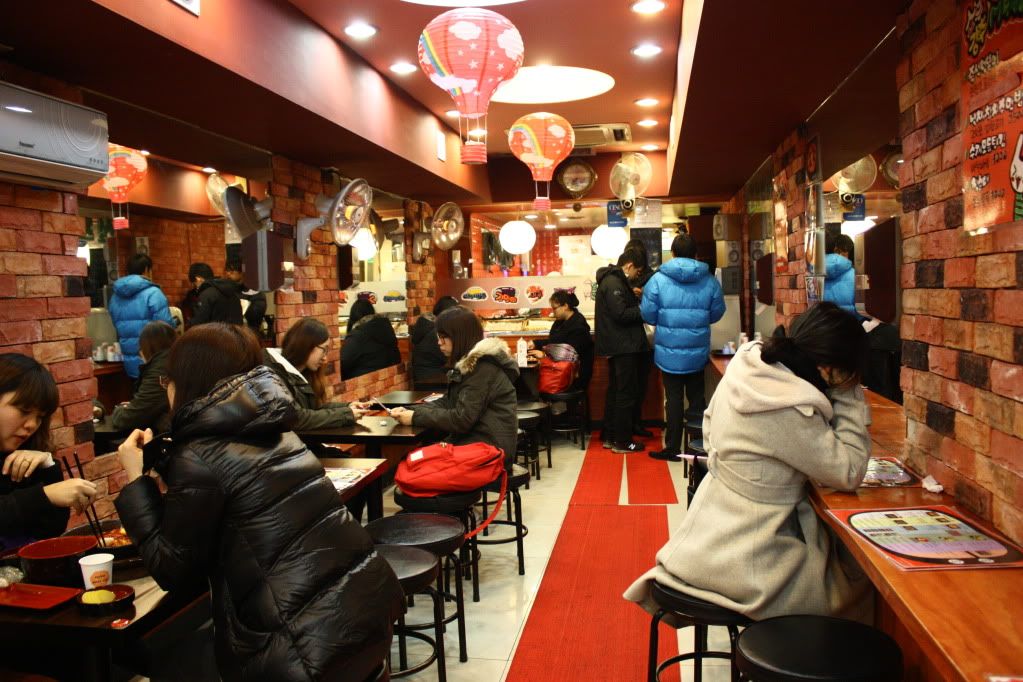 My Korean friend once told me that, in a traditional mini shop like this, it is usually only run by 2 to 3 people. They do all the ordering, cooking, cleaning the tables and also being the cashier themselves. So, in these kind of shops it is really important to be a little bit more patient than usual. Trust me, Show Boo's dishes definitely made the long waiting worth it!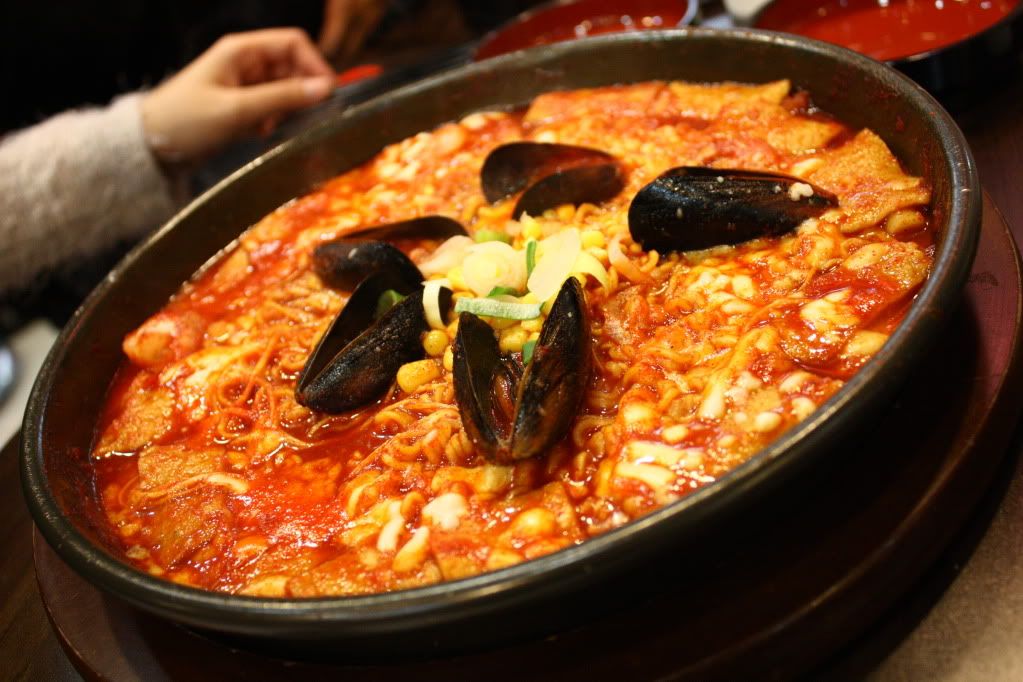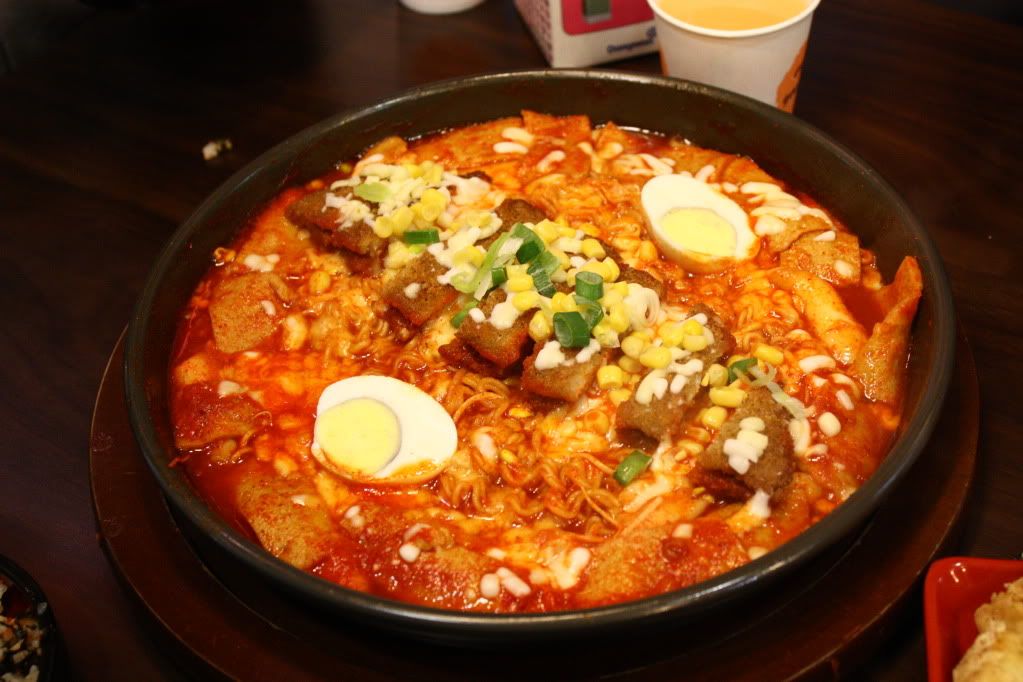 Their signature dishes!
Korean Ricecake Casserole
, my favorite Korean dish among all because it's main ingredients are my favorite stuff, the ricecake and noodles. The sauce is tad spicy, you can request it to be less spicier in this shop.
Lucky us, this shop has their menu printed in Mandarin as well. We manage to try some of the sides to satisfy our taste buds!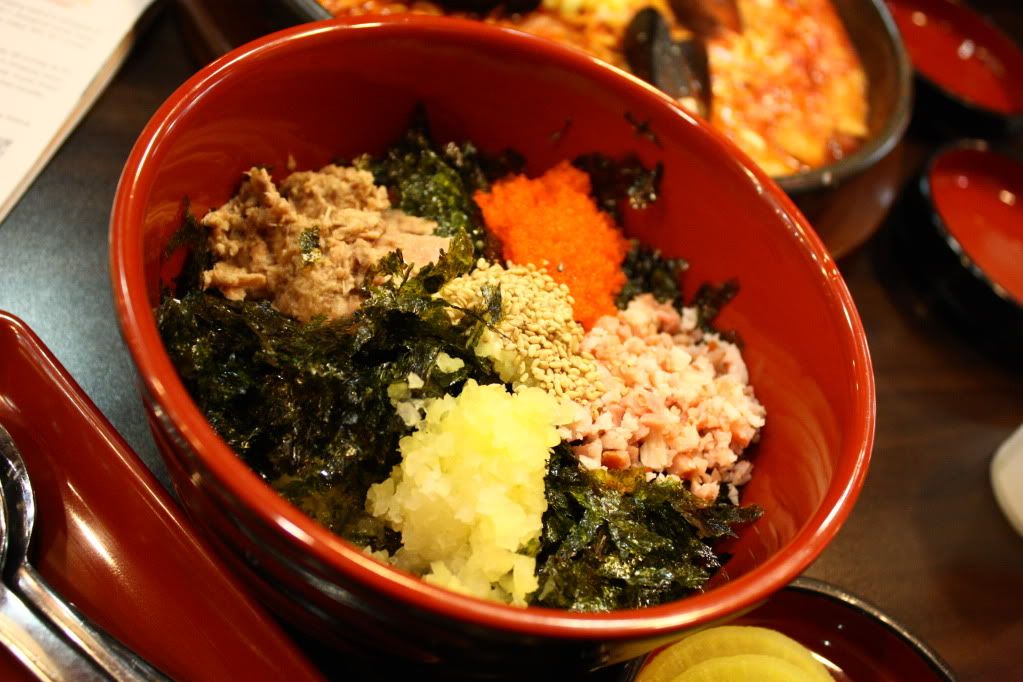 This is not
Bibimbap
. It's a bowl of the rice roll ingredients and you're suppose to mix it own your own with bare hands. Of course, they provided us with gloves. The boys had two of this good stuff.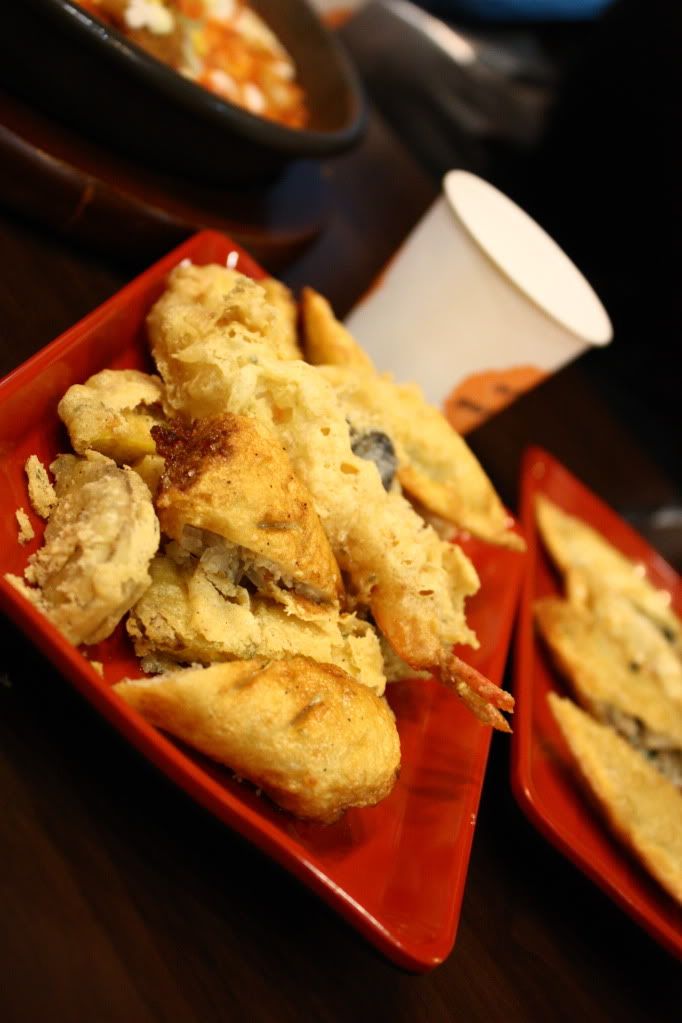 Some fried stuff. And speaking of fried stuff, it's never a waste of time to pop your head into the stalls on the roadside for food.
This was what I found in one of the stalls in DongDaeMun.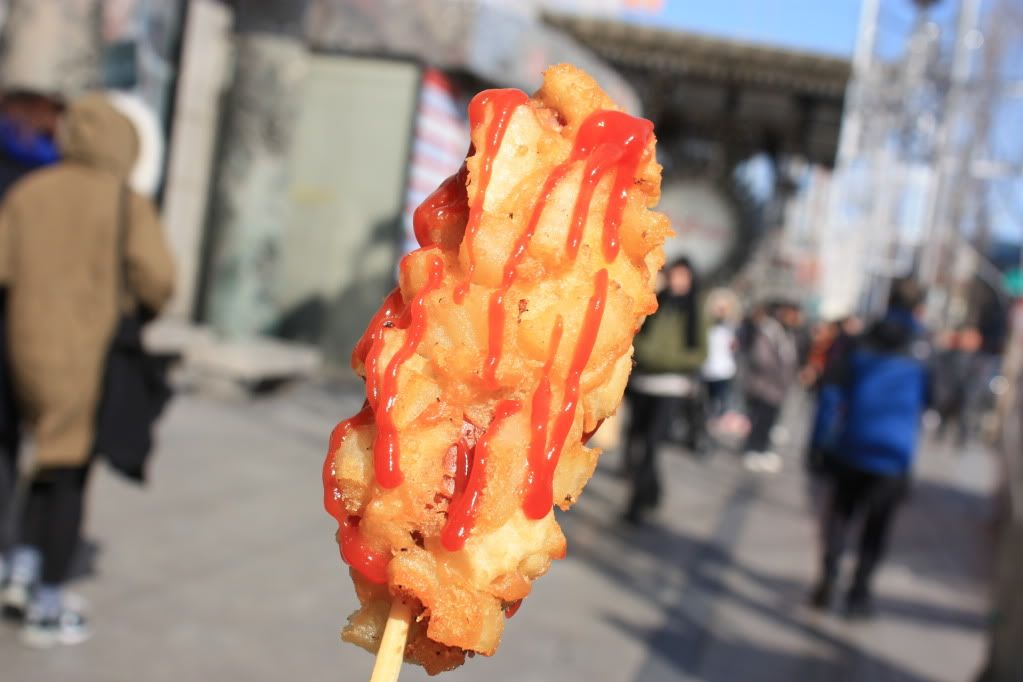 French fries coated sausage, the best of both world!
*noms*
Read my two previous posts on Korea
here
and
here
.