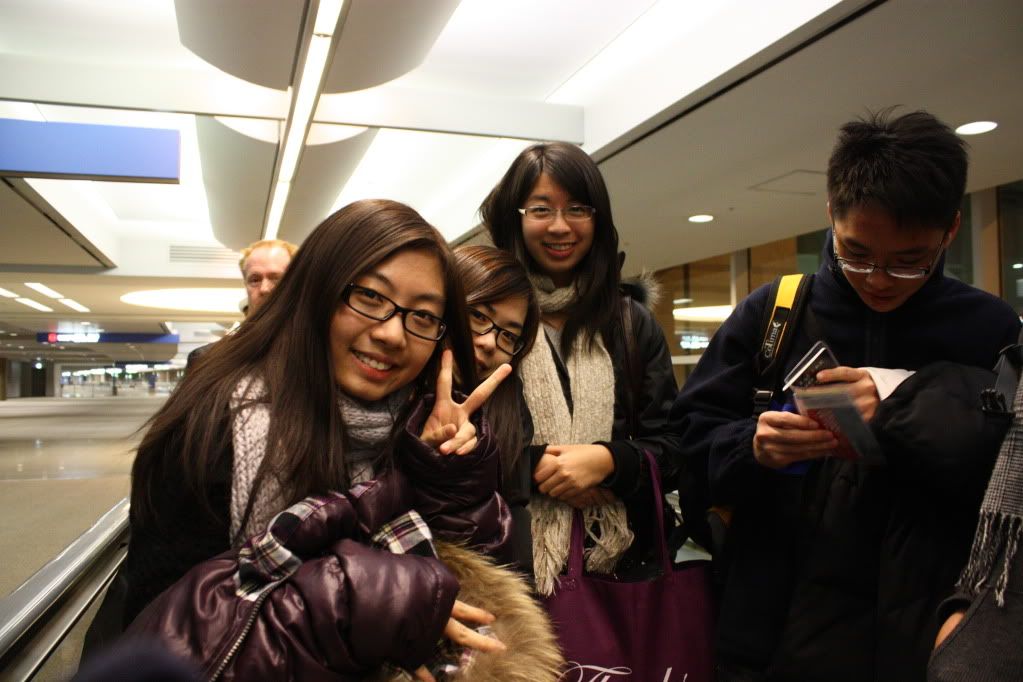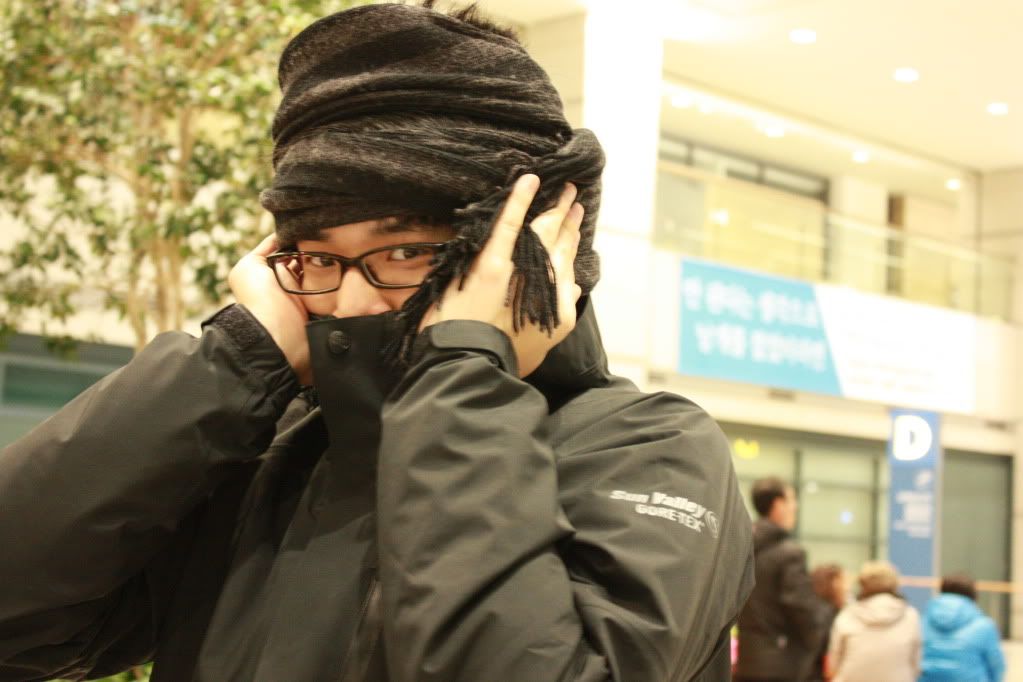 Pictures taken while we were still in the airport. It was so freaking cold and was also my first time experiencing snow. Hence, a stupid picture of me below.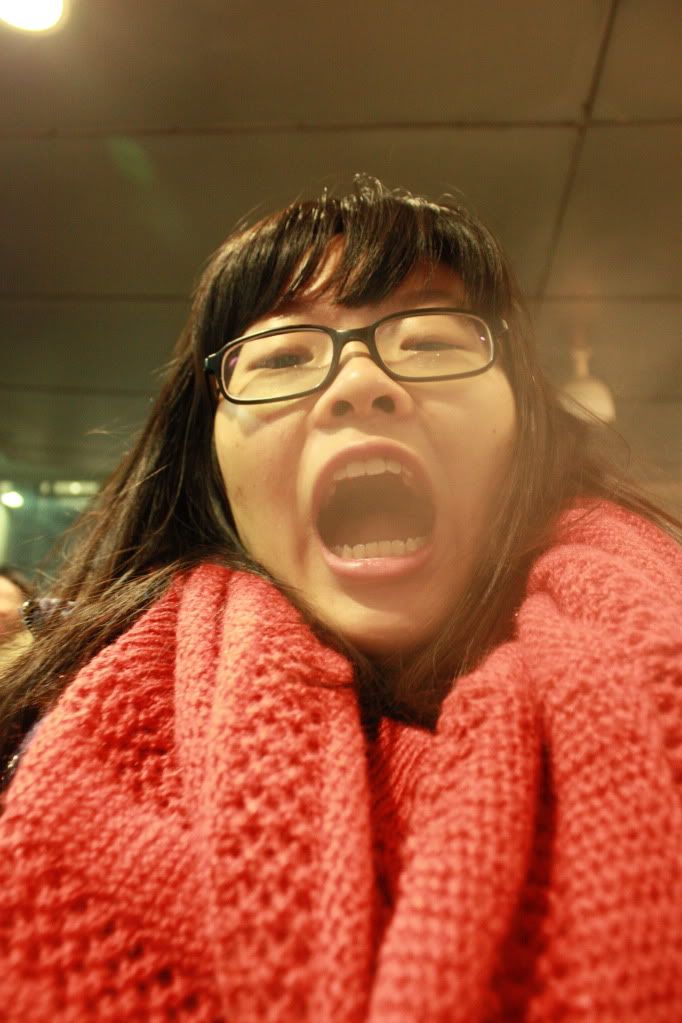 We reached there around 4 or 5am, dozed off in the bus on the way to the restaurant, where we had our first meal in Korea.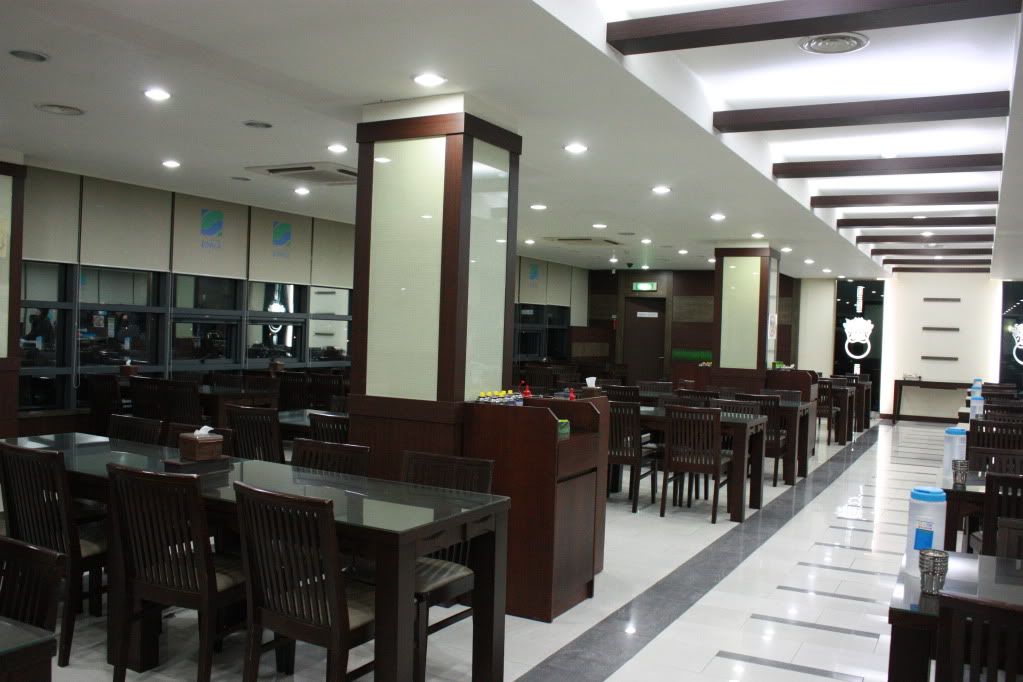 We had the whole place to ourselves.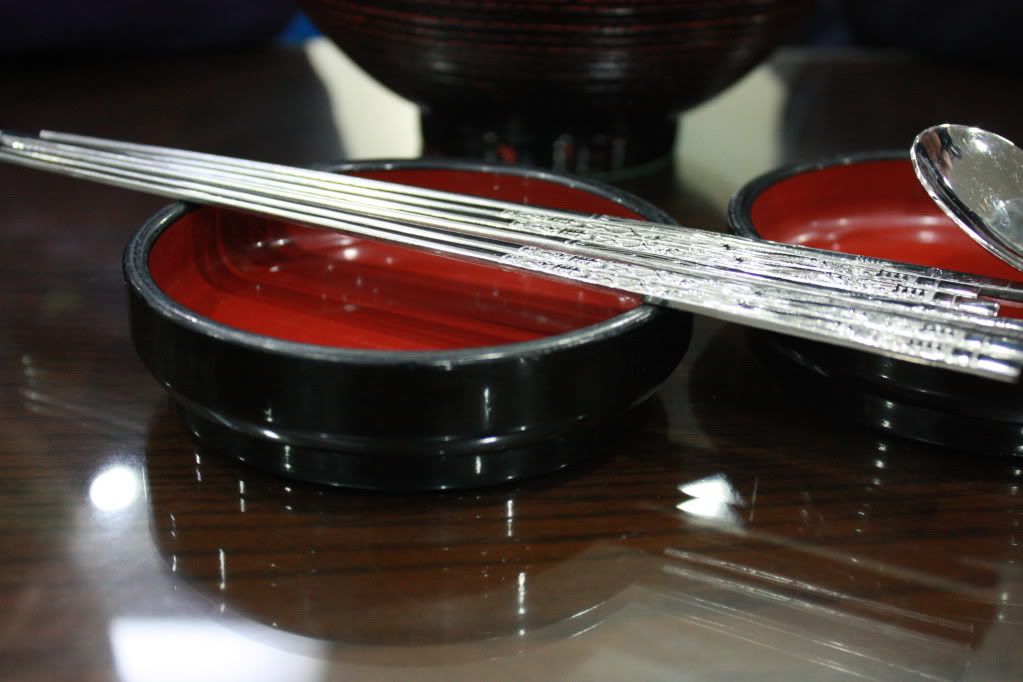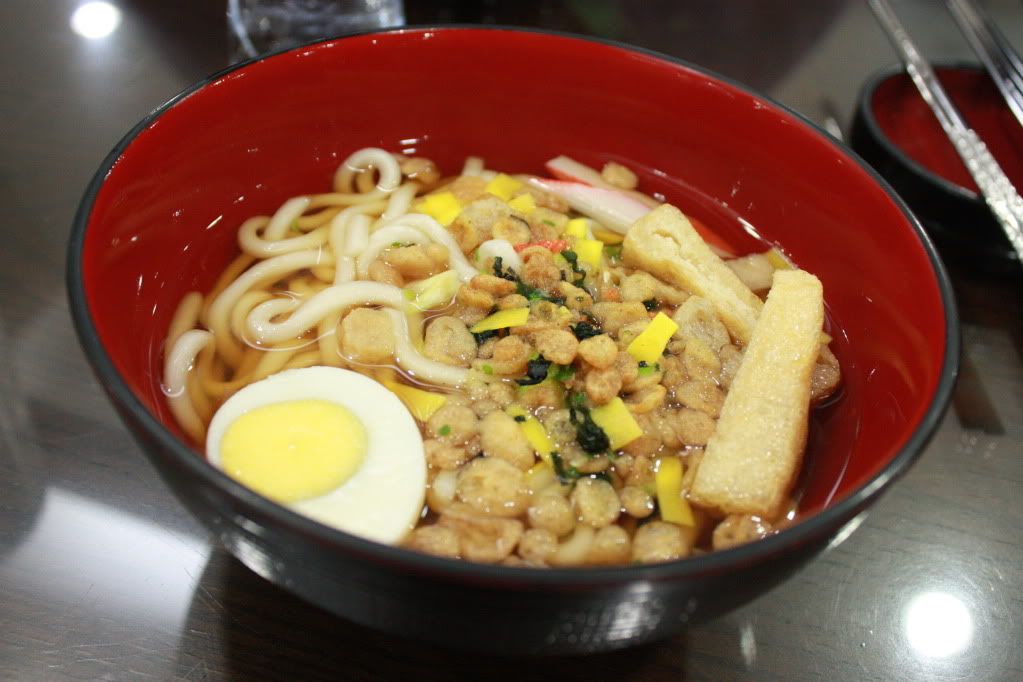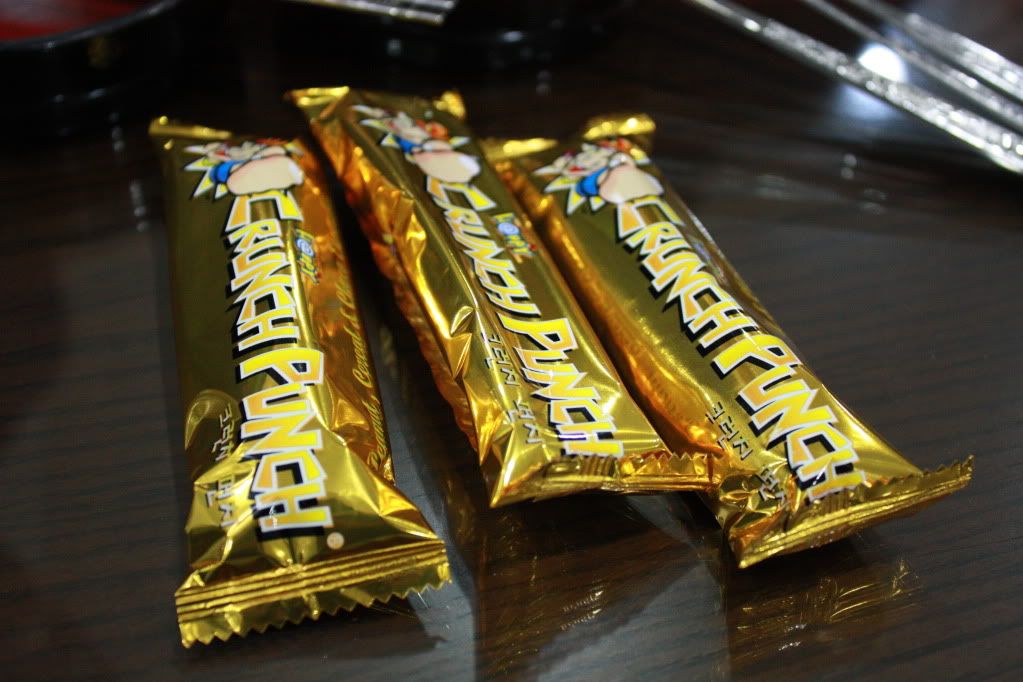 We spent the next few days in Korea struggling with the flat chopsticks which the Koreans' use. Warm Udon with soup for our breakfast, even though it wasn't a traditional Korean food but still it was yummy. The chocolate bar thingy that we had after our meal was goood, I bought 3 different flavours of it on my way back.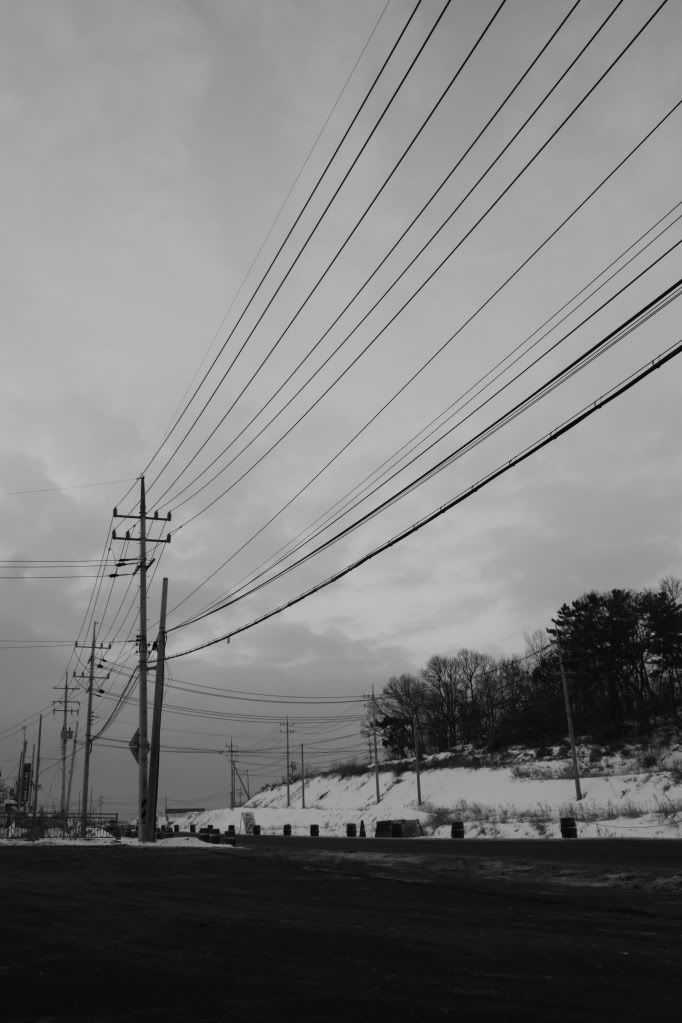 The first day's schedule was quite packed. First stop after the breakfast was
Jjimjilbang
, a public bathhouse.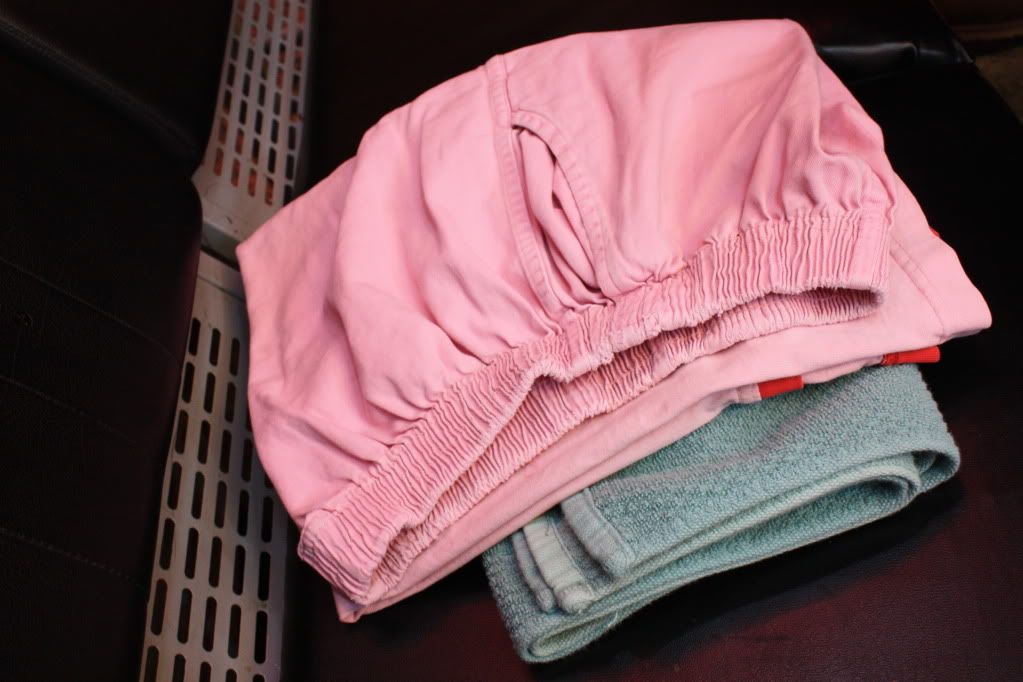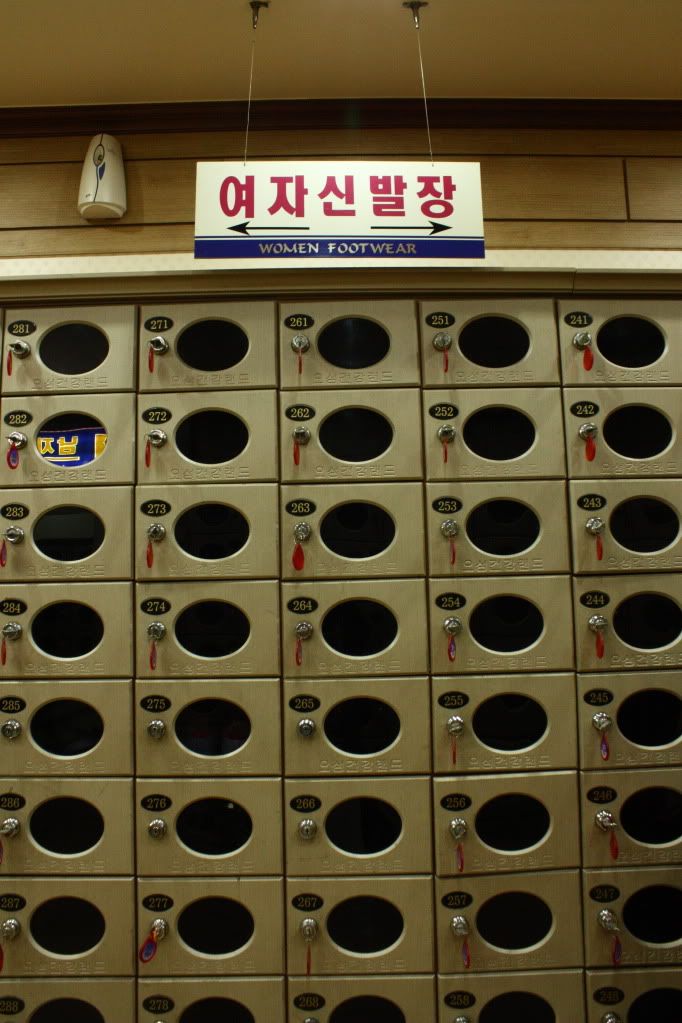 We put on the clothes that we were given and kept our shoes and belongings in the locker. There, we did nothing but rest.
:)
They have saunas on the ground floor then the resting area on the first floor. On the first floor, other than the floor area for you to lie down and rest, they even have few different rooms which all have the different temperature. From icy cold to really hot ones, which are around 50 degree Celsius.
After trying almost every room there, I got bored and eventually just fell asleep. As for the sauna area, you'll have to take off all your clothes before you could get in, me being lazy just pass the idea of getting into the area.
In the Kimchi School, the guide which was to our group speaks really fluent cantonese! Behind her, you can see the pictures of all the different types of kimchi.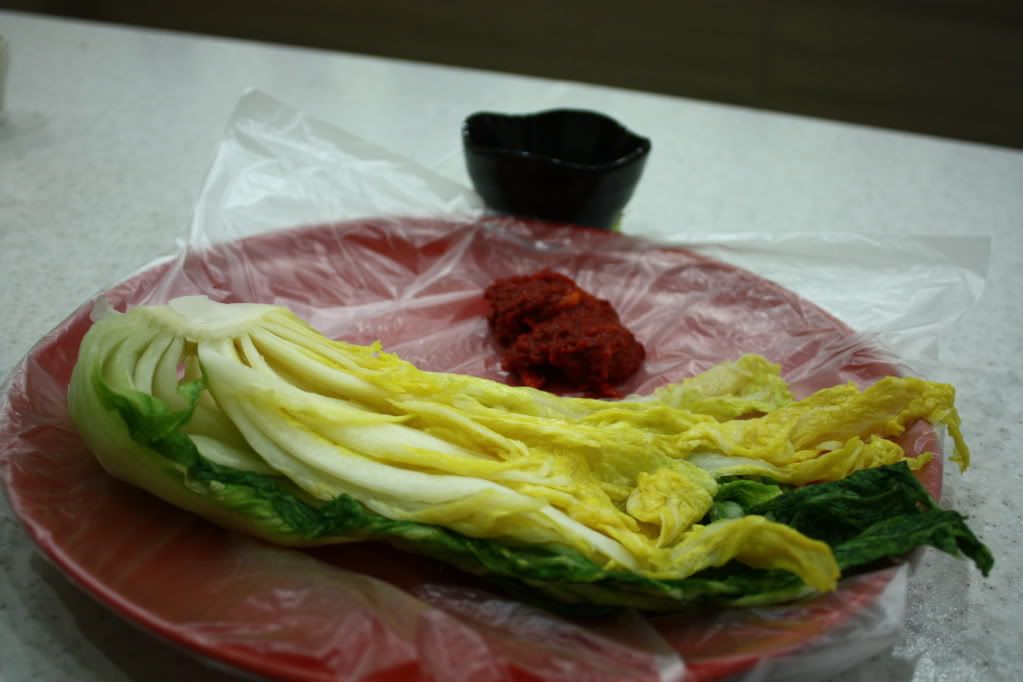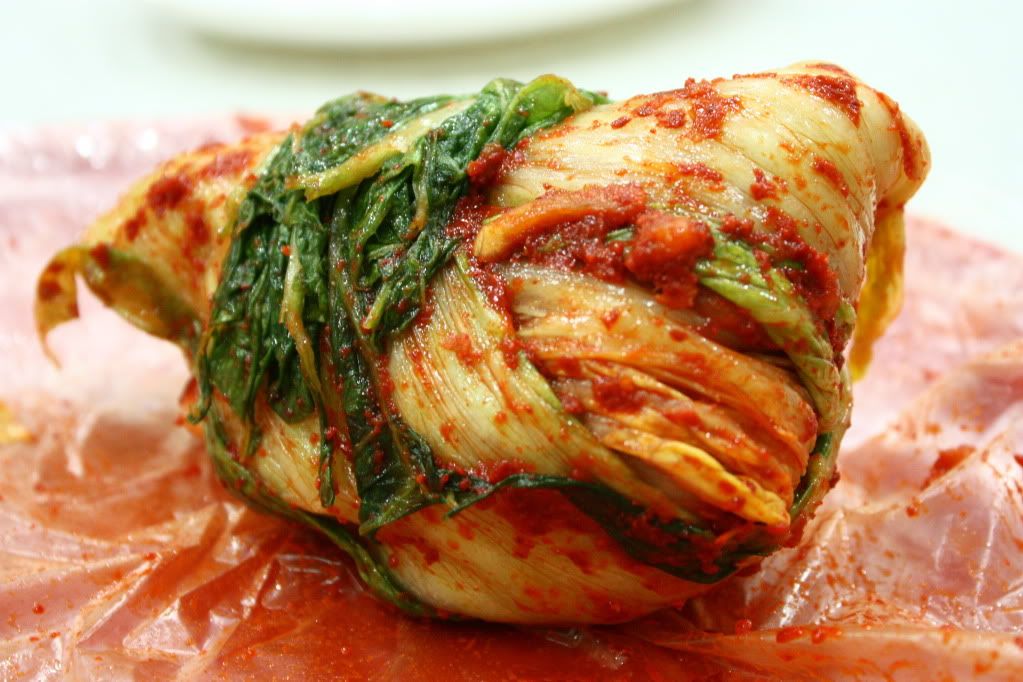 We were all taught to make our own kimchi.
:)
That's mine. Those made were all given to the orphanage if they weren't taken away by the visitors.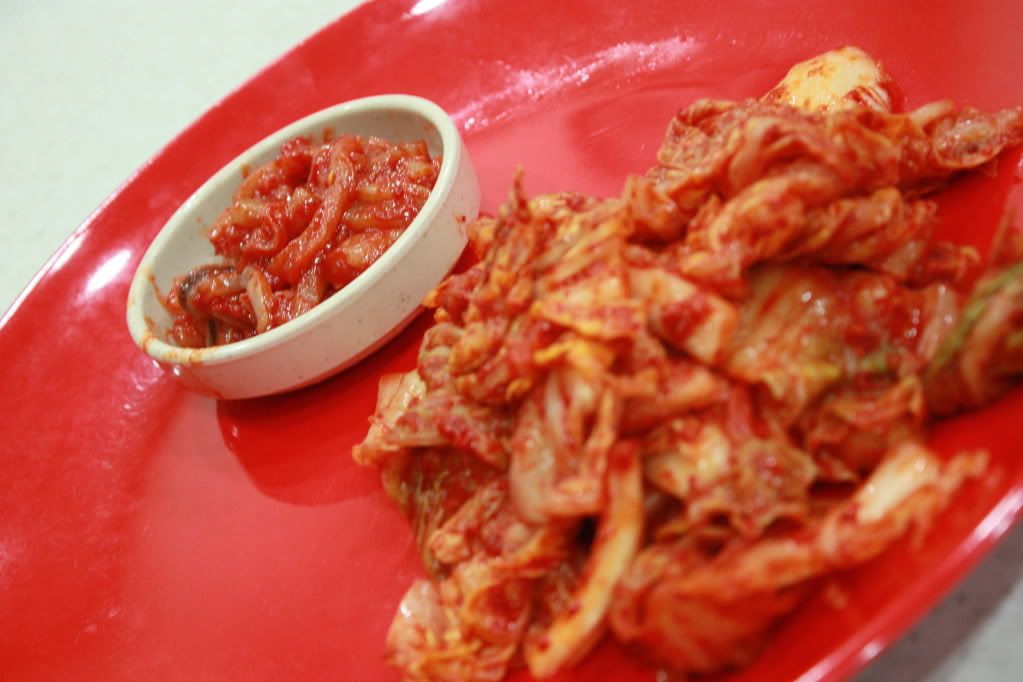 Front, the normal kimchi that we usually have; the one in the small bowl is squid kimchi which tasted really really good! I brought it back to Malaysia, but forgot to have it before I came back to Hong Kong.
:(
Not sure whether is it still hiding somewhere in the corner of my fridge back home.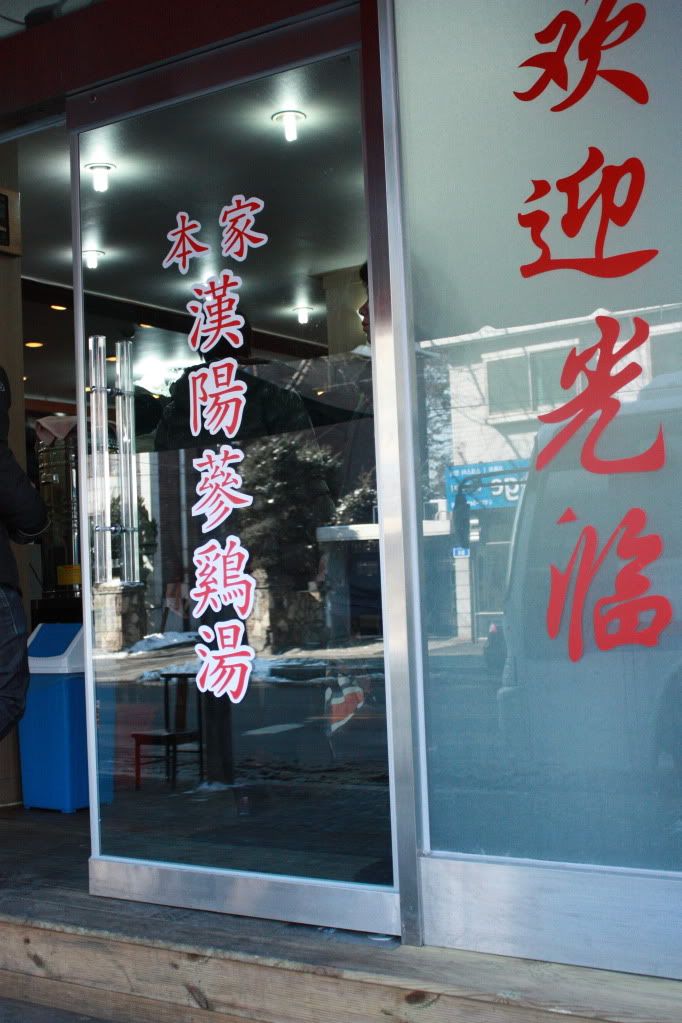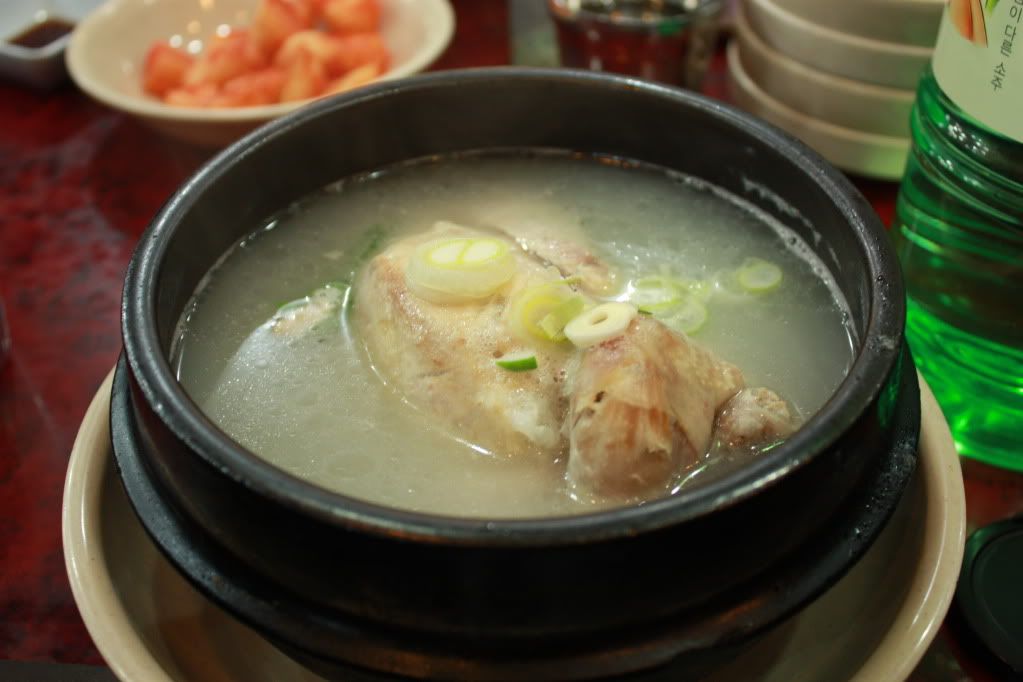 Samgyetang, literally translates as ginseng chicken soup. Inside the chicken, it was filled with glutinous rice and the herbal stuff. It was a really filling lunch, and definitely a good start to be served as my first Korean food.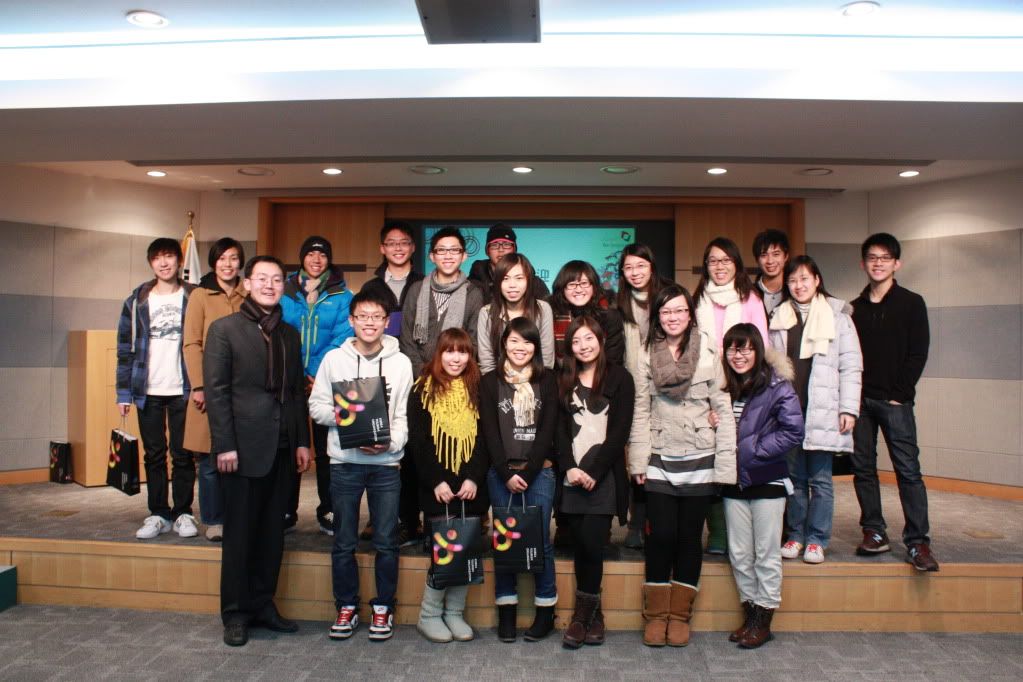 Another group picture of us taken when we made a trip to the Korea Tourist Centre. There we watched a commercial video which had Big Bang, Kim Bum and another Korea stars acting in it.
:)
This was what we had as our early dinner, Gamjatang. Basically, throughout my days in Korea, I had awesome pawsome food
EVERY
day!
:D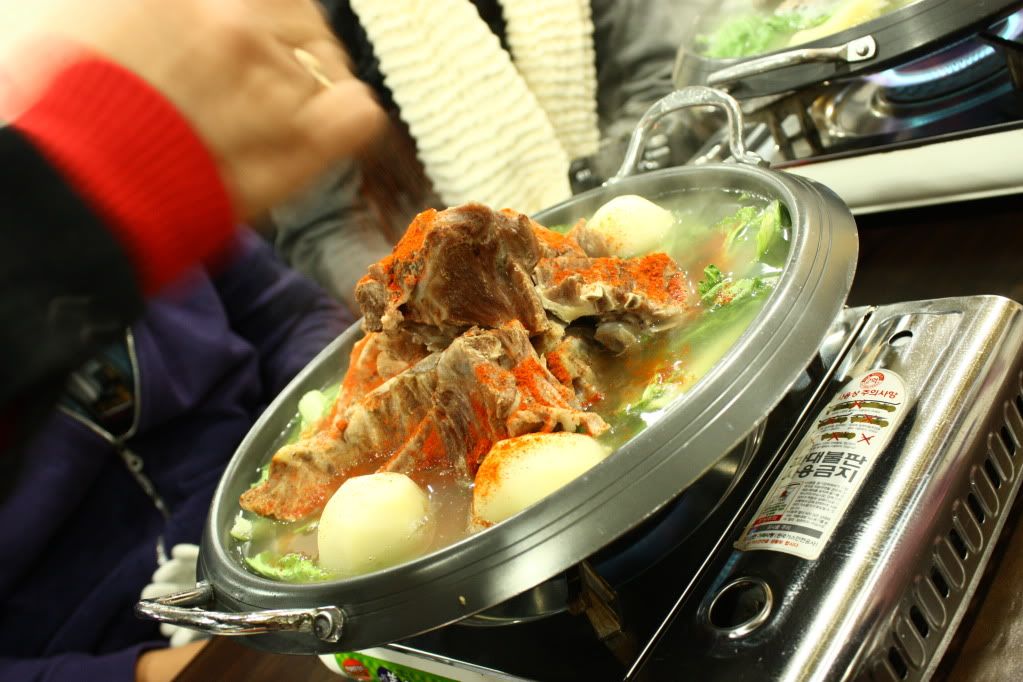 Chilli powder to satisfy our taste buds!
:)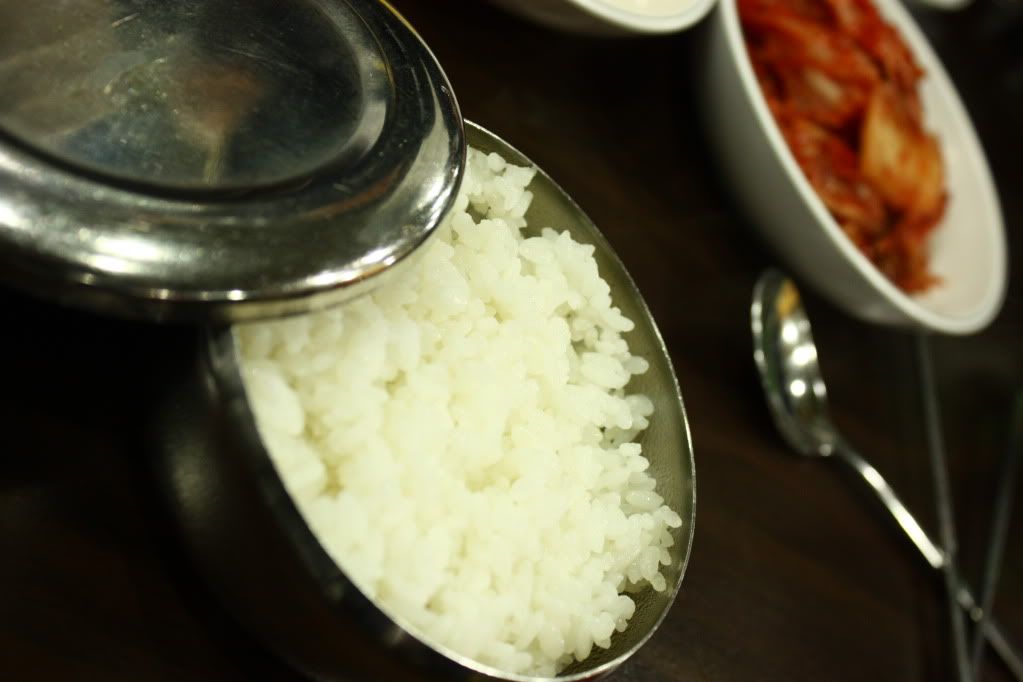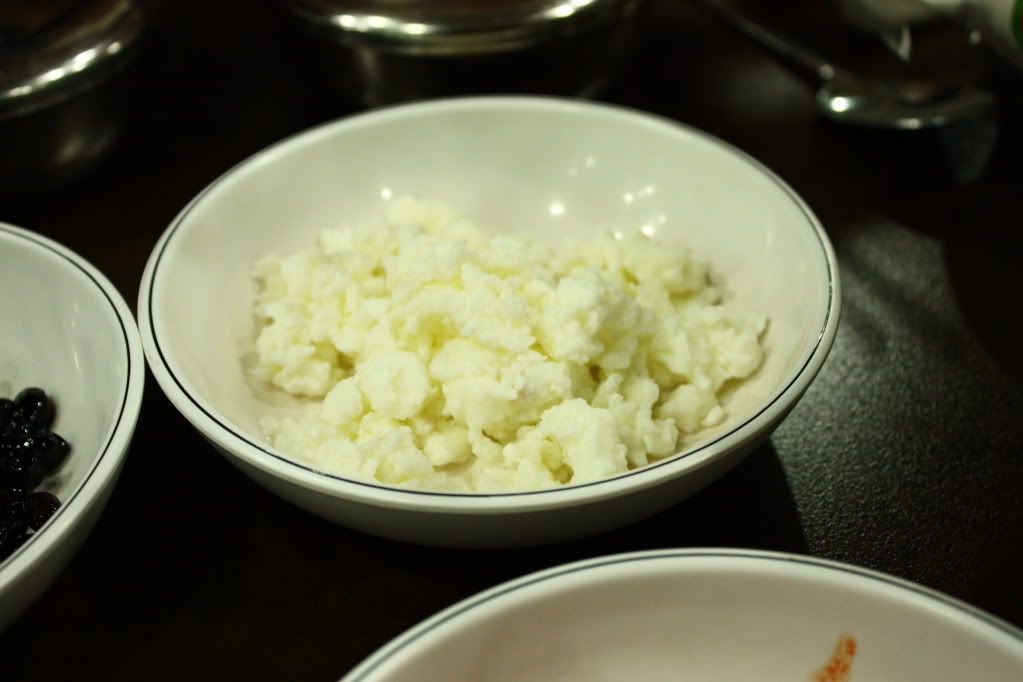 My favourite side dishes would be this, egg white. Goes with rice perfectly and it's yummy! Did I mentioned that Korea's rice is also exceptionally good!?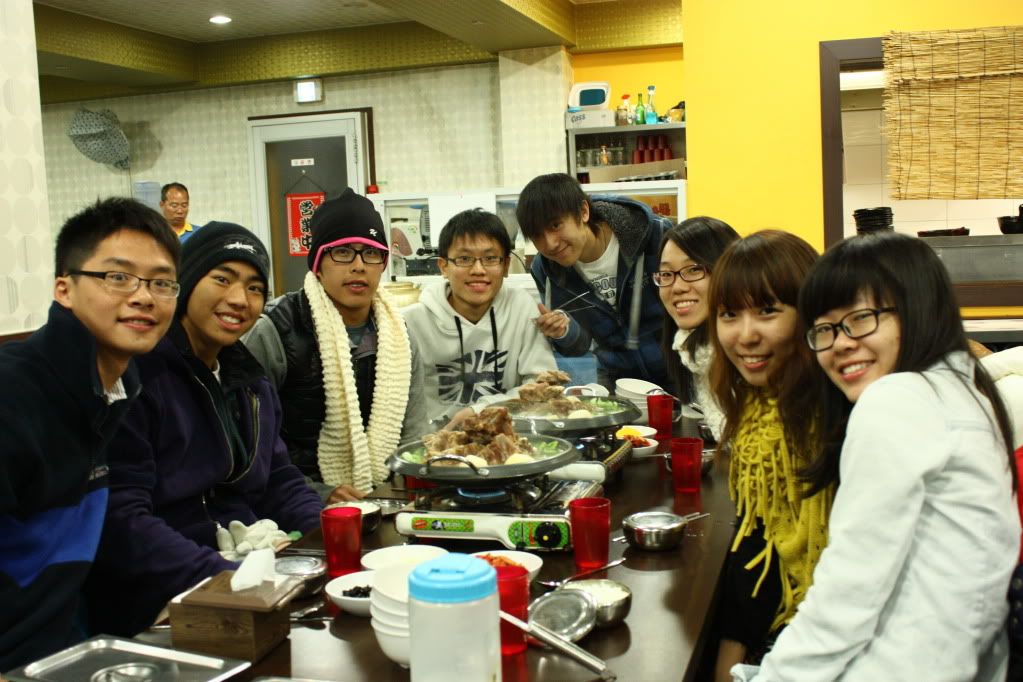 Looking at all of these pictures makes me wish that I could get these authentic Korean food in Hong Kong!
:(
So much for just the first day in Korea. Everyday we were being served with different Korean food and me being a food lover, definitely had the
time of my life
there!
:P
We're still young, why rush something that you can live without?