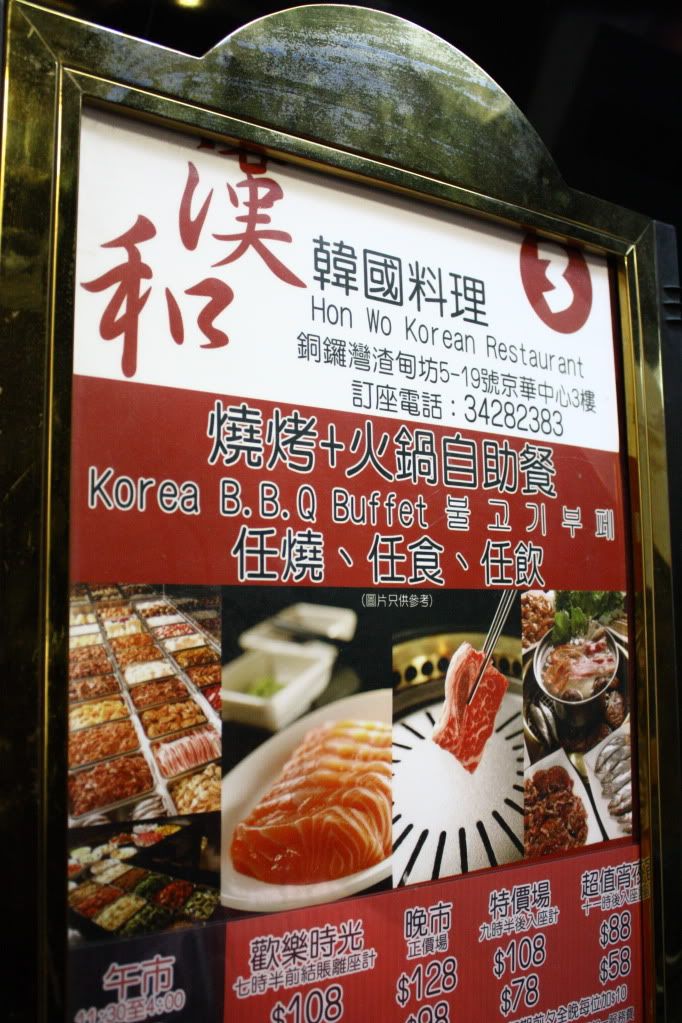 A night out with Ray and Jinny. The crowd there was insane and we couldn't make a booking before hand because they only accept bookings if you have 5 people or more.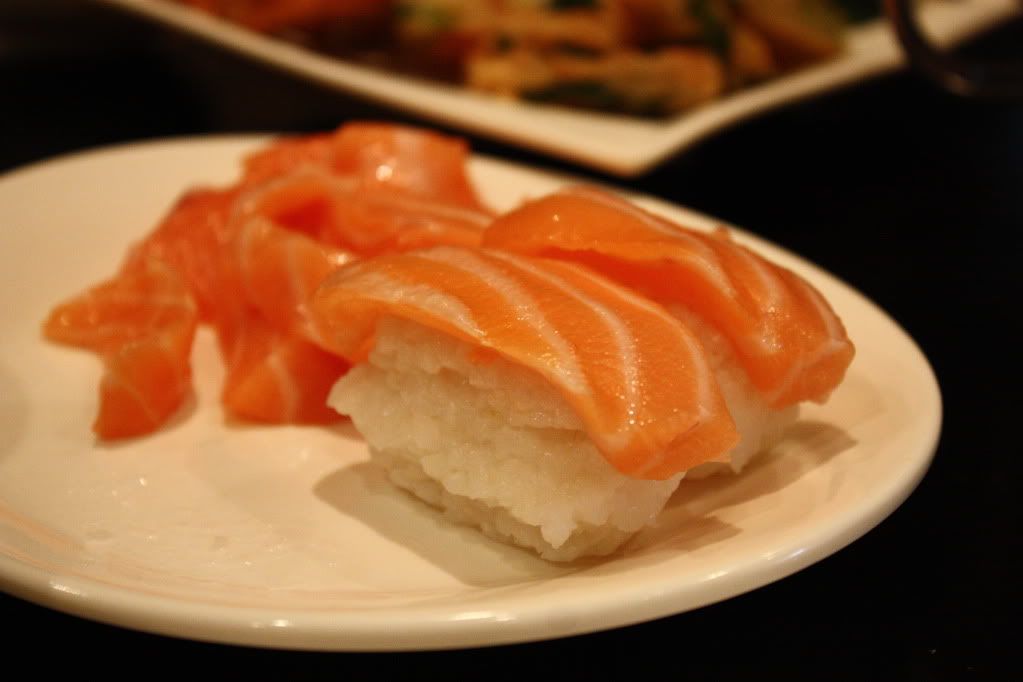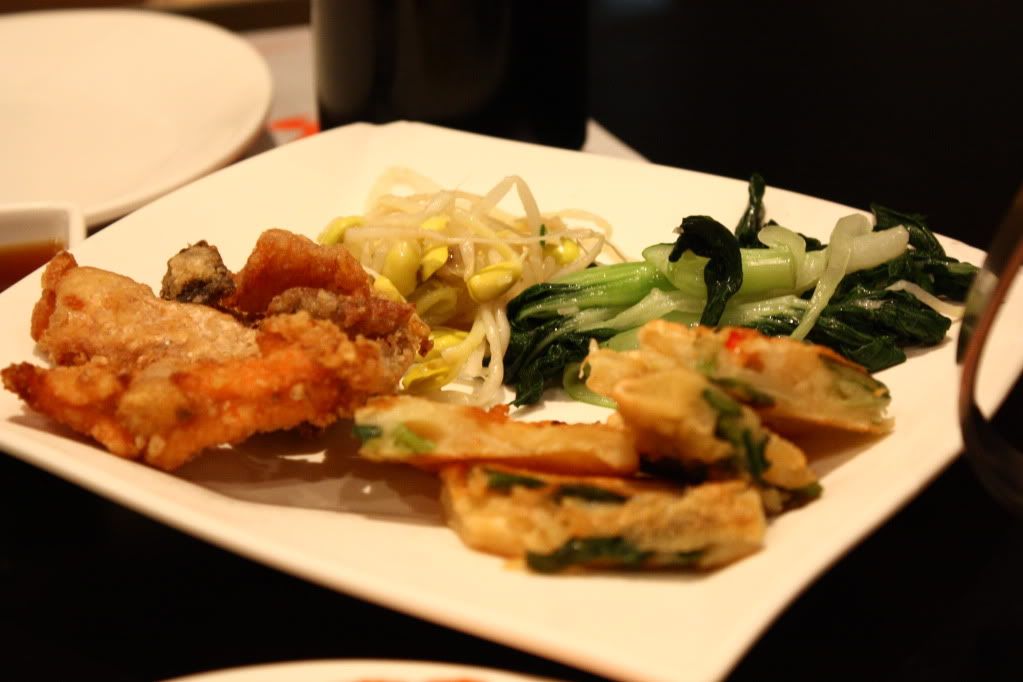 Some of the sides that they have in the buffet.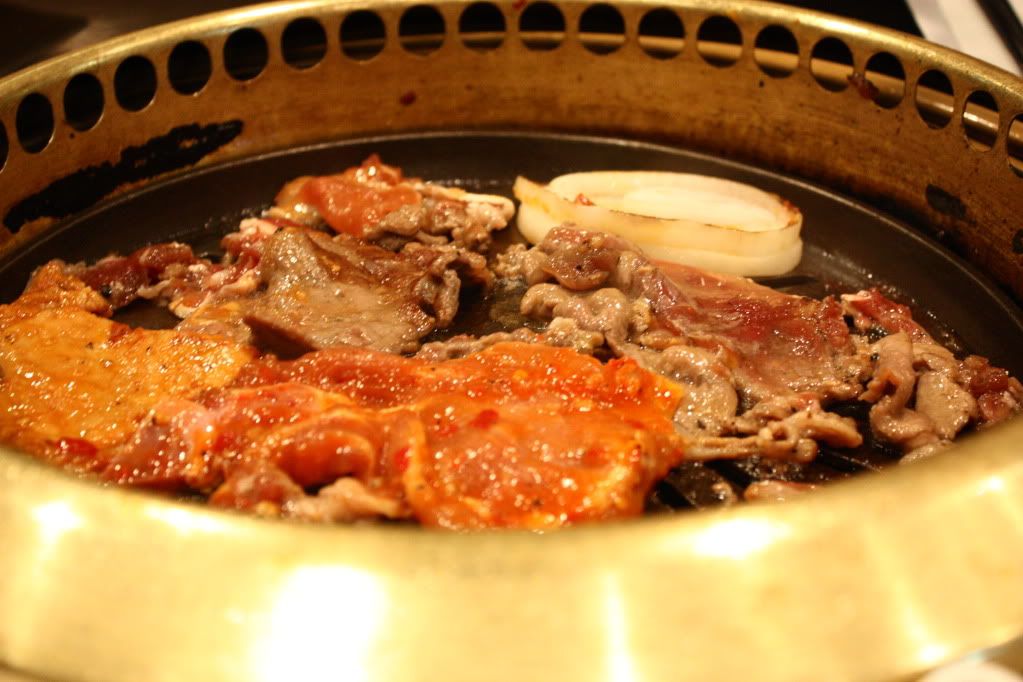 Since it was a Korean BBQ, the key rule was to have lots and lots of meat!
:)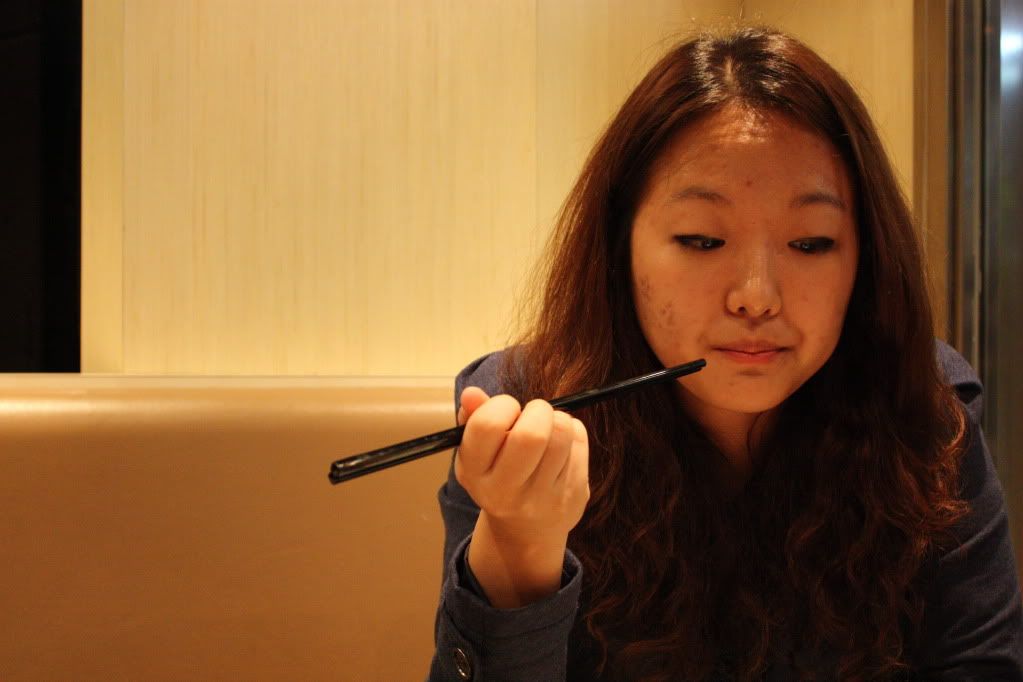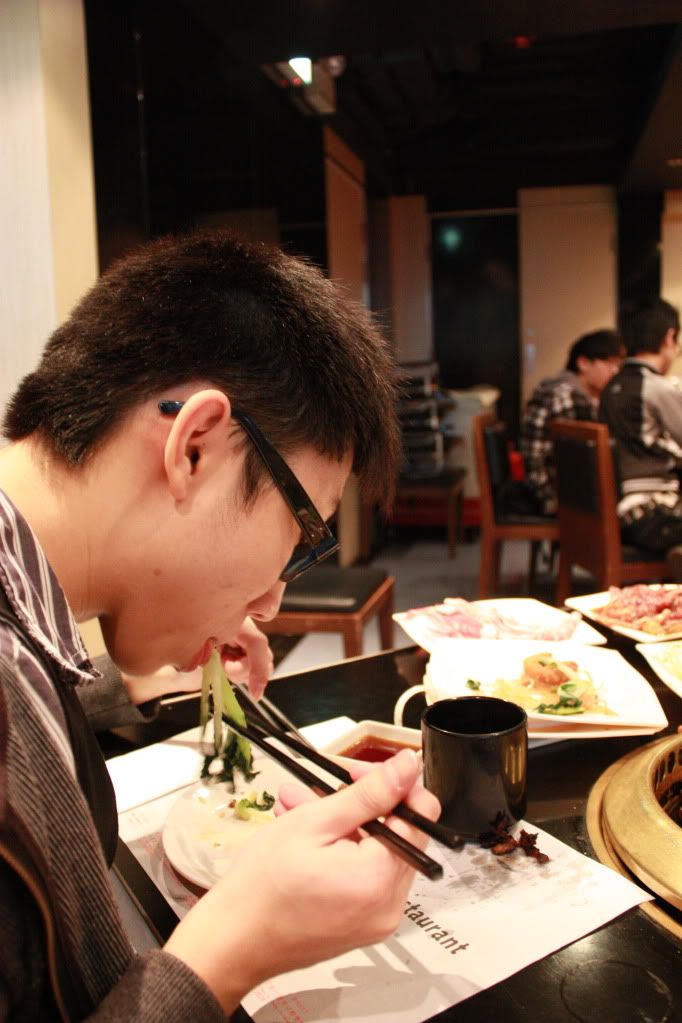 Both my
partners-in-crime
for the night.
The Korean BBQ was just
so-so
, definitely incomparable to those in Korea.
:(
To me, it was just like indoor BBQ, where you can see what you're eating is actually cooked. Not much of a Korea taste in it.
Ice cream and fruits to end the hefty meal. Tummy was so bloated after the meal! Although it was no authentic Korean meal, but it was definitely one of those good food that I've had.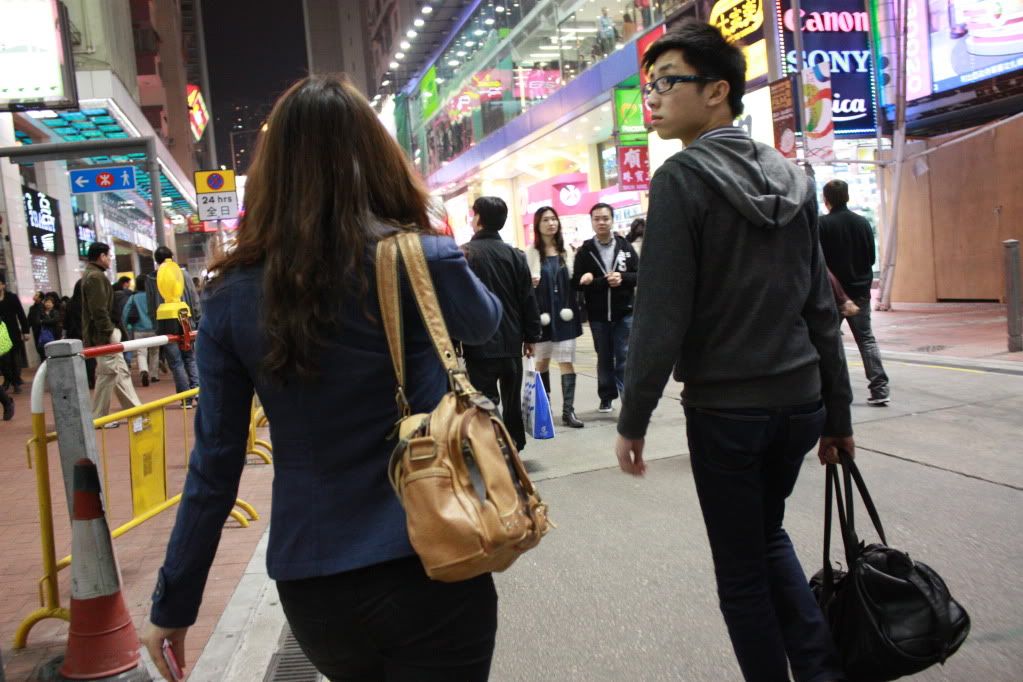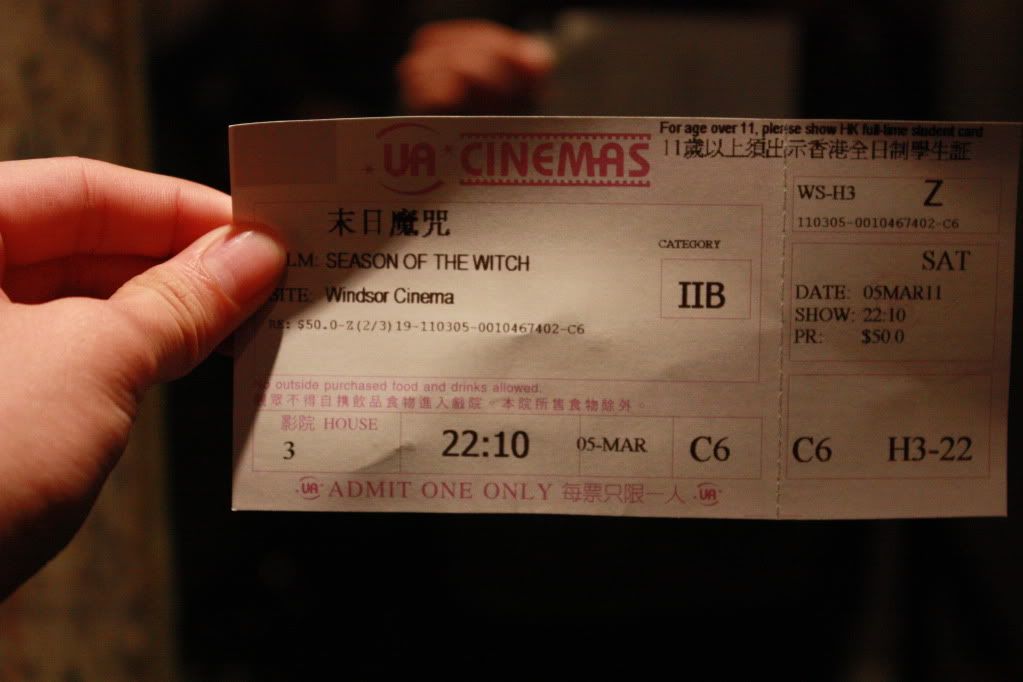 After the dinner, we walked over to another building in Causeway Bay to catch a movie, The Season of The Witch. This movie was screened back in Malaysia last year but I didn't get to watch it. I was having a good feeling about the movie since Nicolas Cage was starring in it.
I enjoyed my first cinema experience in Hong Kong. The seats and spacious and the row in between them are wide too. Hence you don't need to stand up for people to get to the next seat to you when the movie's going on.
:)
That's the way it should be.
Keep calm, move on.