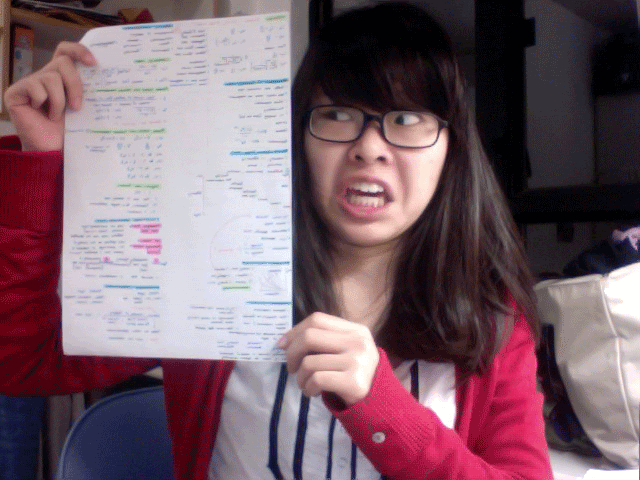 The
almighty
cheat sheet for my quiz just now. It didn't really help me in the quiz but anyway it's always better to have an insurance with you.
So far I've been good this week, two more days till my next quiz. I can't wait to get out
out
, like in the city centre. I know I just went out last weekend but you know, I just need some of those
own time
.
:)
It's time for me to get a new pair of glasses too, so that gives me the perfect reason to get out.
Just came back from
Chong So
dessert and also stuffed myself with Q Q rice.
:)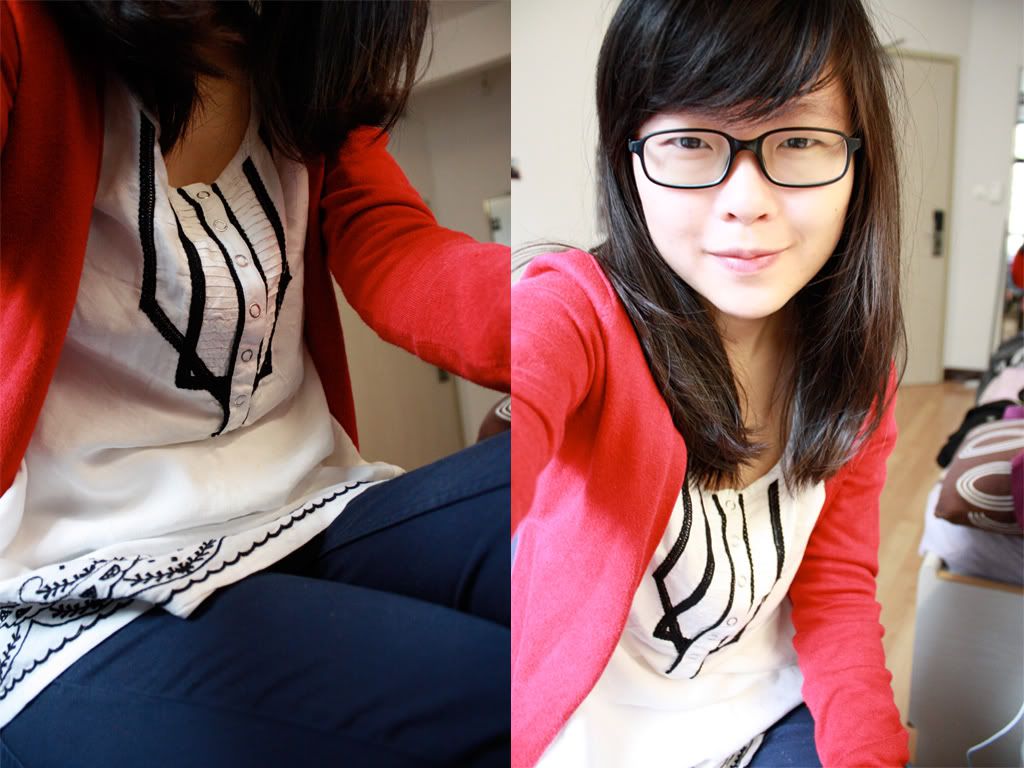 Top from H&M; Sweater from Mango; Trousers from H&M
Something which I haven't do in a long while, style shot.
:)
You'll be happy, eventually.