It's been some time since I've been able to just ditch my books, spend at least half an hour just to wait for the pictures to upload and update my blog. There's still tones of yummy food pictures in my iPhoto that I just can't wait to share. However, today I would like to update on what I've been up to for these two weeks.
First off, I brought those packed Yee Sang back to Hong Kong for my local friends to try. As this was also my first time trying out those packed ones, I would say that it tasted really artificial.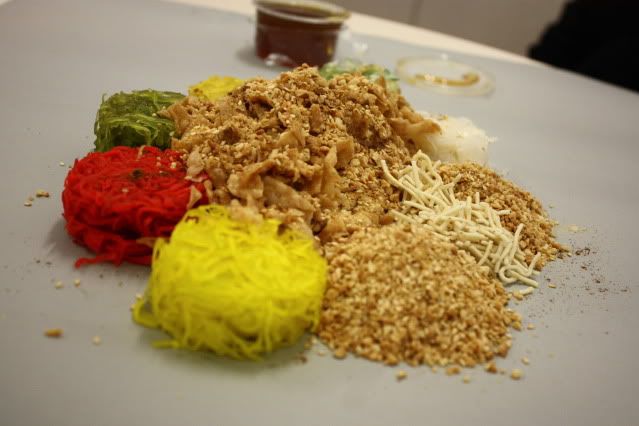 Some liked it while some didn't. To me, it made me feel
homey
. Part of me was also proud that I had the opportunity to share this Malaysian Chinese delicacy with my friends.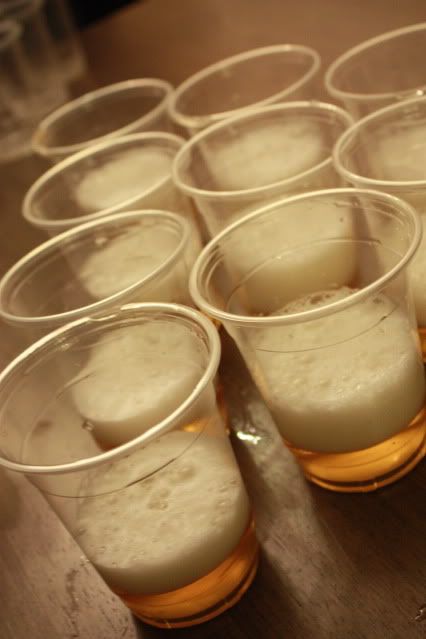 Two of my friends moved into their own apartment, just to be clear, not as a couple, since both of them are guys.
(:
Played beer pong and chilled.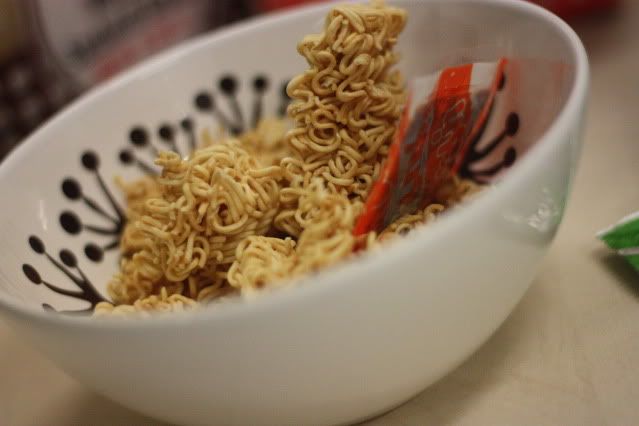 One of my friend, Yee Ching loves her noodles all crushed into big chunks before she pours hot water into it.
Had microwave food with the girls in my hall. Tom Yum flavour packet noodles and green curry chicken with bread.
*yums*
Despite only being here for 3 weeks, I've been visited twice. Once by my cousin and her fiancé, then came Ujin.
As usual brought all of them to my favourite place Mongkok. Ujin went to my favourite Char Chan Teng 2 nights in a row for the porridge and
zha liong
. For me it was 3 days in a row because the day before that I even had supper with my Ji Ho after Taylor Swift's concert.
So while waiting for Ujin the second night, I explored the places around Jordan MTR station. Amazingly I found Temple Street.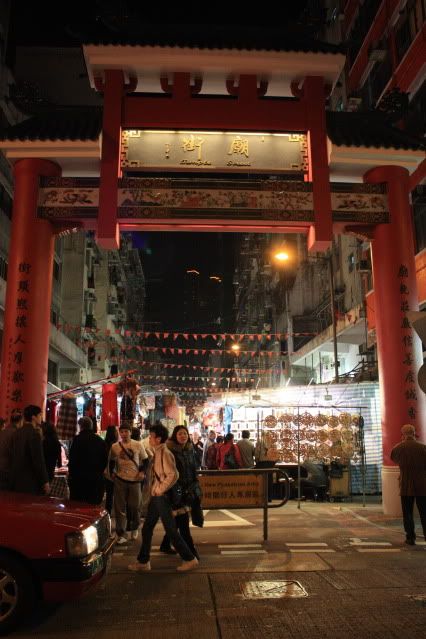 I never encourage my friends who come over to HK to step foot in the Ladies' Market. Temple Street on the other hand, I would gladly bring you there. There's more variety of souvenirs and less stalls which are selling the imitated designers' bags.
So here comes the highlight since I came back here, Taylor Swift Live in Hong Kong! Unfortunately I didn't dare to risk my DSLR being confiscated and hence only pictures from my iPhone were taken.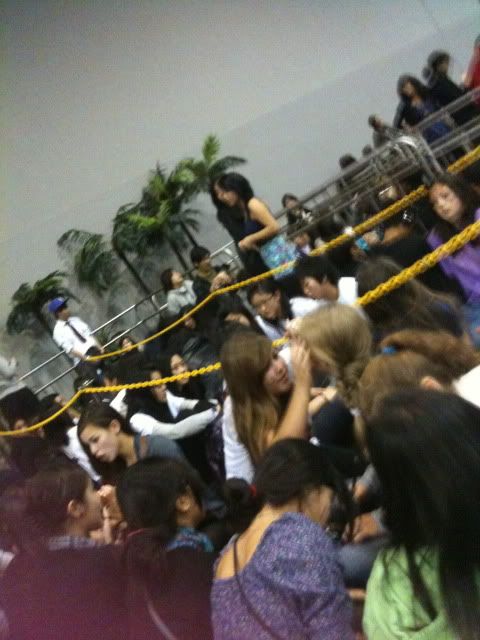 Queues were already formed by the time me and Ji Ho got there.
Best place to rip your wallet, this meal costs me $50.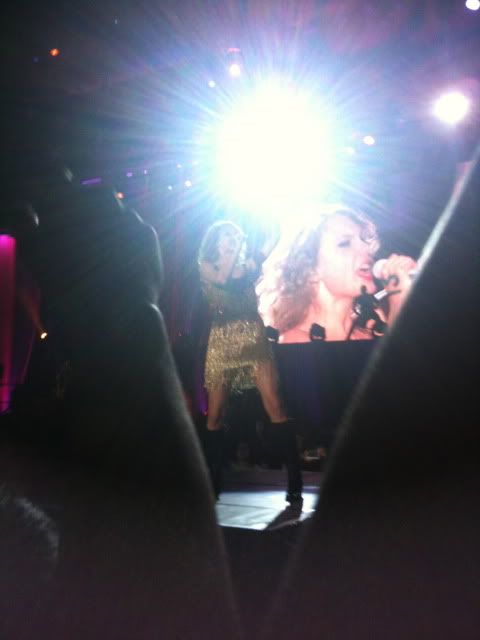 The best Taylor Swift picture that I have. To make this up, I'll share with you guys a video where you can see Taylor performing up close.
(:
The bass is slightly loud but nevermind it 'cause Taylor Swift was just pure awesome!
(:
Some stuffs I learnt from this concert since I was in the standing area.
1. If you're early, make sure your phone's charge so you can go online or at least bring something to read.
2. Pack light food and bring a bottle water. Def don't want to get rip off like me and you can just throw the bottle away when you're about to get in the venue.
3. Wear comfy shoes, so you can afford to jump and shout all night long!
Well, I guess that's all for my lengthy post. It's only the third week of the semester yet all the assignments and proposals are already piling up. Trying to make a habit to do my revisions as frequently as possible and that explains the lack of update.
To all those who've just settled down in overseas, have fun while beginning your new journey!
Never doubt your own instinct.