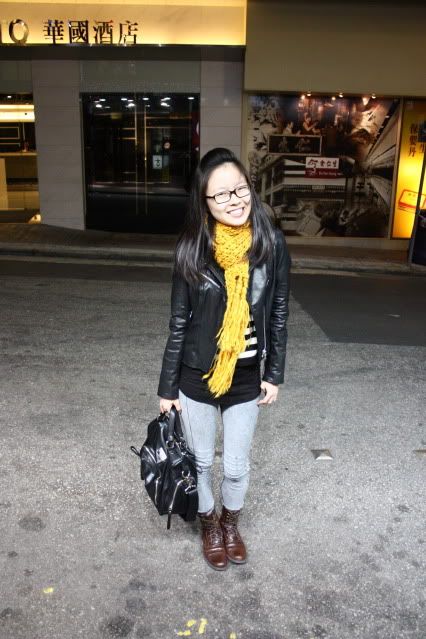 Head to toe from H&M except the leather jacket and bag; Leather Jacket from b+ab by Angelababy; Bag from Charles & Keith
This was taken during New Year's eve back in Hong Kong. I celebrated it with my coursemates in Tsim Sha Tsui, watched the fireworks on screen and got home way earlier than expected. It was a chilling night in a concept restaurant, Our Wonderland.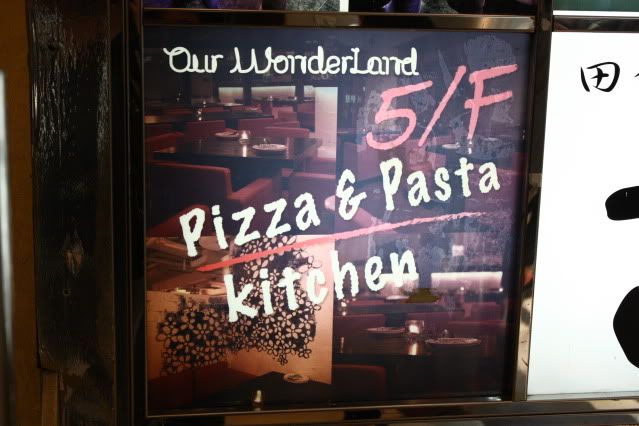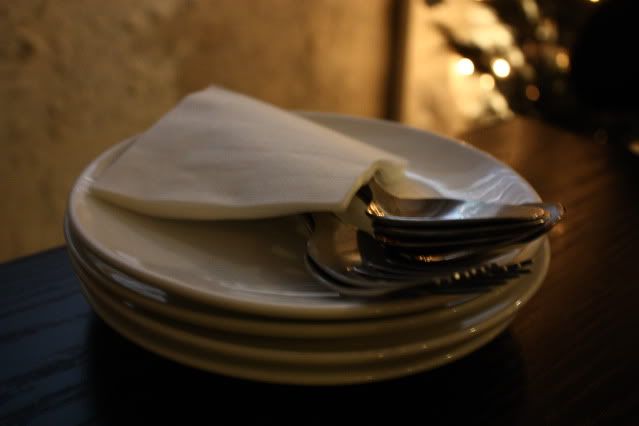 They were still using the X' mas set menu on the New Year's eve.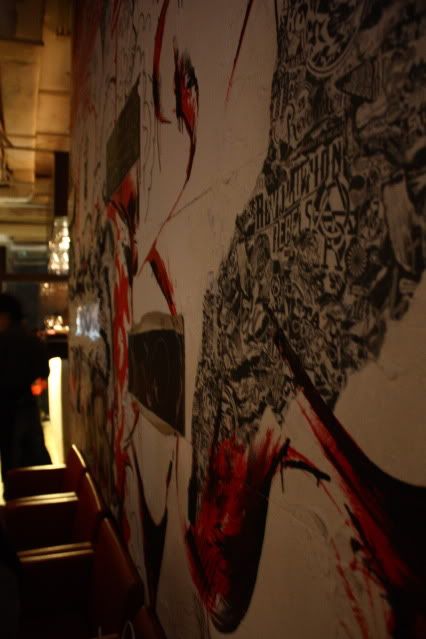 The mural in Our Wonderland. Interesting part is that they had the whole process of finishing the mural recorded and were played repeatedly on the other side of the wall.
Complimentary bread with olive oil & vinegar and also their own
truffle-somthing
as dips. The dip tasted heavenly awesome, apparently it is a recipe created by the owner of Our Wonderland.
:)
*thumbs up*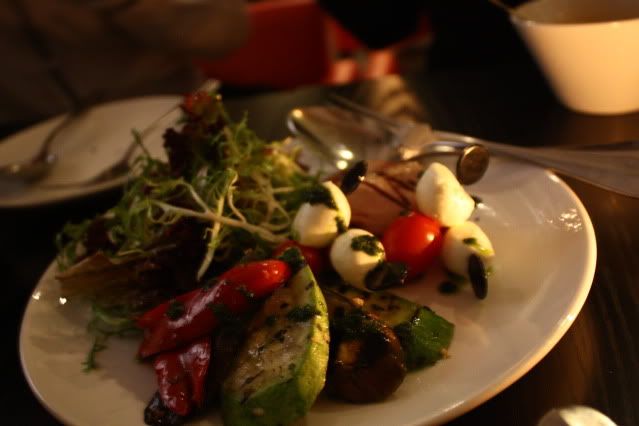 Imagine having a bowl of warm Bosch soup during winter. *ohh-la-la*
We also had risottos and pastas there. Food there was pretty awesome, definitely will drop by there again to take better pictures of their food.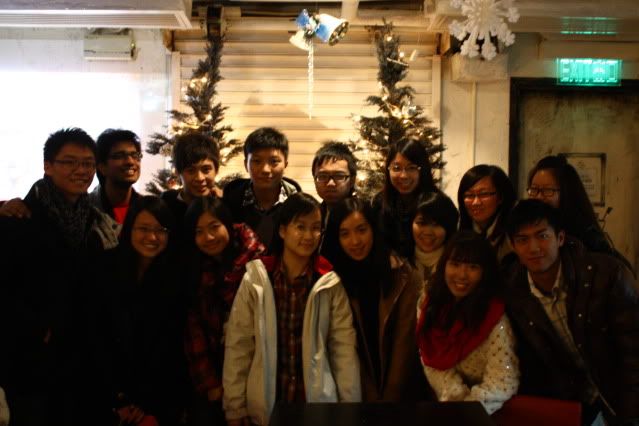 A group photos of those who attended. It's been a great experience going through my first semester with them.
:)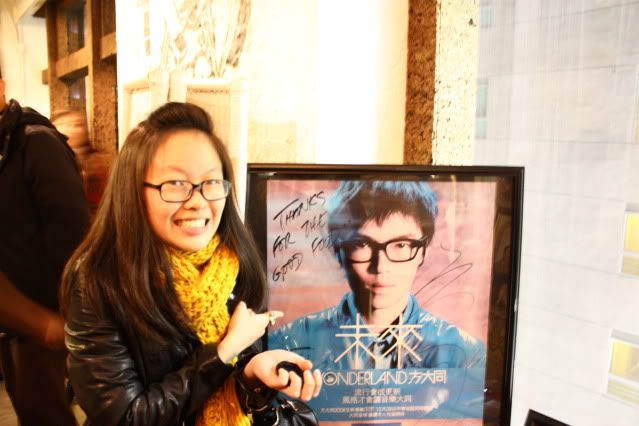 YAY! Even Khalil approves this restaurant!
:D
Restaurant's name: Our Wonderland
Address: 5/F, Tern plaza, 5 Cameron Road, Tsim Sha Tsui,Hong Kong
Phone number: (+852) 2312 2213
Facebook page:
Here
The restaurant closes at 12 and so instead of having our countdown there, we picked a spot in Knotsford and settled down there.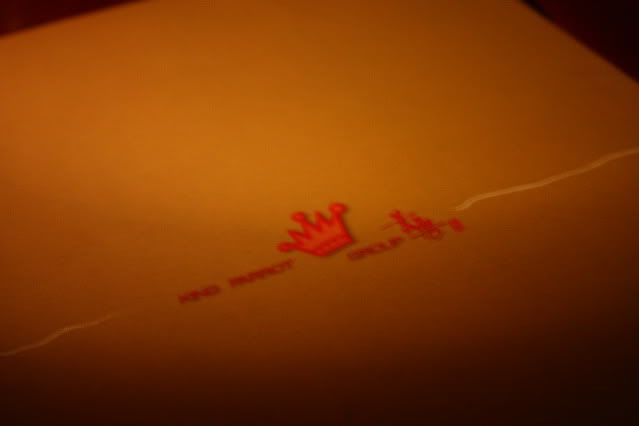 And when the clock striked 12.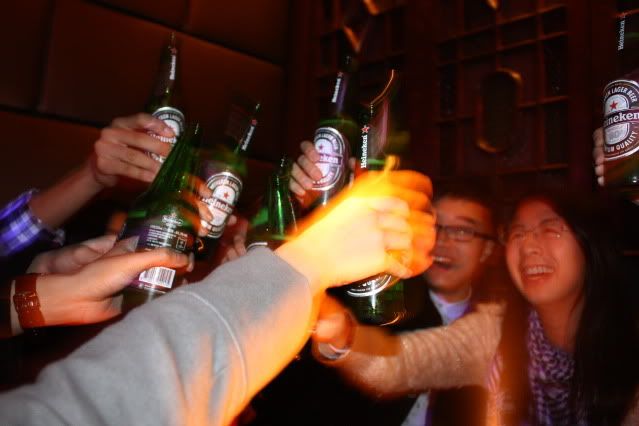 So this is my long overdue post on how I celebrated my first New Year's eve in Hong Kong.
there shouldn't be ground rules set by others in my own space.