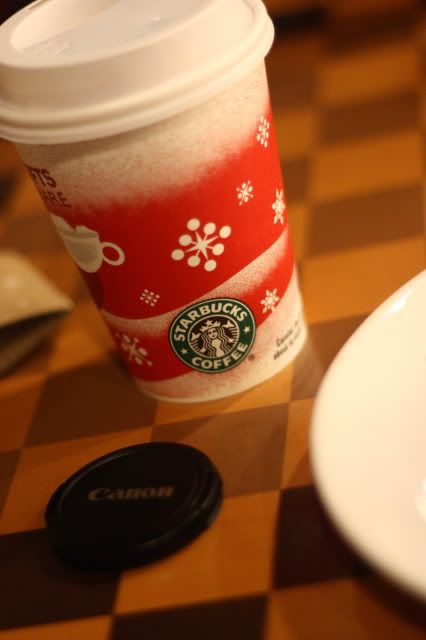 It was a Christmas well spent with my friends. So my Macau trip ended on the Christmas eve, having us rushing from the jetty in Tsim Sha Tsui back to my campus, which is in Clear Water Bay.
I booked a table in Pepperoni's way long time ago for that day. Everyone of us enjoyed the food, sadly I didn't bring my DSLR out that night as I had late night plans afterwards. Still,
*fingers cross*
I'll do a review on the restaurant soon!
I would say that luckily I did not spend my holidays in Hong Kong during these festive seasons. I didn't know that they actually put bars on the side on the roads to ensure a one-way flow of human traffic. It delays your time to reach from one place to another and you have to spend most of your time being squashed by the crowd.
So Haywood saw this froyo shop and told the police traffic to let us out of the crowd so that we could get in the shop. Smart move I would say, I discovered an awesome shop for frozen yoghurt and we saved ourselves from the killing crowd.
Countdown was done with my uni mates in Armani Bar. Lesson learnt, always drink outside before you enter Hong Kong's pub, bar or club, unless it's open bar. Freaking
kena
conned, the beer's price was jacked up like nobody's business.
Nonetheless, still enjoyed the night with
great
awesome companies!
:)
Sorry for the
very much
non-related pictures which I took from Starbucks.
:P
Disappointments come with expectations.