Continuing the previous
blog post
, let's have a look at our fourth stop for food in Macau.
Fourth Stop
: Wing Kee's Beef Offal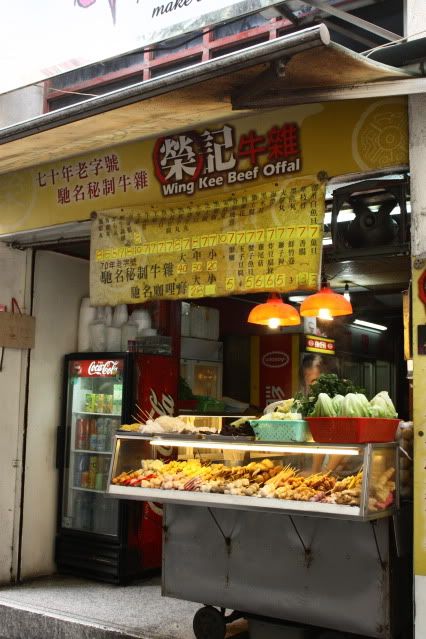 This shop is just a few steps away from the Come Buy Milk Tea shop and Poon Vai Kei. Their curry paste is really spicy, and when a Malaysian says it's spicy,
it is spicy
.
I'm not a big fan of their specialty, the beef offal and hence I opt for the curry fishballs.
$10 for this amount of fishballs, pretty worth it I would say. They do have varieties of other meatballs to be go with their own curry paste. Prices varies according to the amount and types of meat balls you order.
Fifth Stop
: Xiu Seong Hoi (Little Shanghai)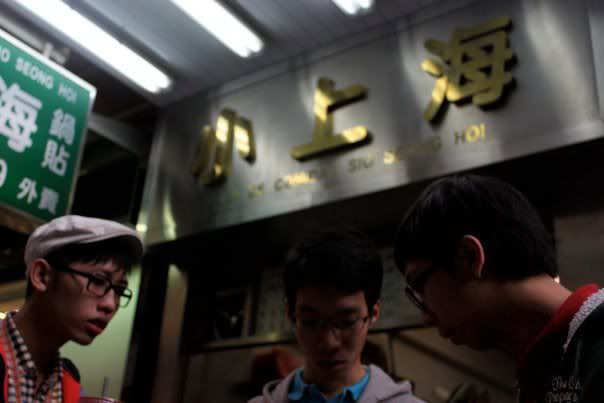 Taken by Kai Lee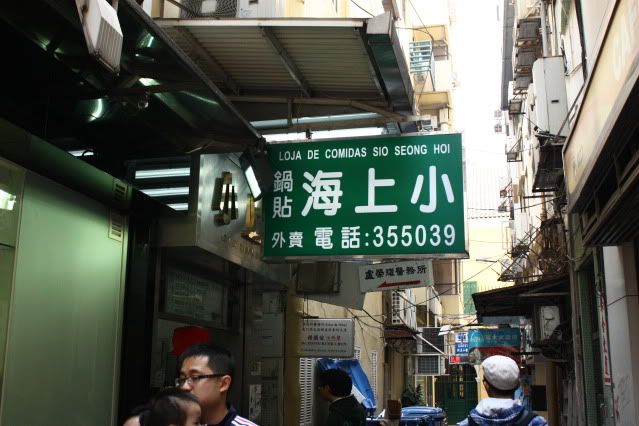 View from the main street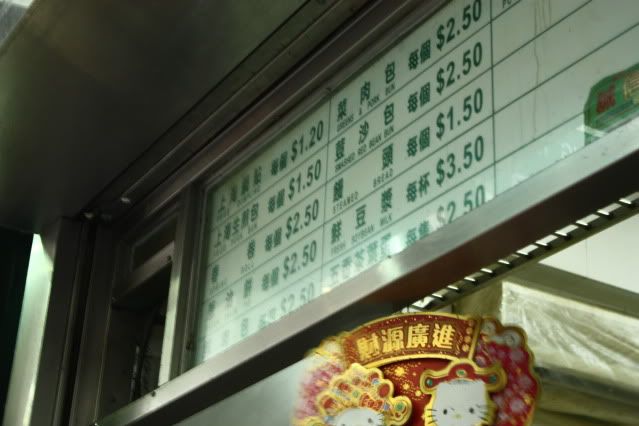 Now this shop is pretty hard to come about as it's actually located behind the main streets on the way to the Ruins of Church Facade. Well as for last resort, just call the phone number for delivery!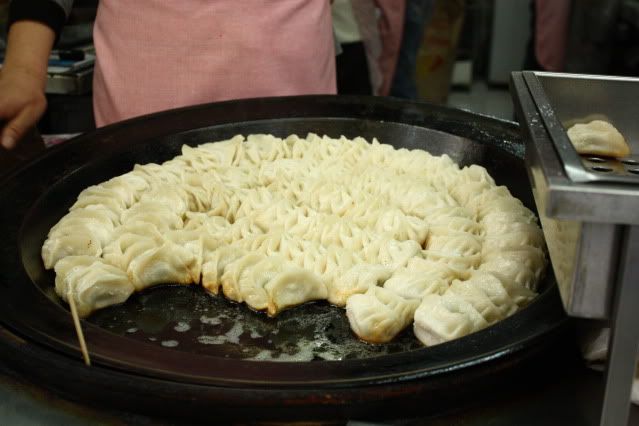 Wo Tip (Pot Stickers) $1.20 each
It was so good that we came back for more the next day! I bought 5 for myself as breakfast the second day I had it.
:)
And now blogging about it makes me miss it even more.
:(
Jin Pau (Fried Bun) $1.50 each
Not really my liking, as I prefer Wo Tip over this. It's worth a try though as both are famous Shanghai snacks!
:)
Sixth Stop
: Poon Weng Kee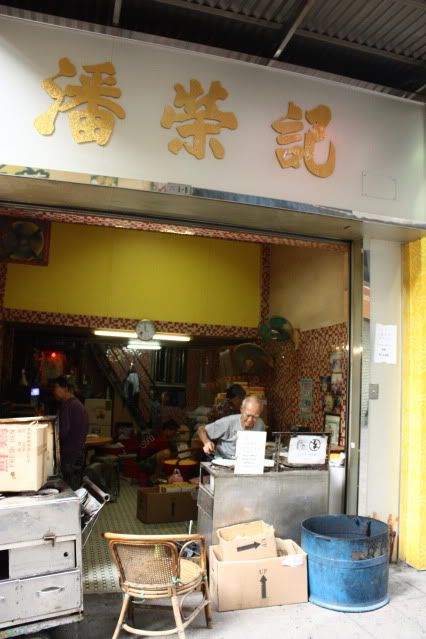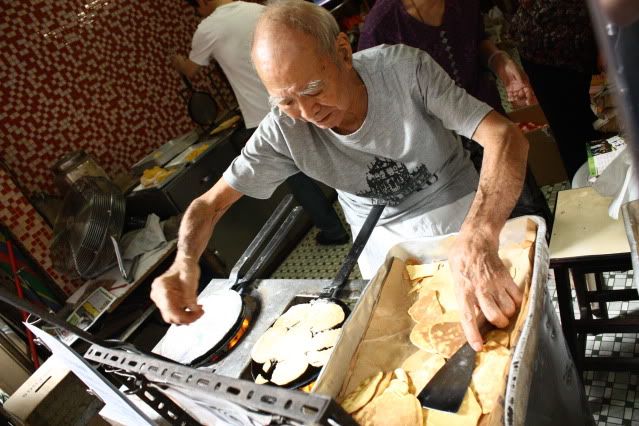 This shop has nothing to do with Poon Vai Kee, the bakery shop that I posted previously. Also this shop can be found on your way up to the Ruins of St. Paul's. Well, there's no way you can miss this shop as there's always a queue for it. Cookies here are sold out around 4pm. We didn't have the chance to try out the first time we were there and so we came back the next day to try our luck.
Poon Weng Kee opens at 12.30pm and the queue starts forming around that time too, so there's no hurry for you to reach there few hours earlier.
It's like butter cookies but what can I say, handmade cookies definitely taste better!
:)
One pack for only $10.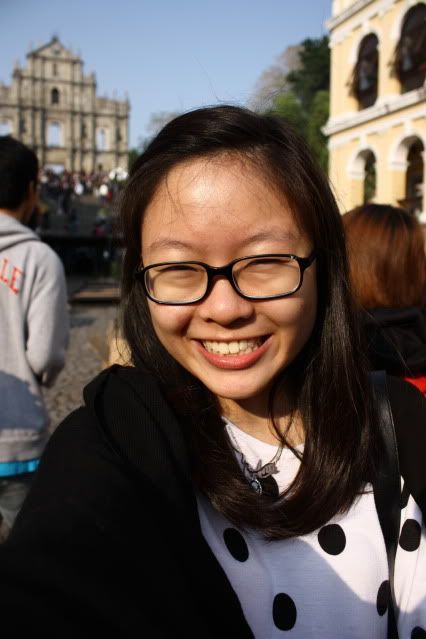 Here's me, after the munching and gobbling while finding our way to the ruins. So this basically marks the end for the blog posts of my trip in Macau. I actually misplaced my phone in Starbucks, Senado Square. Considering myself pretty lucky for finding it back.
:)
Thanks to the kind people in Macau!
Some heads up on the upcoming posts, christmas eve and more food reviews!
Try taking your life more seriously, as time passes while we messes it up.