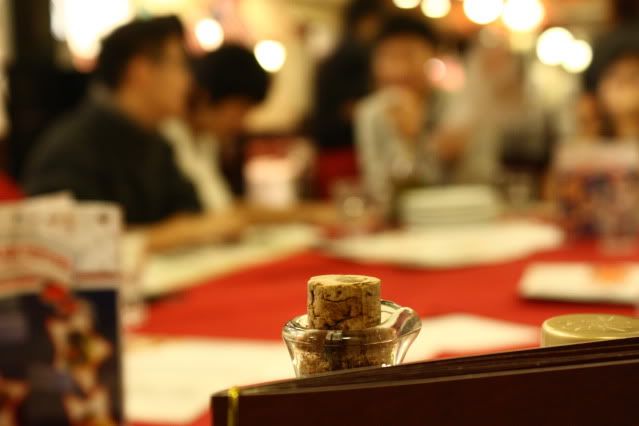 Another good food weeekend for me.
:)
Those who's been following me on
Twitter
would have know where I had my dinner at last night. Yep, Fat Angelo's it is. I googled up the location before heading there and realise they actually have restaurants in other countries as well.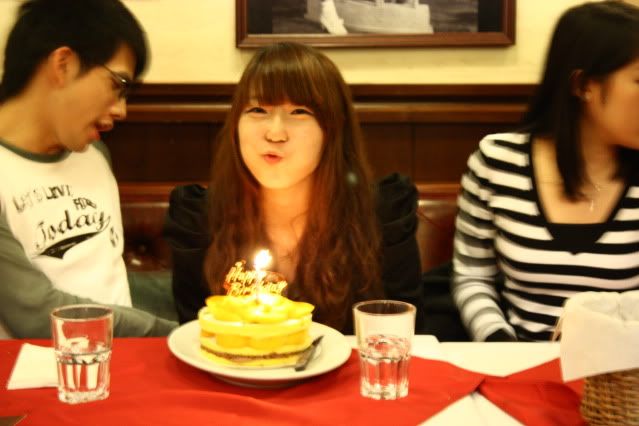 The birthday girl, Nikika. She's been a really nice friend from my course, jolly and definitely lovable!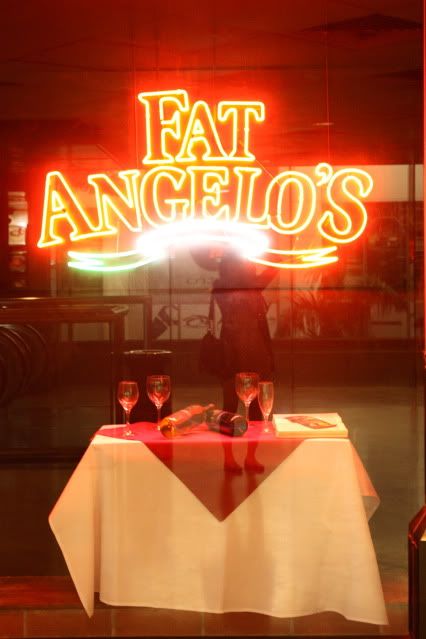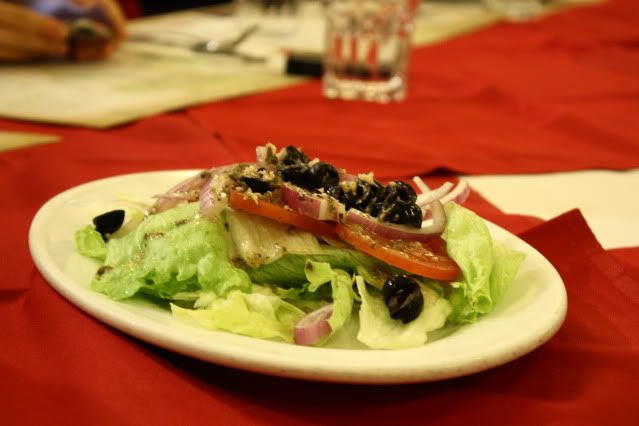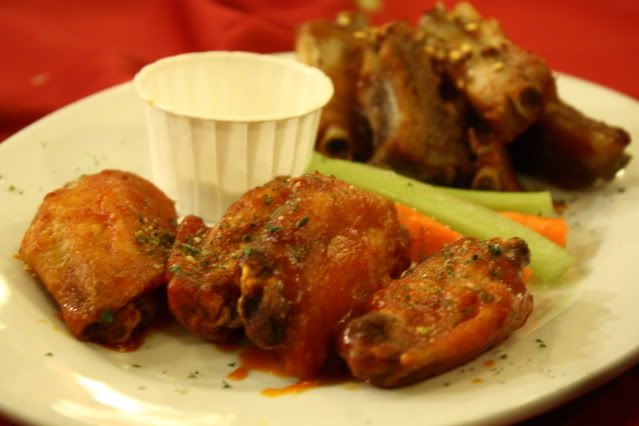 We went for the Fat Angelo's in Causeway Bay, got there by MTR and went for exit C. Then from the exit turn left, from the junction you'll see the sign at your 11 o'clock.
:)
Not much of food pictures were taken since everyone shared the food. So before I start taking pictures of it, my friends have already indulged themselves in the food. It's tad pricey if you were to order one main course for each person. For 13 people, we shared two pizzas, a risotto, a pasta and two starters. The bill came up to around $900. It's was alright when the amount was divided.
:)
By the way, they also serve complimentary salads and breads. Free refill for it too! Say YAY to the word FREE!
One of the epic picture which was taken
Shopping after a hefty meal is definitely a must when you're in HK. We went over to Sogo, which was only a walking distance and started hunting for winter wear. It's was super packed over there as Sogo's having their anniversary sale. I didn't really find any thing 'cause I didn't really know about the brands.
Tommy Hilfiger on the other hand, having their polos sold at only $190 per piece, which is less than RM100. Me being me, not much of a polo wearer, I manage to stop myself from getting it.
:)
I did find a jacket from there quite cute though, but it's tad expensive so I passed. Next Longchamp, they were having promotions on their Planete, but all the units were already sold out by the time I was there. And that's why I went home empty-handed.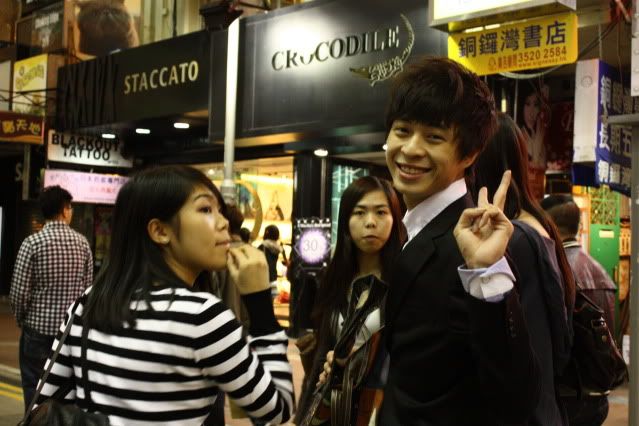 One of the smartest guy in HK
Well, to end such a relaxing night, how can we miss desserts? I saw this shop on the way to Sogo from Fat Angelo's and so I suggested to have Double-Skin Milk there. Trust me, it's awesome! Well the one I had in China was better but this was nice too! Definitely worth a stop if you're in Causeway Bay.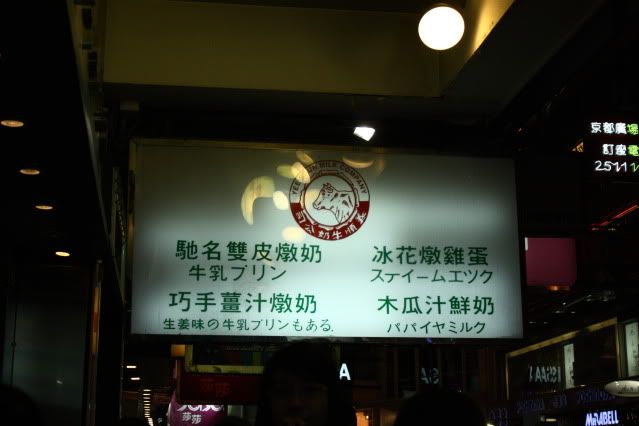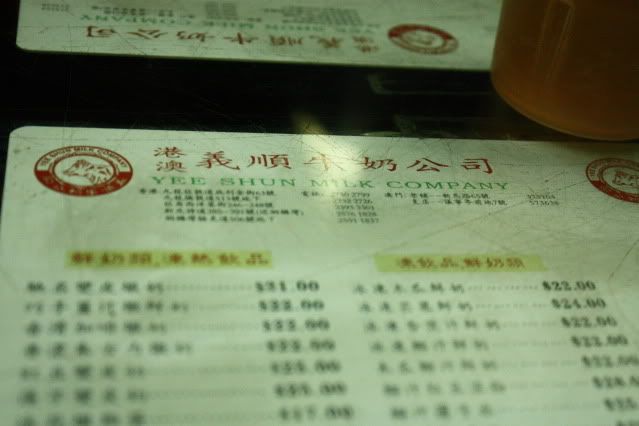 Yee Shun has branches around Hong Kong and also in Macao. They have all sorts of desserts which uses milk as their main ingredient. Prices for HK desserts were never cheap, for the famous double-skin milk it's $21.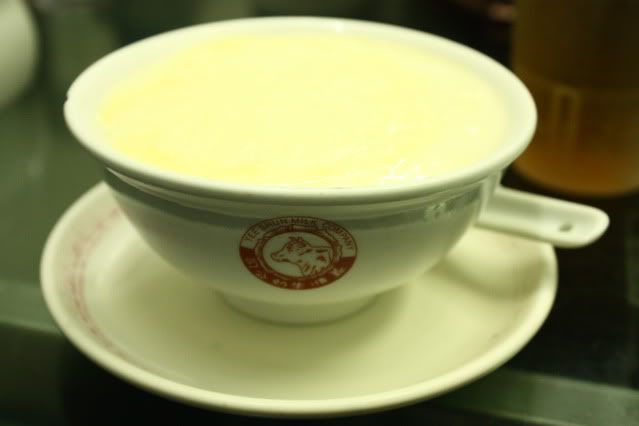 This weekends onwards, university life is going to be really hectic. My first quiz after mid terms is coming up this week. It's so stress to think that finals is in less than a month.
:(
AHHH, really wanna get through all this ASAP.
P/S: I've installed the older post and newer post link tab.
:)