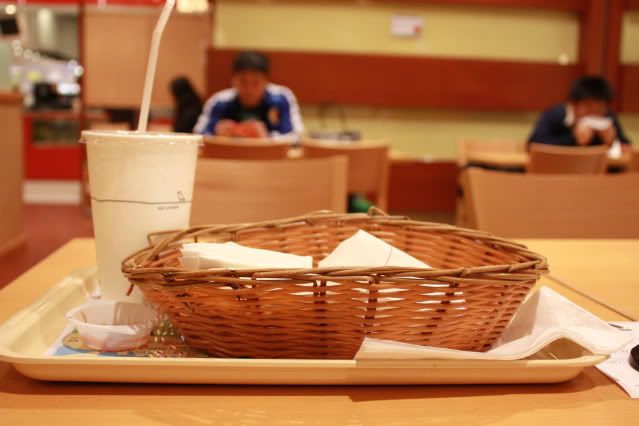 One of those days that I would prefer to have some of my own time.
:)
So yea, after I ended my classes, I hopped on the the mini bus and headed down to Hang Hao for MOS burger. I'm addicted to it, this is my second time having it in a week. Surprisingly I tried different burgers everytime I went there, well I tend to stick to my usual choices most of the time. Till now, I've already had 4 different types. Today I picked Teriyaki Chicken burger, it was soooooo OH-SUM!
:D
Well, I wasn't all alone there though. Coincidentally bumped into Rebecca and her friend there.
:)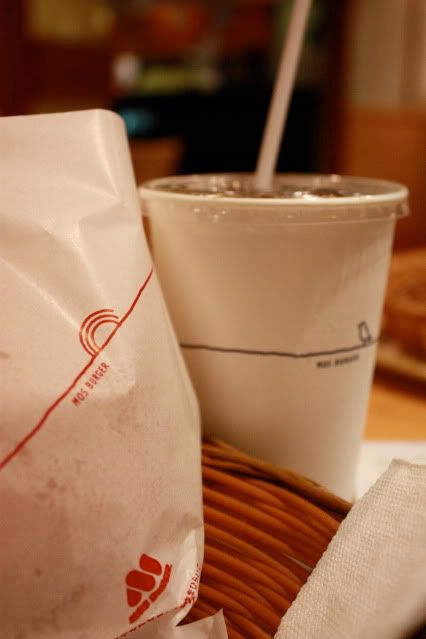 Burgers are healthy for me, it's one of the ways to make myself eat vegetables. Today my outfit was of a softer tone of colours, so not me but it's definitely a good change.
Weather's been getting kinda cold here. I just got myself a purple sweater from H&M after a night out with the girls yesterday. I wanna get another grey one though, but it ain't cheap so still thinking whether do I really need it.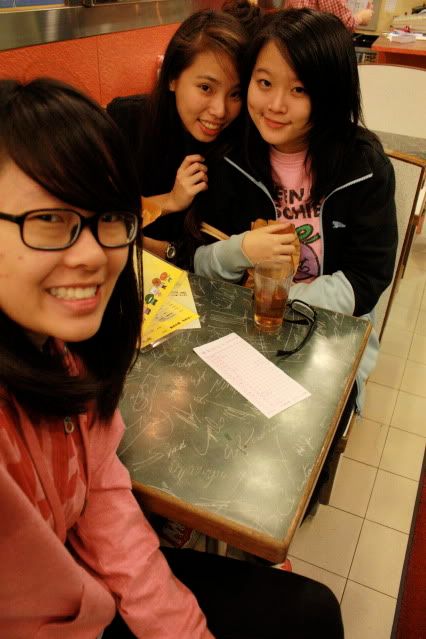 After the shopping in Tsim Sha Tsui, I suggested for some Char Chan Teng experience in Mongkok. I had
Zha Liong
again, it's a Hong Kong food where they use Chee Cheong Fun skin to wrap up the Yao Char Kuai, a bowl of heart-warming porridge and soya bean drink.
Two nights ago, I had my first friend to visit me in Hong Kong. Thanks to
Huan
, I finally had a proper Mandarin conversation after such a long time. Makes me feel like I'm back in Malaysia, definitely worth skipping a night of revision just to catch up with a Malaysian.
:)
Love the way how there isn't awkward silence between us.
♥