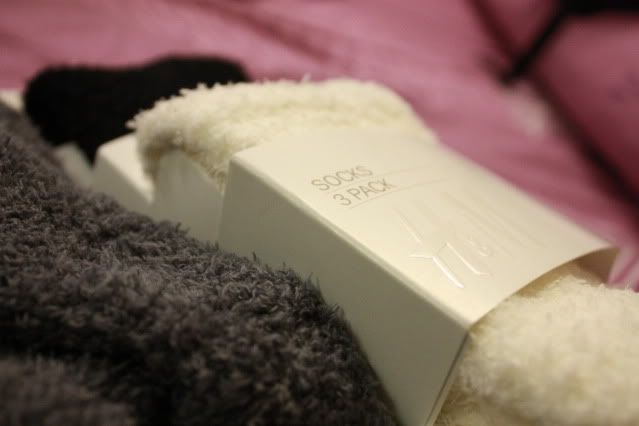 I'm sick and that sucks.
:(
That's the fluffeh socks that I mentioned on my tweet recently.
:D
Today's weather was really nice, I went out for lunch in Hang Hao alone as I needed porridge instead of the fried food at the cafe or the oily food down in the other cafeterias. So again, I took the mini bus, sun shone on my skin and I felt great! Hahaha! That's how easily satisfied I am sometimes.
Mid terms are gonna end in 2 days time. Then we party this weekend people.
:)
Been saying no to my friends' invitation for the past 3 weeks and missing out the Halloween party. It's good though as long as there're friends to be with, what celebrations or events doesn't really bother me.
Just can't wait for these 2 days to pass by soon. V.C's not coming over here so soon neways, just hoping he'll keep his promise.
*fingers cross*
:)
scold you for no reason, i like
♥