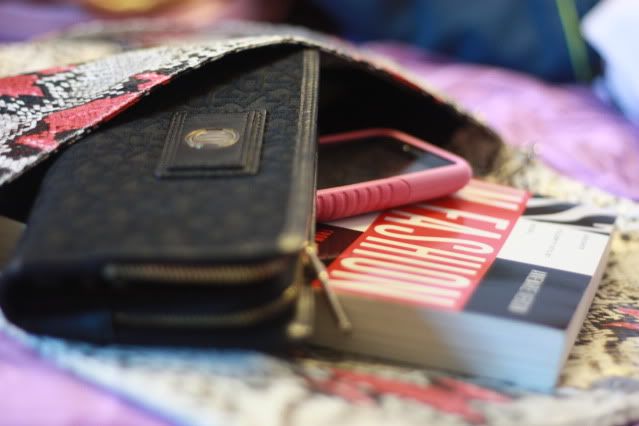 I'm done with my first quiz, I think I kinda screw it up. Geez! After a whole week of facing the unfriendly Biochem notes, I did some reading on something else which interests me today.
Having a major migraine right now, guess I'm totally energy-drained. I slept at 4am yesterday after finishing the notes, even had a chat with Benj who's almost 10,000 km away from where I am now. Sigh, I never thought that this would actually hit me, I miss home and my friends.
After the quiz, I got my HKID and headed to APM mall again for a karaoke session with my course mates. All in all, it was great experience and the locals here are really fun. The food in Neway was awesome, so much more better than the food which are served in the karaoke place back in Malaysia. Charges are roughly the same, $60 for a meal and one non-alcoholic drink.
Now, look at the picture and you'll know why I say the locals are fun.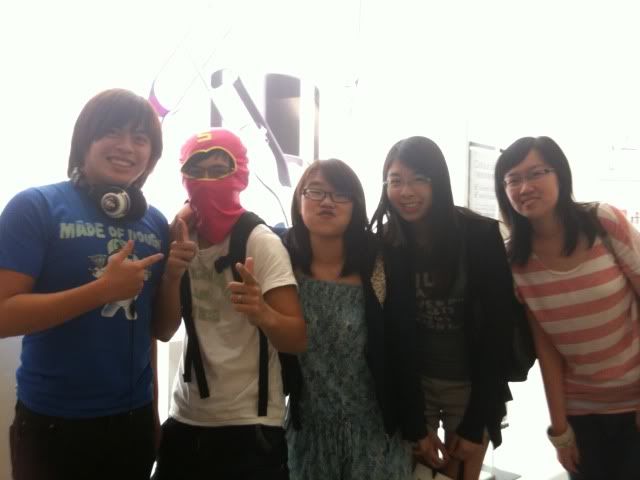 From left to right; Xiang Hui, Anson, Cat, Michelle and Sherwin
Anson was walking in the mall with that pink thingy 'cause he lost the game. Now, how crazy is that!? Well, not all of them are local actually, Xiang Hui comes from the same kampung (hometown) as me, just that he's been living in HK all the while.
By the way, style shot from the weekend.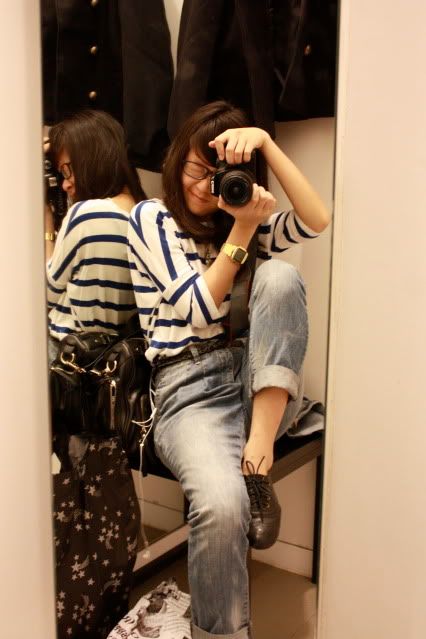 Top: H&M
Jeans: Mango
Oxford shoes: Vincci Accessories
Belt: Cotton On
Watch: Casio
Bag: Charles and Keith
Yep, it's been sometimes since I posted one. I've been wearing the same H&M top over and over again at least once almost every week.
:)
Thanks pa, I've learnt my lesson.