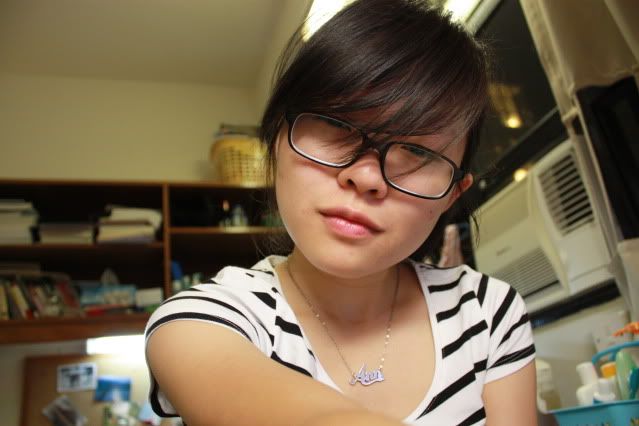 So today could have just been the one of the bad days since I came to UST but a video and a picture totally saved my life. Starting off with receiving an e-mail by the business school informing that the Ohio study trip has been cancelled since there weren't many applicants. Then only after the cancellation I know that Mr Loh, one of the hardcore supporter of
Uncle Seng
is actually in Ohio State University. Seriously, damn
potong steam
! I would really like to meet a friend of mine in a total different setting, that would definitely be fun. But anyhoo, that can't happen for now I guess.
:(
Like what
Jolyn
mentioned on Twitter,
yao yuen mou fun
.
Then the results for the biochemistry was also released, to my dismay I hit the bloody mean mark. I kinda feel bad 'cause I know didn't really put much effort in it. Well, no point crying over a spilt milk aye. So I'm just gonna be a total nerd from now onwards to punish myself.
:P
The video uploaded was found on MySpace and I can't get the html to post it up here and so you guys will need to click
here
. Trust me, it's definitely worth exercising your finger.
:D
Then, it was this picture that
Jade
posted on Facebook made me laughed out while I was Skype-ing with Kai Bin.
The tumblr nail art blog that's shared by both of them is called
Chibi Nails
. Sorry girls, I just had to post this up, it definitely made my day.
Another one which I found on Tumblr yesterday was this, the face in the last box is so EPIC.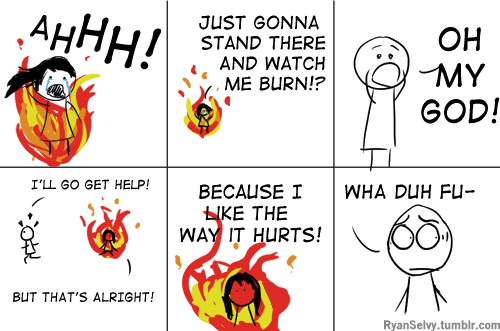 I can so imagine someone giving me that expression the next time I sing this hit song to them again. :D
I only take what I deserve, nothing more than that
.