Just a little something I did while I was in North Shore last Friday. Took two days off before the finals to actually tour around O'ahu.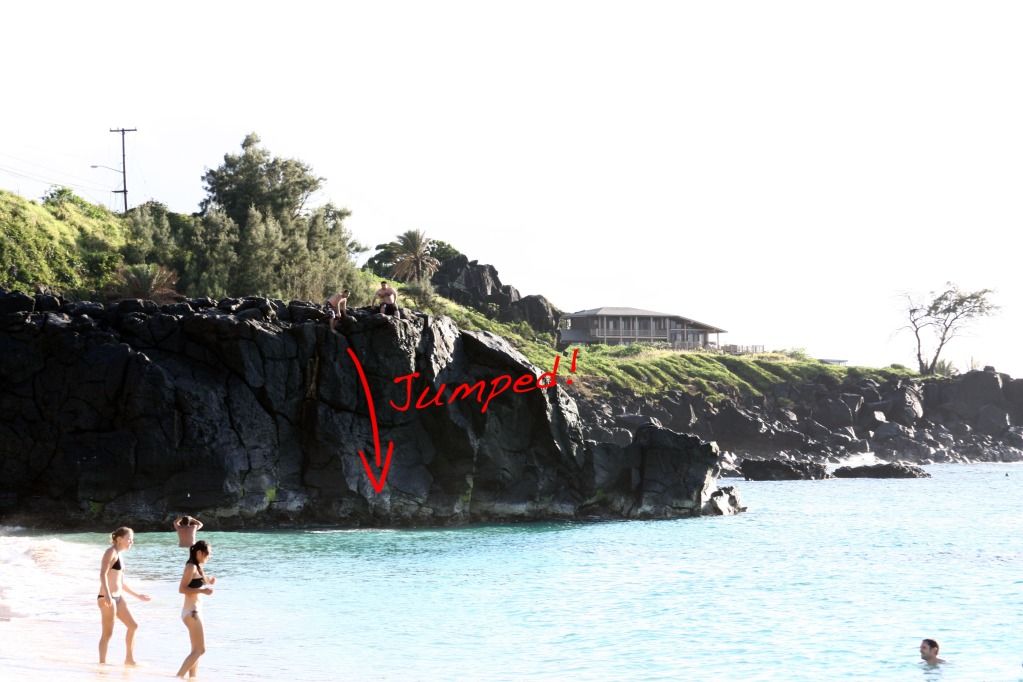 Look mom! I wasn't the only one jumping okay. I have to admit I took quite some time to prepare myself to jump off the cliff. Honestly there wasn't much to worry about because the sea water was so clear and you could actually see the sand underneath. Just had a little problem dealing with my wobbly legs. HAHA!
When I hit the water, it felt like my ass got spanked real hard. Nonetheless, the experience of cliff jumping was just epic!
Really short post to brag about it, *
pats back
* Off for my first finals, wish me luck!