Although I do love food and fashion blogging but
MEHHH
, I've temporarily lost my passion in doing it. Just
temporarily
, I promise to share my love for food and fashion once my feet touch down in Hong Kong.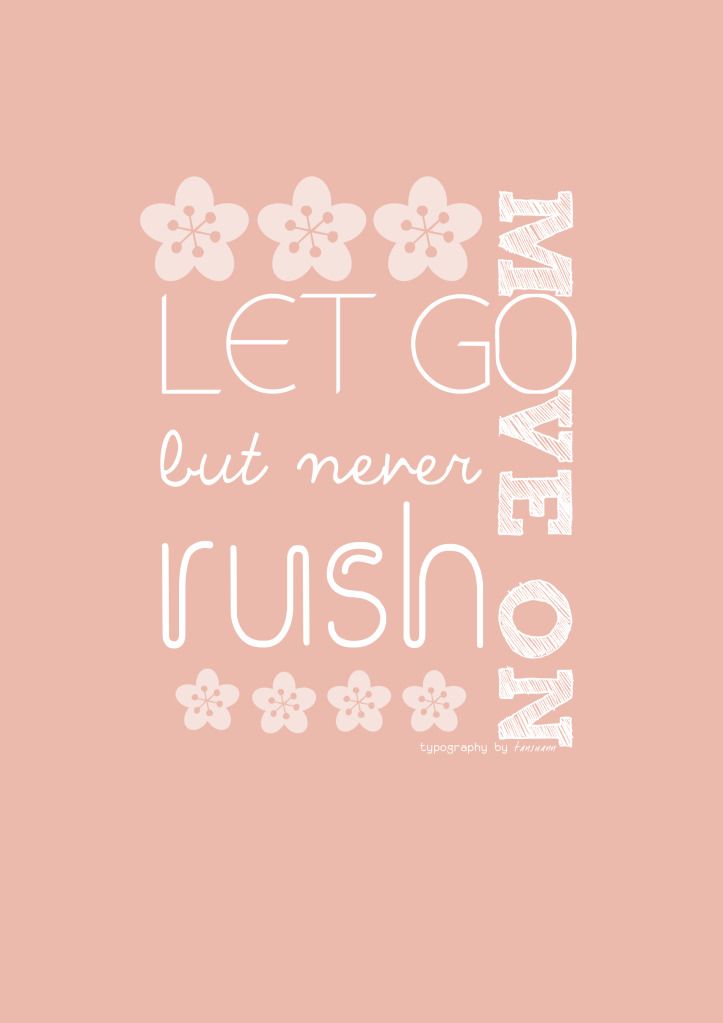 An amateur typography I did today for myself. Let go, move on, but never rush - an excerpt I found on Tumblr. Anyhoo, I've learning some basic HTML editing and photoshop since I started blogging and Friendster, yes definitely a long time ago. So this summer I've decided to step up my game and will be attending summer school in Parsons The New School for Design for Graphic Design. Did I mention I'll be turning 21 in New York too!?
So my plans for this summer July is basically set, June hopefully I can get a summer job and as for August, I might bum around HK. Oh, should find time to go back Malaysia too.