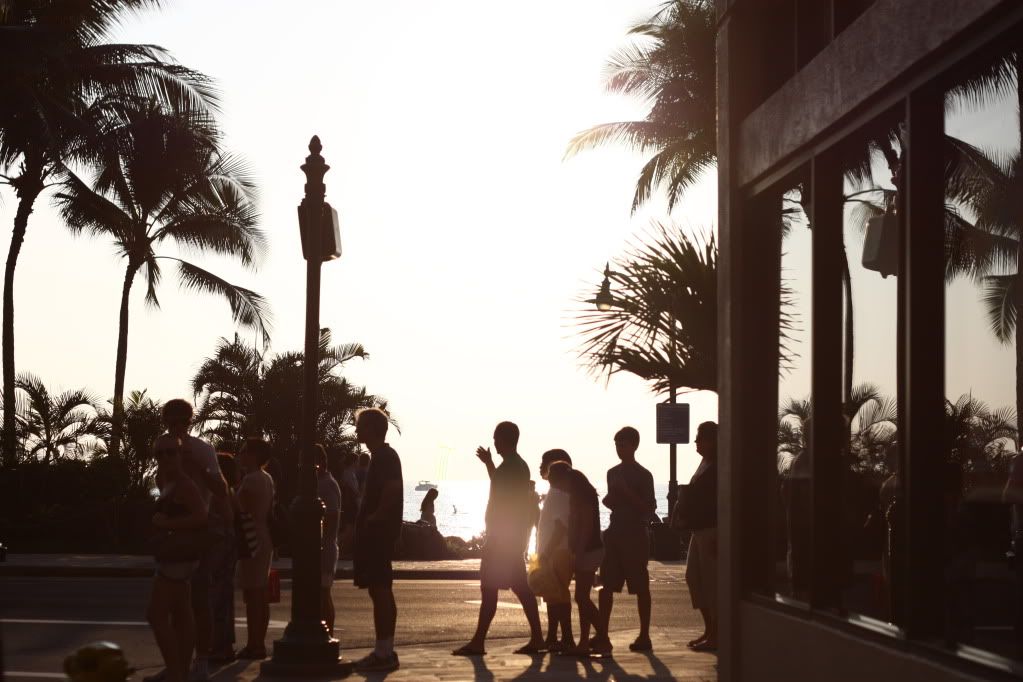 So here I am, almost 7000 miles away from home (
yes, I Googled it
) but a small part inside of me still refuse to believe the fact that I'm already in Hawaii. Well, that was right until I hit the Waikiki beach yesterday with Christine, another exchange from Hong Kong.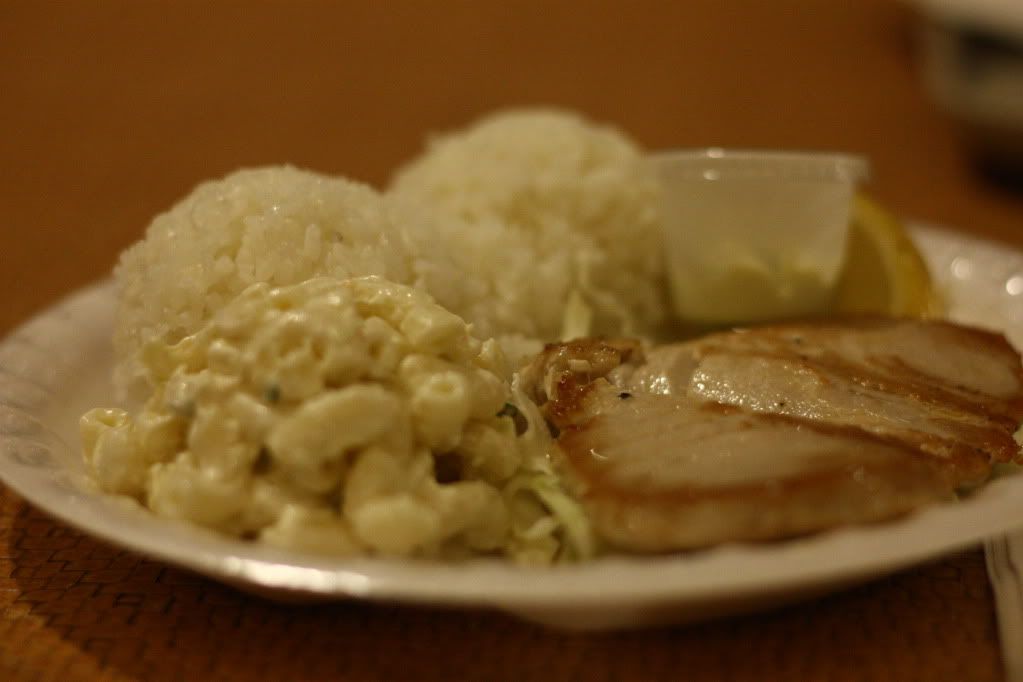 My first Hawaiian meal, Ahi Steak Plate. Basically it's a tuna steak with sauce that tastes like mild wasabi. Not too bad but it's a little bit plain for me, I need something spiceyyhh!
Going to step foot in the campus later because holidays is finally over for the grown ups and I finally get to settle tedious admin stuff before I get to sign up for the courses.