3 papers down, 1 last one happening on this Tuesday. That didn't stop us girls from having a great time around Central last night. Again, I picked a place for good food and Michelle braved herself, drove all the way to Sheung Wan with Ronny's direction. Well, we got a bit lost *ahem* before reaching the place. As I will always say, with the iPhone's map application in hand, you'll never get lost in Hong Kong. That's my surviving motto in this city.
I've read so much good reviews on
Yardbird
and I was glad that the food did not disappoint me. I would consider it under the fusion category, a Yakitori shop but with a NYC ambience surrounding it.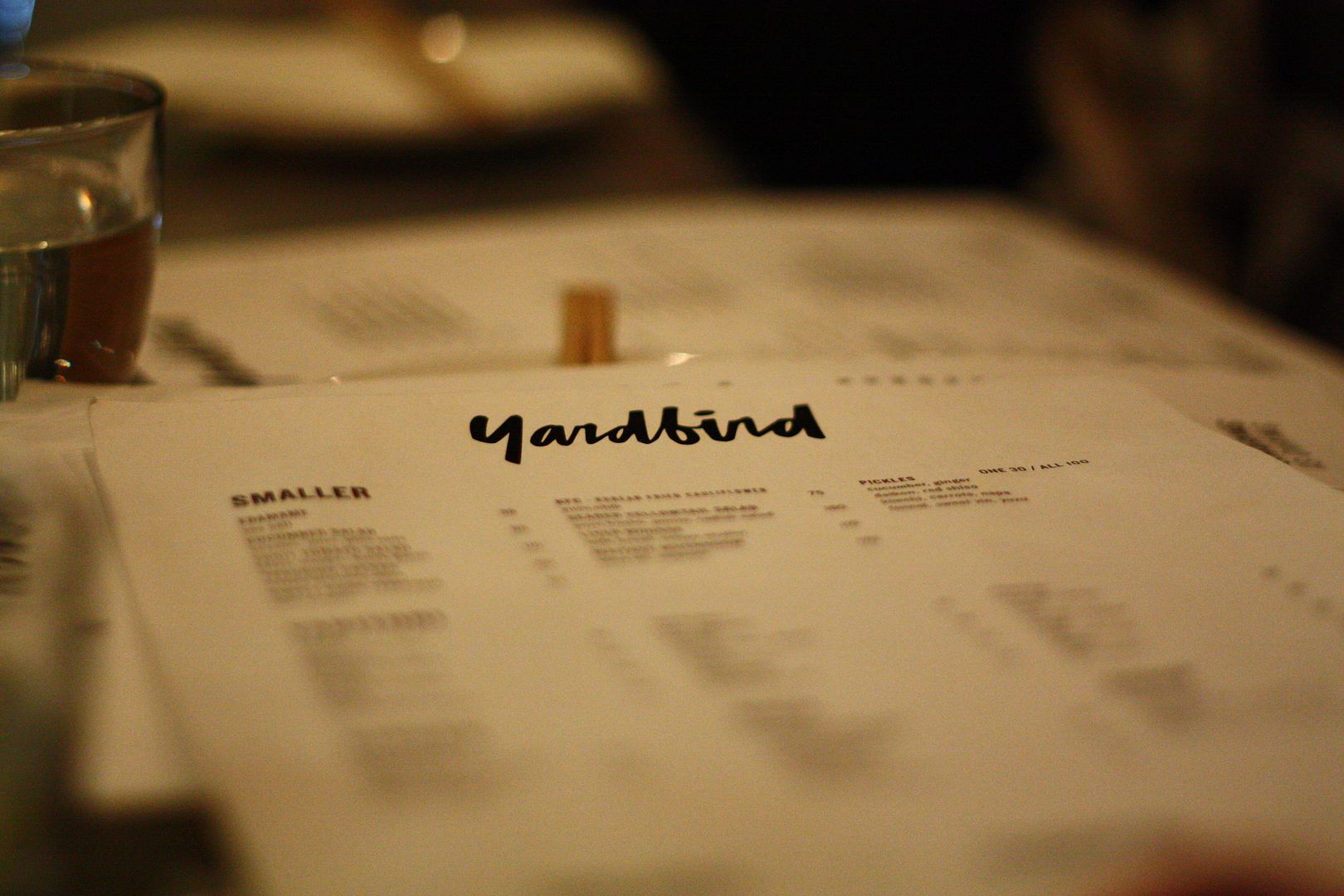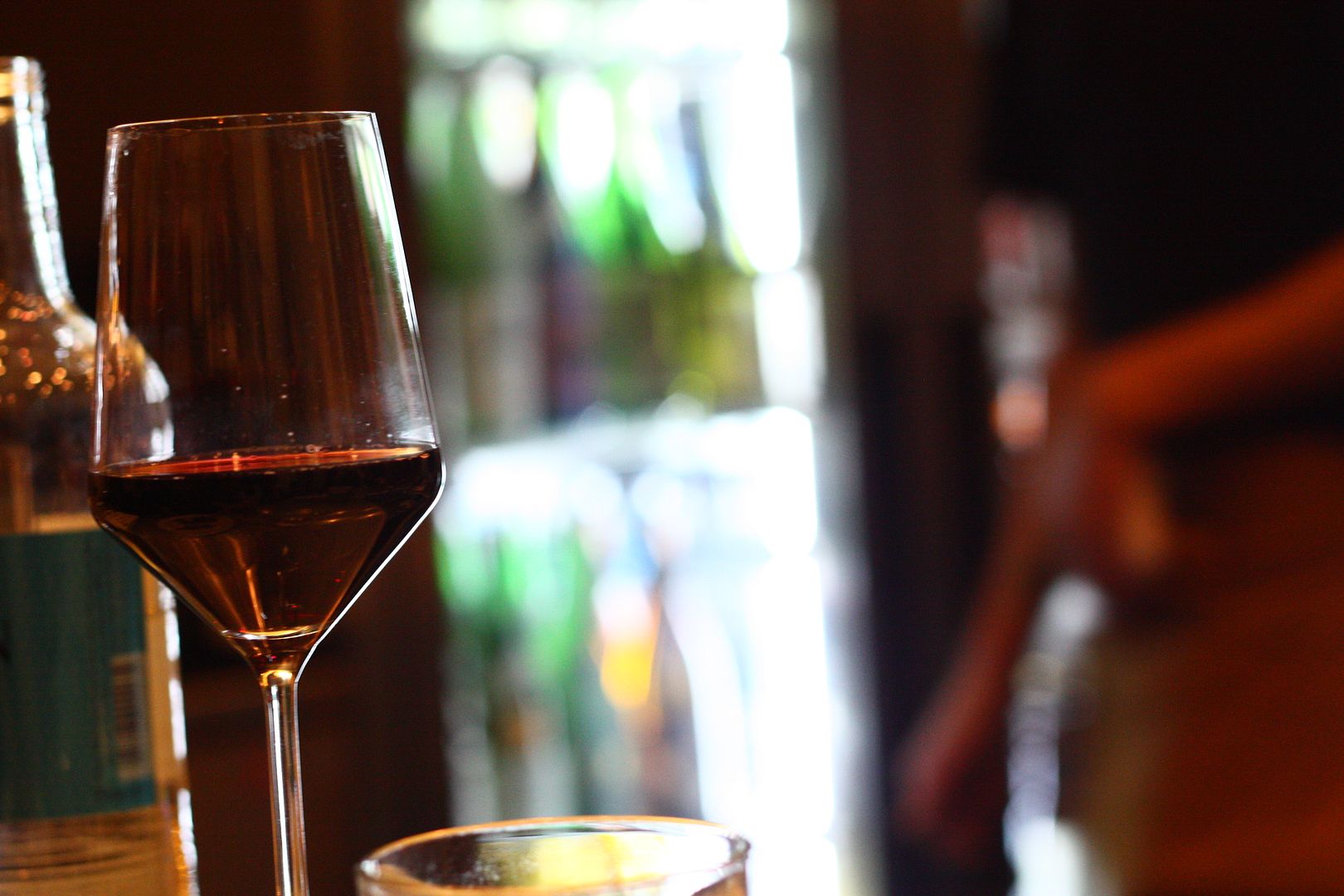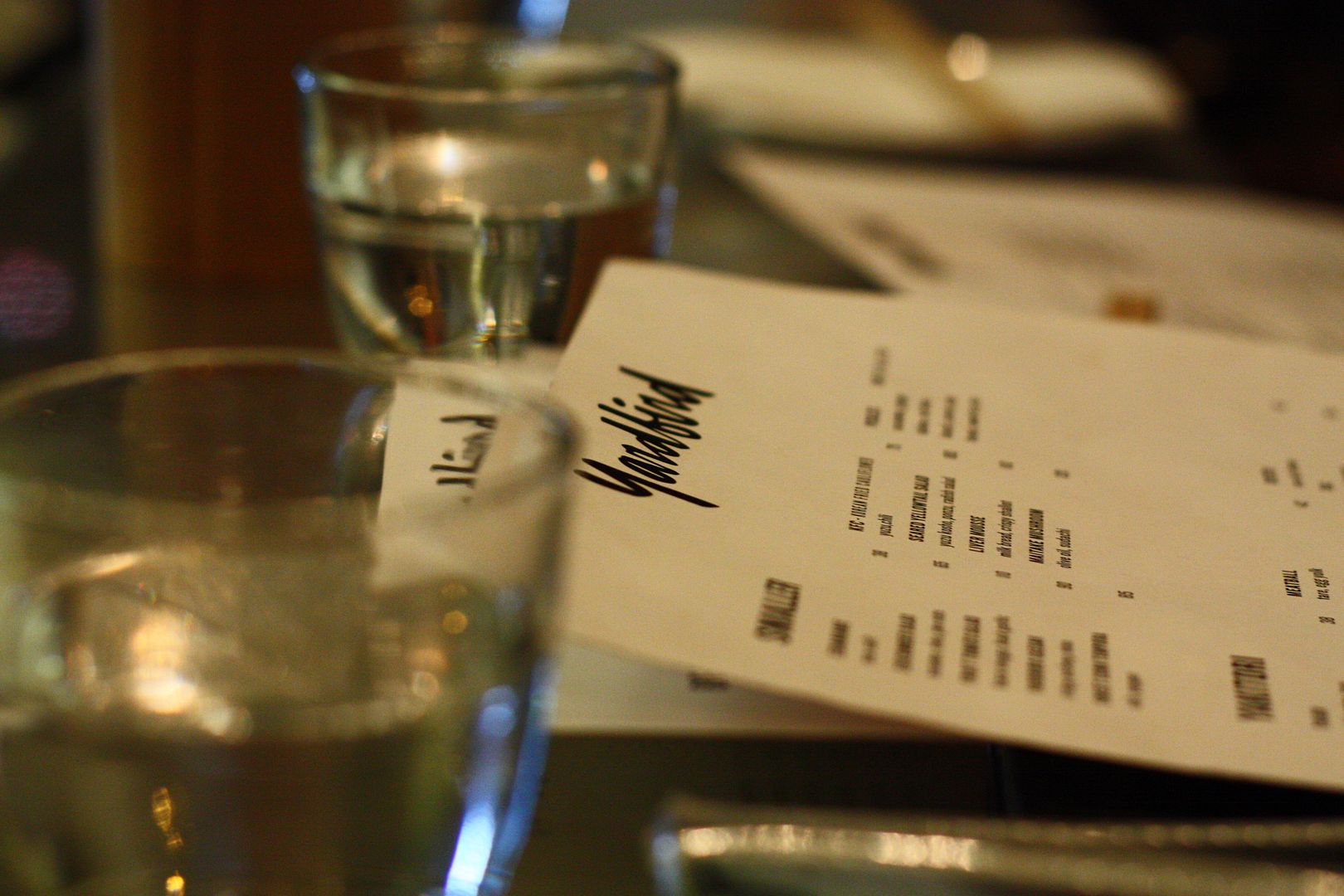 Abundant variety of alcoholic drinks, as you can see on the board. The fact that the drinks menu is two-paged while the food menu is only one-paged says everything.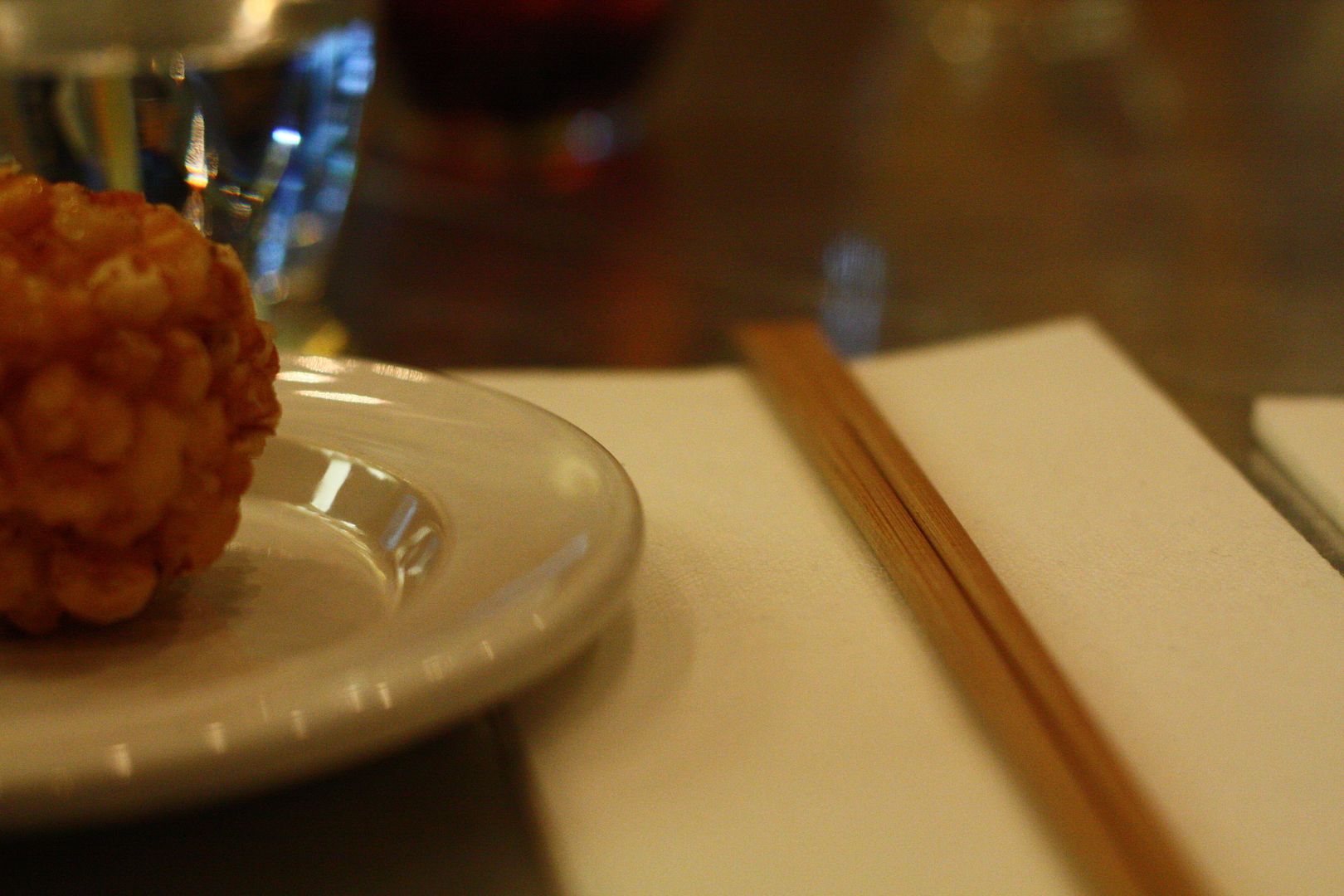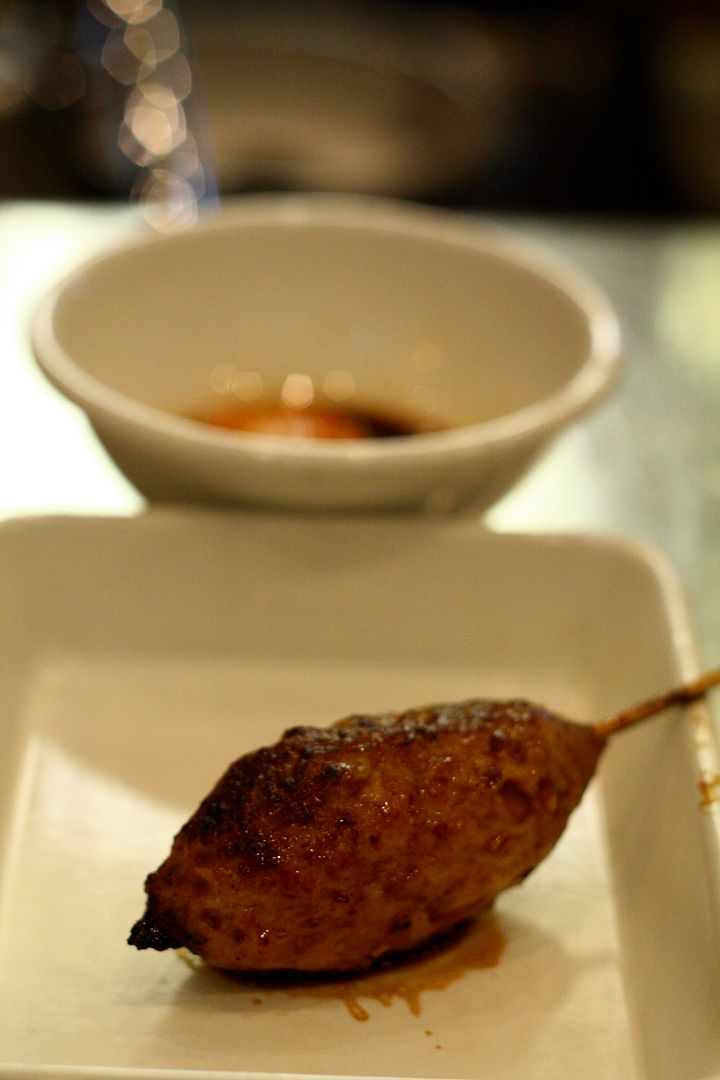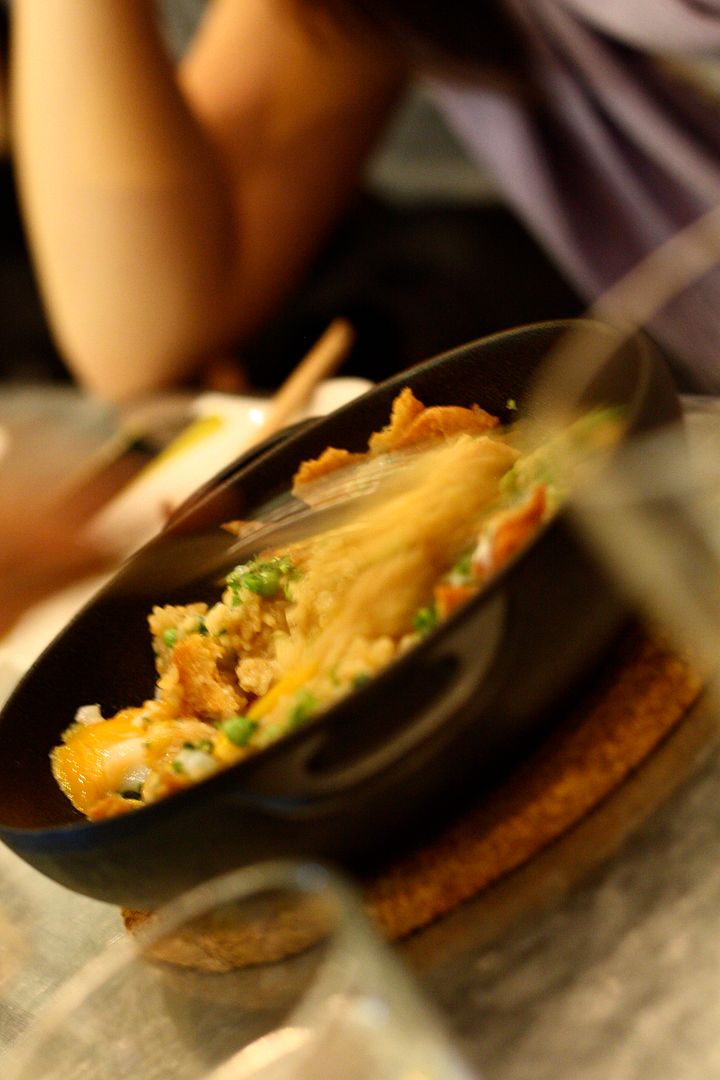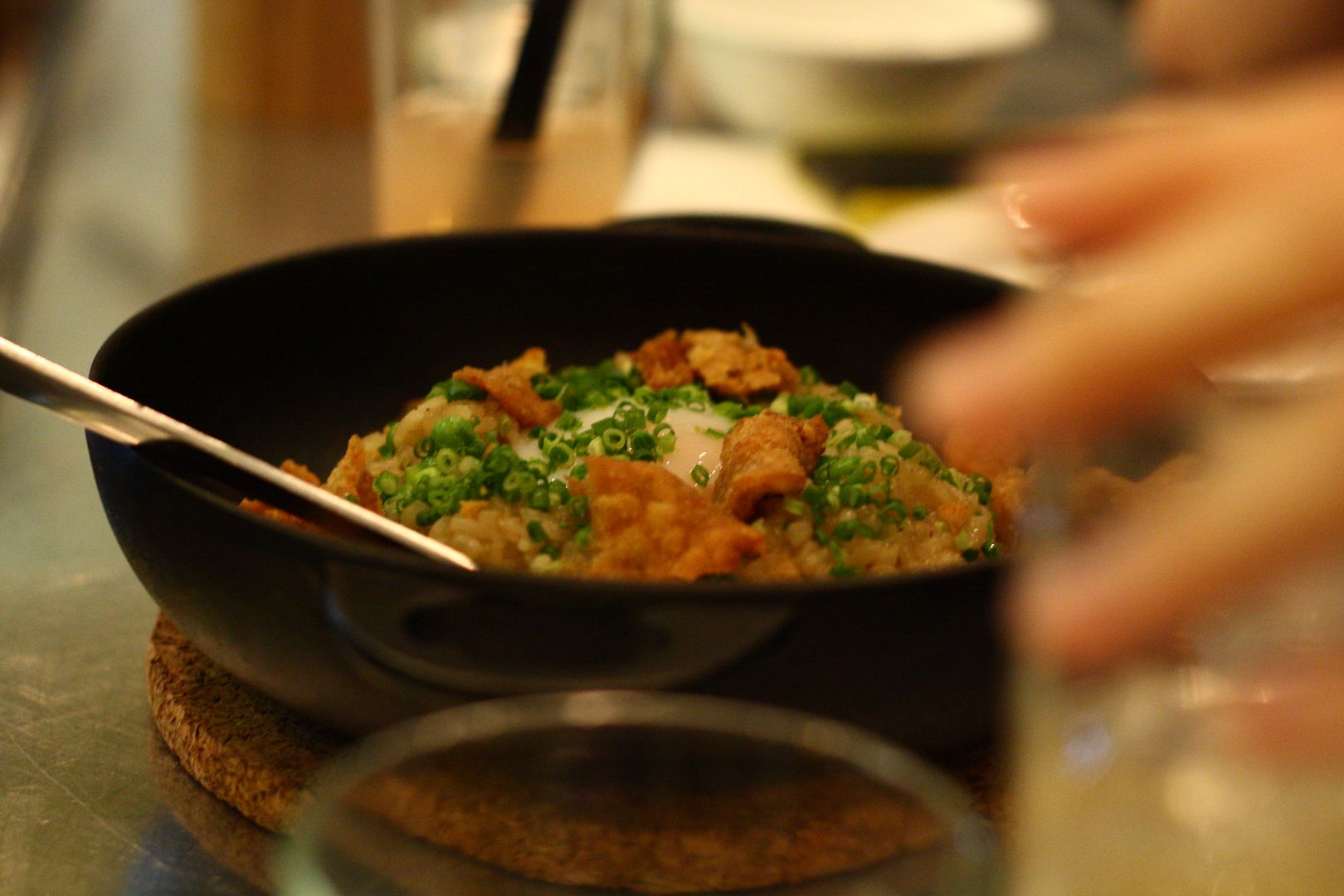 From top to bottom: Sweet Corn Tempura; Short Ribs; Meatball; Chicken & Rice;
That was our first round of order. My favorite dish out of these 4 would be the sweet corn tempura and the rice. The piping hot rice was served with egg, chicken skin and peas. Me being a
carnivore
actually walloped the whole bowl because the little peas actually tasted like corn. Two words, lip-smacking delicious!
However the short ribs was a tad bit disappointing, pricing at HKD240, that definitely wasn't what we had in mind. As I've mentioned that was only our first round, we picked another 3 different Yakitori for a try.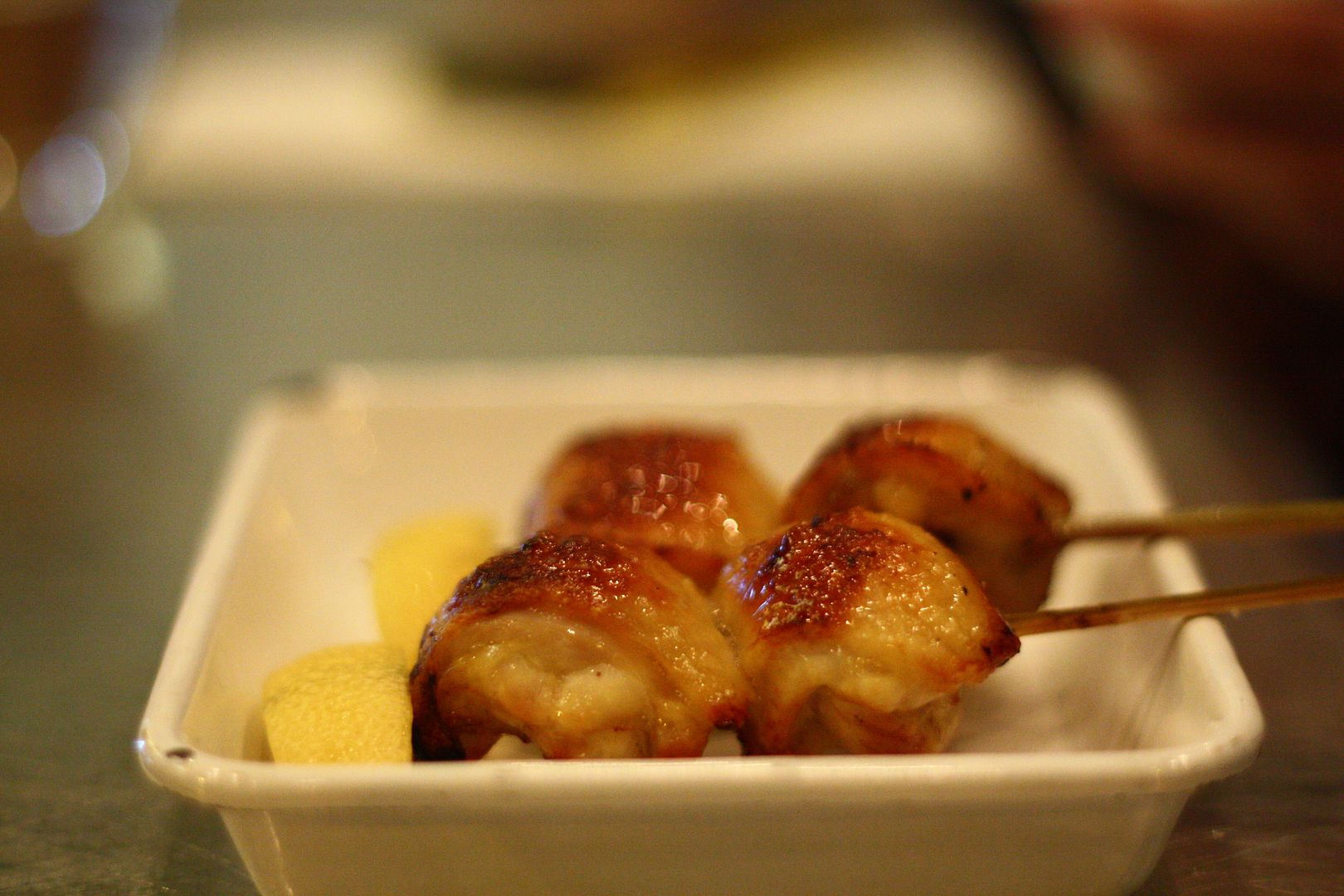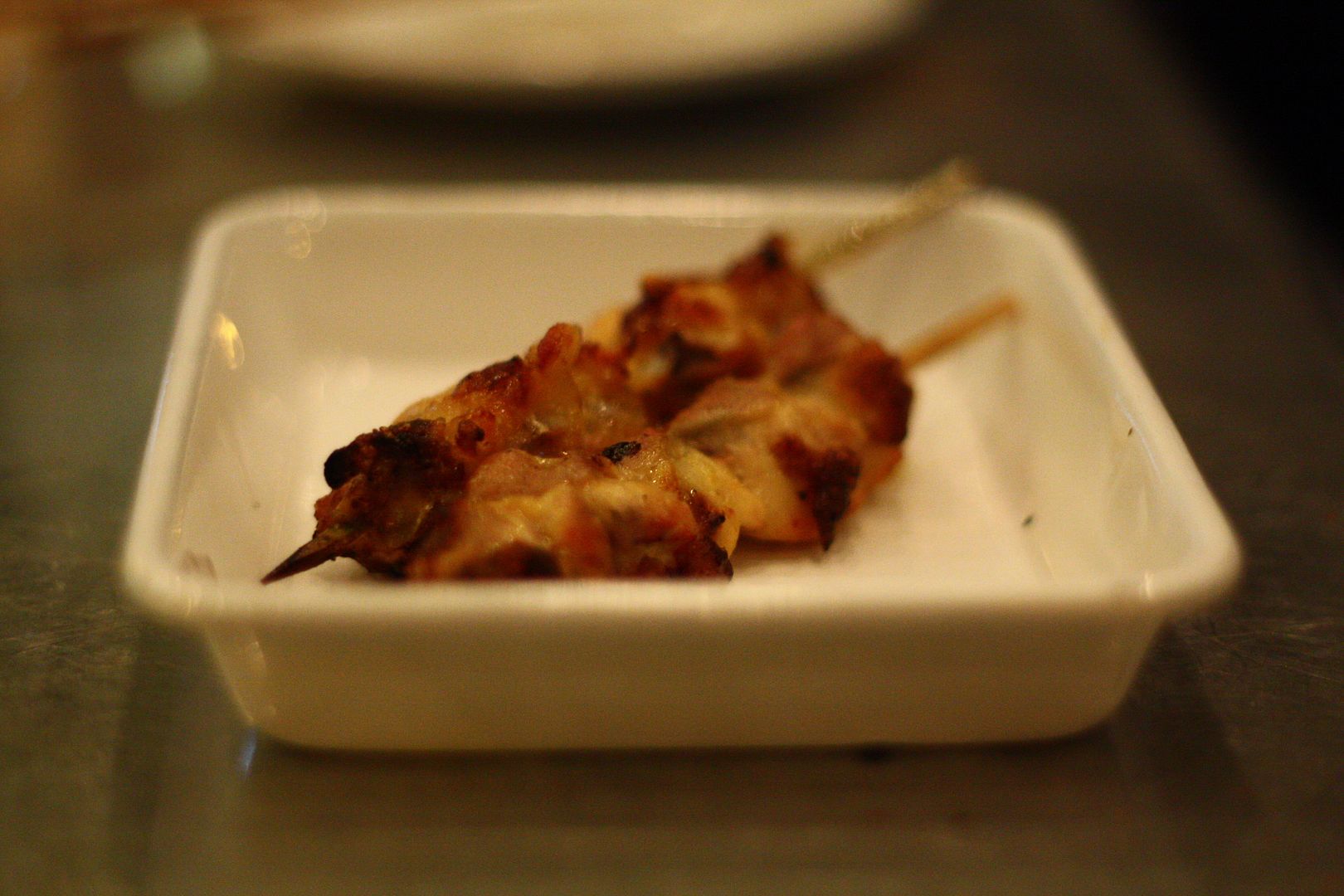 The Oyster was recommend by the friendly waiter at the bar. Juicy, succulent meat, topped with a its crispy skin followed by fats underneath, sinful but yummy!
It's a two-storey shop, the other level is underneath it. What I would advise is go there early and grab a table downstairs. Yardbird is open everyday from 6p.m till late, except Sundays and no reservations are allowed. So basically people will chill around the bar, which is on the Ground Floor, while waiting for their tables, so it gets a little noisy there.
Love the place and the food there, can't wait to go there again and this time, grab a table downstairs to chill and have proper conversation.
Yardbird
33-35 Bridges Street
Shueng Wan, Hong Kong