A quick post before I passed out. It's the perfect time of the year to do layering, not hair, I mean layering different pieces to create a chic outfit that keeps me warm.
So this was what I wore for Yardbird on Friday night.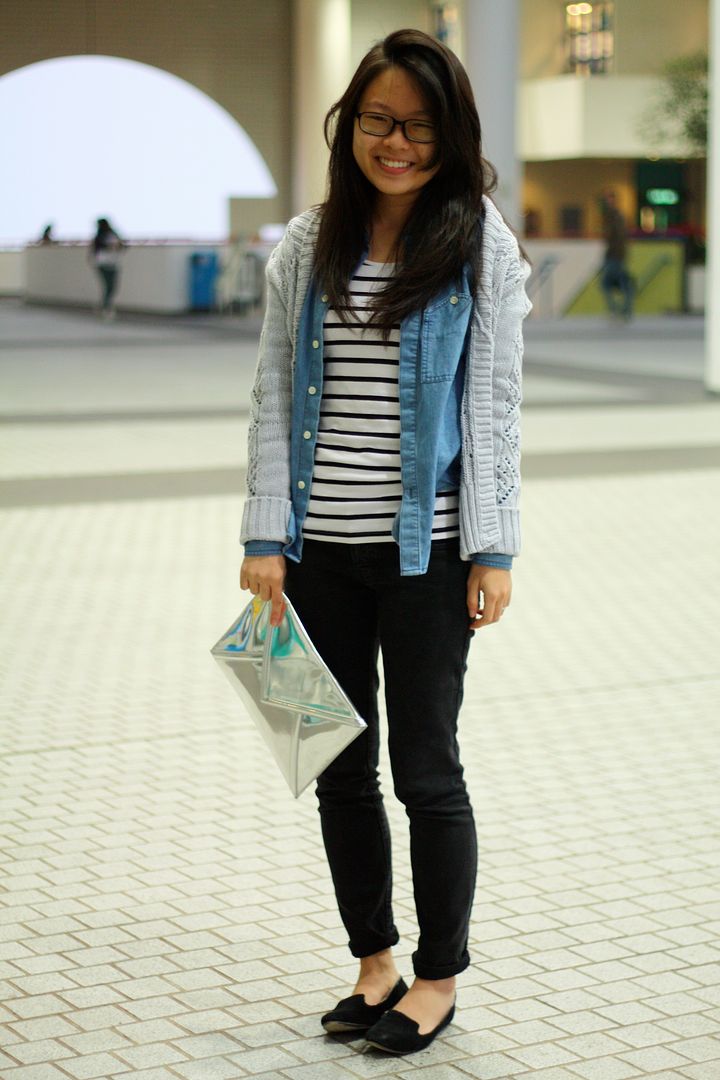 Knitted Cardigan: H&M
Denim Shirt: 5cm
Stripes Tee: H&M
Black Skinnies: Bandung
Suede Slippers: Topshop
Envelope Clutch: H&M
I have a face that its shape is like a bread now and hair, which is so long that I don't know which side to flip it to. Perfectly depicts my life as a hobo's university life.
Days after finals isn't easy and carefree, I am now working for
COVER Magazine
to earn some
moolah
before I fly away. First day of work is good, reminds me of the good times back in
Tongue in Chic
.
Will update more when I get my camera back.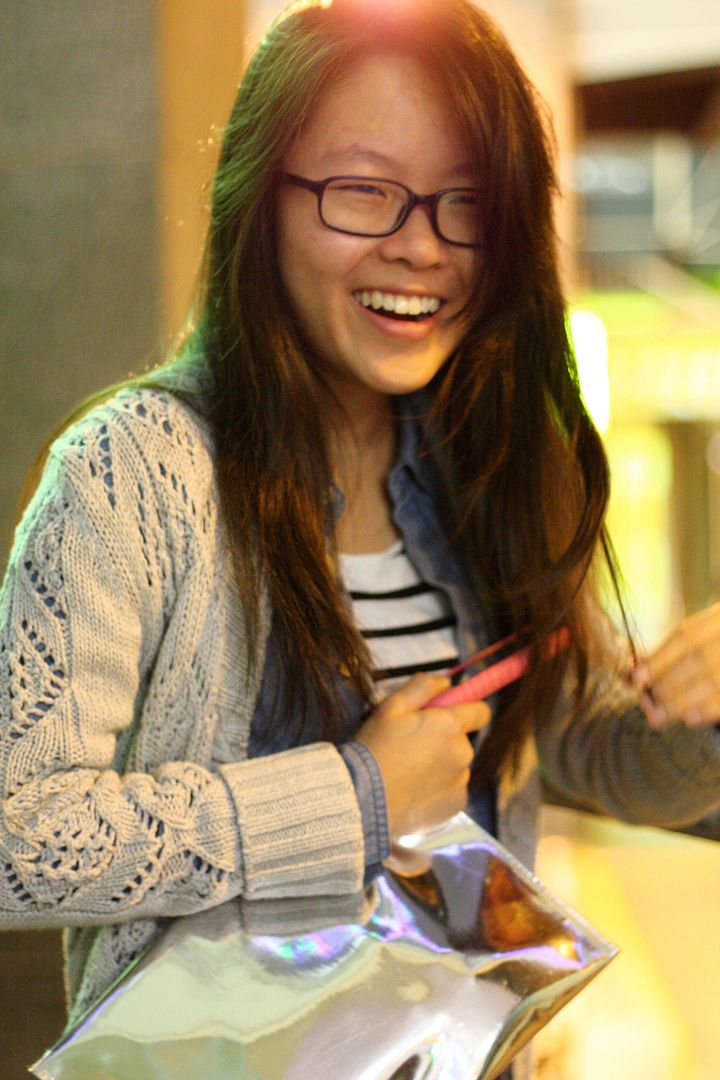 Oh, and I got my brows done and myself a new pair of specs. As I've said, no camera no latest, recent updates. Boo.