Though today wasn't a good day, yet I would like to stay optimistic. Just lost my 2-year companion, iPhone. I've been pretty reluctant to get the iPhone 4S because of its casing design, much prefer the 3GS's. But for now, looks like I have no choice but to upgrade and move on. Hopefully that this lost will bring a little good luck in the other aspects of my life.
Merry X'mas everyone! Had a great dinner with my parents, well mainly it's because my parents are here with me in Hong Kong, as for the food, it didn't quite live up to its hype. Will blog about it soon nonetheless.
This is what I wore for my Christmas eve dinner.
Knitted sweater: H&M
Grey singlet: H&M
Nude slacks: Monki
Metallic Gold Brogues: Zara
Clutch: Charles & Keith
Glasses: Viktor & Rolf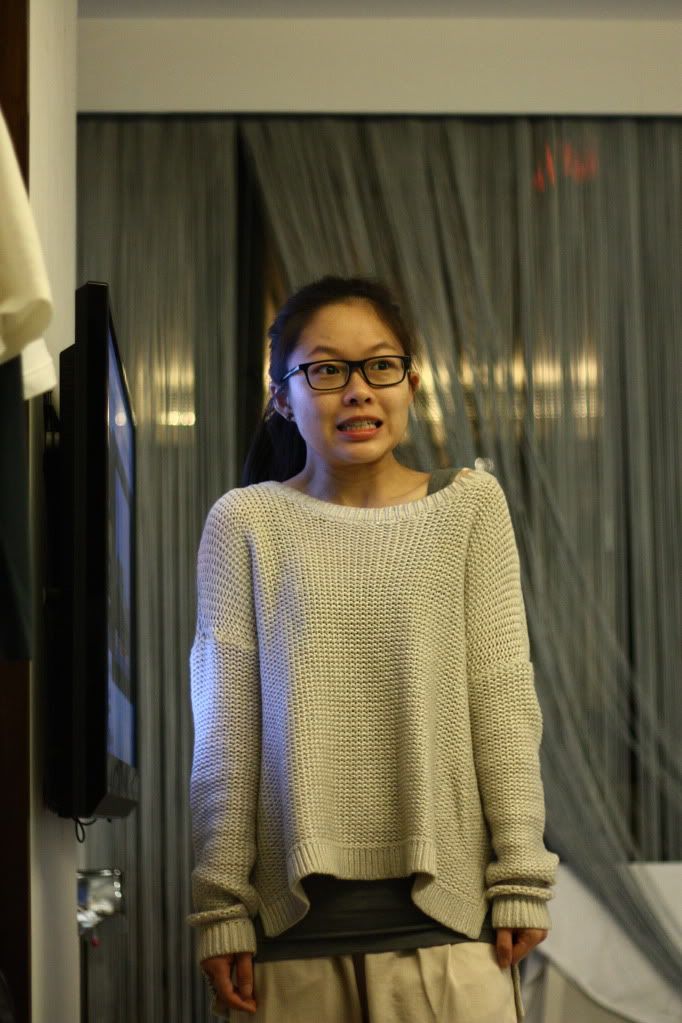 So excited to deal with more admin stuff for my phone tomorrow, NOT. And again, Merry Christmas and enjoy the last day to fully blast all your favorite Christmas songs in a legit way.