Ok so maybe not as the title of this blog post suggest, this is the first time I actually did some cooking. Starting from buying the ingredients to the last bit of cooking. Recipe, of course from my beloved mom.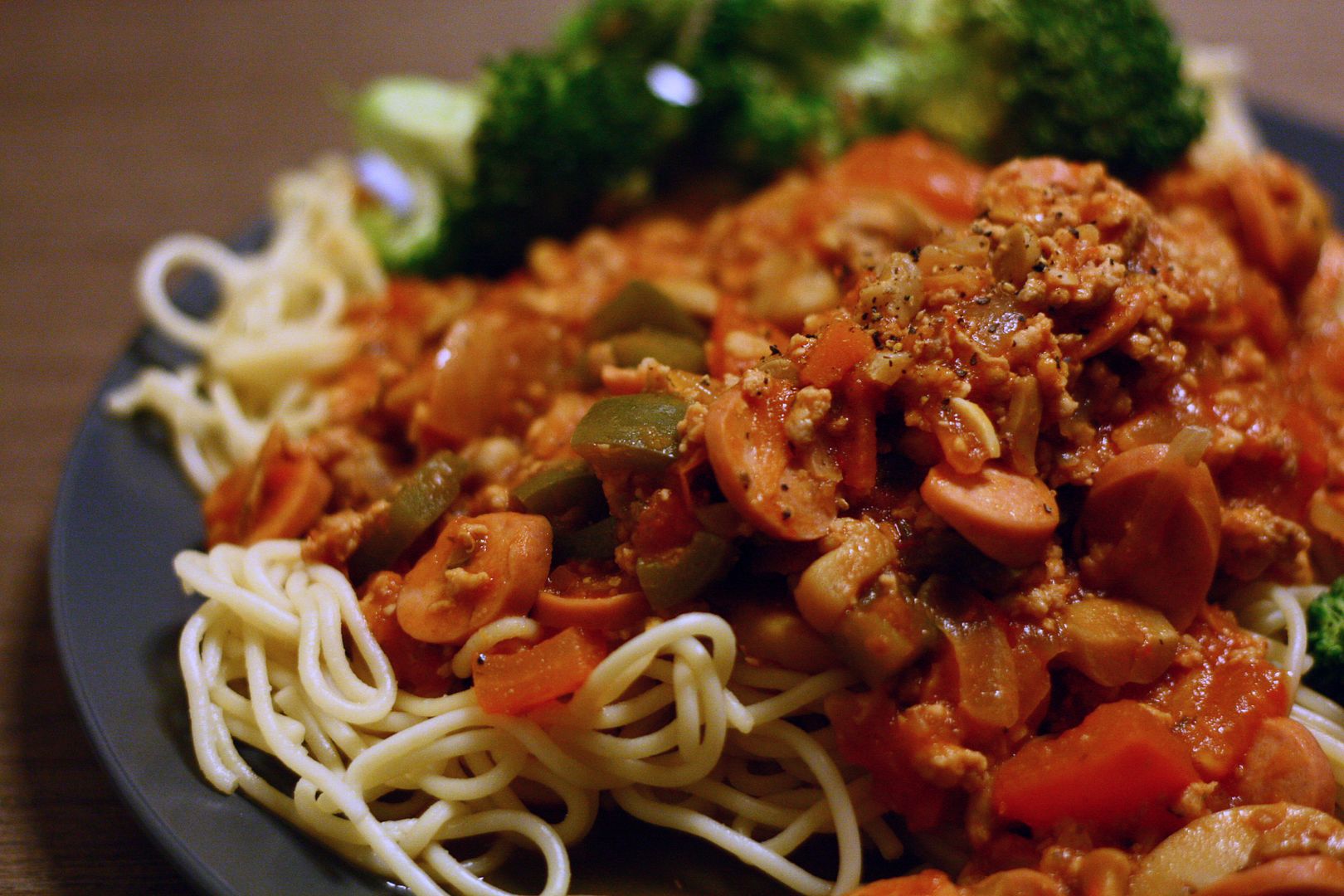 Last trip back home I didn't get the time to slot it my favorite baked macaroni and cheese done by mama and so I've been craving the pasta sauce ever since. I decided that I
need
to have it before I leave and so I got the recipe from mom and made it myself at the boys' place. They have a kitchen, and I don't. Neither am I a big fan of cooking in the common room where everyone could just walk in and look at what you're cooking.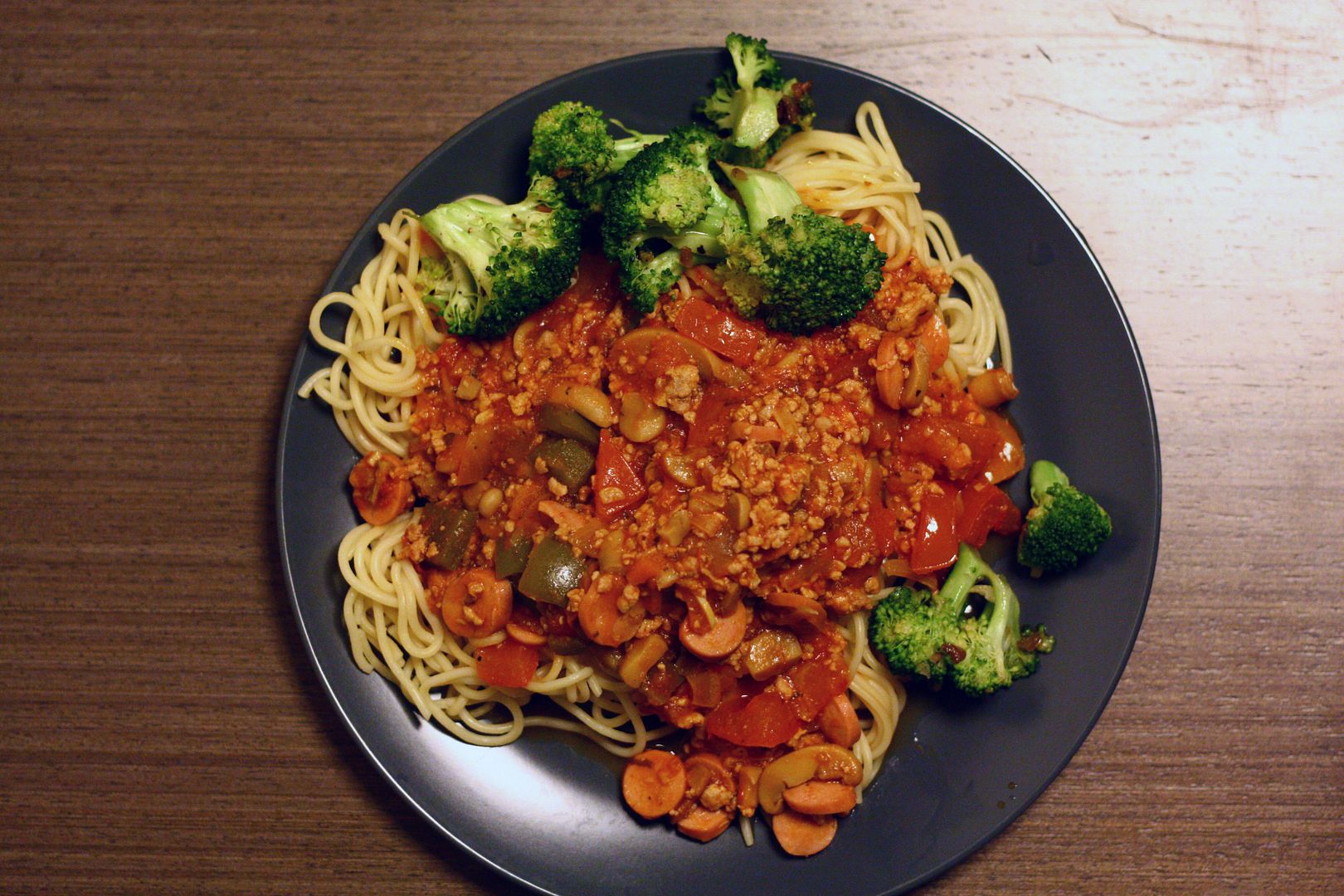 Broccoli by Xiang; Spaghetti by ME!
How was it, you might ask? It tasted like home to me.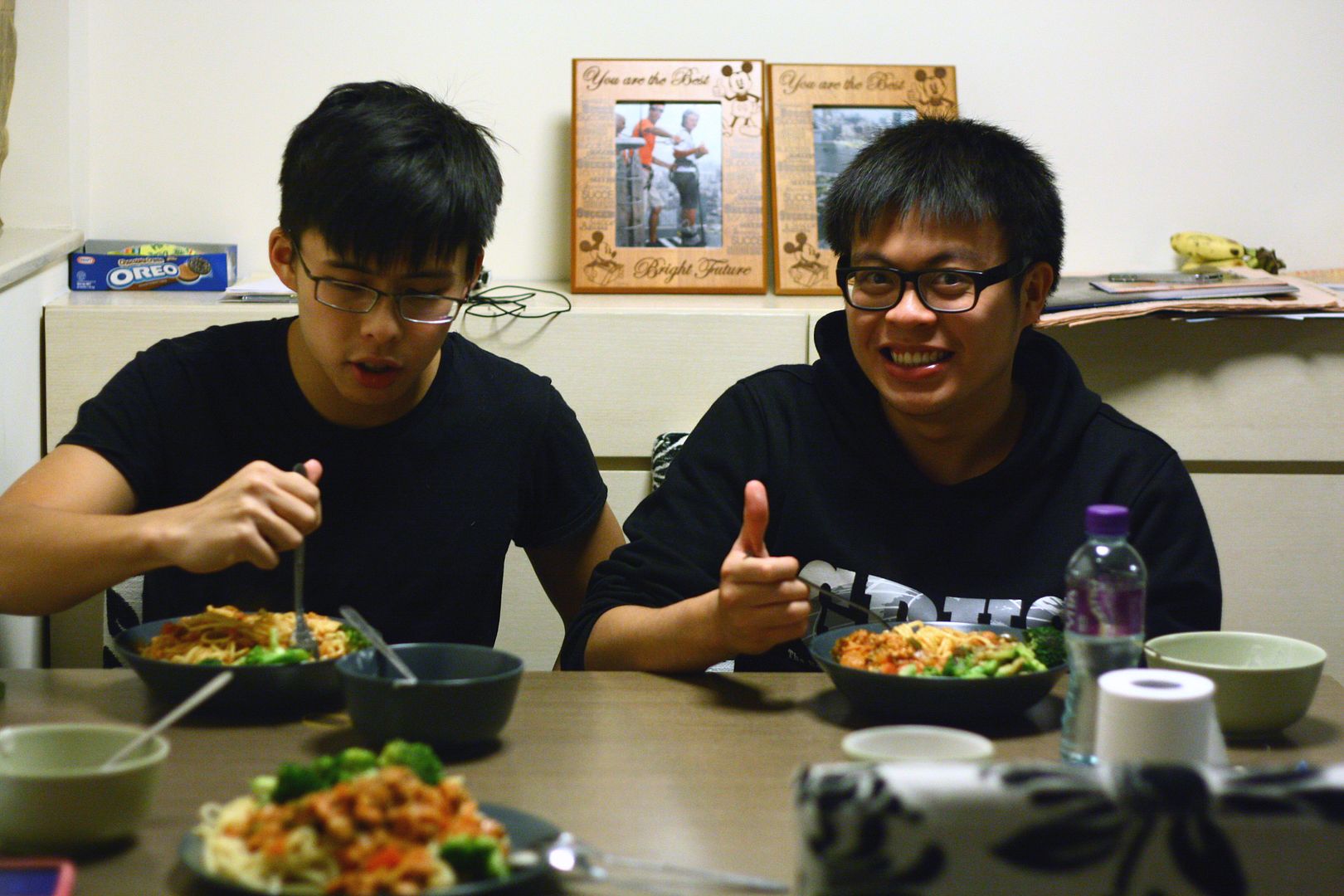 Thanks to the two tasters and that's a genuine thumbs up from Xiang ok!
Well for a change, I'm blogging about the food I made myself. Hopefully there still another post like this in the future.
2 papers done and I'm left with the two toughest to go. Finals doesn't stop me from exploring new food places, I already have my place chosen for this weekend.