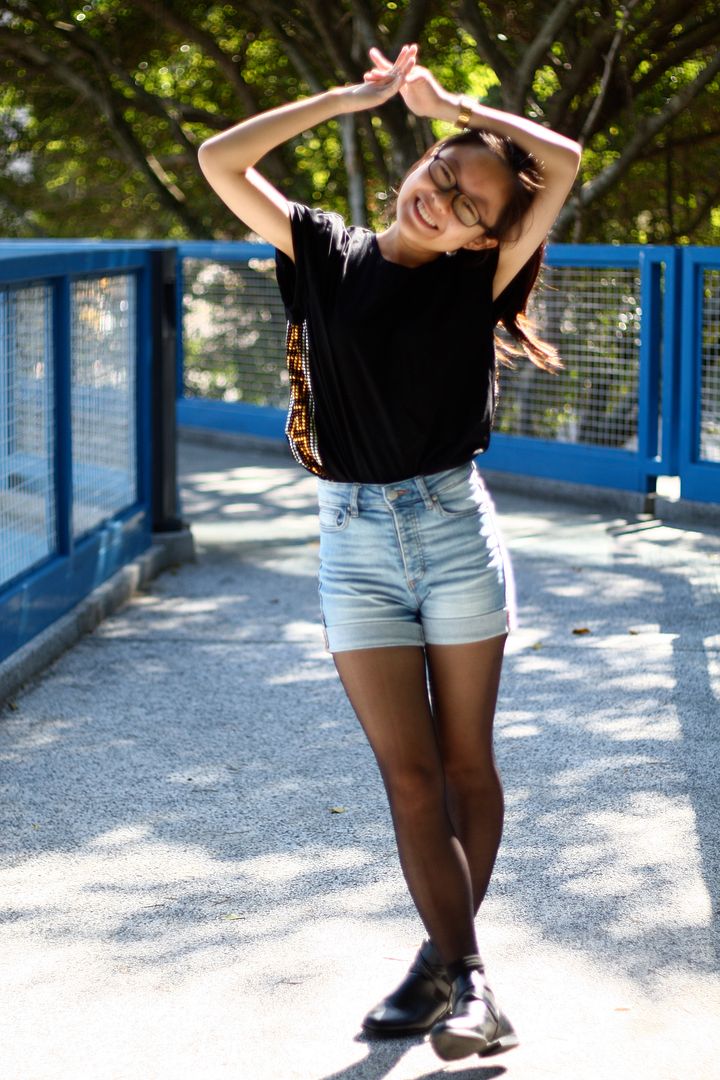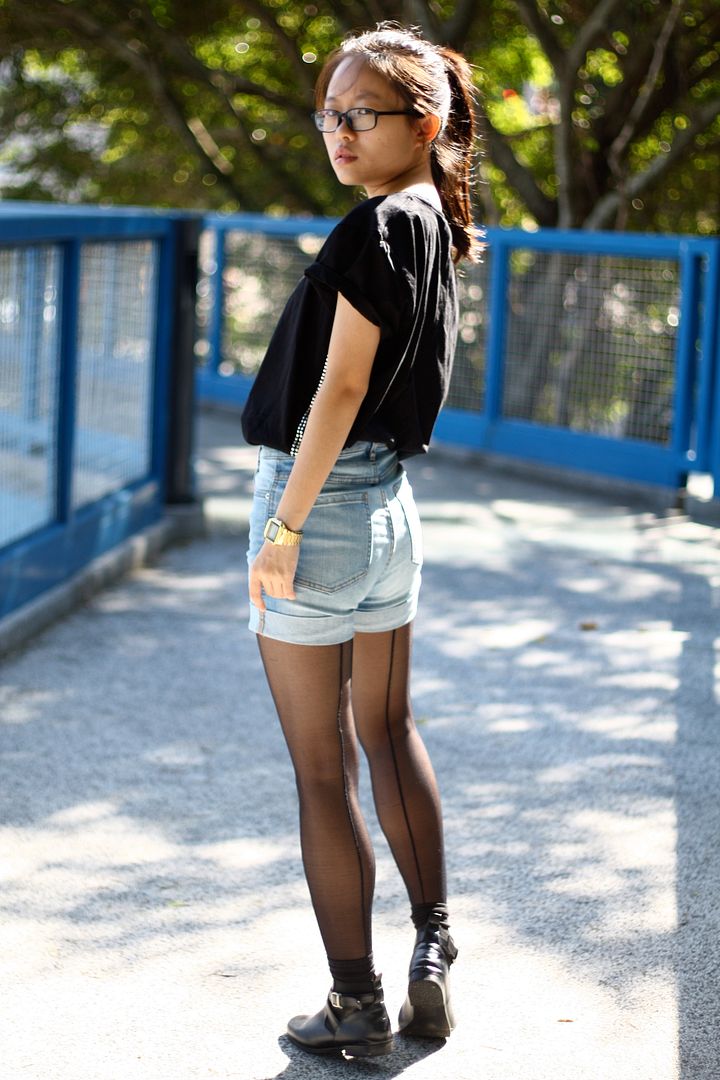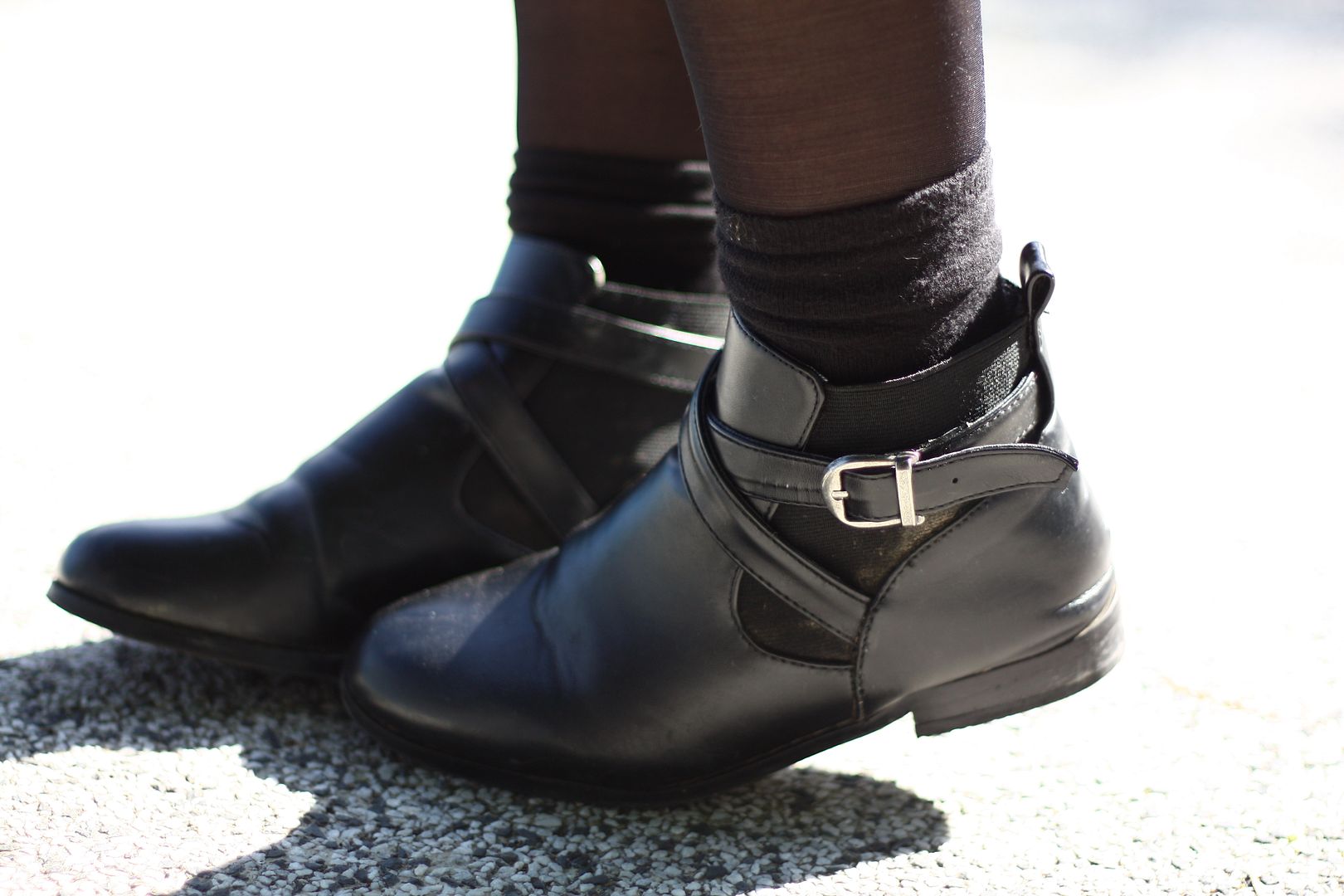 Top: Versace for H&M
Shorts: Monki
Stockings: Online
Socks: H&M
Boots: Monki
Watch: Casio

Photo credits to Michelle Lau
Hong Kong weather is like a fickle-minded old lady. One day it's above 20 degree Celsius, the next day you'll get strong, chilly wing blowing right into your face, forcing you to put at least three layers of clothing on.
This morning was sunny and a little warm, then halfway through the mid day, I started to feel the cold right in my bones.
Semester just ended and I still have a few courses to wrap up, finals to prepare, stuff to handle for exchange. Can't wait till Christmas eve with my parents here in Hong Kong.