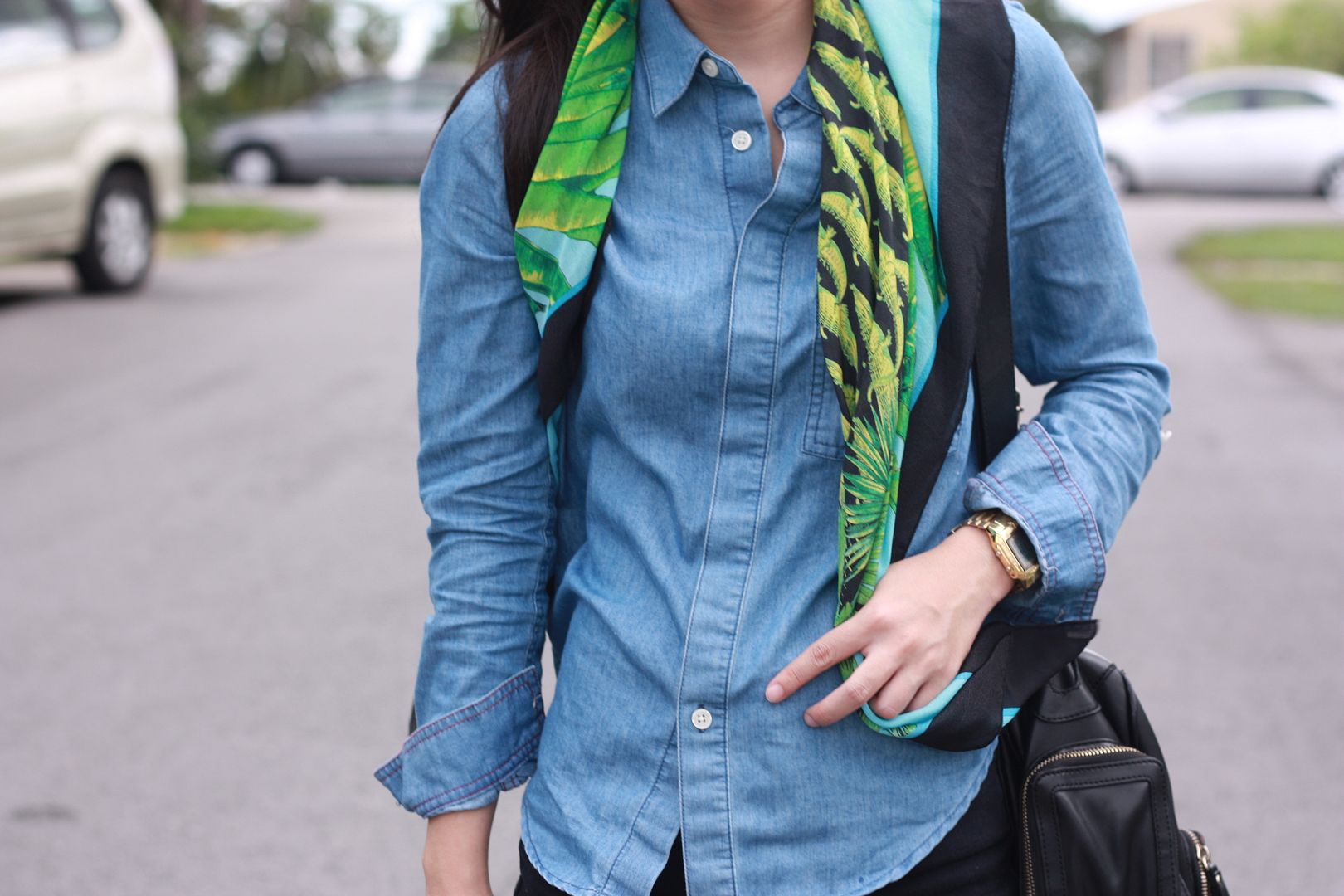 Denim shirt - 5cm; Scarf - Versace for H&M; Watch - Casio; Bag - Charles & Keith
Yes, I've been saying that I'm interested in fashion and wanting to pursue a career in this industry since forever. Everyone has a dream job and a goal to achieve but how many of us are actually already putting an effort in achieving it.
You see those successful people out there, most of them started out at around this age. While here I am, having my ass stuck to this uncomfortable chair in my dorm,
trying
to understand as much biology as possible for the finals. The irony in it, I'm not even a science major.
Time management is crucial while you're studying overseas. Mom and dad are not here to tell me when to study and when to have fun. I have to balance it out all by myself and to be honest, sometimes I do get carried away by the non-academic stuff.
Anyhoo, I decided to ramble on this today because I am about to make a really expensive decision for the first time in my life. Will reveal it when it's the right time but if you followed me on
Twitter
, you'll probably know what I'm talking about.
So, back to the lecture videos and notes.