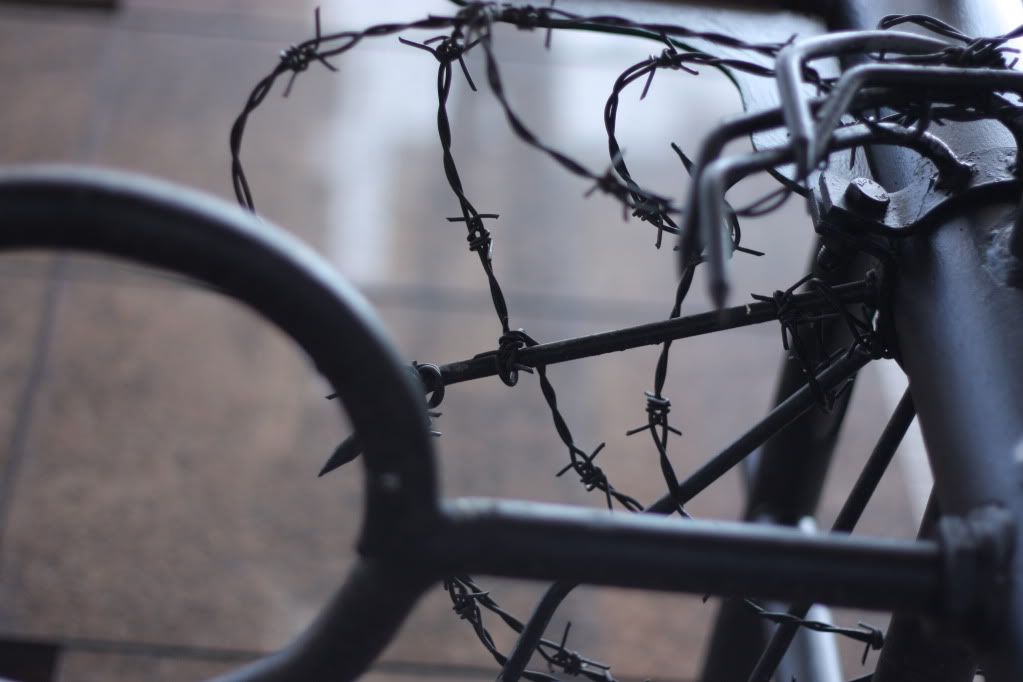 I've always considered myself as a tourist whenever I'm exploring new places around Hong Kong. I get intrigued by almost everything around the city.
After the lip smacking Butao ramen, I insisted the boys to go around the corner and look for the Central Police Station.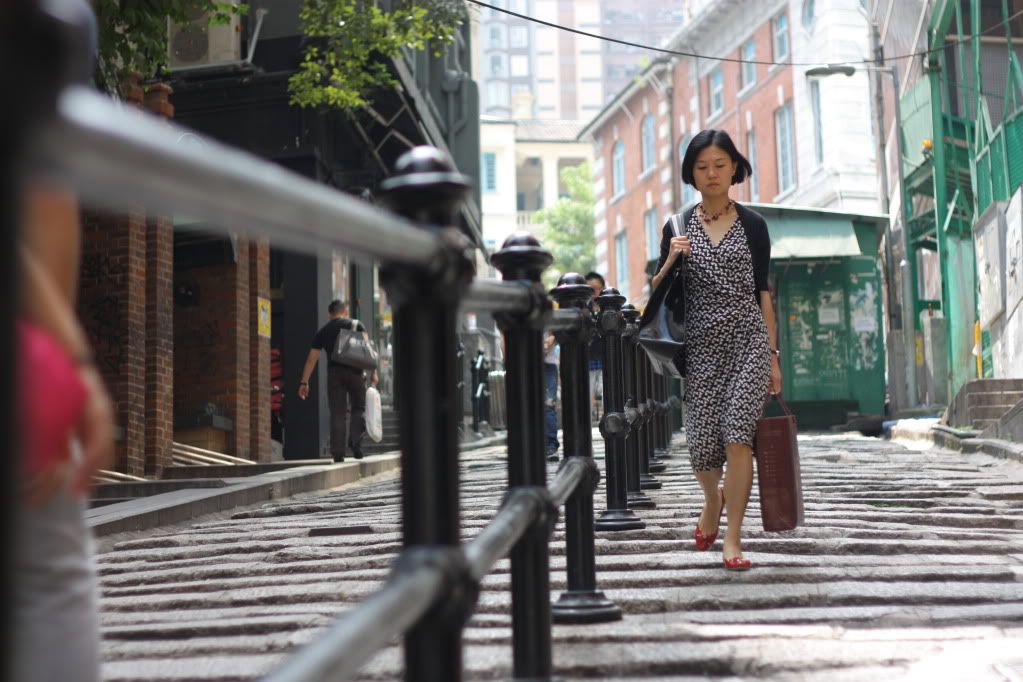 On the way up, this is also one of my favorite place in Hong Kong.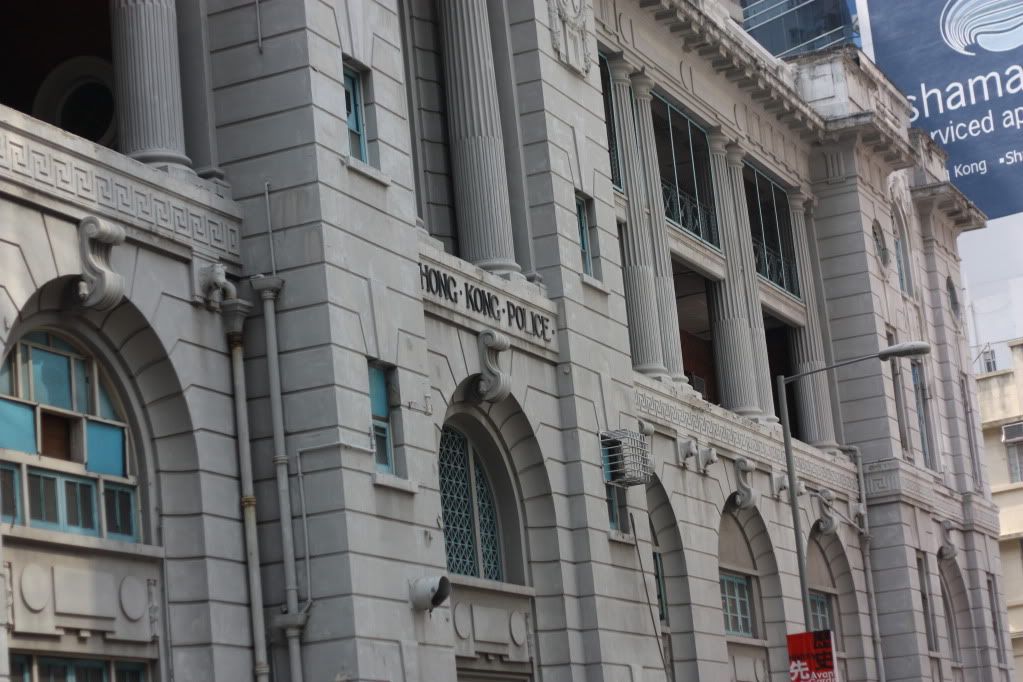 Mission accomplished! So apparently I've been passing by this building a thousands times whenever I'm heading down from Soho to LKF. Like I've said, the morning and night experience of passing by the same street is never the same.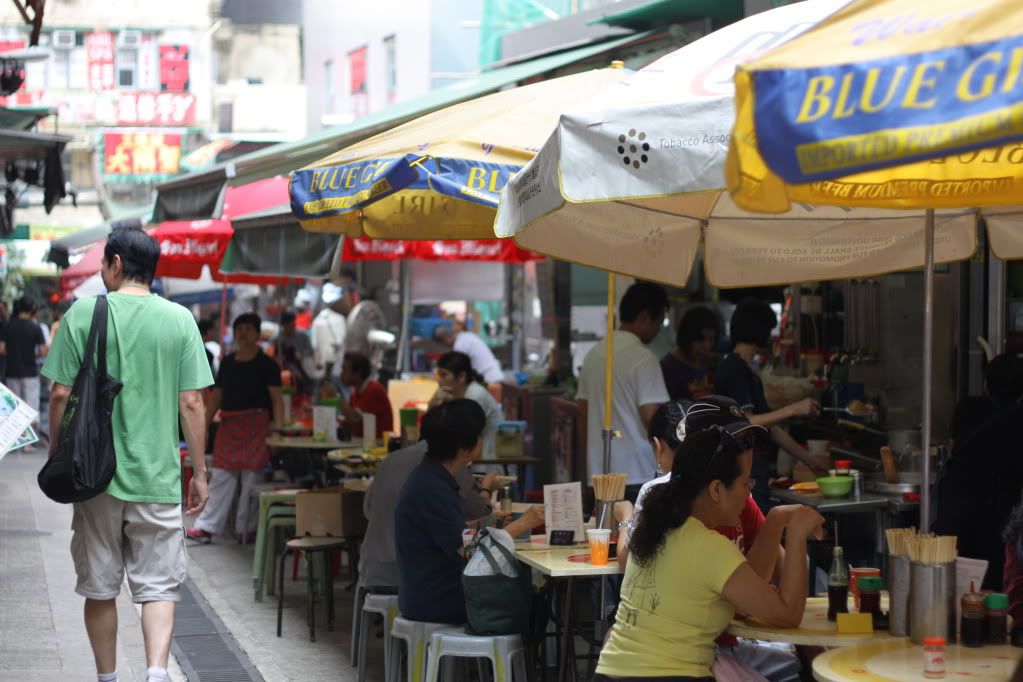 A hawker street spotted in Central! Have you seen this? My first impression was,
oh my, this is so Malaysian!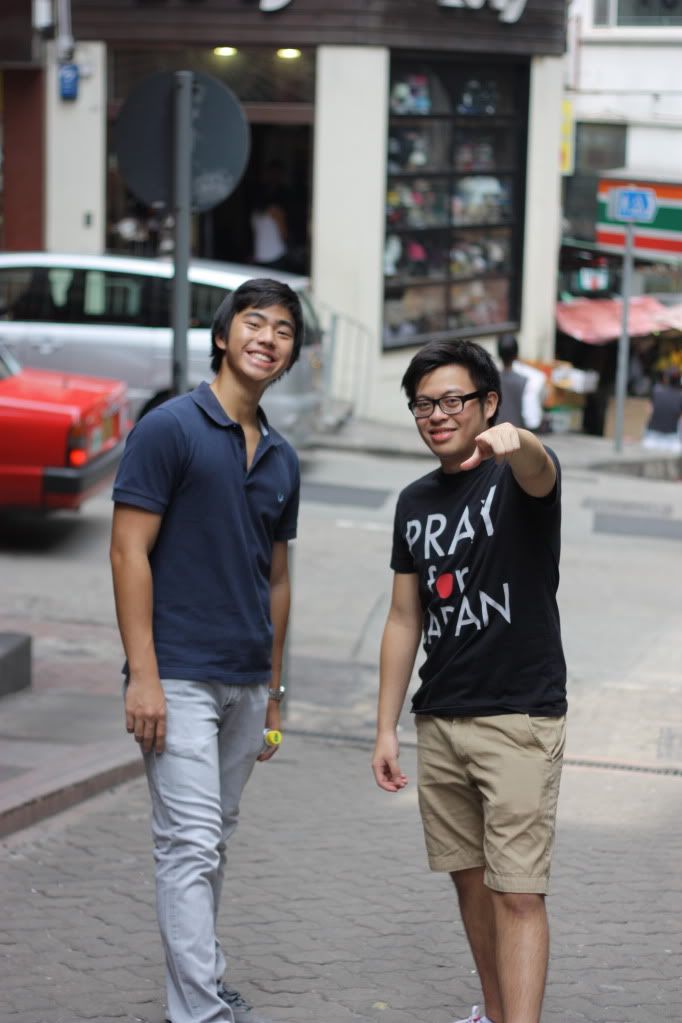 The boys, Clayton and Xiang Hui, who took the effort and time to join me in being a tourist around Central.
--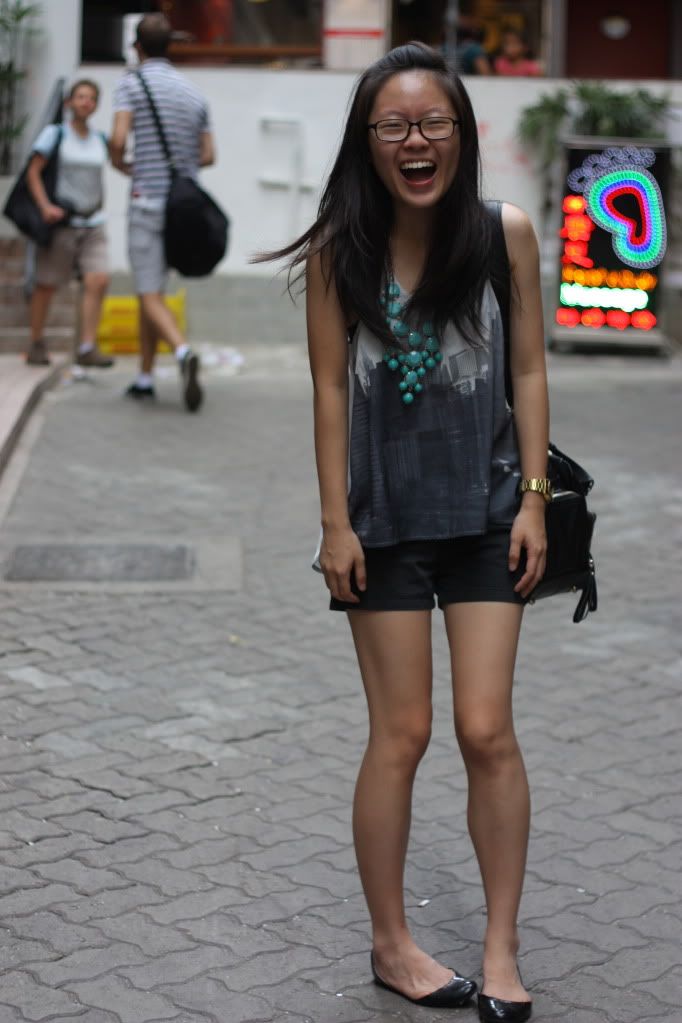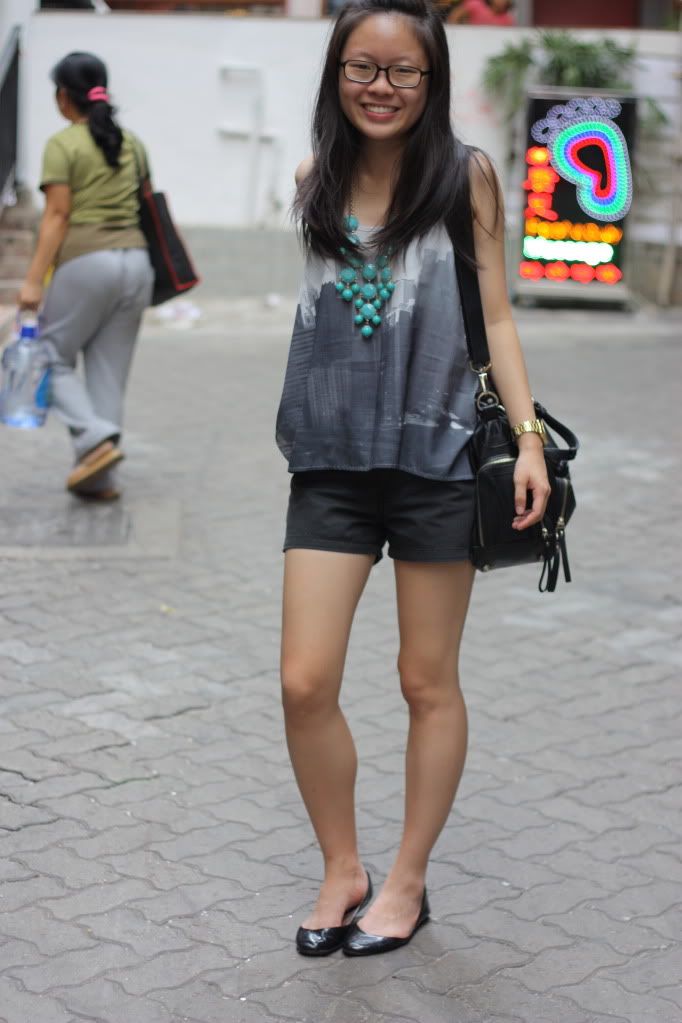 Top: H&M
Shorts: PDI
Flats: Steve Madden
Necklace: H&M
Bag: Charles & Keith
Watch: Casio