I just had the most amazing Korean meal ever in SS2. BBQ meat was cooked, cut and served right in front of us. Back just now, I was still worrying how am I going to make sure the meat was cook so that no one in my family will have tummy ache. TEEHEE. Totally love the restaurant and I am really satisfied with the service too.
TOO BAD, I didn't have high hopes for the restaurant initially and so I didn't lug my huge ass camera.
Anyway this post goes to
Poco Homemade Cafe
, kudos to me for taking a cab and giving directions to the driver, only following the map app on my iPhone.
It's one of those types of cafes or restaurants which I'm obsess about, those that put a lot of thought into their interior design. Young, quirky and fun elements, I even spotted those primary school notebooks that we used to have put as a deco there. Definitely brings back memories.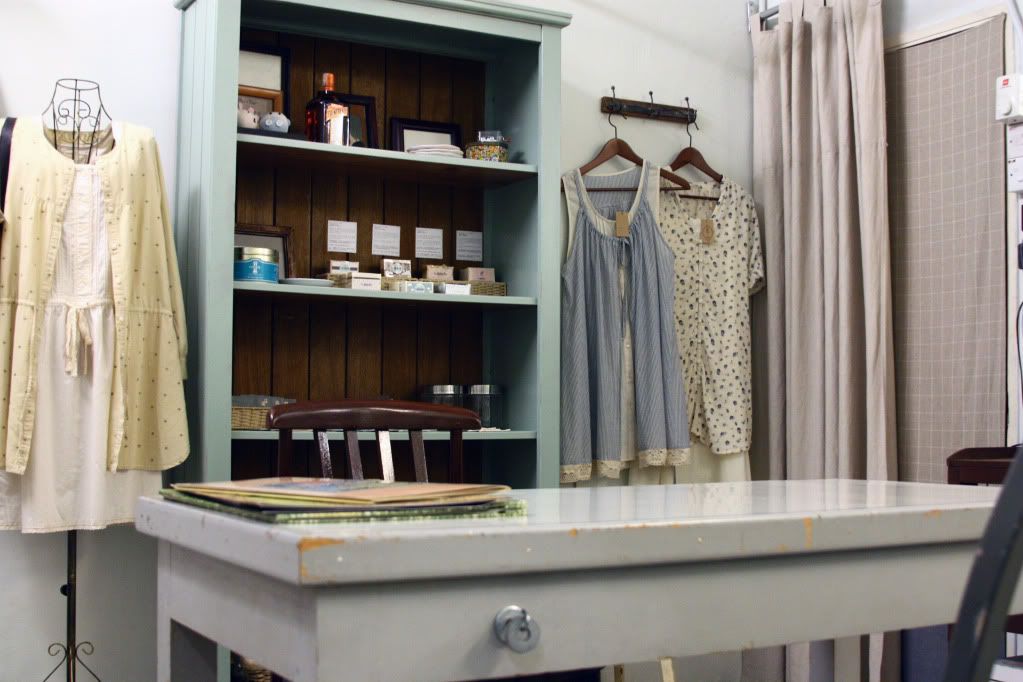 I had my belated birthday dinner with this bunch of friends, the closest friends I've ever had and also still maintaining this friendship after more than 5 years. It's something I considered dear to me since I've been moving here and there a lot.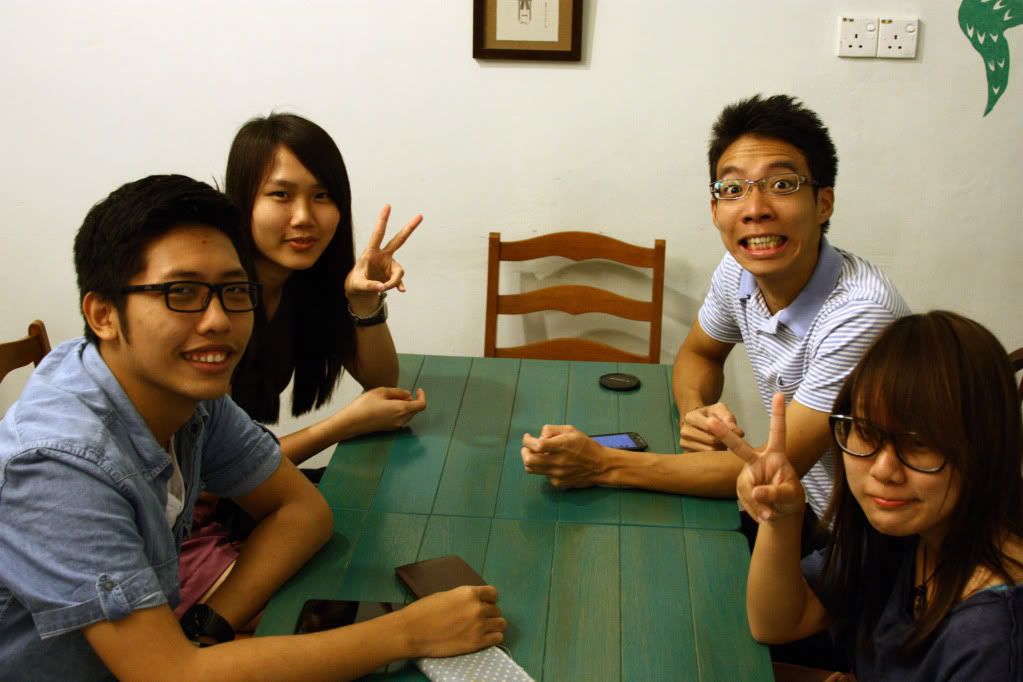 Yep, as usual I took the seat at the end of the table. With the excuse, easier to take pictures of everyone's food.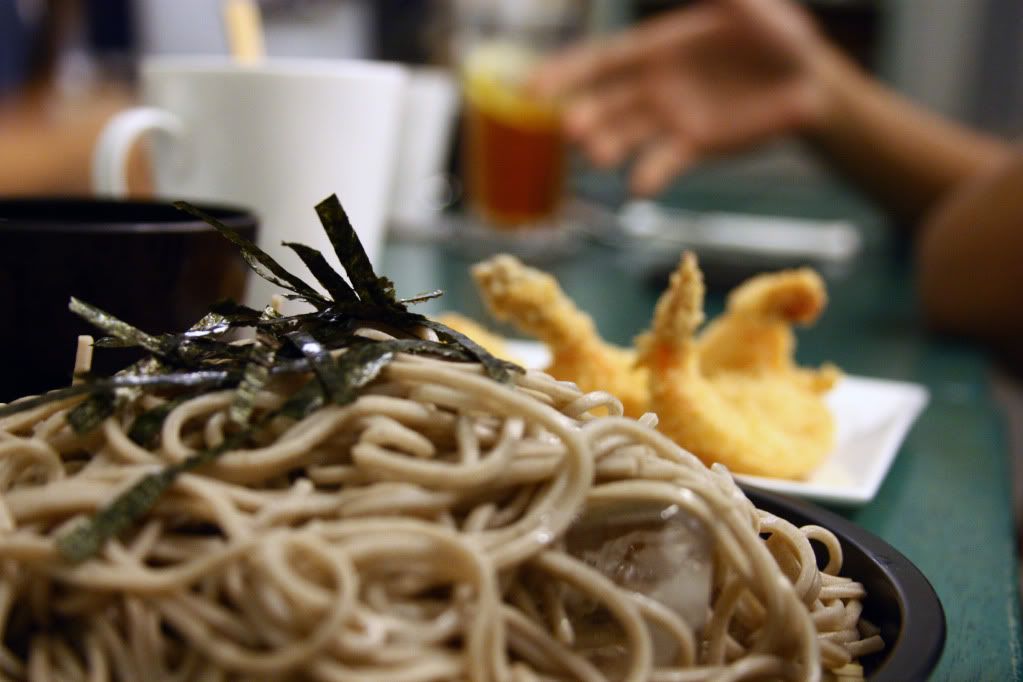 Cold soba, look closely and you'll spot a cube of ice underneath the noodles. Poco Homemade Cafe mainly serves Japanese food. I wouldn't say the main courses were fantstic, but their desserts were pretty good.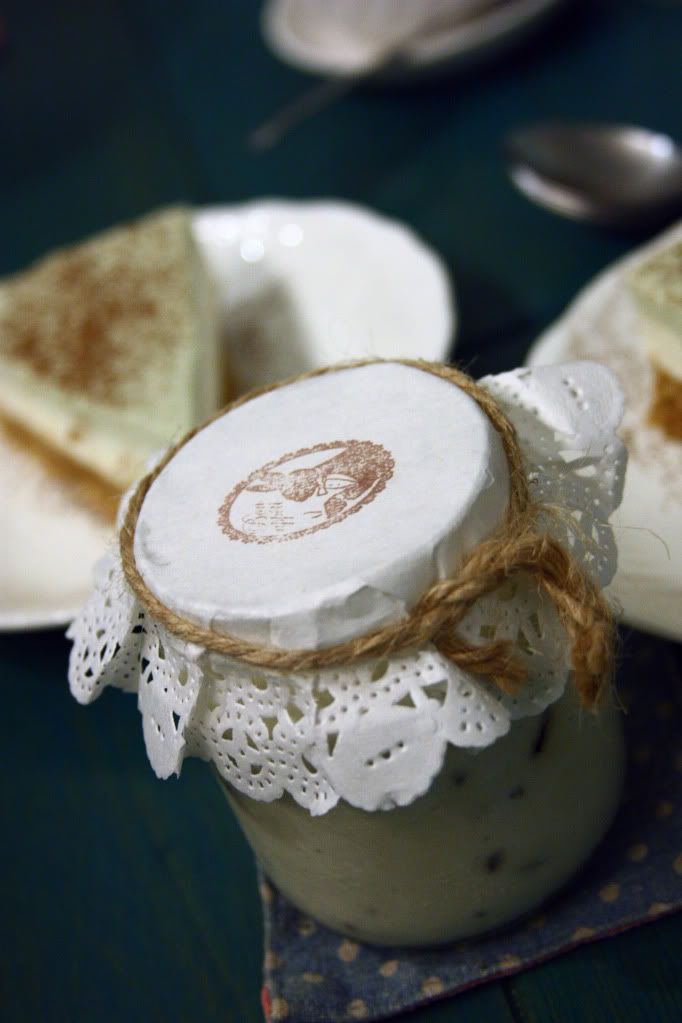 Especially this! I highly recommend this, Rum Mascarpone. Comes in a cute bottle as you can see and it tasted heavenly.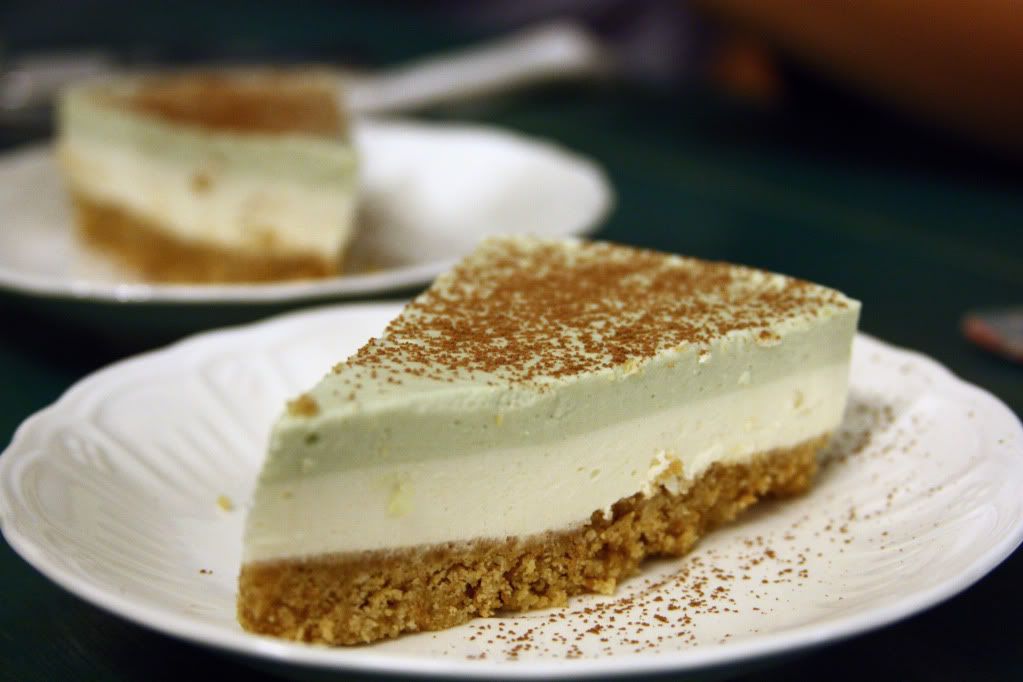 Handmade Tofu Cake, it tasted pretty bland after we all tried the Rum Mascarpone. So I would advise you to have your Tofu cake before trying the former. Overall, I wished it was a little more chilled.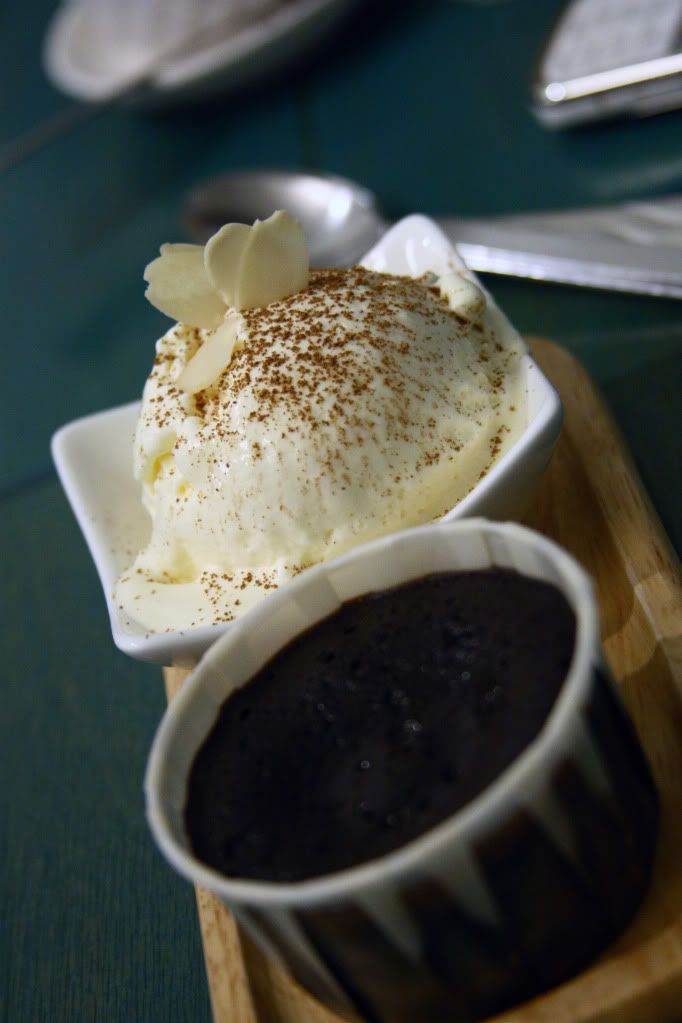 Molten Chocolate Cake with Vanilla Ice Cream
*noms*
Night ended after a round of drinks at Sid's Pub.
So I've finished 4 weeks of my internship with Tongue in Chic, 2 more weeks to go. I've learnt much and realise that Marketing isn't my field and it's a good thing because I made the right choice to do Finance. Will sum up the whole internship experience once it's done.
Time for bed now, lunch with the girls tomorrow, or should I say later.