Since I was on my solo trip in Singapore, I get to do whatever I want. Haji Lane was definitely on top of my
to-do
list. It was my first time exploring that street, again kudos to myself for finding my way there by just following a map. Very touristy, I know. Also, I braved myself to ask the shop keepers if I was allowed to take pictures around their precious store.
Here are my two favorite picks! Excuse my for my poorly taken pictures.
I was definitely honoured to meet the lady behind
Eighty Two Tales
, Queenie. A former art student turn boutique owner. If I'm not wrong she used to be an illustrator. In the shop you'll see mural all done by her and DIY
ed
decorative items.
Notice the mannequin on top of the full-length mirror? Yep, another recycle DIY project done by Queenie. I was really taken aback when she started showing me around her store, telling me what and how the stuff around was done. Even the cashier table stand was made up of a stack of wheel rims, how creative is that!
She was really enthusiastic about everything and I kinda admire that spirit, lovin' what you're doing for a living.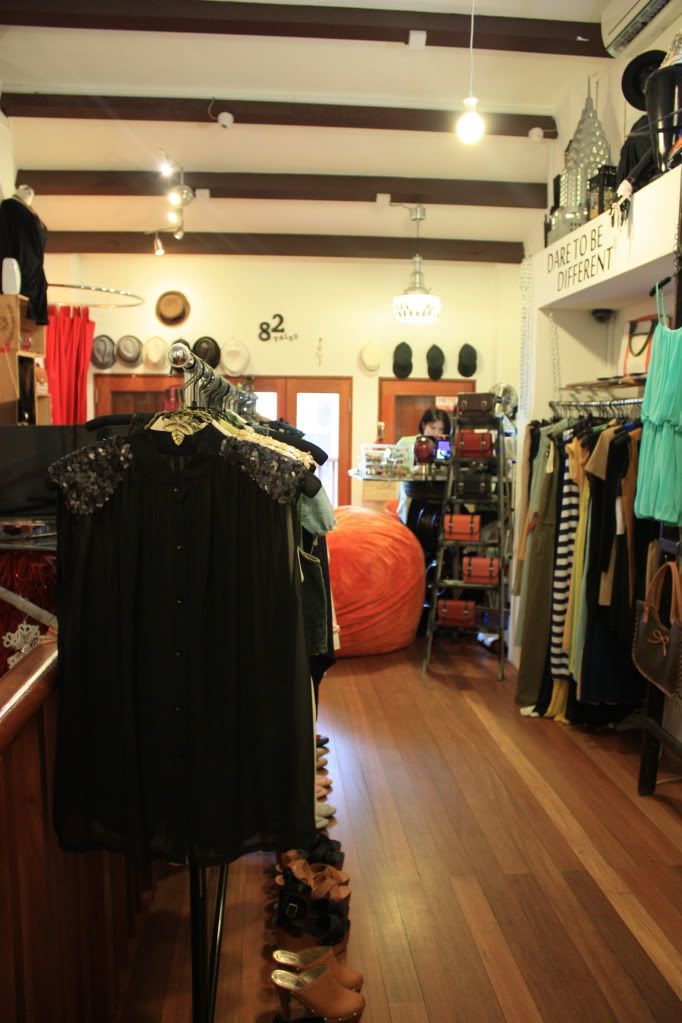 This was the only shop that I actually bought something from. It isn't because other shops were not as interesting as Eighty Two Tales.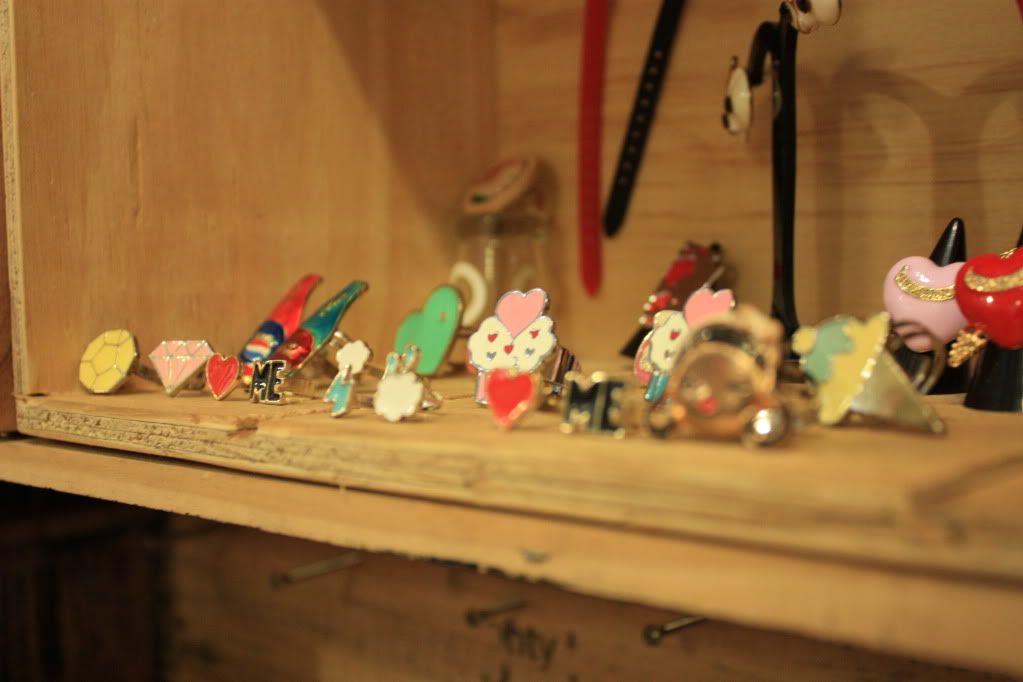 Just that I couldn't say no to these colourful rings! TEEHEE, till now I'm still lovin' it! From what I've seen, the apparel and footwear were all pretty unique and worth taking your time to slowly browse through the pieces.
One more interesting part of this shop is their changing room.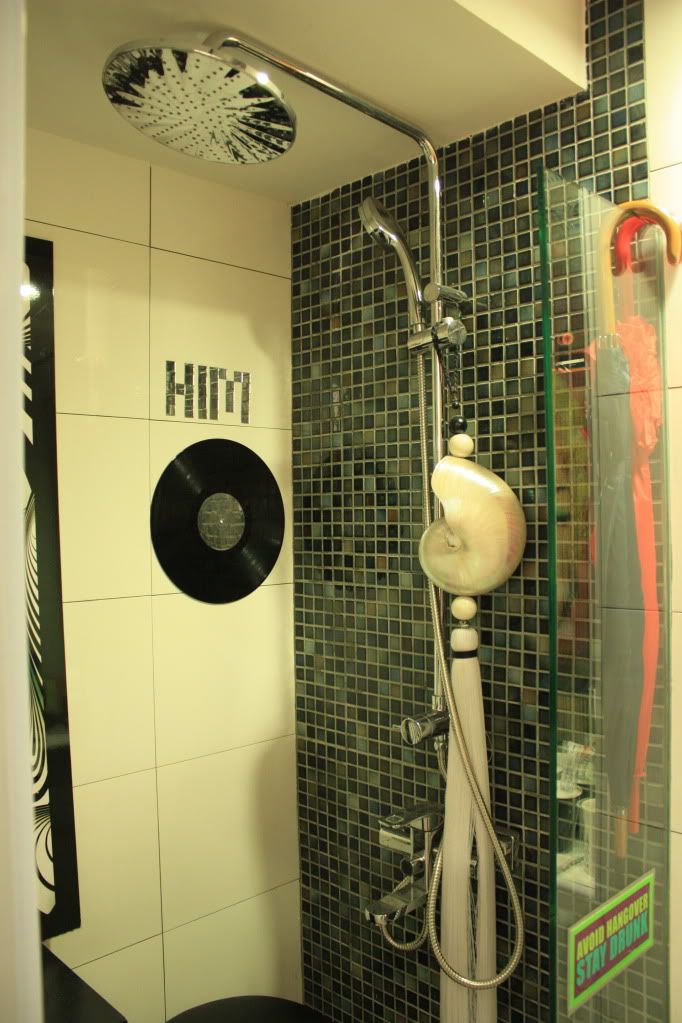 Dual use, a bathroom and a changing room. Of course, don't you all just pop in Eighty Two Tales and only check out the interior! The main focus should still be on the selling items, not the
not for sale
fixtures.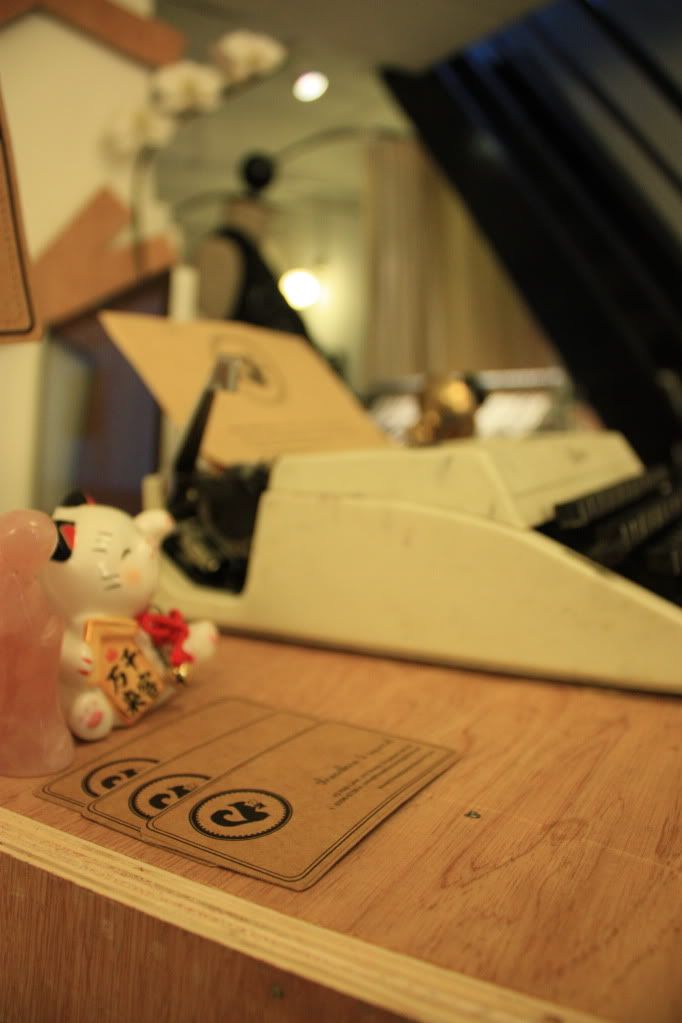 Next boutique shouts minimalism to me,
threadbare & squirrel
.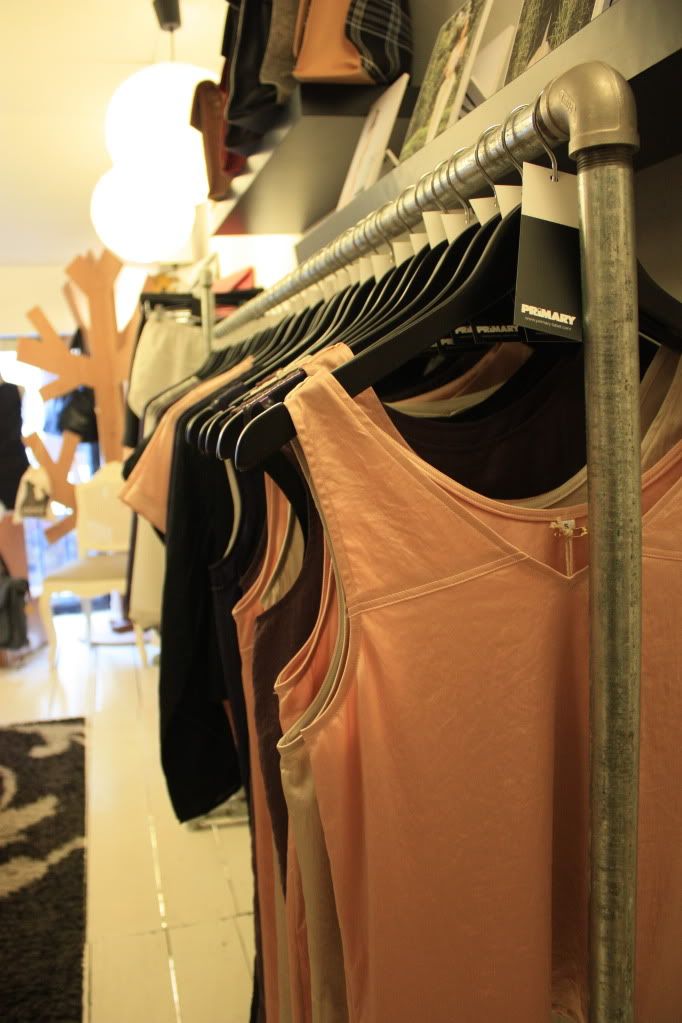 If only I wasn't on a shopping ban.
*sigh*
They even have neat, clean cutting bottoms that I really love.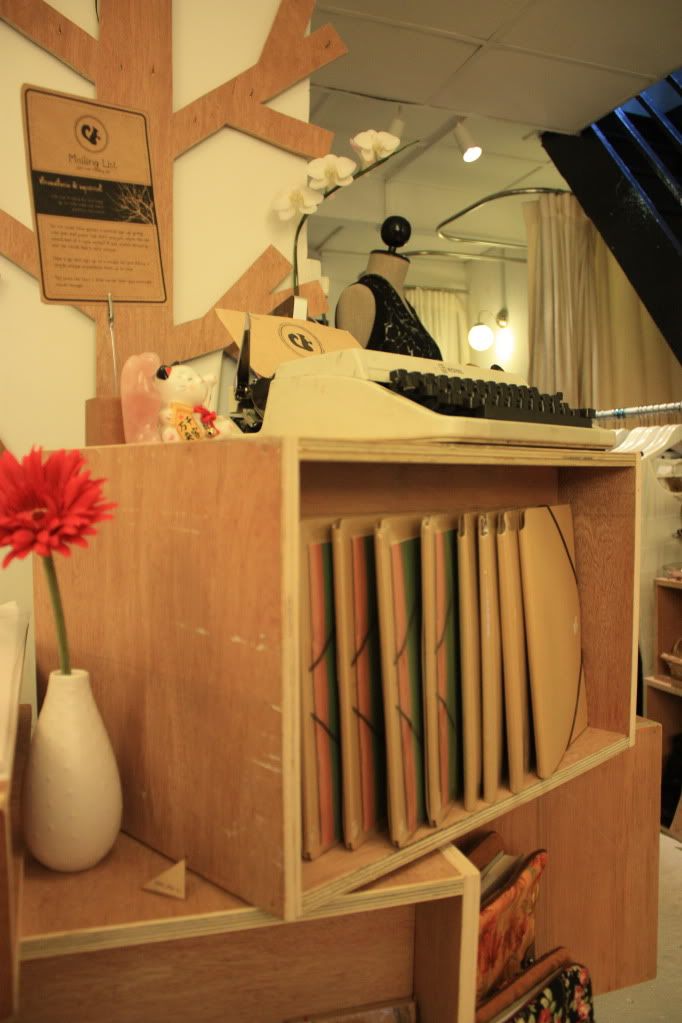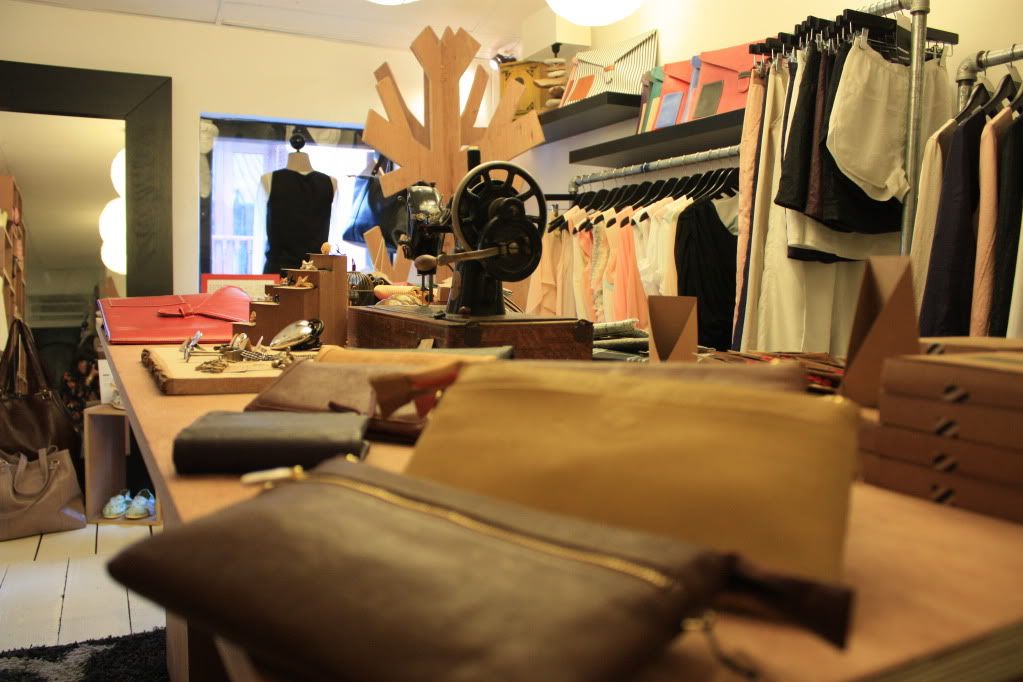 Other than apparel, you'll be appealed to stationery,laptop sleeves and bags. If I had not bought my MJ sleeve earlir, I would definitely grab one from this boutique. Just look at the all colour combinations they have!
Both the boutiques are located on the second floor.
Eighty Two Tales
; 72A Haji Lane, Singapore.
Threadbare & Squirrel
; 43A Haji Lane, Singapore.
Along Haji Lane, you'll see more than just boutiques. As usual, for such street to cater a sweet tooth like me, a cafe + boutique concept store is definitely noticeable. Towards the end of Haji Lane, you'll also find a pub to chill after the multiple climbing stairs experience, in the name of shopping.