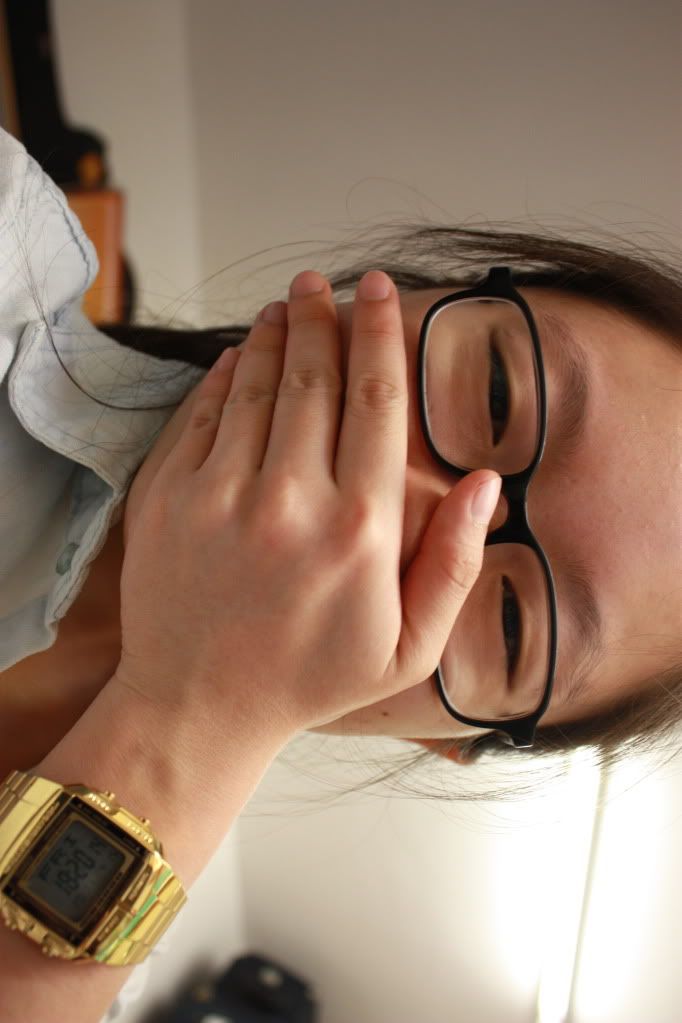 I decided to be a
hobo
tonight. Stayed in, made my own meal and watched a movie to pass my Friday night.
No Strings Attached was a really nice movie, no boring moments and there's even a touchy scene that almost made me teared.
(:
Definitely worth watching!
This picture does not justify the awesome
ness
of my dinner. Bread topped with the canned minced meat from Marks & Spencer and a slice of cheese. Then I had a bowl of my favourtie packet noodles from MAMA to go with it. I got to say, I sure am a big eater.
Another week has gone and here comes my hectic week filled with deadlines and quizzes again. Looking from the bright side, I am going to have a day off from each week for the next coming four weeks! Yes,
FOUR
weeks! Hong Kong's public holidays sure is awesome.
Interviews went well and lucky me, Ilissa from
Milk & Honey Shoes
actually suggested if I could work as a part-timer for them next semester too since they were actually finding for someone who could work for a longer period of time. I still trying to ask around for opinions on the university's workload, I sure don't want to end up ranting non-stop on my blog again.
:)
Tomorrow, I'll be out meeting
Huan
and
Nana
. Can't wait to get hold on my favourite local snacks, Twisties!
*noms*
Also, it's time for me to chill and just hangout with my friends back home.
Moving on and looking back won't work if it both happen at the same time.