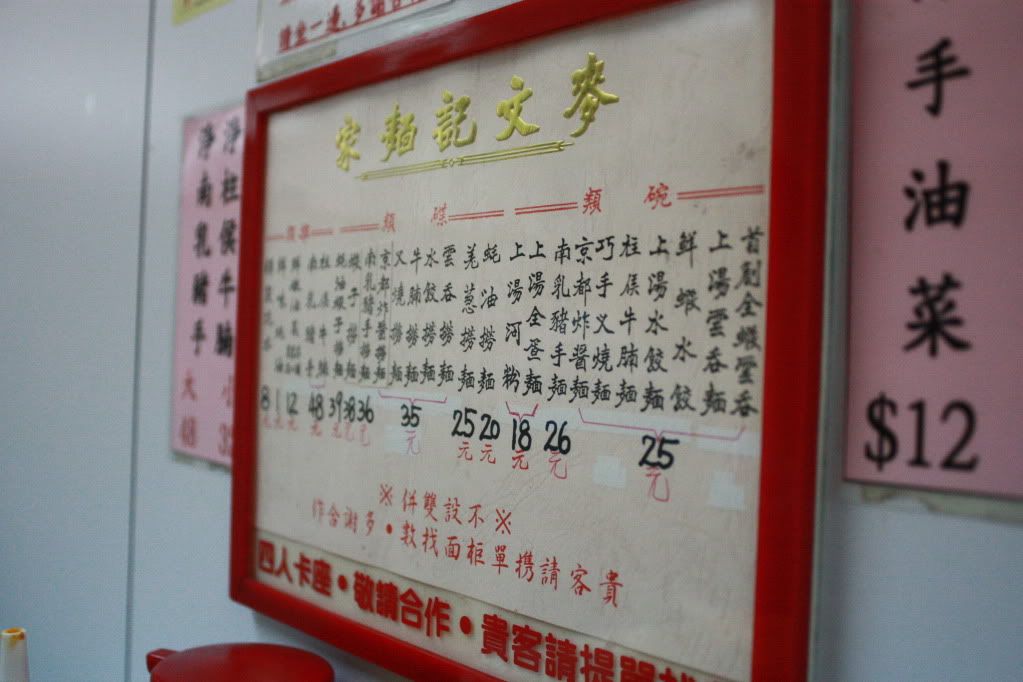 I'm not really a big fan of noodles, hence you seldom see me posting about
shops
which serves them. This time is an exception because I was with
Huan
and
Nana
yesterday on a major food tour. We dropped by at Huan's favourite place for Wanton noodles, Mak Man Kee.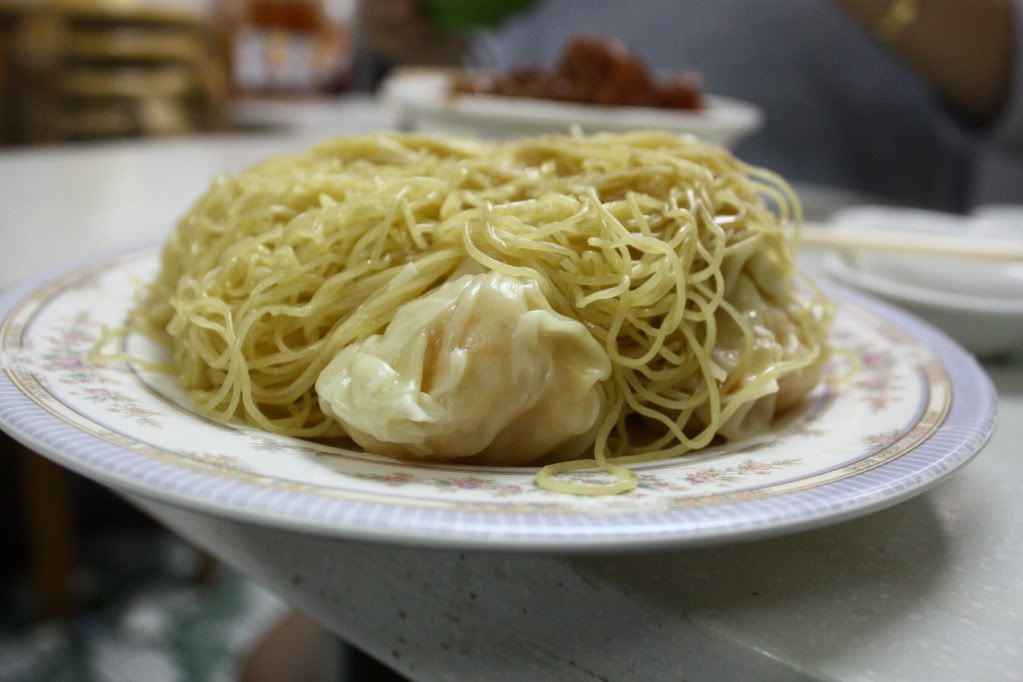 Dry Wontan Noodles
I can't really tell if the noodles was superb but I can say that the number of wanton that they gave defintely exceeded my expectation. There were 6 juicy, huge wantons in the noodles.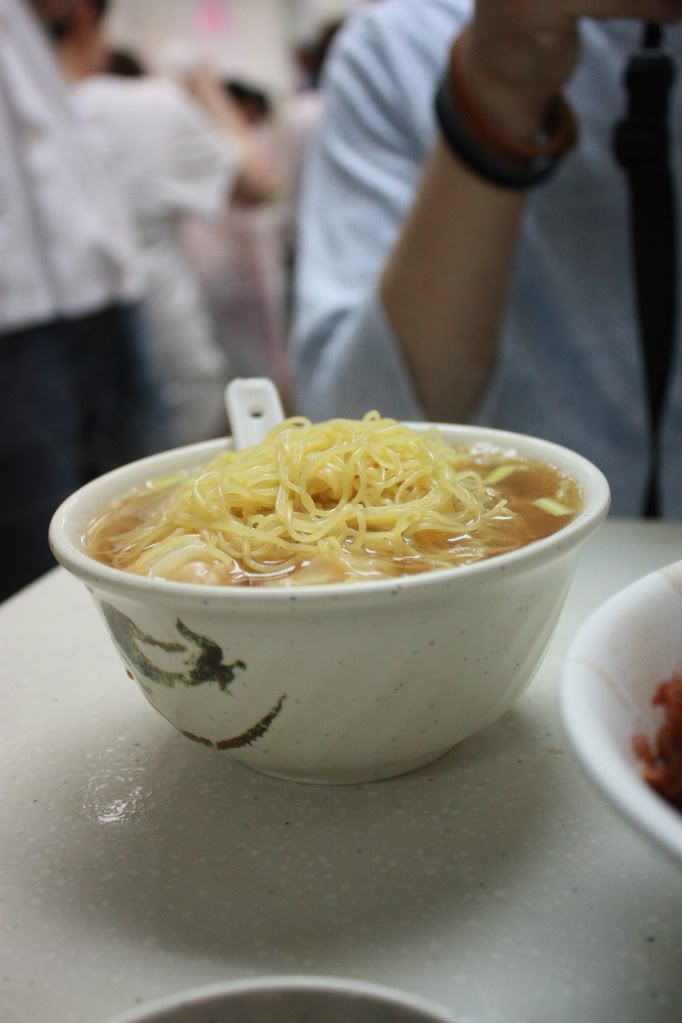 Wanton Noodles in Soup
It's obvious that the noodle portion for the soup one is slightly lesser than the dry one. However, the number of wantons are still the same, so no worries. Something that you should know, the dry noodles are
really
dry. Even if you pour some soup over it, the noodles just quickly absorbs all the liquid. You can ask the staff to pour some of the pork knuckles' sauce over the noodles if you want to add a little taste to it.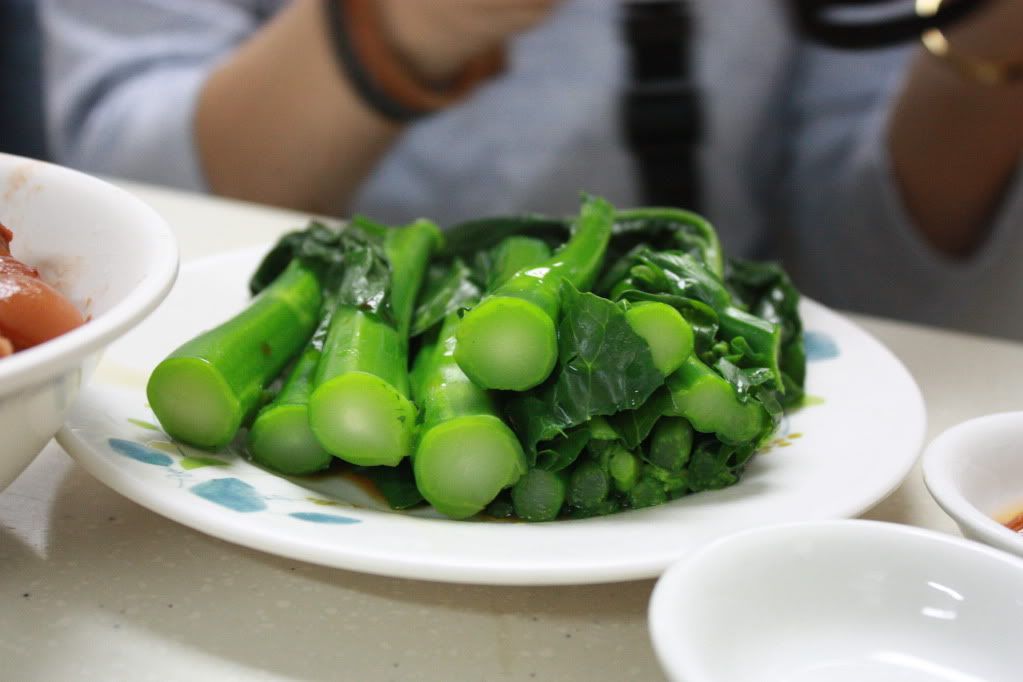 These are some of the side dishes.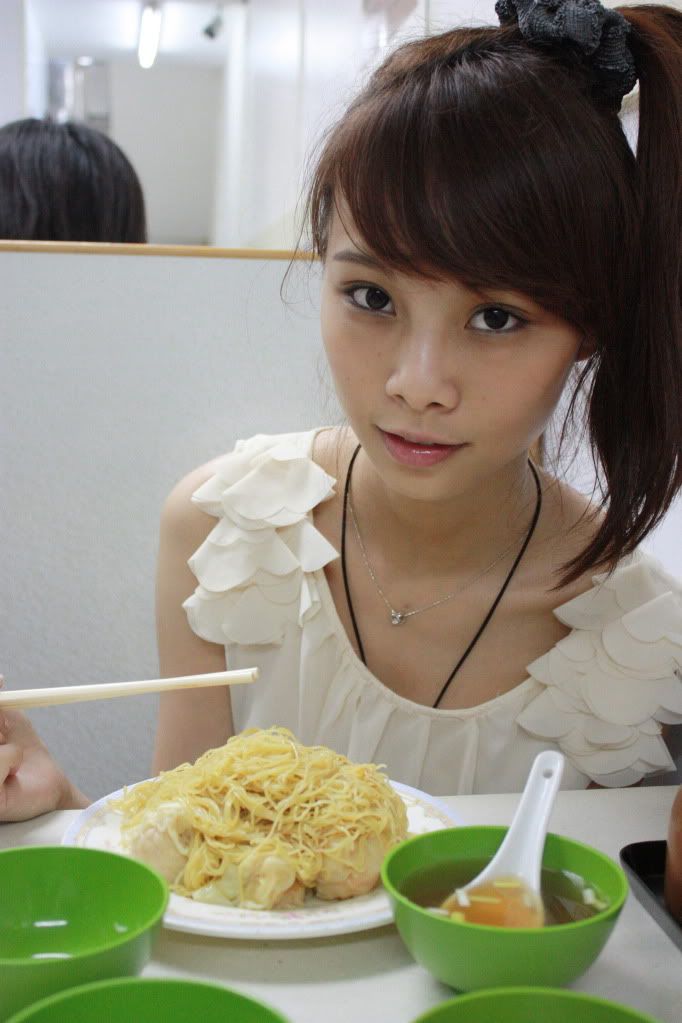 The ambassador for the shop.
*jokes*
The shop is located just next to the famous Australian Dairy Milk Company, so it's not that hard to find it.
Shop: Mak Man Kee Noodle Shop
Address: G/F, 51 Parkes Street, Jordan.
Directions: Take the MTR to the Jordon station, exit at the C2 exit. Walk down and turn right on the second junction you see.
View map
here
.
This self-pampering thing has slowly become a habit.