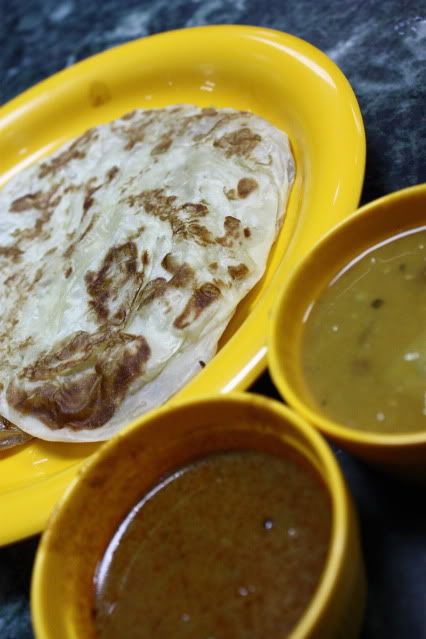 Roti Canai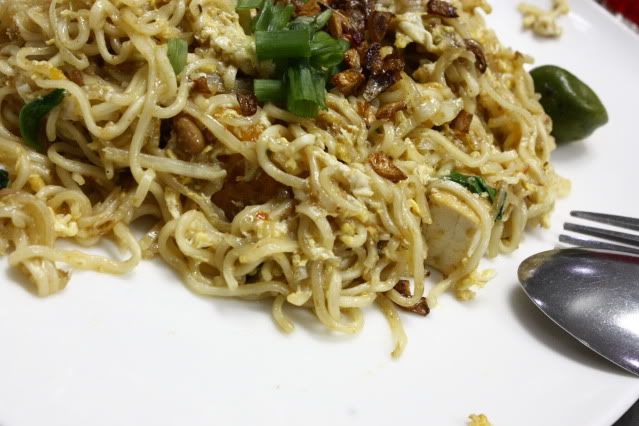 Mee Goreng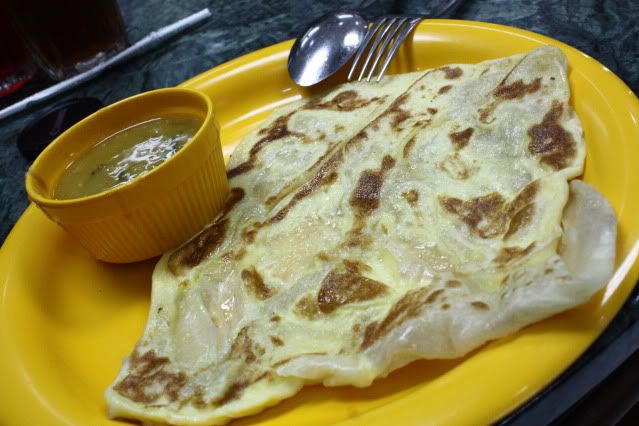 Roti Telur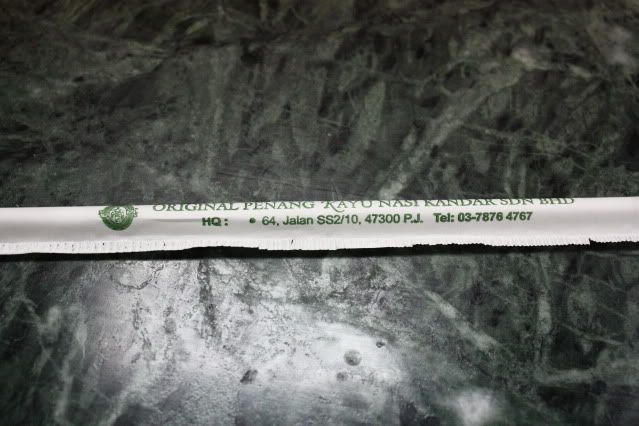 Some late night
yamcha
session with the family at Kayu.
(:
Nothing ever beats a fresh roti telur! More pictures from Kayu since I had my lunch there on the first day of CNY too.
A friend from Hong Kong, Nikika came to Malaysia. We had brunch in Grandmama's. I treated her the Nasi Lemak and Banana Fritters with Ice Cream. I'm still puzzled why does Grandmama's and Madam Kwan have the similar menu when they're not even related.
After helping Nik to get a reasonable taxi driver to sent her to the airport I went back to Pavillion to meet up with Nana.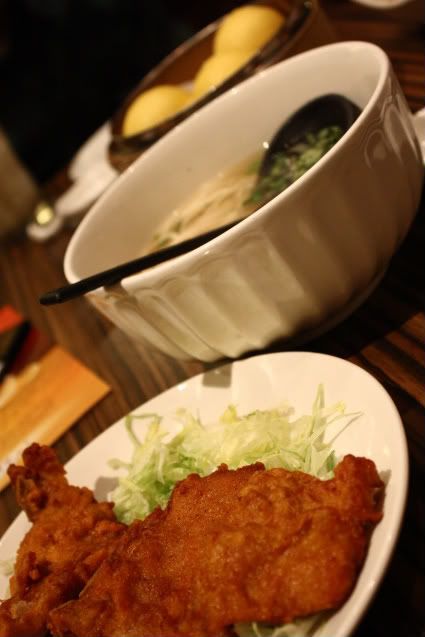 Lunch for me,
Nana
and
Huan
at Dragon-i. I gotta agree that Dragon-i does have better soup dumplings than
Din Tai Fung
, but I would still go to Din Tai Fung because of their
varieties
of soup dumplings!
Liu Sha Bao *yums*
After the hefty meal, I still had to try out the famous Chatime which everyone was tweeting back home while I was in Hong Kong previously.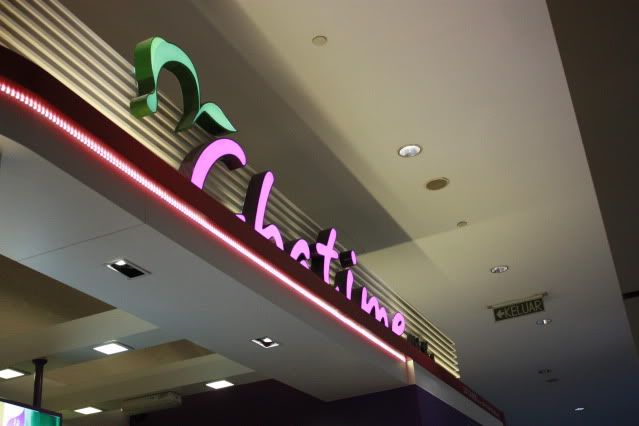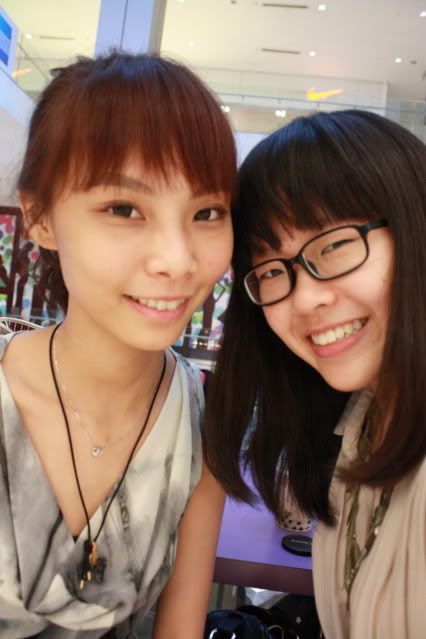 Me and Nana present you with
Apparently it used to be so much better, having almost half cup of pearls in the milk tea. Well, to me all milk tea kinda tastes the same! Also in Hong Kong if you want to have awesome milk tea, grab Gong Cha. I tried it and again, it still tastes the same to me.
:)
But everyone's lovin' it here!
Ending my post with three more local snacks.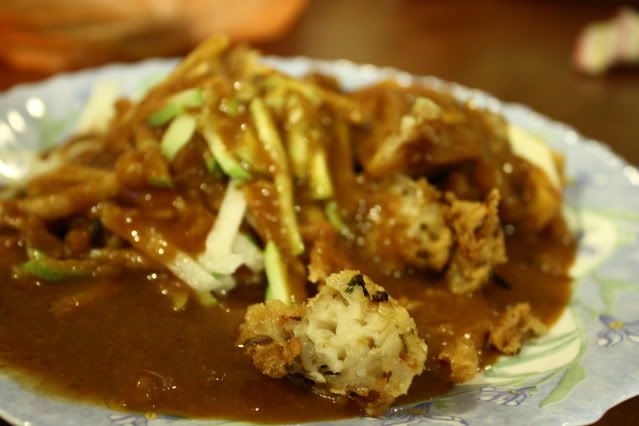 Rojak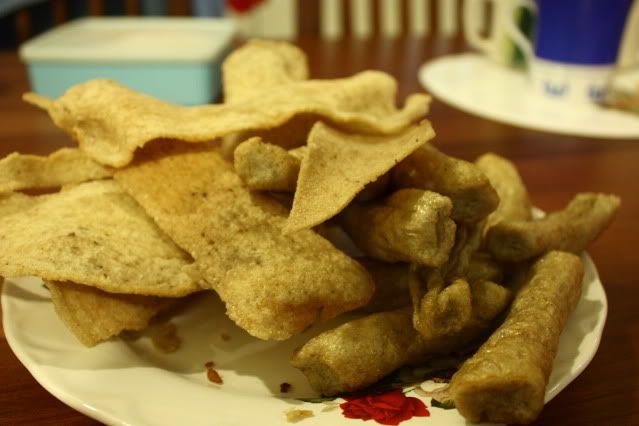 Keropok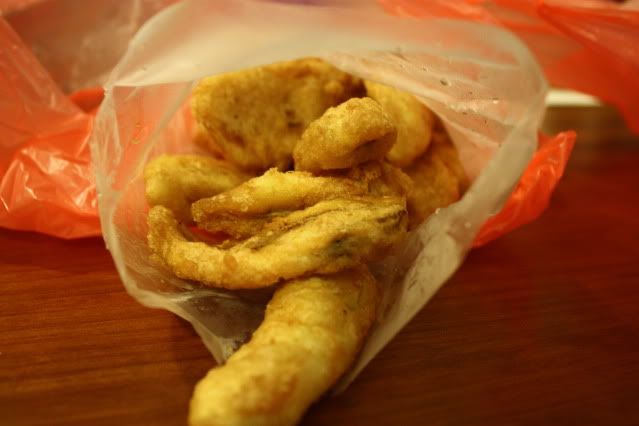 Pisang Goreng (Banana fritters)
All this blog updates with Malaysian food is
baaaaad
, now I miss the food!
:(
Determination and discipline.