It's said that everlasting friends can go long periods of time without speaking and never question their friendship. These types of friends pick up like they spoke just yesterday, regardless of how long it has been or how far away they live. And they don't hold grudges. They understand that life is busy, but you will always love them.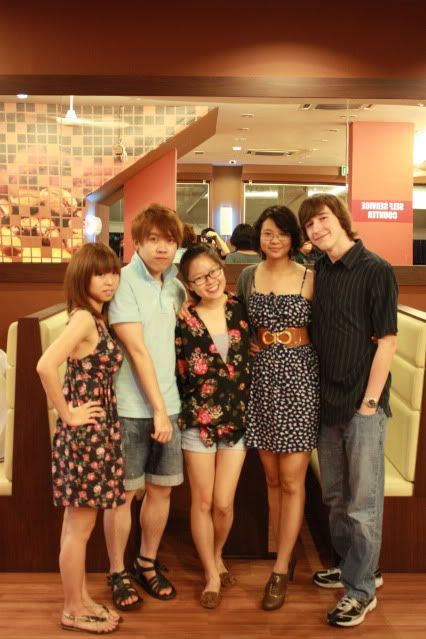 I'm blessed to have such friends. Took a trip down to Seremban the next day after I landed in Malaysia. I haven't meet them for 2 years plus, way back to the time we ended high school.
The guy next to me, Kah Seng is now his on his way, pursuing his dream of becoming a fashion designer in Japan, I'm really proud of him! Abby, the girl on the right is leaving for New Zealand with her boyfriend for university, or college if that's your way of saying tertiary education.
(:
She's a living proof of being in a successful long distance relationship. Pau Lynn, the girl way to my left hand side, despite being on the same land we didn't really get to meet up till that night itself.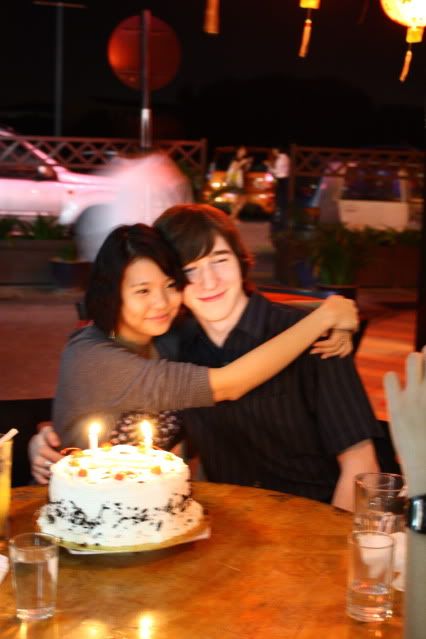 It was Abby's birthday on that day and so we had a tiny celebration for her. Another friend of mine left after the dinner and we headed over to a coffee shop which was just opposite the restaurant for
yamcha
.
Just thought that I should write a blog post on the quote since I could relate myself to it!
(:
More posts coming soon, well as usual food, this time from Korea which will make you drool.
You were once my perfect valentine.
(: