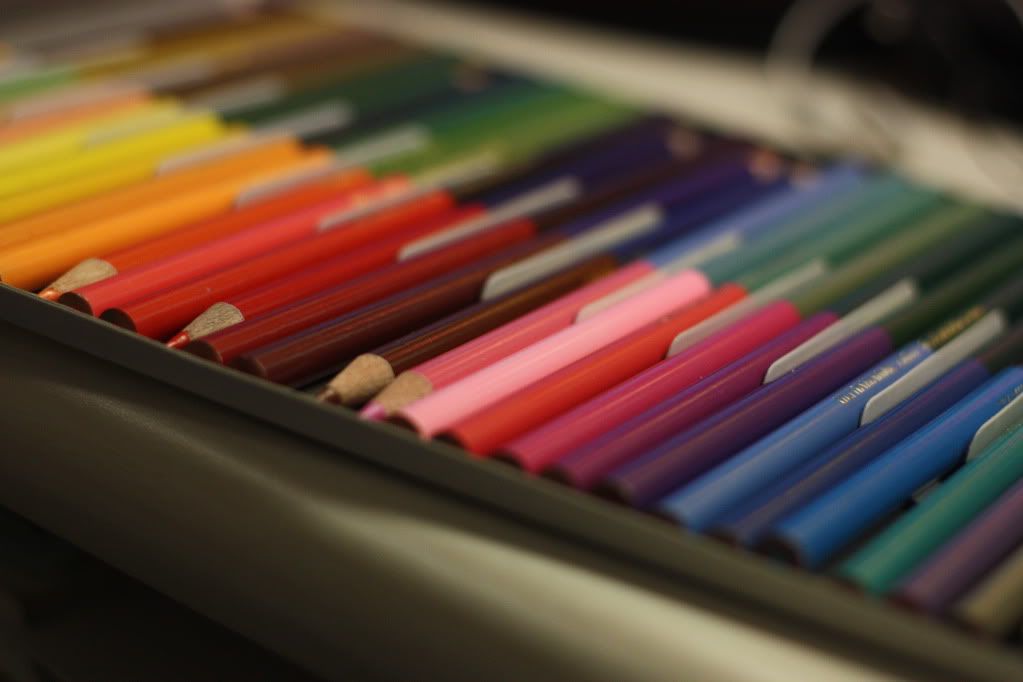 This semester, 20 credits, semi-free days on Tuesdays and Thursdays. It's March, 2011 tomorrow and there goes the 2 months for this year. There's only 2 more months for this semester and then I'm off to the the
finals'
battlefield.
I bought the colour pencils last week to prepare myself for the fashion design sketching class that I've signed up. I used to enjoy drawing and colouring, well I do it better with crayons. Colour pencils was my least favourite 'cause the blending job ain't easy compared to crayons and water colour.
For the next few weeks I'll be having quizzes, midterms and deadlines meet. Talk about stress, well, you'll just slowly get use to it I guess. It's all about time management, cut down on the shopping, clubbing and outings I guess I'll do fine in the next 2 months.
*fingers cross*
At the same time, I'm also sorting out my time for summer break so that I can either pick up a job or do a part-time intern. I'm also thinking of something awesome pawsome at the moment, will reveal it once I've already got what I want.
Till then, x
o
x
o
.
To be different, do something different.