Here's a post on desserts and snacks in Macau. Other than having proper meals, we did the Malaysian way of eating,
jalan jalan cari makan
(eat whatever which interests you while you're sightseeing).
First Stop
: Yee Shun Dairy Company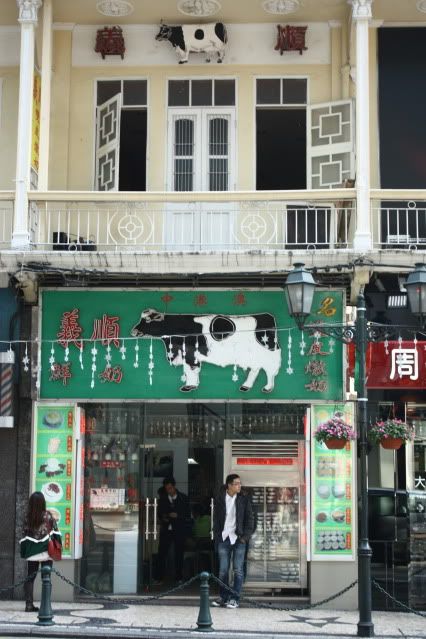 They do have branches all over in Hong Kong as well.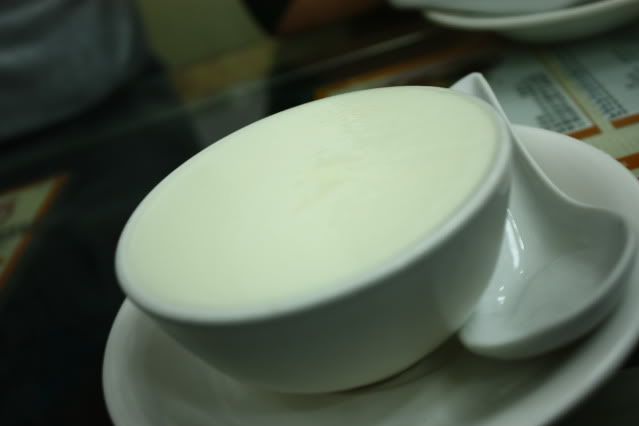 Hot Double Skin Steam Milk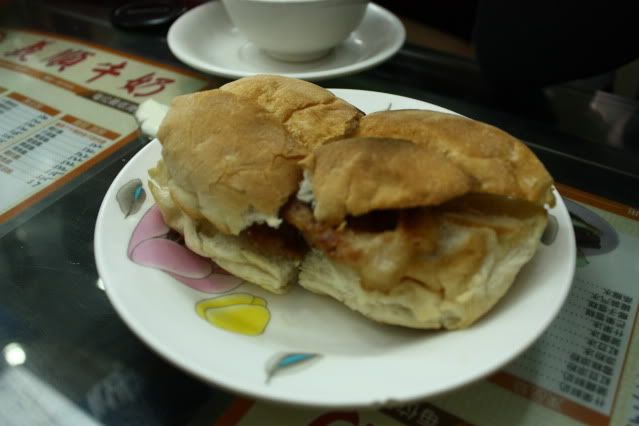 Pork Chop Bun
We actually went to two branches in Macau, surprisingly we were treated with different sights. The pictures above were what we ordered in the branch nearby
Senado Square
, Macau.
Here's the ones we ordered in
381 Avenida de Almeida Rebeilo
.
Cold Double Skin Steam Milk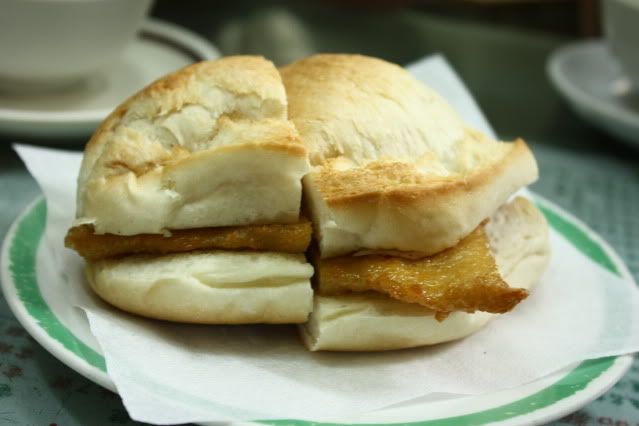 Pork Chop Bun
Note the absence of the top skin from the one in Senado Square, and there was I thinking whether the ones in Macau are different from the ones in
Hong Kong
.
Also comparing the two pork chop buns, not only the meat patty tasted different, even the buns they used were different as well. These all totally caught us of guard!
Overall, I would suggest the latter branch.
:)
Second Stop
: Poon Vai Kei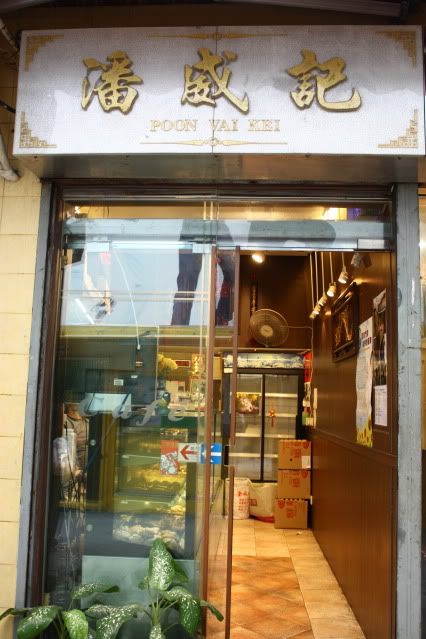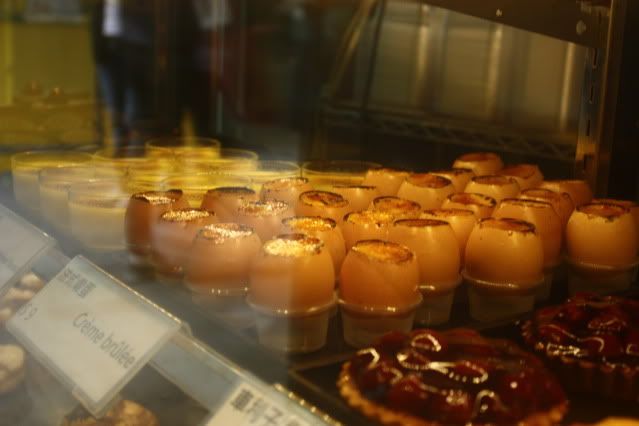 This shop is next to the Come Buy milk tea shop, which is located on the way up to Ruins of Church Facade. If you have a hard time locating this shop, try finding the milk tea shop then.
I've been a big fan of creme brulee and so I picked the ones in the egg shell for a try. It tasted so good! I had an extra puff to satisfy my large appetite for desserts. I would definitely recommend you to drop by this bakery if you manage to locate it.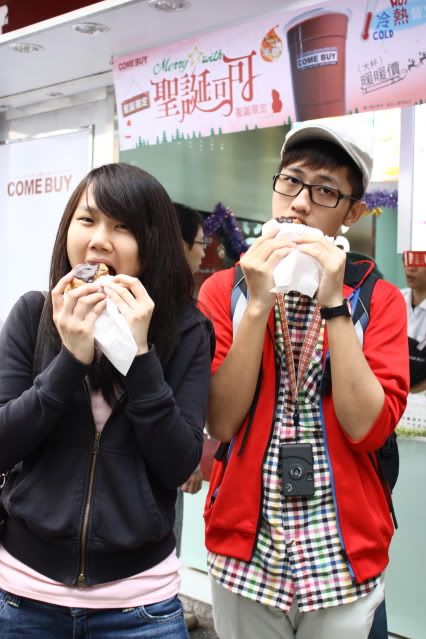 Kai Lee and Hanson enjoying their cream puffs
Third Stop
: Come Buy Milk Tea Shop
I had drinks there for twice, the original pearl milk tea and lychee drink. You can actually find cheaper milk tea shops around there. I'm not highly recommending you to visit there, but it's said to be quite a famous milk tea shop in Taiwan.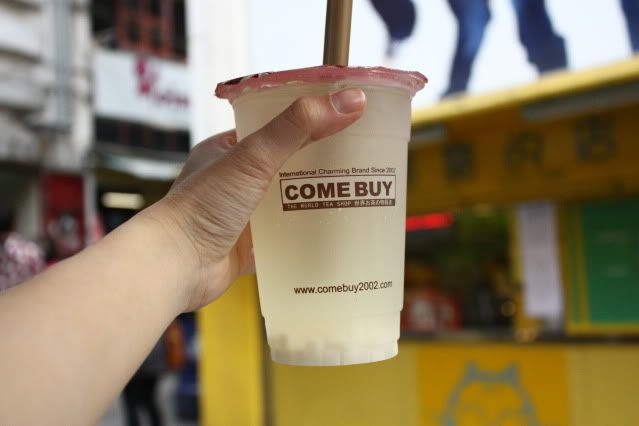 Lychee Drink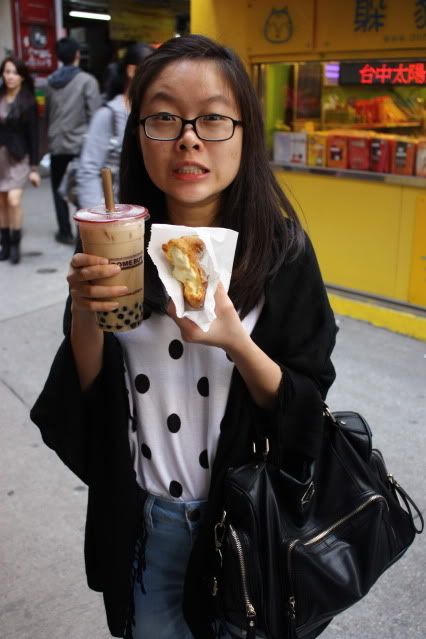 Me with my bubble milk tea and cream puff
Shall post a few more stops for snacks in my next post. I realise I'm not updating much on my current whereabouts and so, I really need to blog more. Please bear with me, as I really want to do a sum up on my first semester once I'm done with all my travelling posts!
:)
And
YAY
! The pictures are back!
:D
Take a few more steps, go the extra mile, just for that something you think is worth it.