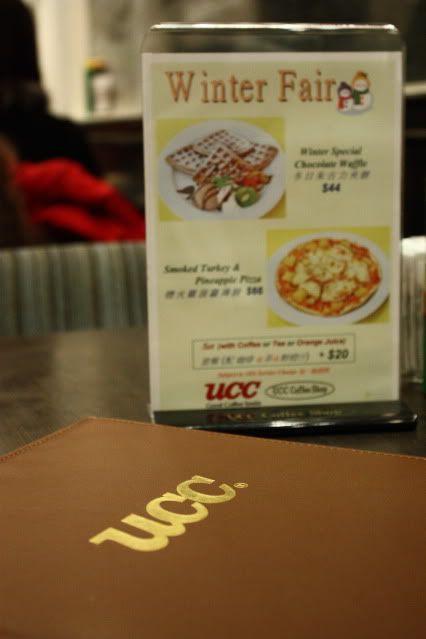 I woke up really really late today since I had a movie marathon last night. So today after waking up and slacking a while, I started to go on
Open Rice
to check out places for awesome food.
UCC Cafe in Causeway Bay was my pick. I had high expectations of it since Ronny also texted saying that the cafe is good!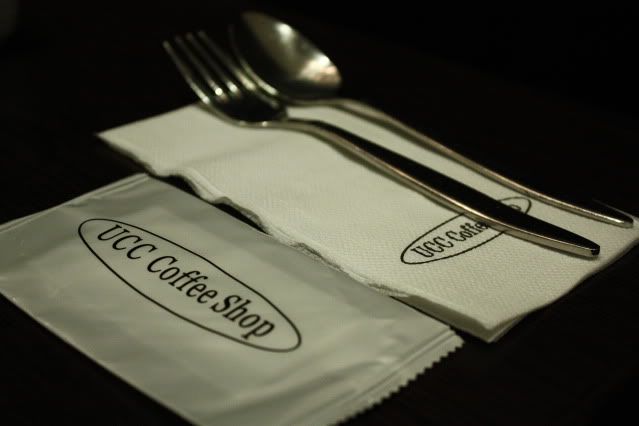 The interior of the cafe. These are the kind of
fun-kind
restaurant which you'll find in Hong Kong, think about Fullhouse or The Gardens in Malaysia. Of course, the concepts are both different. UCC Cafe gives you the coffee house, cosy feeling instead of the fun, chilling ambience in Fullhouse.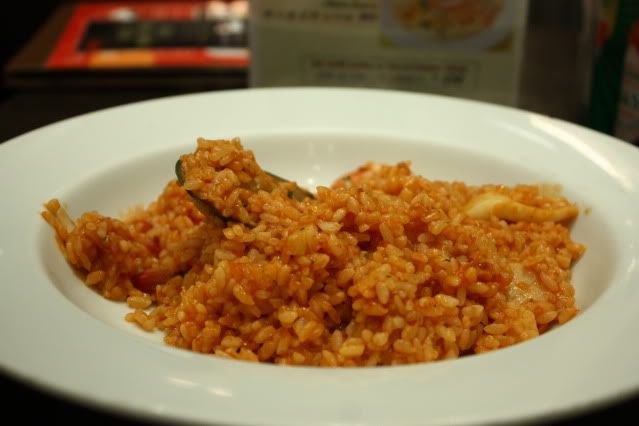 I had a quick peep at the menu and picked their seafood risotto. I've been a fan of risotto since I first tried it in my university's bistro.
To be honest, the seafood risotto was tad disappointing as it didn't came cheap too. It was $74 with a surcharge 10% of service charges. The presentation of the food, failed miserably. Looking at the picture you'll know what I mean.
:(
Plus it tasted just so-so.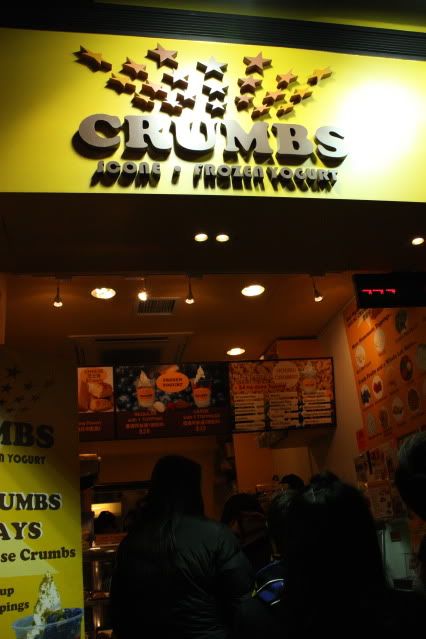 Luckily I did a research on frozen yoghurt nearby. Crumbs appeared to be top on the list. They also serve scones there.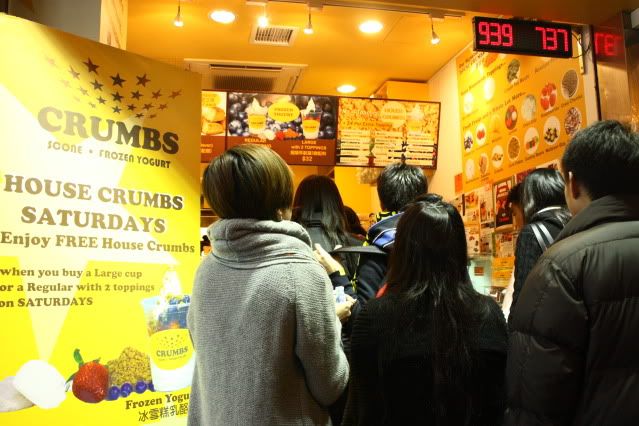 Just look at the crowd. You have to order, pay and get a number first. Then they'll call out your number for you to get it. It's $28 for the regular one with one topping, $32 for a large with two toppings. Additional toppings are charged $4 each. Basically it's the same price for a regular and a large froyo toppings, not sure why.
:D
I had 4 toppings, mangoes, raspberry mochi and their house crumbs as toppings.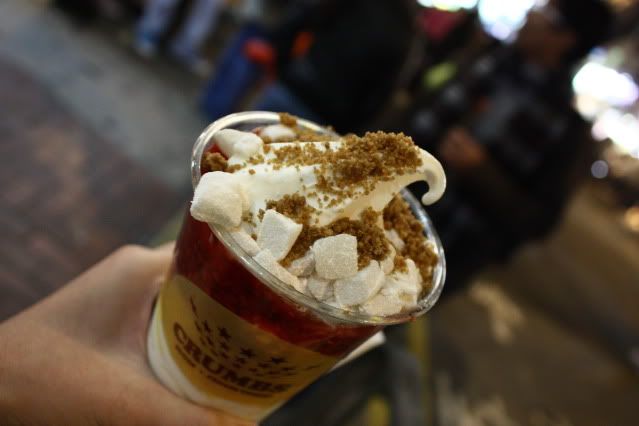 House crumbs was free since it's a Saturday. It's free when you have a regular froyo toppings or a large froyo.
I have never try Tutti Frutti back home. Only started to love froyo. Next time in Crumbs, I'll just have their House Crumb and Mochi as toppings.
:)
Side note here, the raspberry was really really really sour!
:(
Shop name: Crumbs
Address: Shop 1C, G/F, Central Mansion, 8 Cannon Street, Causeway Bay.
For other branches: Click
here
Don't expect, just hope.