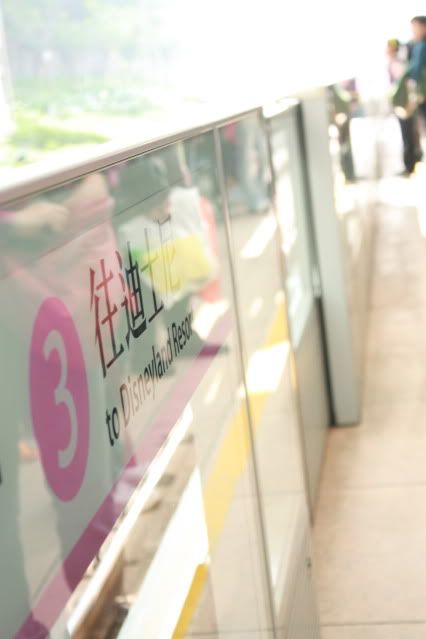 Now let me bring you guys to the land of fairytale, Disneyland! :) I never really thought of going to the Disneyland in Hong Kong because I've heard a lot of bad reviews on it, such as long queues, childish rides and its small theme park. Since
Cai Jin
invited me to join her and
Debra
for a day there, I gave Hong Kong Disneyland a chance.
:)
Surprisingly, I had tonnes of fun!
:D
I even felt like spending another day there. Well that's just me, I'm a sucker for everything being Disney-
ish
.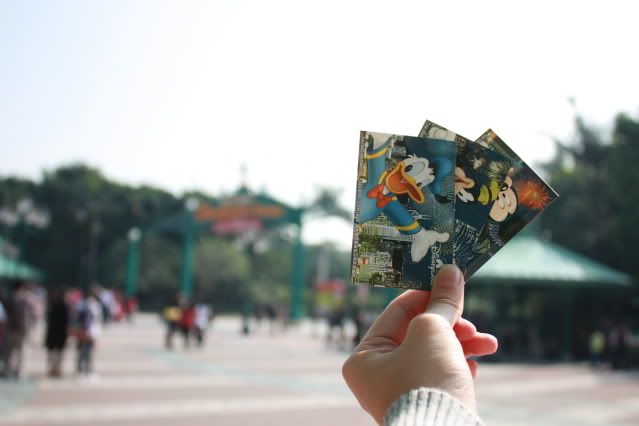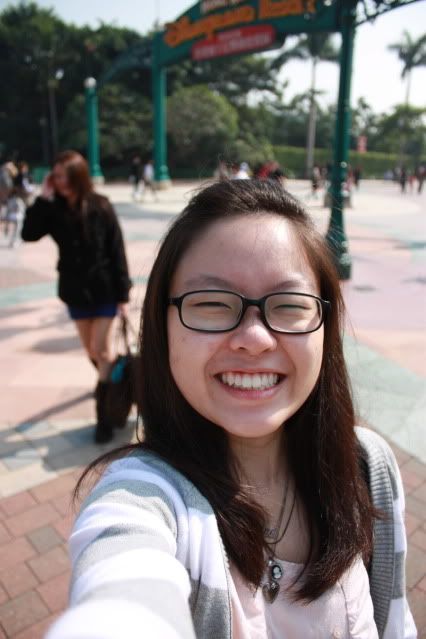 Chubby me
We took the MTR to Disneyland. The interior of the train was superb, sofa seats, Mickey-shaped rings and windows. Definitely a pleasant ride.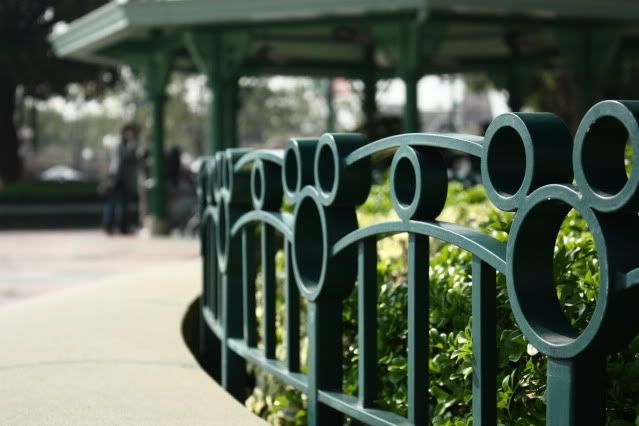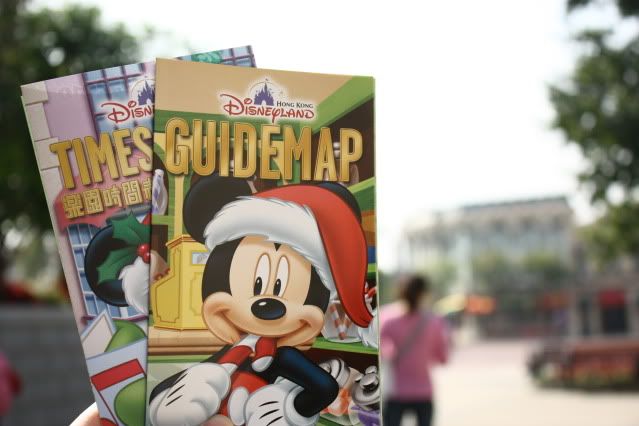 Glad to have the two big sisters to have all things planned out! EHEHE!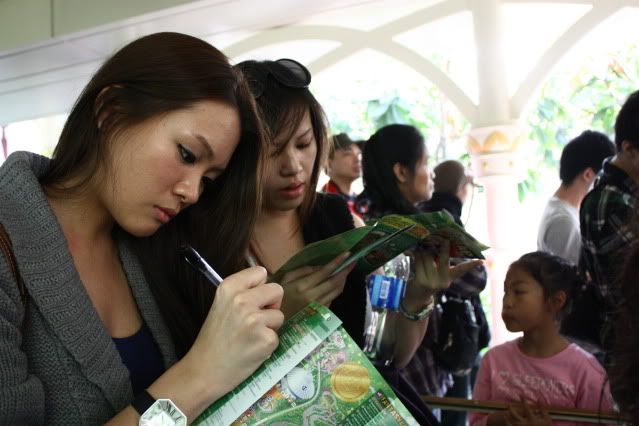 While we were waiting for Golden Mickey, a stage show. The waiting time was less than 20 minutes and since the hall could accommodate a huge crowd, as long as you arrive there 10-15 minutes before the showtime, you'll be able to get in.
The staffs actually sang the song, instead of playing the tape. Amazing I would say! Especially the guy who did the Hunchback of Notre Dame.
:)
Cai Jin told me that he was actually singing live and I doubt a little at that time, until the next performance came up.
It snowed in Disneyland
I attended the
everyone-must-go
parade. Enjoy the pictures!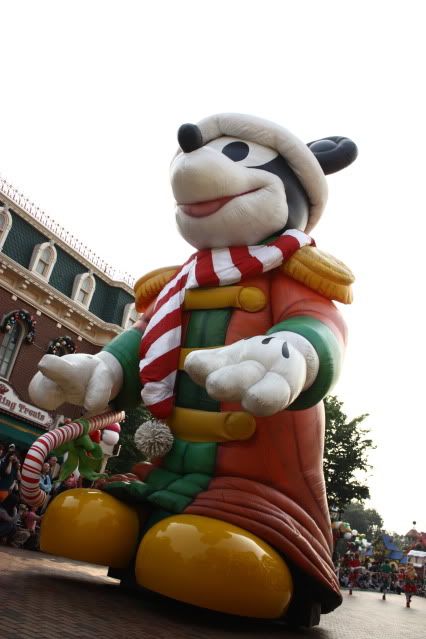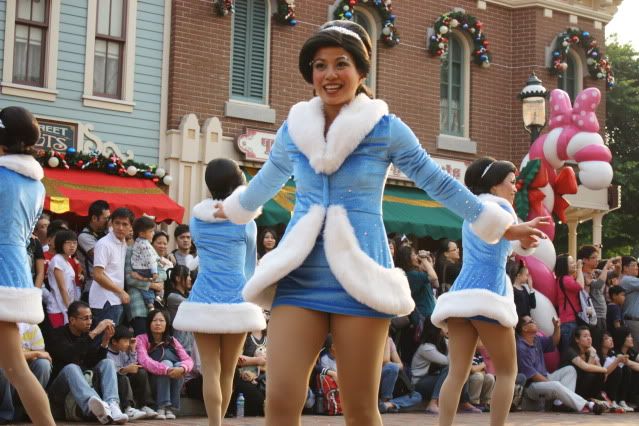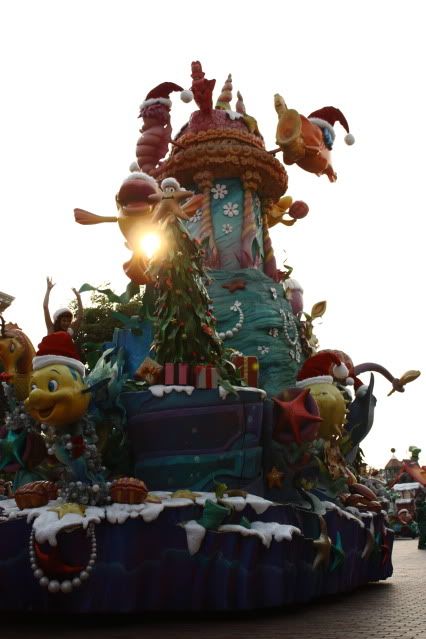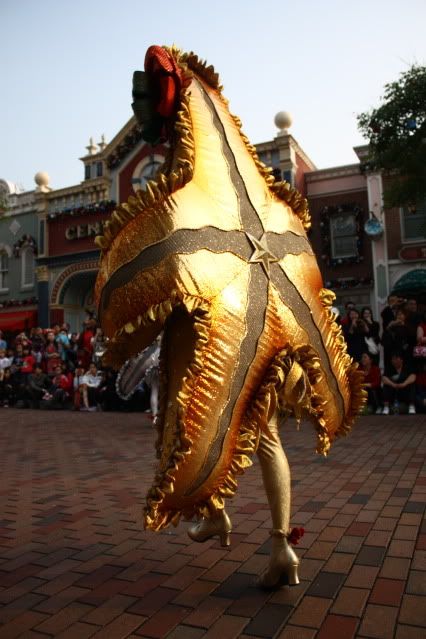 So after the parade we manage to catch a few rides by rushing to the Tomorrowland before the queue started to form.
:)
Had an early dinner there as well,
again
to avoid the crowd.
The only picture that I have which has 3 of us in it.
:(
Will blog on the food in Disneyland in my next post!
I'm bringing the memories over to 2011, that's just something I never want to let go.