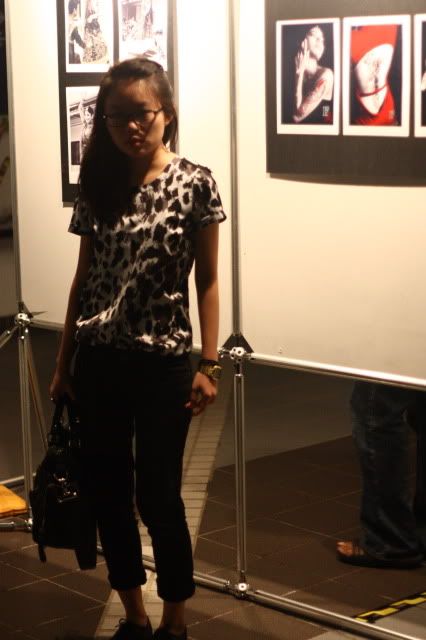 The first time I spent such a long time in the library since mid terms ended. My butt was stuck to the library's chair for i-don't-know how long till I finish 12 slides for a 8-minute presentation. Why did it took me so long? So basically I was doing pictures for every single word on the slide so that I get to use the fonts I want. Now, I'm just scared that the animation wouldn't work on the classroom's pc.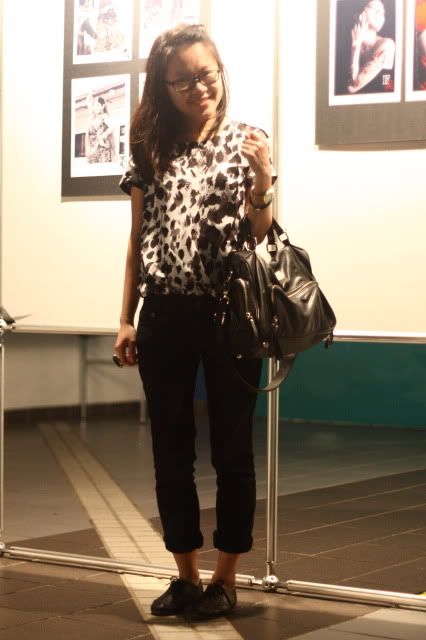 Dress, tucked in as top: H&M
Jeans: Bandung
Oxfords: Vincci Accessories (Malaysia)
Bag: Charles & Keith
Watch: Casio
Bracelet: H&M
Ring: H&M
Instead of having MOS burger, I joined Phraveen for dinner at uni's cafe.
Huan
just left HK today. I brought him to Mongkok yesterday for my favourite Char Chan Teng and made him try Zha Liong!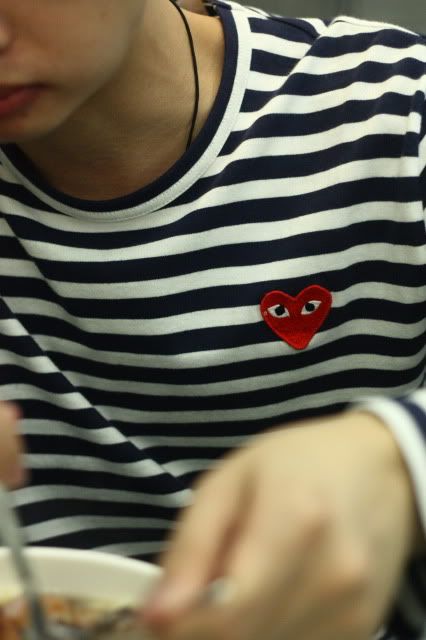 We spent two days hunting around H&M for
Nana
's boots.
:)
One thing I learnt about H&M is that if you like it, you grab it! It might still be there for the second time you hunt for it, but definitely not the third time! Well, that applies to the affordable tops, not accessories or those tops which are priced $300 and above.
:P
hopefully it's all worth it.