After a day out in Central with Yuan Hui, I rushed back to campus to get ready for
Yi Wei
's birthday dinner. It was held at May's Sawaddee Restaurant, a Thai restaurant in Sai Kung.
Turned out, there was a really huge crowd and so me and Colin decided to pair up and share some of the dishes.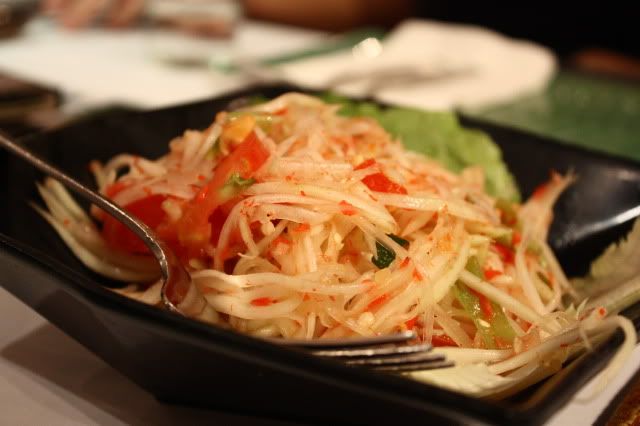 Our Papaya salad, it was super spicy but I love the crunchy peanuts in it!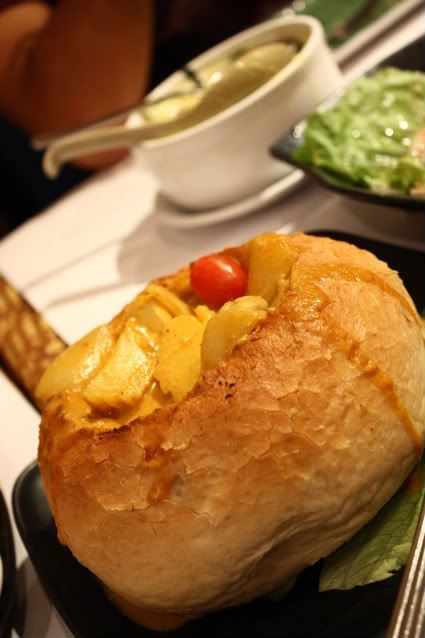 Chicken curry in bread.
*nom nom nom*
What can I say, I love it! Especially when I had it with the Kung Fu rice.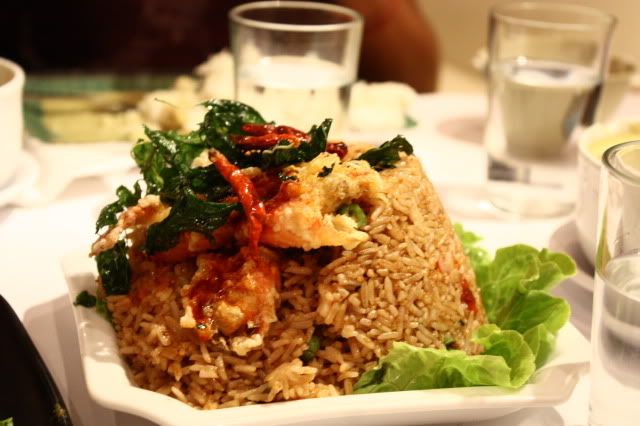 The almighty Kung Fu rice! Finally some proper fried rice!
:)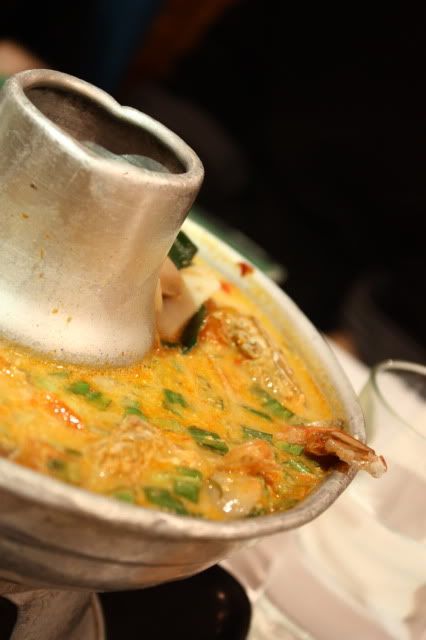 Tom Yam Gong, super spicy but tasted so good! The only thing is, there's only mushroom and prawns and some vege in it.
Some of the pictures of the crowd from that night.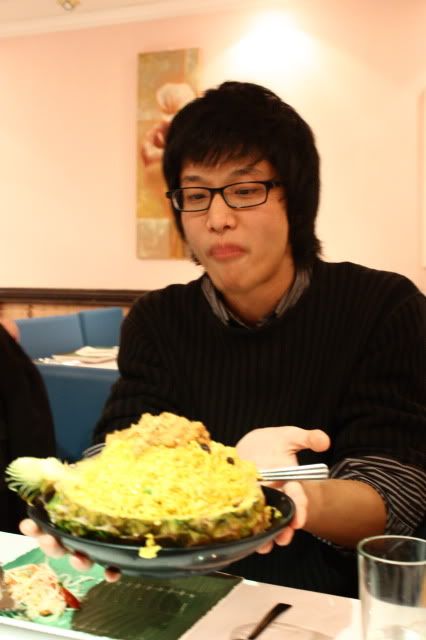 Spanish boy having his first Thai food experience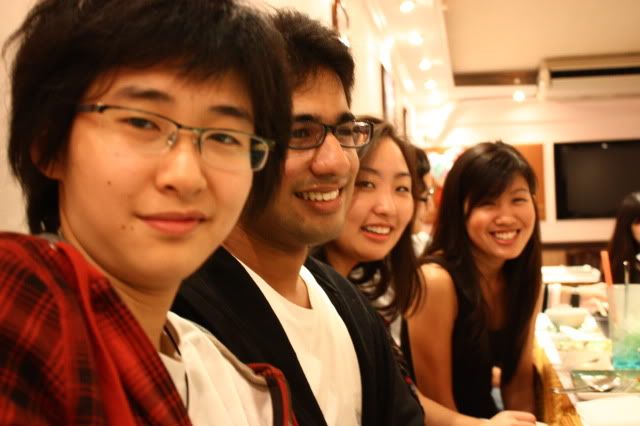 Birthday girl at the right end
My partner in crime for the night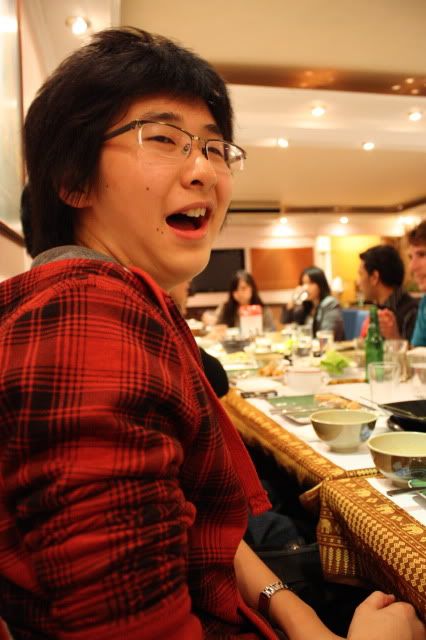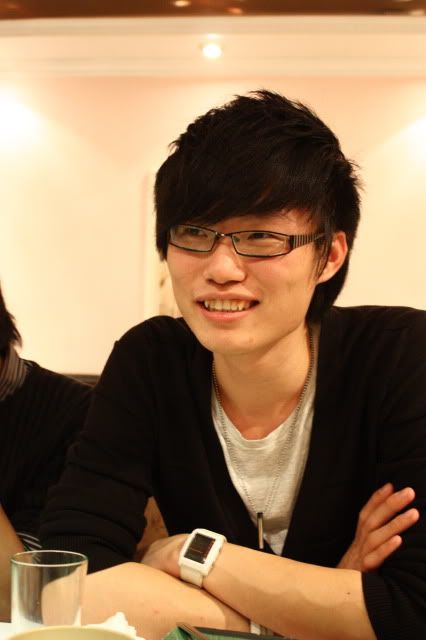 Juan, he speaks five languages. Amazing!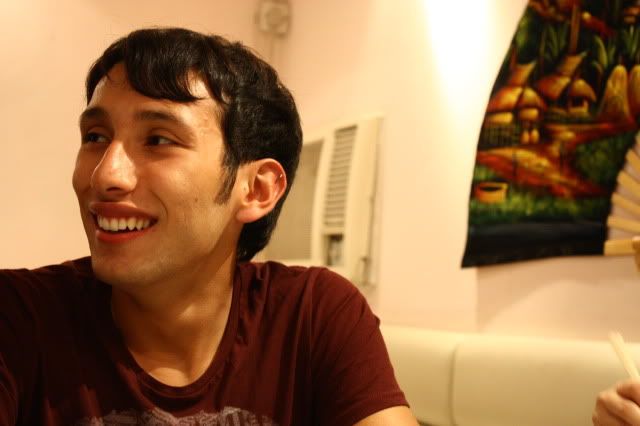 Joaquin, a Columbian exchange student from UCL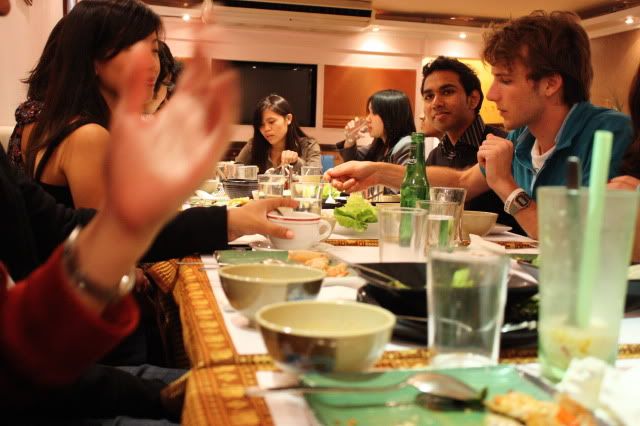 After that heavy meal, we still manage to have froyo as desserts! To my dismay, Mr Froyo tasted so different than the last time I had it. It was icy rather than milky, wasted $36 on it!
:(
Anyhoo, after adventuring around Sai Kung, waiting for the bus for 20 minutes only to realise the line has ended after 11pm, we caught a taxi and headed back to campus. That pretty much sums up the night!
:)
I'm sorry, but I deserve an explanation.