Top, Skirt, Accessories: H&M; Stockings: Topshop
The
almighty
boots which I got from H&M. When I spotted it in the Central's outlet when I was coming down using the escalator, I knew that I can't miss this purchase. So off I hunted for my size then dump it into the shopping bag. Lucky for me, I used the 20% off app voucher and so it only costed me $300+.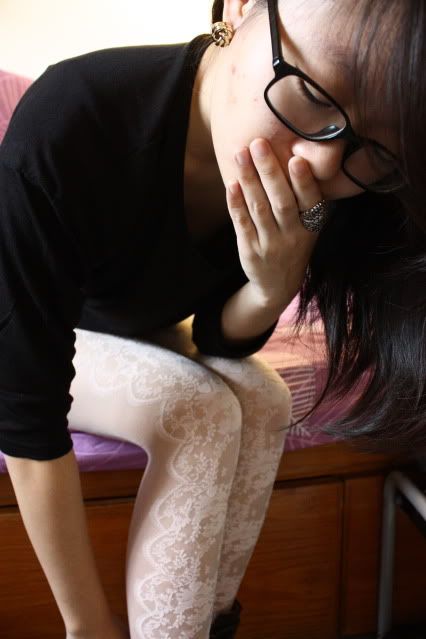 So yesterday was the last day of my semester. To reward myself, I went to Festival Walk in Kowloon Tong for
good food
even though it wasn't weekend yet. I'm going to force myself to stay in this weekend to finish up my syllabus and also to save some moolah. I gotta say, time passes really quickly, some friends are already back in Malaysia while I'm still here working my butt off.
:(
Just skyped with mama and brobie this morning. Did some really stupid stuff like dancing with a strawberry to We No Speak Americano for my brother. Yep, I do crazy stuffs sometimes, don't be deceive by my look.
Christmas' here soon, just booked a table for the eve.
:)
time, words and opportunity, the three things that never come back.