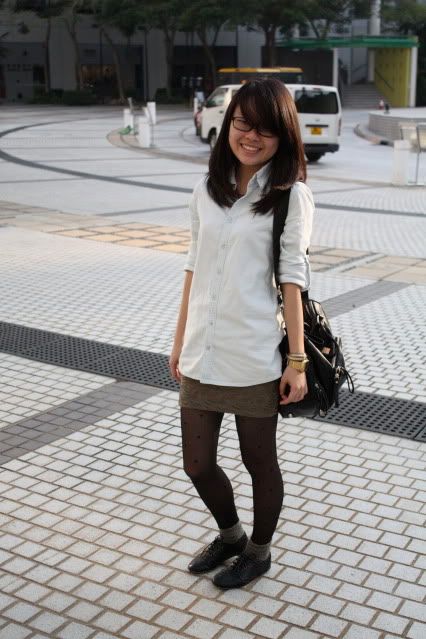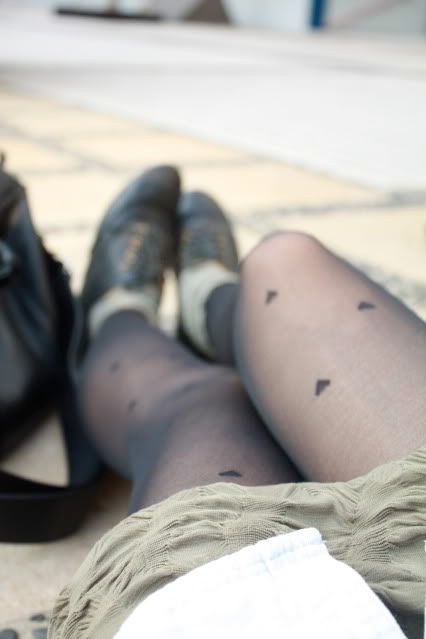 Top: Cotton On
Skirt: H&M
Stocking: Online
Socks: H&M
Oxfords: Vinnci Accessories
Watch: Casio
Cuff Bracelet: Mongkok
Bag: Charles & Keith
Still lazy to blog about the Cheung Chao trip, will do it soon. I promise. Tonight, guess I'm gonna pass the movie plans and get my all stuffs done. Yesterday night was epic, I stepped foot for the first time into Hong Kong Coliseum for Dayo Wong Tze Wah's stand up comedy talk show. I understood 93% of the show. Out of the 7%, I didn't because some of it was some local terms and also at some point I shut off my brain for the excess canto intake.
:D
I've definitely gained weight and a tummy here.
:(
Need to exercise regularly so I don't feel bad about my own body. A cut on diet is also necessary as I've been eating excessively, like seriously.
I understand, just that I wish you could.