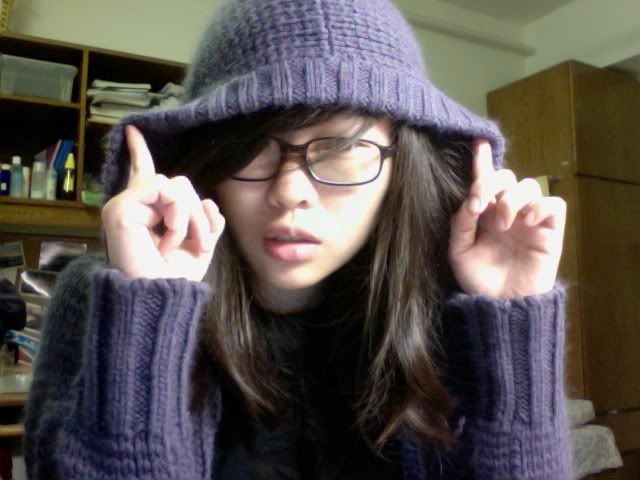 Just to show you guys that the winter mood is slowly seeping in. On a random note, I'm having good food tonight with Ronny!
:)
Also, my last paper's tomorrow and lemme just say hi to November here too.
2 months and 6 days to go then I'll be back in Malaysia, having the awesome local food and mom's cooking! Can't wait but until that happens I have to go through my finals first.
I'm already so over the phase when I dread to chop off my fringe. Now I'm comfortable with it, just that I get a tad bit bored with my hairstyle at times.
Yin Shi
just commented on my tweet,
curls or bangs
, that I should get my bangs back. Well, I'll have my bangs when I'm back in Malaysia then!
:D
Wouldn't wanna risk my hair with the hairstylists here.
Purple it is, should I get the grey one?
:)
As for trench, dark blue or black?
You live life once, live it with no regrets.

:)