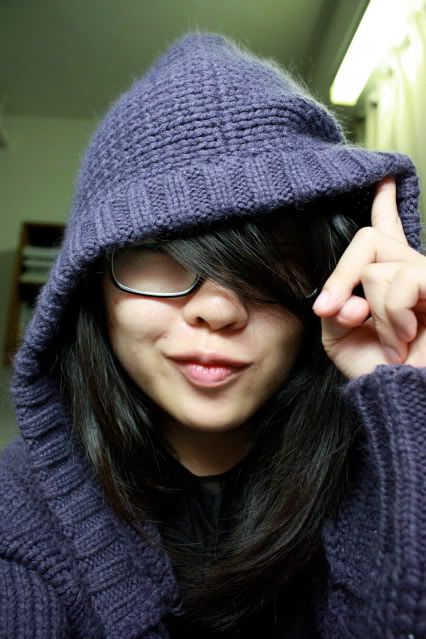 Okay, I over-using pics of me in my pwetty purple wool cardigan.
:)
So good things happened today. I miss
Milo cereal
so so much!
:(
Lucky me, my friend had a chance to go back to Malaysia during her weekend after the midterms and so I asked her for the cereal.
:)
Just had a bowl of it with cold milk, YUMMEH!
:D
I just came back from a long walk to the 7 Eleven which is off campus. I was suppose to come back feeling skinneh and healthy but I ended up with a tummy filled of apple juice with aloe vera. Another crazy and random thing I do it once in a while. Well these short walks ain't gonna help much, I need to start to hit the gym regularly, yes I know I've been saying this thousand times. EHEHE!
One major thing that happened which really made me glow today, I was chosen to be one of the
Top 20
World's Coolest Interns
. I didn't really expect myself to be chosen as the others who were shortlisted have such solid work experience or background. Unlike me, I'm just a blogger who's contented with her number of daily visitors.
:)
Anyway, thank you so so so much for those who helped me by retweeting and sharing my link on
Twitter
and Facebook. You guys are the ones who contributed to my success.
:)
Now, I need to start to work on a video. This time, you guys can help me in two ways. By sharing the video which I'm gonna post it up on Facebook, hopefully tomorrow. Also by tweet reply to
@StanChartBreeze
the reasons why do
@anndaprincess
deserves to be the
#wci
.
:)
If you guys are still confuse about it but really would like to help, drop me a message at my cbox or on my FB wall.
:D
Oh and the tweets have to be sent in before or on the
5th of November
!
Plans for tomorrow, shopping after I'm done with the serious stuffs. I need a LBD for the cocktail party on the Thursday and I'm gonna start to pick up make up skills. Well to me, it's about respecting yourself and others when you actually present your best self instead of the current pimply me in formal events.
:D
Lemme dig an
old picture
of me with make up on.
:)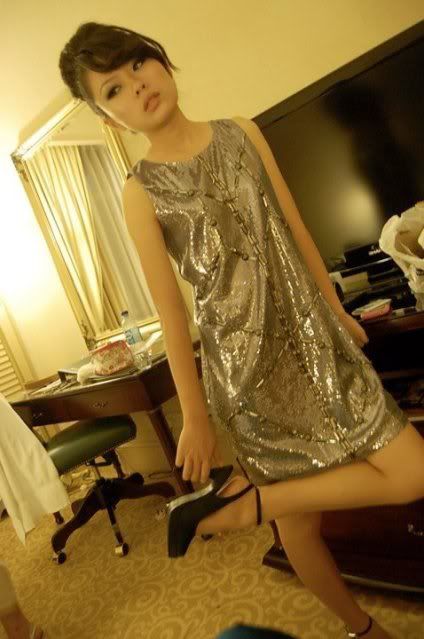 It is me so yea. HAHAH! Neways, need to stop posting pictures of myself and actually take pretty pictures when I'm out nowadays.
:)
That's all for this post and again,
thank you so so so so much
for those who helped me! Remember to tweet help me k!
:D
you don't need to give up, just take another route and move on.